Sarah Jessica Parker was spotted sitting behind Tom Hanks at last night's Rangers game. No big deal.
What happened next is so surprising — SO SHOCKING — experts 'round the world are trying to discover the reason for it:
I know. Let's inspect this one more time.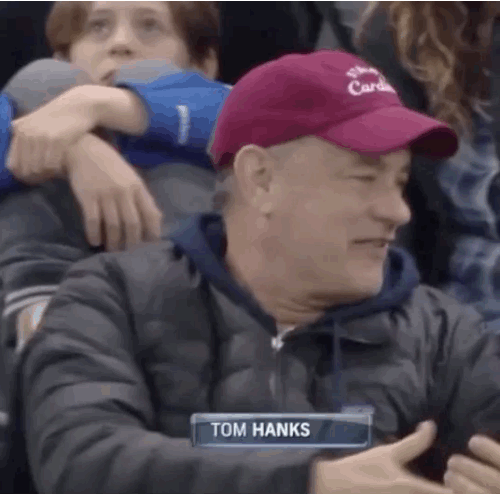 What could possibly make SJP react that way ...to Forest Gump?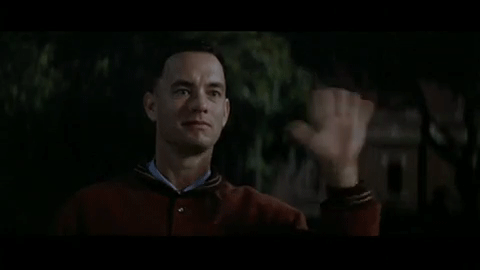 ...to a 12-year-old trapped in a thirty-year-old's body?
...to a man without his Wilson?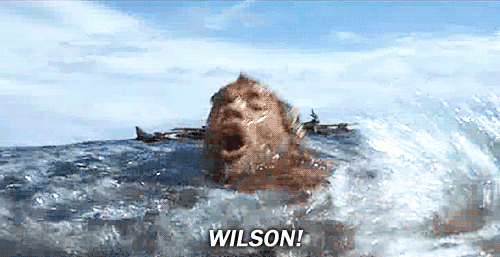 ...to AMERICAN TREASURE TOM HANKS!?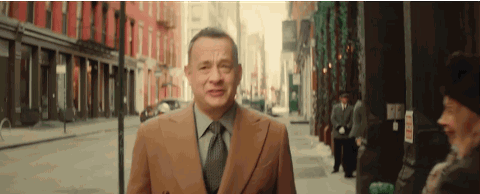 What could POSSIBLY be the reason for this face?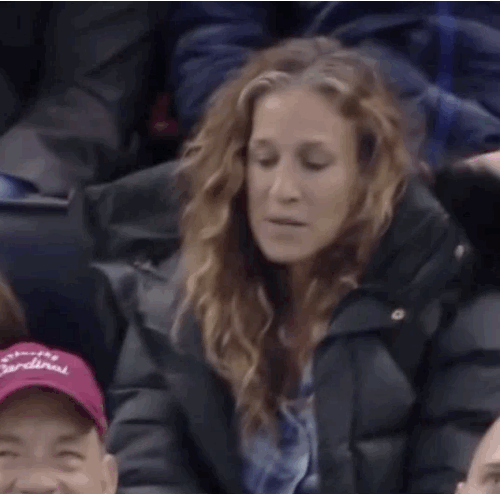 Make your wild guesses in the comments!