1.
When he shaded MTV...but also network television.
3.
When he made this joke.
5.
When he introduced Beyoncé.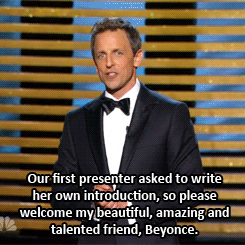 6.
When he tried to explain why the Emmys were on a Monday night.
7.
...and then acknowledged his jokes that were flopping.
9.
When he dropped this truth bomb about new TV shows.
11.
When he was super real about the ending of How I Met Your Mother.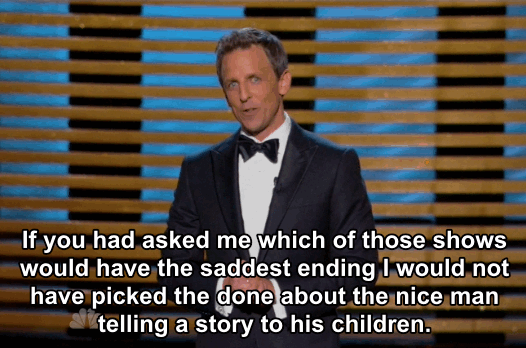 12.
When he explained how many of True Detective's viewers actually watched the show.
13.
And when he finished the show by reminding us that we had all just watched hours of a boring award show on a MONDAY FREAKING NIGHT and that it's four whole days until the weekend.