People Think Meryl Streep's Scream On "Big Little Lies" Just Might Win Her An Emmy
Fingers crossed!
Big Little Lies returned for its second season last night, so if you missed it you should probably back away from this post since there are spoilers below!
But for the rest of us who DID tune in to the season two premiere, there's one person we can all agree stole the show last night: Meryl Streep, who joined the cast this season as Perry's mom.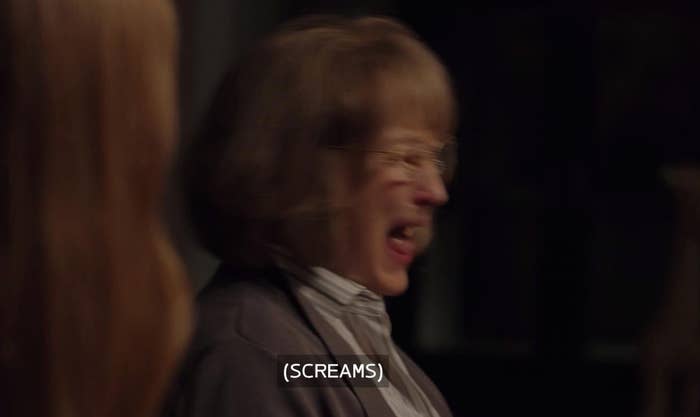 We're one episode into the season and she's already got me, Reddit, and the rest of the internet wondering what she's got going on in her head and what her plan is.
But there was one moment in particular that surprised us all at the dinner table where Meryl screams bloody murder in front of Celeste and her two boys.
It was blood-curdling...
...a foreshadowing family moment...
...and basically, this GIF in audio form:
It was even a crossover of its own kind.
The scream was *so good* that people are already suggesting it will win Meryl an Emmy.
Fingers crossed that when the package for Emmy nominees airs on TV this fall, Meryl's scream is a part of it.
Not everyone loved the scream in context, however...
...but most of us are out here like:
See you in September, Emmy Awards!
And once more, for good measure!