1.
You can't be everything to everyone.

2.
Stay humble.

3.
...but not TOO humble.

4.
Nobody likes a person with an inflated ego.
5.
It's VERY difficult to find a simple persian rug with cherub imagery.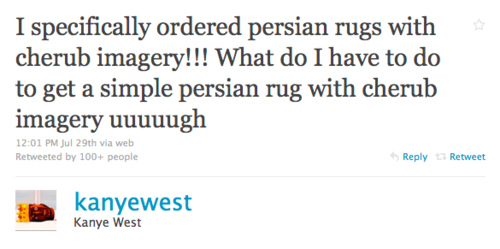 6.
Your fashion choices are important.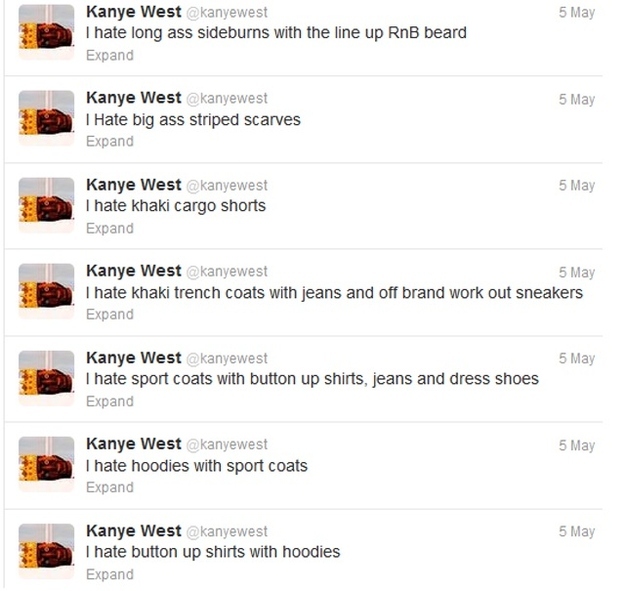 7.
Take some time to reflect after you've done something bad, like cut off Taylor Swift during her acceptance speech:
8.
At the end of the day, you're only a human being.
9.
If you bring dirty magazines to your elementary school, you WILL get kicked out of class.

10.
It's important to save money.

11.
It's also important to be responsible. Even if it's just a water bottle.
12.
Don't ever name your kids after musicians.
13.
Everything's a setup.

14.
Know your limits.

15.
Never make permanent decisions while under the influence.
16.
It's good to laugh at yourself once in a while.
17.
Don't trust anyone. And don't trust noise.
18.
True beauty can strike you at any time, with anything.

19.
You can use caps lock when you feel lazy.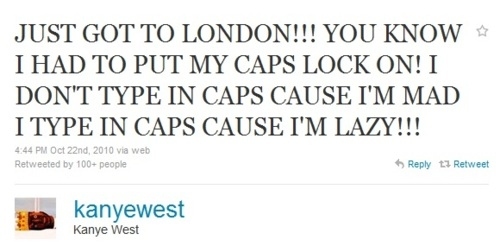 20.
The most important thing in life is family (especially if they're famous).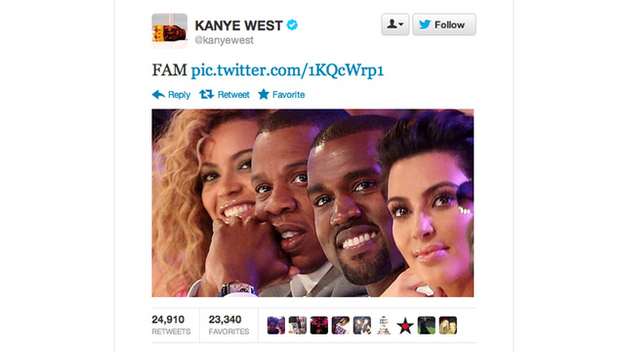 21.
Never underestimate the value in a Broadway show.
22.
Use twitter as a stream of consciousness.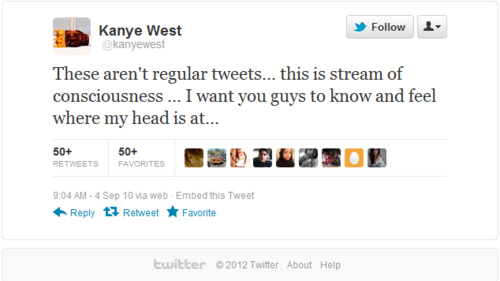 23.
Always check ID's.

24.
Beware Gold Diggers — and always wear a condom.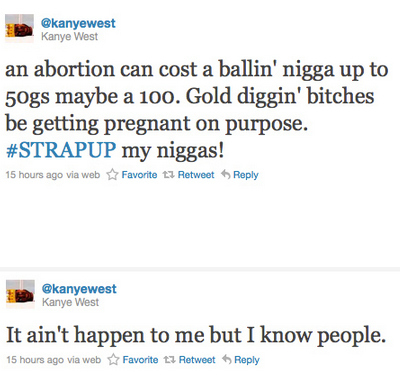 25.
The most important values in life are:
26.
If all else fails, head to the bike store.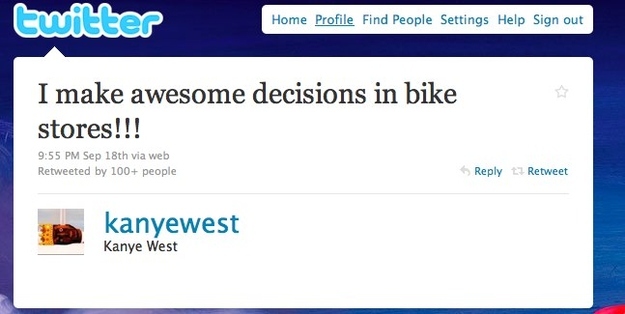 27.
And finally,