In Celebrity Relationship News, Nina Dobrev And Shaun White Are Dating
They're instagram official. Well, kind of.
If nothing makes you happier than the emergence of new celebrity couples, I have good news for you during this global pandemic — Nina Dobrev and Shaun White appear to be dating right now!
Rumors first started flying in late March, when Nina and Shaun were spotted riding bikes together in Malibu.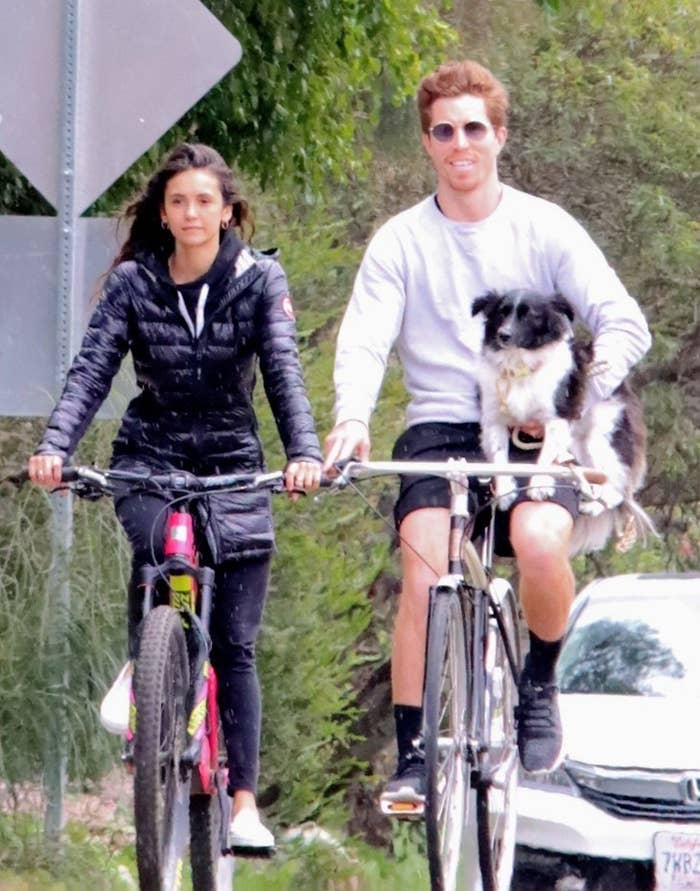 And this past weekend, Shaun made his first appearance on Nina's Instagram account...or at least his arms did:
In case you're wondering "WTF am I looking at?" — and I get that — Shaun's arms are the ones doing the washing, while Nina talks about proper hand-washing techniques.
Nina's caption shouted out being inspired by Dakota Johnson's hand-washing video that featured Chris Martin as Dakota's arms — which, funnily enough, marked that couple's first Instagram appearance together too.
Allow me to indulge for a moment. Because they filmed that video in someone's kitchen and clearly are standing so close to each other in it...does this mean that they're quarantining together?
So, whatever this actually means for Nina and Shaun, I give this budding relationship two enthusiastic thumbs up! 👍👍