1.
Kim Kardashian had a deep thought:

2.
Hailey Bieber loved #Jelena back when she was still Hailey Baldwin and her now-husband was dating Selena Gomez: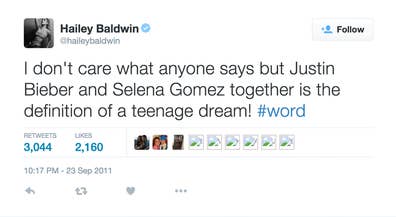 3.
Lindsay Lohan tweeted that she was pregnant as an April Fools' Day joke: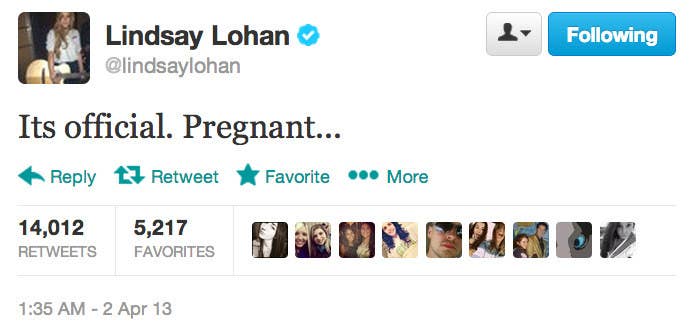 4.
Kanye West was very particular about his Persian rug order: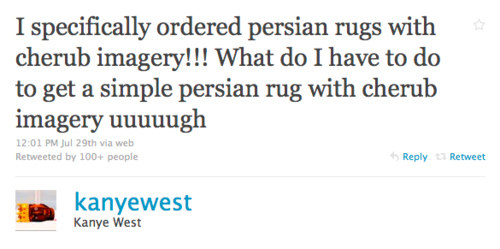 5.
Mary J. Blige tweeted about her intelligents: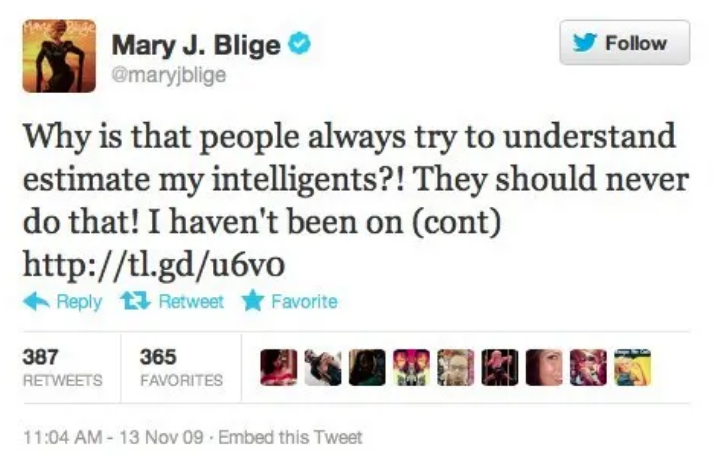 6.
Fergie shared this important way of life:
8.
Jessica Simpson tweeted about seeing some dude's balls at the gym: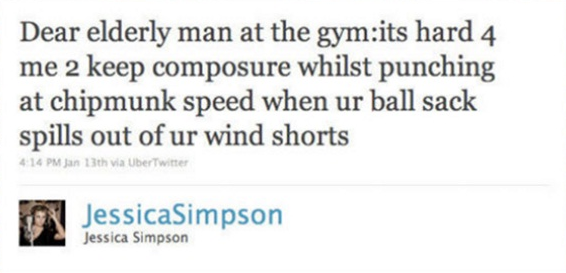 9.
Jaden Smith shared his unique thoughts on education: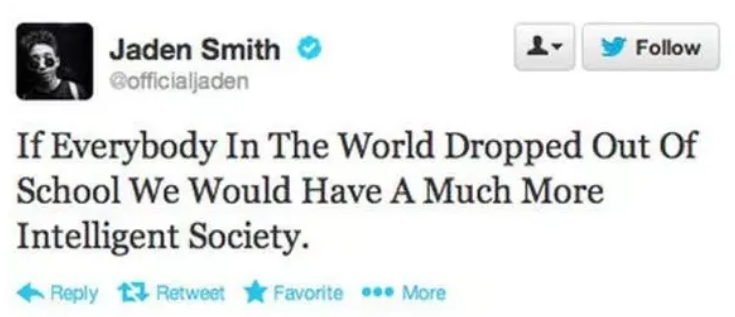 10.
Taylor Swift got creative with makeup: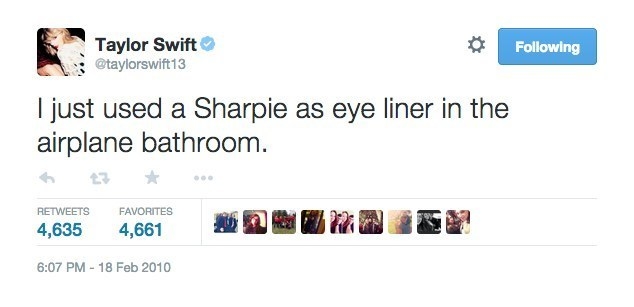 11.
Jordyn Woods pulled a quick tweet-and-delete during all of the drama that went down earlier this year.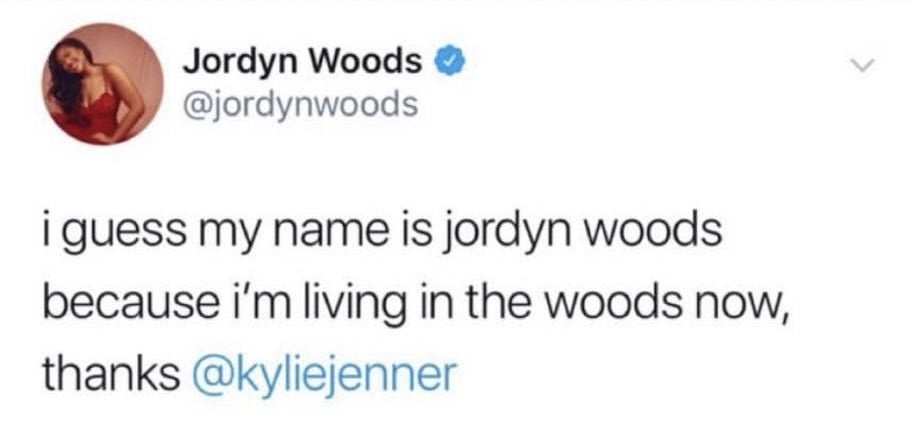 12.
Liam Payne tweeted about his onion (or maybe... opinion?):

13.
Rita Ora deleted her tweet and said she was hacked when she tweeted about releasing a new song if it got 100K retweets...and it didn't come close: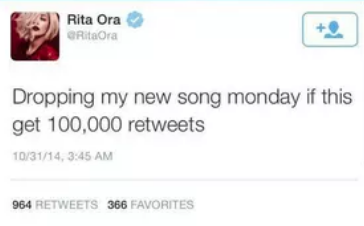 15.
Aaron Carter yelled at his limo driver: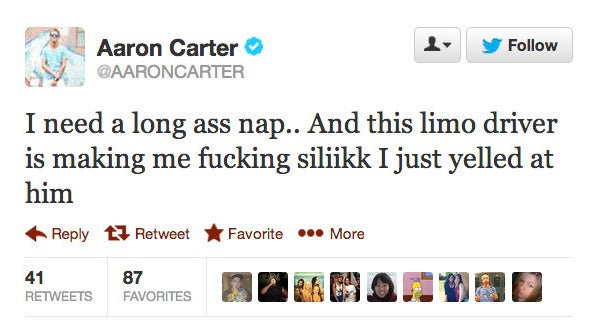 16.
Solange said her armpits smelled like SpongeBob fever: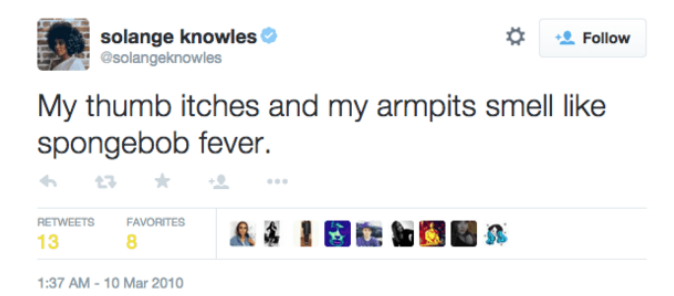 18.
Kevin Hart shared this tale about his DUI: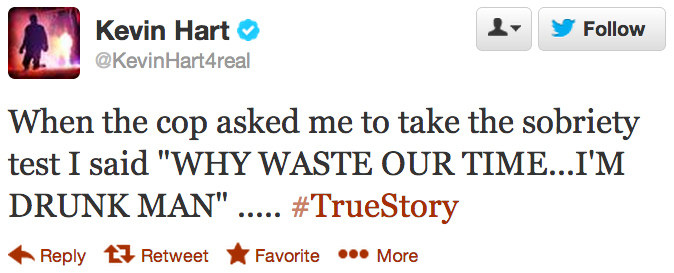 19.
Kourtney Kardashian didn't get the (very NSFW) joke: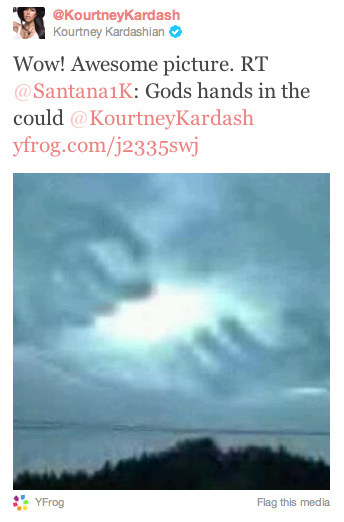 20.
Kanye tweeted about the responsibility we have to water bottles: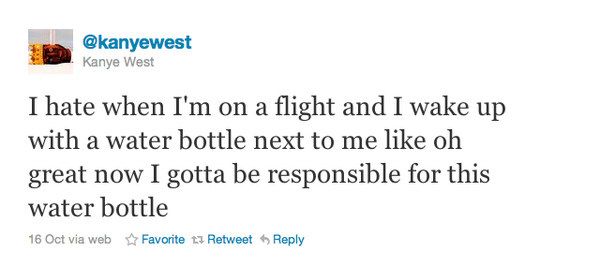 21.
And Lindsay Lohan shadily tweeted about another red-headed actress:
22.
Michael Caine let the world know that he IS NOT locked in an attic: