Here is a photo of Kanye West and Kris Jenner sleeping on board a Eurostar train to Paris.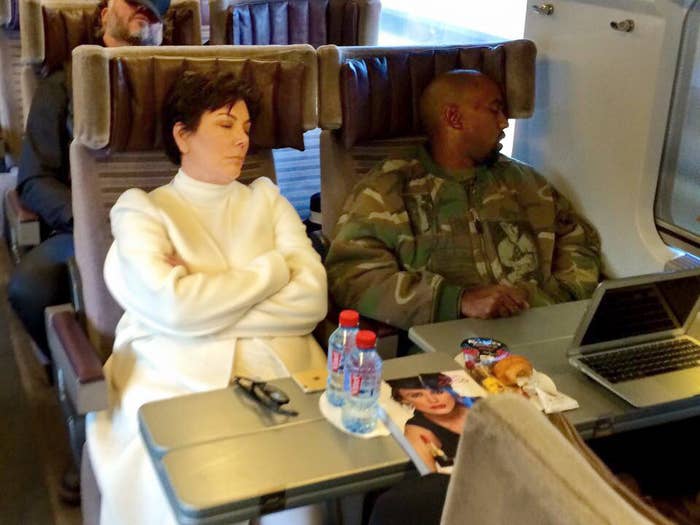 Now look a little closer.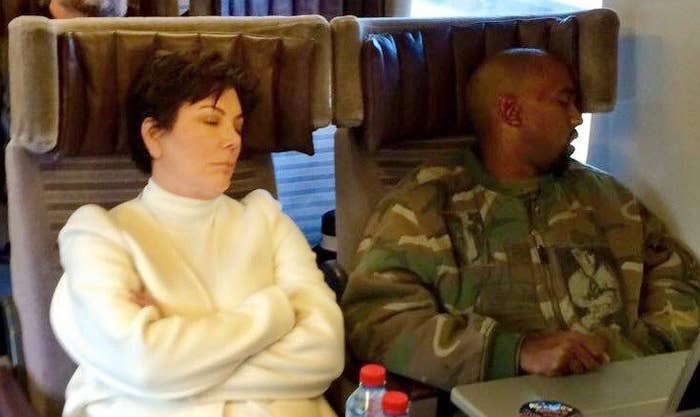 If you can move beyond how blatantly disrespectful the taking of this photo was, it might just be a window into the ~true psyche~ of Yeezus.
And so we must break the photo down.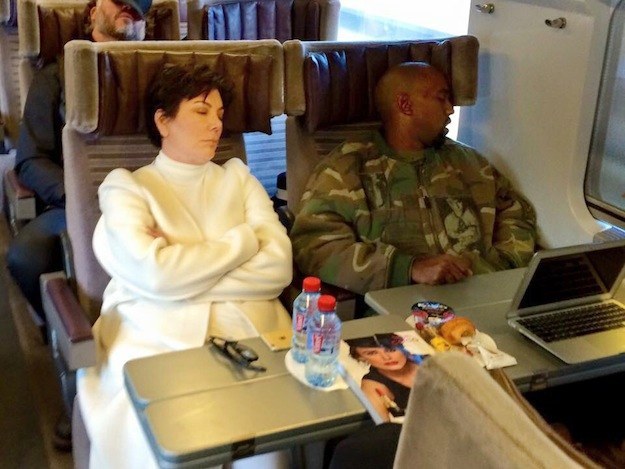 What does this picture of Kris and Kanye napping together mean to YOU?
Tell us in the comments.