Jerry Seinfeld REALLY Loves The Word "Really"
So much that he wrote an op-ed to the New York Times writer who called it "lazy." That and more in today's CelebFeed Gossip Roundup!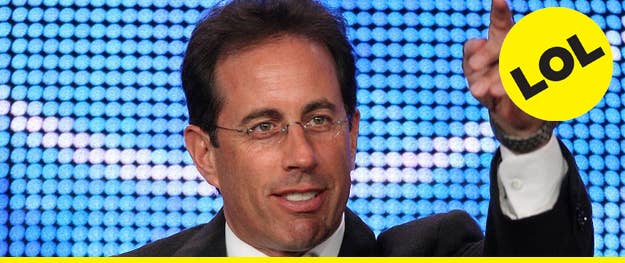 "Your Critic's Notebook column about the overuse of the term "Really?" was so deeply vacuous that I couldn't help but feel that you have stepped into my area of expertise.

Really, Neil? Really? You're upset about too many people saying, "Really?"? I mean, really."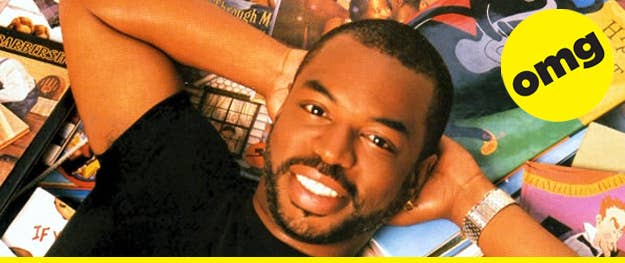 "I am personally outraged that any serious contender for the White House would target as part of his campaign the children of America in this fashion. Educators across the country, as well as millions of children and adults know that the programming on PBS has been responsible for significant improvements in education, literacy, math, science and life skills for generations of our children."
"A lot of people try to pin reality TV and say, 'My gosh. It ended in divorce. Big surprise.' We went through a lot. The signs were always there, and obviously having eight kids in a short span of time didn't help that and I'm not at all blaming my kids, I'm just saying... I know the red flags were always there. So looking back, had you never heard the names Jon and Kate Gosselin, I'm certain that I would be in that spot now."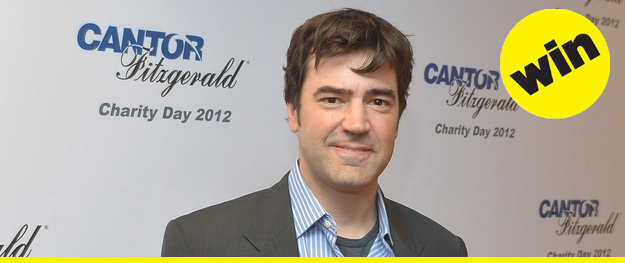 "My sister Jennifer ... brings an exceptional dedication to her job, her family, and her community, and has been a role model of mine for many, many years."
"I was standing with my back to the main set, and she hadn't arrived on set yet. And then all of a sudden I felt this kind of… all I can say is that the energy changed and I turned around here was J.lo strutting towards me in all her glory and I was thinking 'Oh fuck, here we go. The fly girl is literally going to fight me.' That's what she looked like… like she was going to take me down. And she just thrust out her hand and said 'Shirley' and I said 'Yep' and she went, "Jennifer." And I said 'Hi, Jennifer' and I shook her hand and then, I kid you not, she walked backwards and kept eye contact until I dropped my eyes and looked away. It was so alpha dog and I had to play submissive dog. And I had so much respect for her after that."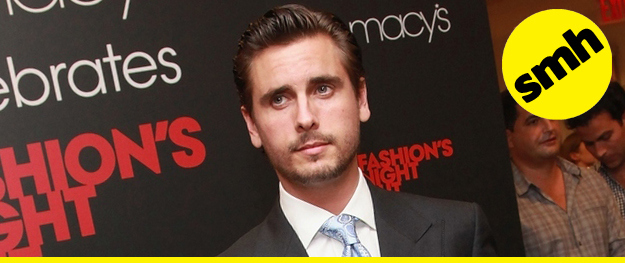 Kanye West deleted all of his tweets, only follows Kim Kardashian now.
Ethan Hawke says the worst person he's ever worked with on a movie is William Hurt.
T.I. apparently stopped Scott Stapp from committing suicide a few years back.
Nicole Kidman never spoke to Katie Holmes but she wishes her well.
Jennifer Hudson thinks that Jessica Simpson is lazy and not at all serious about getting in shape.
Click here to see Chris "Leave Britney Alone" Crocker's porn debut. [NSFW, duh]
Jenny McCarthy says she grew up wanting to become a nun.
Lark Voorhies has, a, series, of, books, out, in, which, she, writes, like, this. She, really, really, really, enjoys, a, good, comma.
Real Housewives of Miami's Peter Rosello punched a homeless man in the nuts the other night, is an asshole.
Taylor Swift is like, totally obsessed with her boyfriend.
Nicki Minaj is mad because she thinks the American Idol producers are fueling the feud between she and Mariah.
A suspicious package was sent to the CBS lot yesterday targeting Bristol Palin.
Vanessa Marcil is heading to Hawaii Five-O to presumably play somebody's bitchy cousin.
Lady Gaga posed topless next to Donatella Versace in her latest shoot with Terry Richardson.
Heidi Montag is starring in a Las Vegas stripper show in which she doesn't strip, but is headlining and being paid $25,000 to do so.
Tom Daley on the beach.
Elle Fanning is on twitter as of today.
Dance it out, Charlie Rose!