This morning, Vulture published an excerpt from the upcoming book Ladies Who Punch: The Explosive Inside Story of "The View". In the excerpt, Jenny McCarthy details her short tenure at The View to author Ramin Setoodeh and spills ALL. OF. THE. TEA.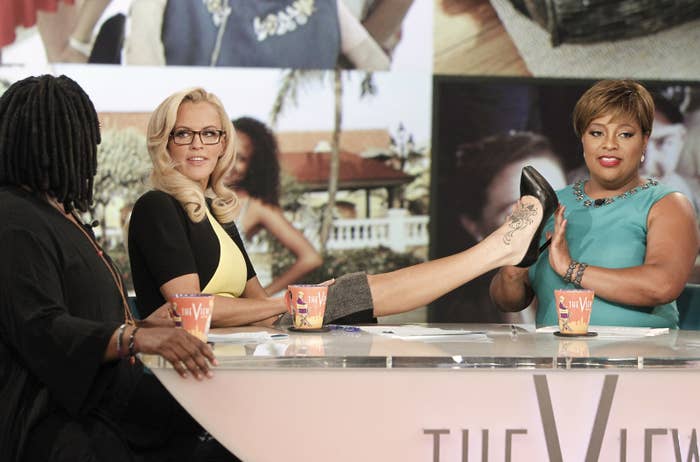 Let's dive right in, shall we?!
1.
It was tough for Jenny from the very start:
"Imagine a woman like Barbara Walters. It's her last year and she doesn't want to leave. Think about that. And I'm the new bitch there."
2.
Barbara Walters would yell:
"You know the movie Mommie Dearest? I remember as a child watching that movie and going, 'Holy cow!' I've never seen a woman yell like that before until I worked with Barbara Walters."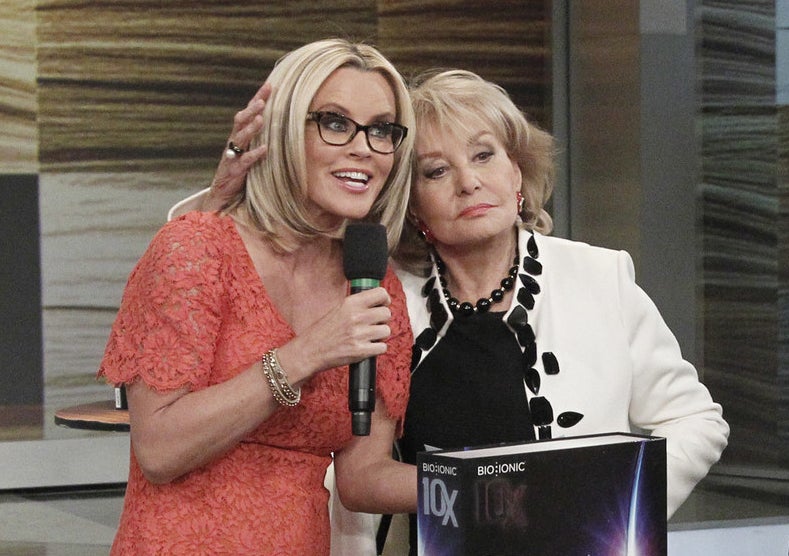 3.
Barbara Walters doesn't know who Katy Perry is:
One day in Hot Topics, Jenny sounded off about Katy Perry dating the bad-boy musician John Mayer. "I saw Barbara's face with her big saucer eyes look at me," Jenny said. "Then we went to a commercial. She said, 'Who is it that you're talking about and why are you bringing her up?'"

"I'm, like, 'That's Katy Perry. You interviewed her last week!'"
4.
After the Katy Perry episode, the show didn't discuss any pop culture topics for some time and focused on politics:
"I was told, 'We cannot do pop culture anymore because she doesn't know who the people are.'" The View instructed Jenny to tackle politics. "I panicked because I don't consider myself a political person. My controversy is in vaccines. I know I'm not talking about that every day. Now I had to figure out, 'Am I coming out as a Republican or a Democrat? Where do I stand on all the social issues and political issues?'"
5.
Barbara would approve Jenny's outfits and sometimes demand that she change:
"Barbara would check out what I was wearing. If she didn't agree with it, or it didn't complement her outfit, I had to change. Mind you, she doesn't look at anyone's clothes but mine. There were times when she'd say change, and she'd make people run out and get that dress in her size. I was a human Barbie doll."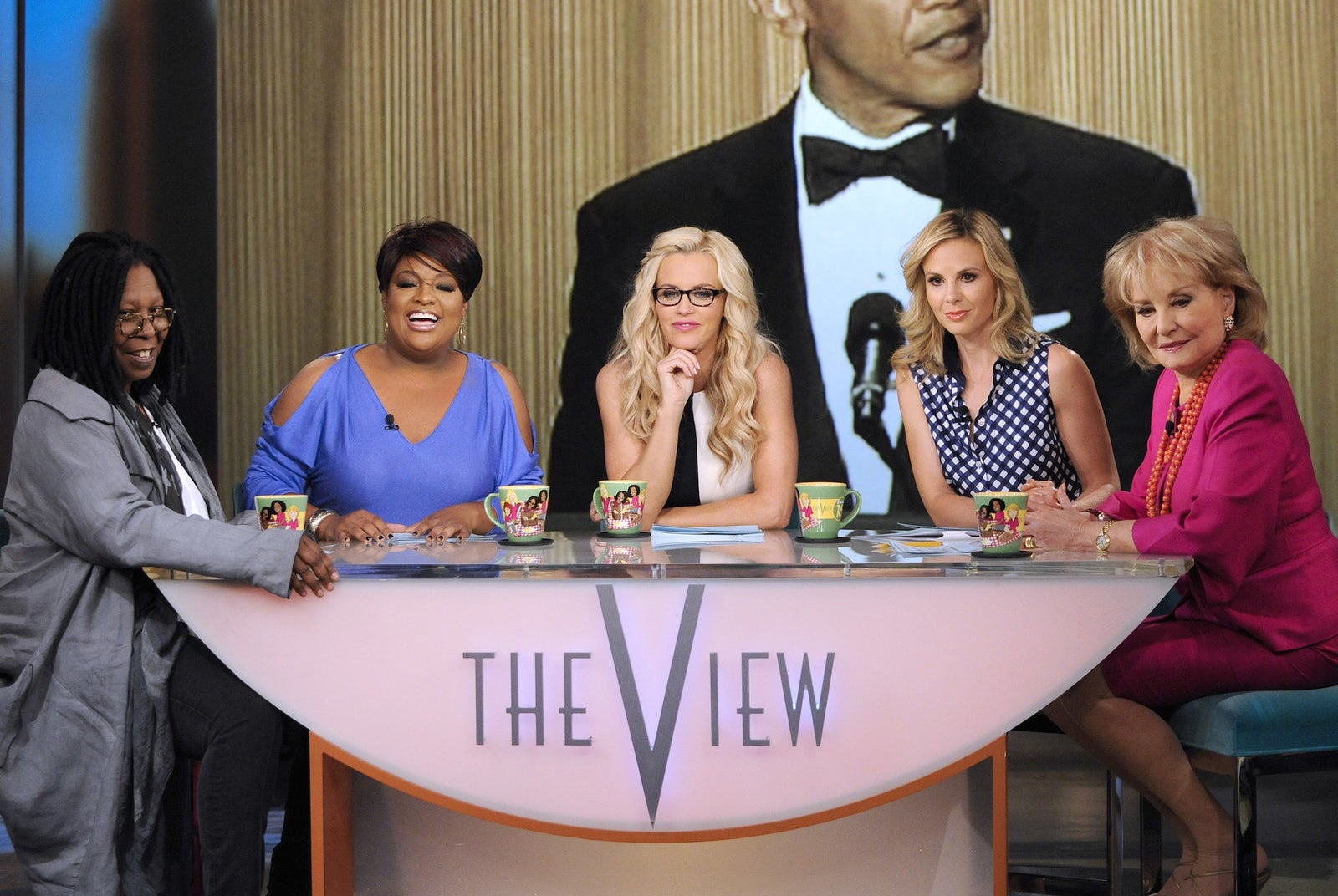 6.
She felt that the show wanted her to change — or to just be more like Elisabeth Hasselbeck:
"They did try to change me. They wanted Elisabeth back, and I wasn't Elisabeth. I would literally have meetings before the show of them trying to input opinions in me to go against Whoopi."
7.
There's apparently a battle going on between hosts who want to be the moderator, and during Jenny's tenure it was between Whoopi and Barbara:
"The table reminds me a little bit of Survivor. There was a war between Barbara and Whoopi about Barbara wanting to moderate. This is one of the reasons I decided not to ally with Whoopi. It broke my heart when Barbara would shuffle to Whoopi and say, 'Can I moderate please?' And Whoopi would say no."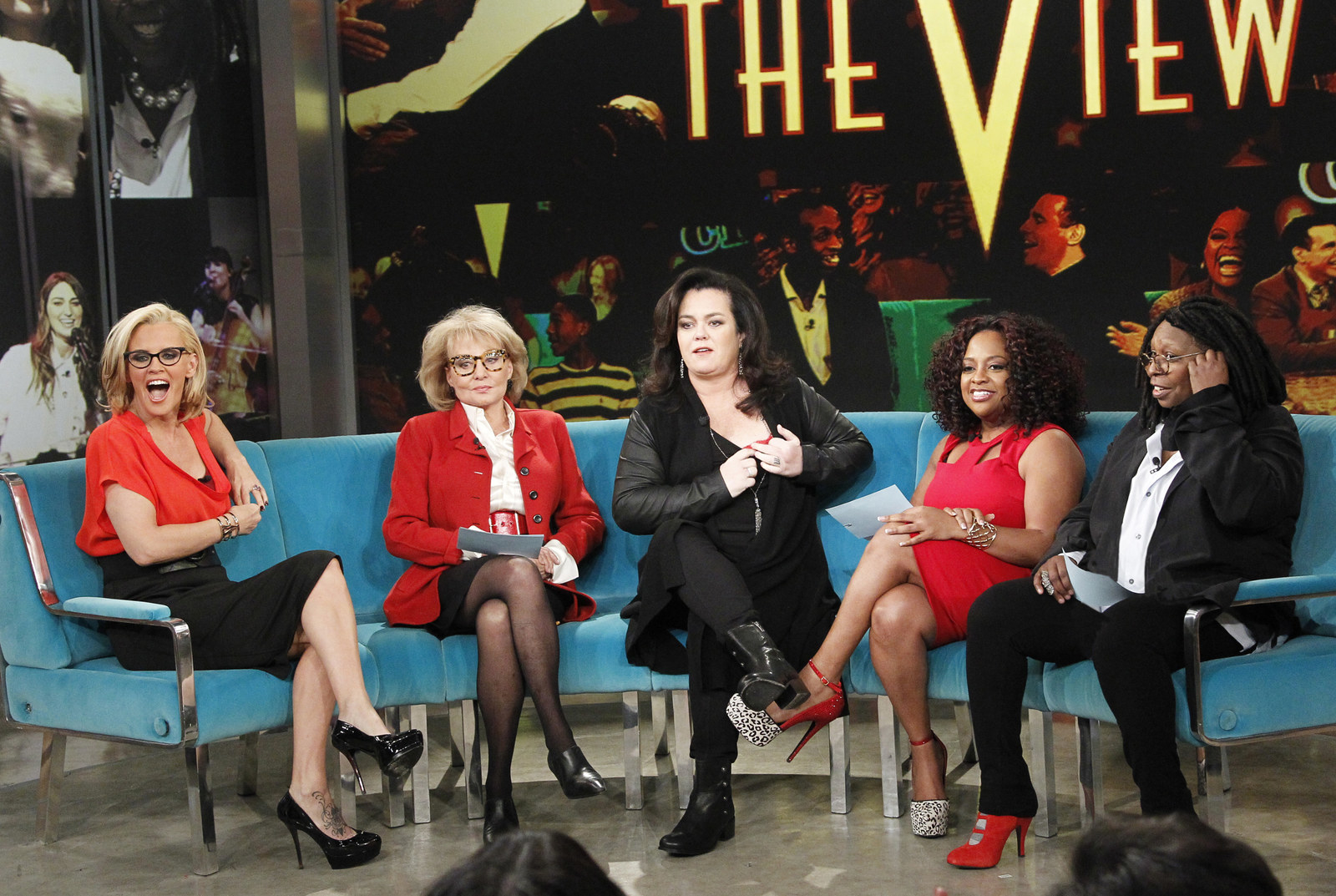 8.
Whoopi and Jenny didn't exactly become fast friends:
"People don't understand. Whoopi can knock over anyone in a debate. Her voice is not only strong in meaning but in sound. I wasn't going to play a kiss-ass. To me, Whoopi had an addiction to controlling people's thoughts, their words, the room, the table, your feeling, your mood. She had an addiction to controlling all of it and everybody."
9.
Jenny's cohosts would try to get her attention under the table when they thought she should stop talking:
"That wasn't the right thing to say. I felt everyone kicking me under the table." The other co-hosts had devised a method to send signals to one another about how to deal with Barbara. "You either had the knee hold or the kick under the table."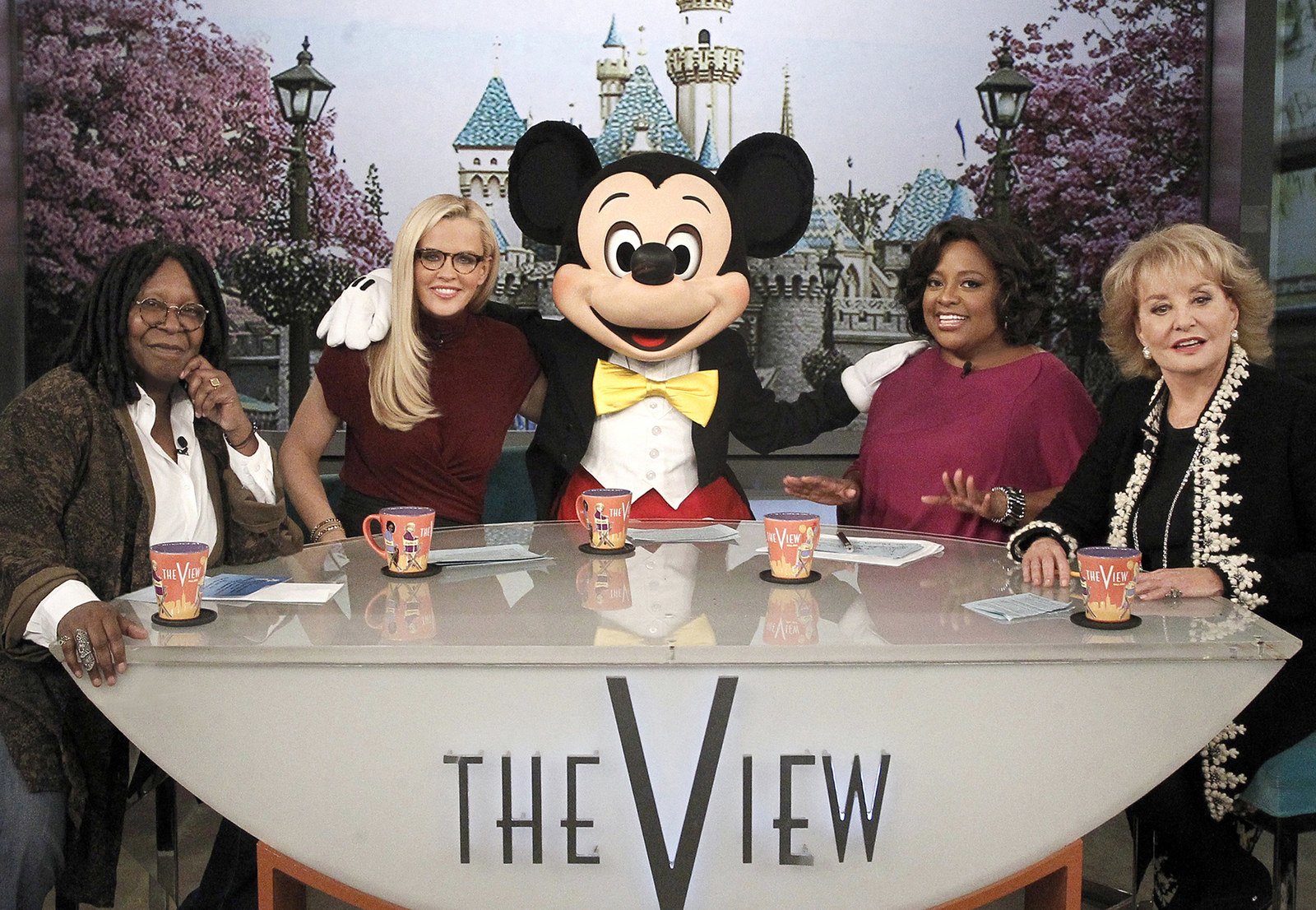 10.
Jenny recalled Barbara's reaction to her controversial book about her son's autism and vaccines:
"I walked into her dressing room and she blew up at me. She was screaming, 'How dare you say this! That autism can be cured?' My knees were shaking. I remember my whole body was shaking."
11.
She was attacked online for wearing glasses on the show so that she could see:
"Really? I just couldn't fucking see. The teleprompter was so far."
12.
In the end, it was the worst job Jenny McCarthy has ever had:
"I was going to work crying. I couldn't be myself. Every day I went home and I was miserable. It really was the most miserable I've been on a job in my 25 years of show business."
13.
And then there was this story about a tampon in their workplace bathroom:
One morning that autumn, Jenny answered the door to her dressing room. Barbara was very upset about something she'd seen in the communal bathroom. She wasn't trying to be mean to Jenny. But she needed to express her disapproval — and she'd lost her bearings.

"Jenny, there's a tampon floating in the toilet and it's disgusting."

"I don't have my period. It's not mine."

"Do something about it!"

"I don't know what to do," Jenny said, flabbergasted. "She's standing in the hallway where the guests are, yelling at me about a tampon. I don't know. Maybe in her brain, she went, 'I'm going to the youngest, newest person here, because obviously she has her period and left a tampon floating.' This is Barbara Walters. I'm not going to yell at her. So finally I said, 'I'll take care of it. I'll take one for the team and I'll flush it.'"
Well now! Thank you, Jenny McCarthy, for sharing all the sordid details about The View that I'd only ever imagined happening in my head.
And that's daytime television, folks!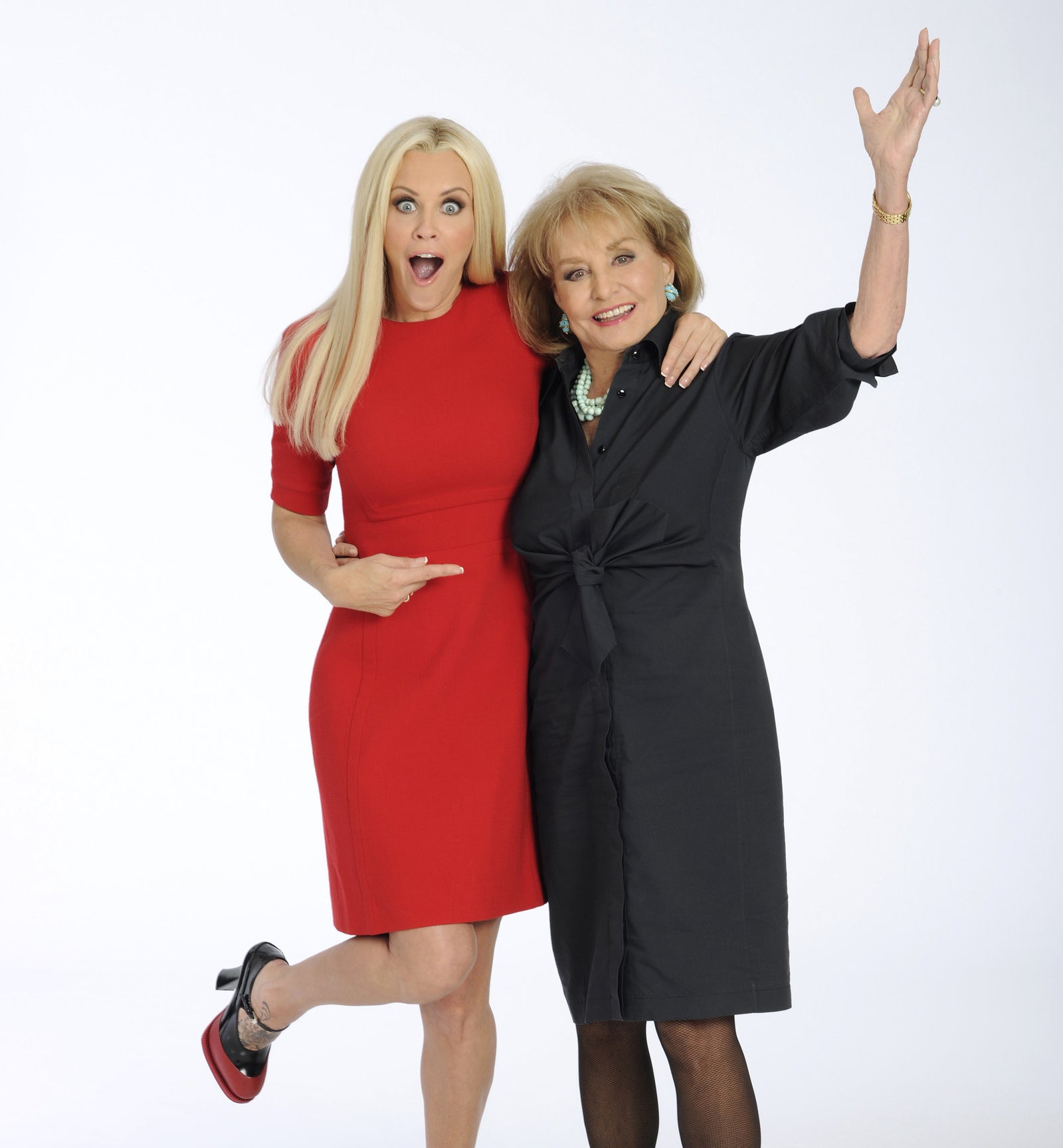 For more of the excerpt from Ladies Who Punch: The Explosive Inside Story of "The View" (out April 2), head on over to Vulture!