When you're Jennifer Lawrence, you find ways to make an entrance.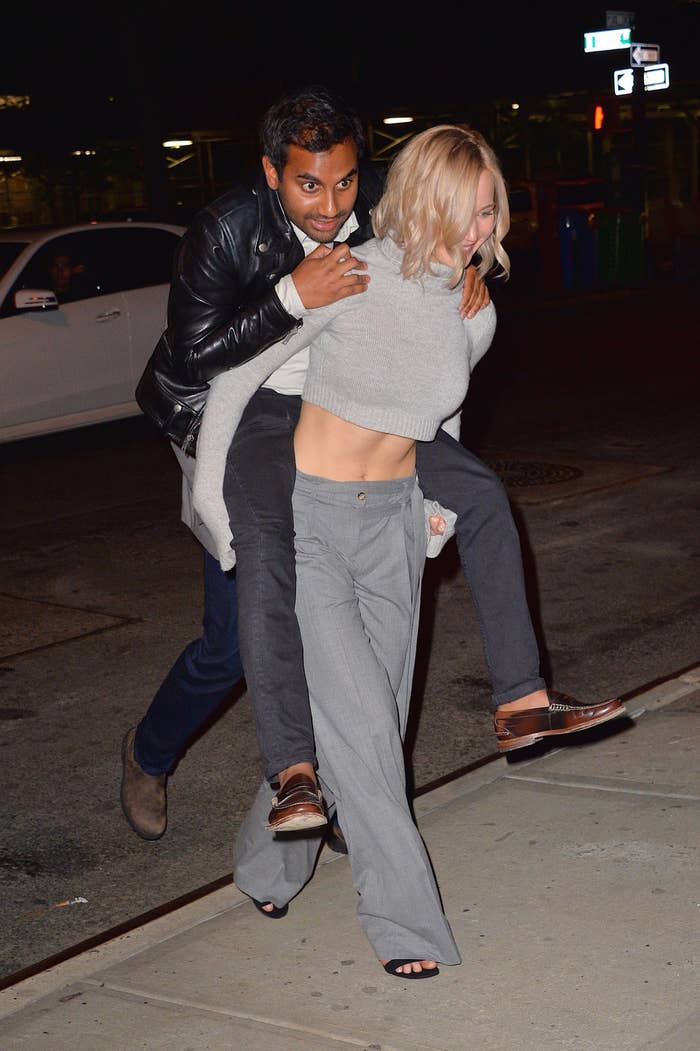 And if you're Aziz Ansari, you're juuuust little enough to play the part.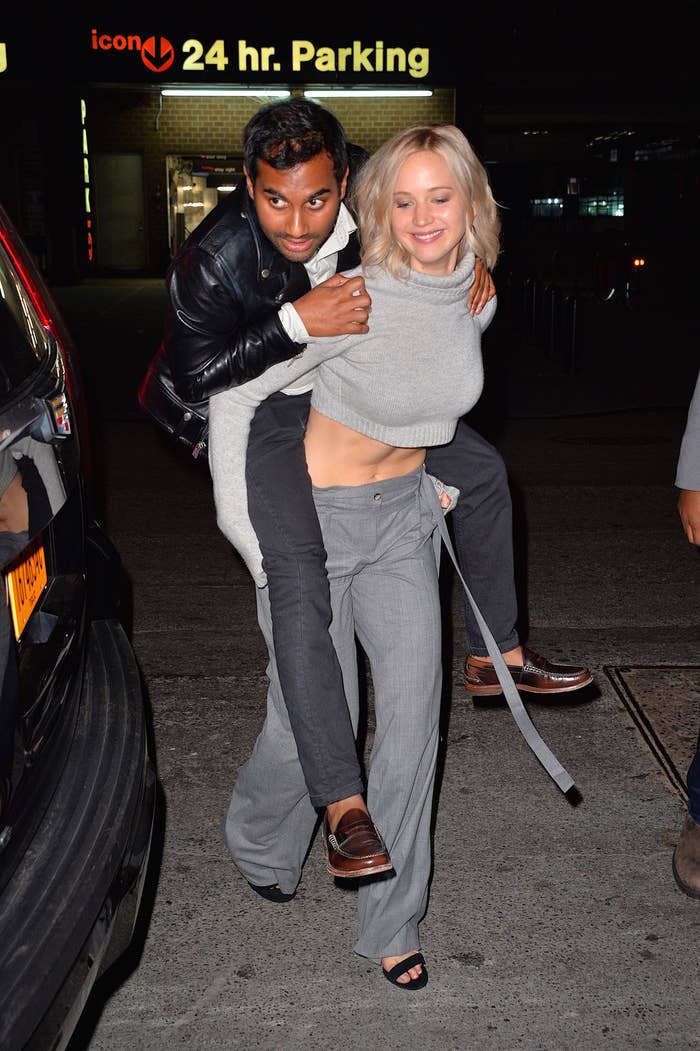 So Aziz entered one of the Saturday Night Live afterparties this weekend on JLaw's back.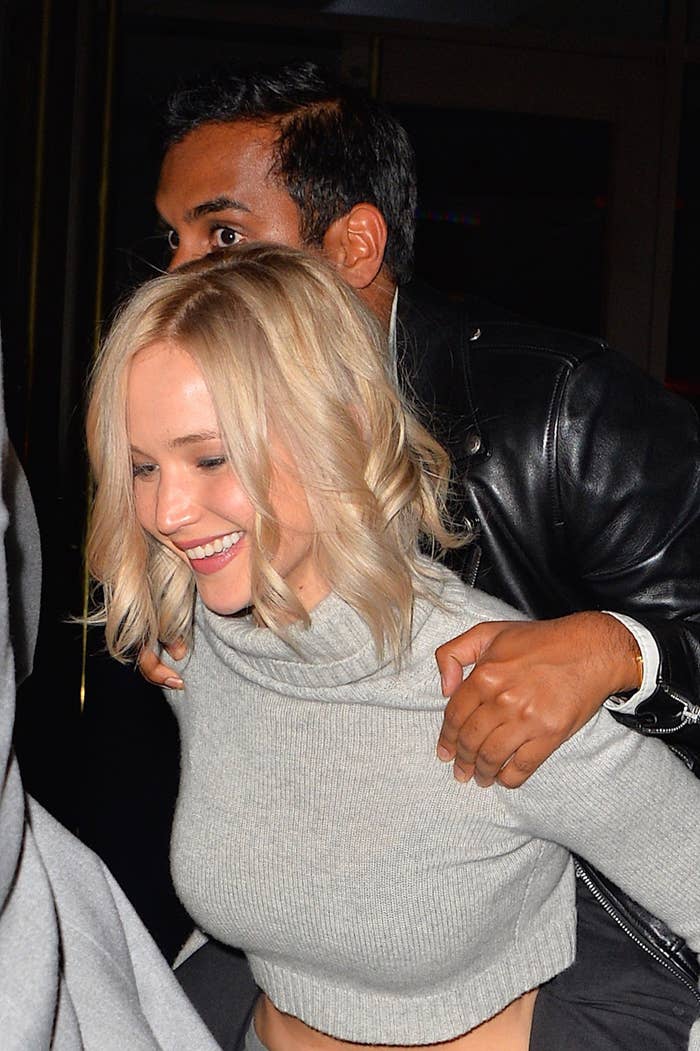 And while it got a little hairy at times...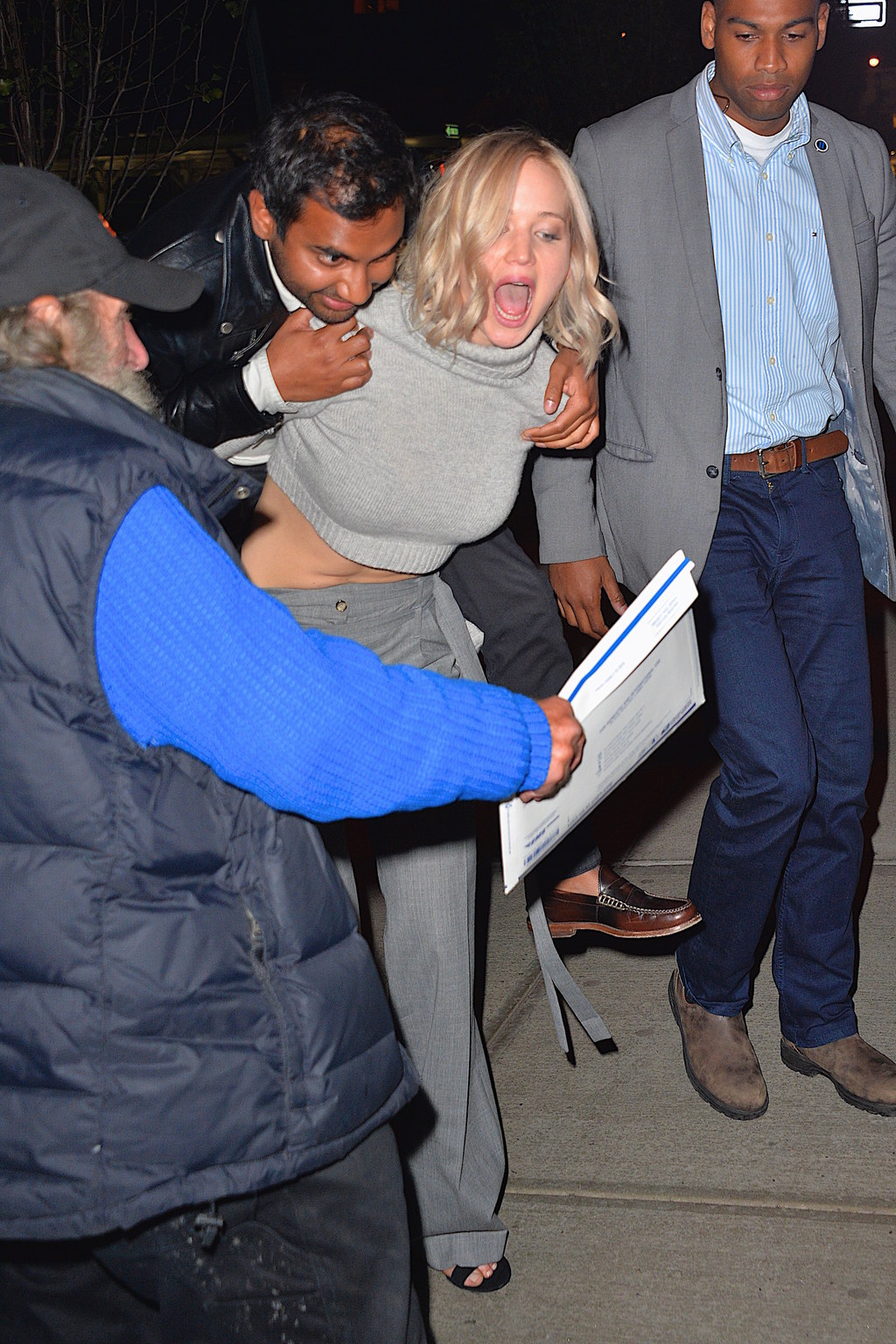 It slayed, and should obviously become a part of everyone's party entrance routine.