When Jared Leto and his band 30 Seconds To Mars appeared at the VMA's tonight, there 1/3rd of the band was very hard to miss.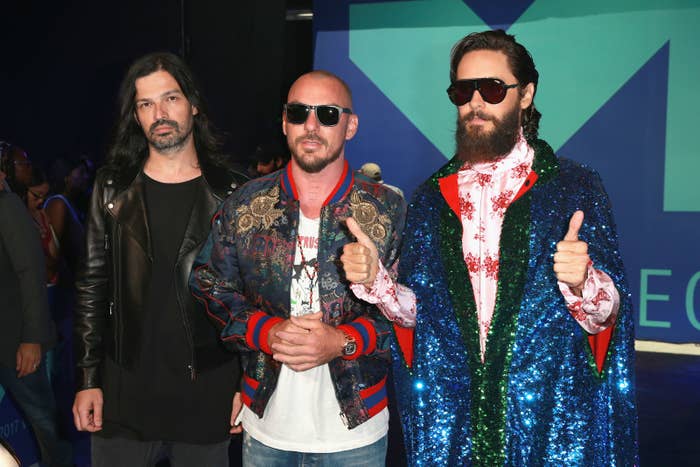 That'd be Jared.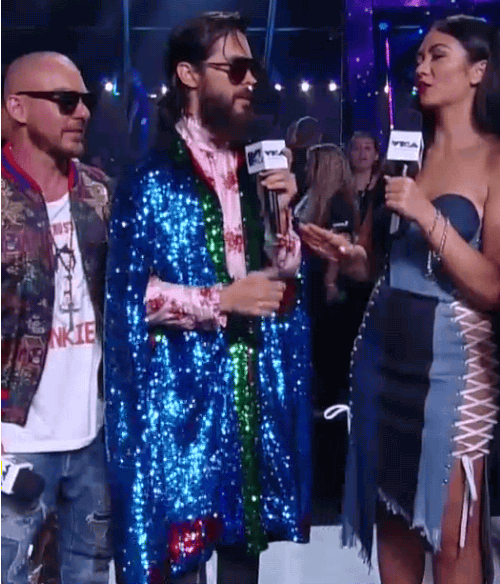 He wore a floral blouse with a blue and green sparkling cape.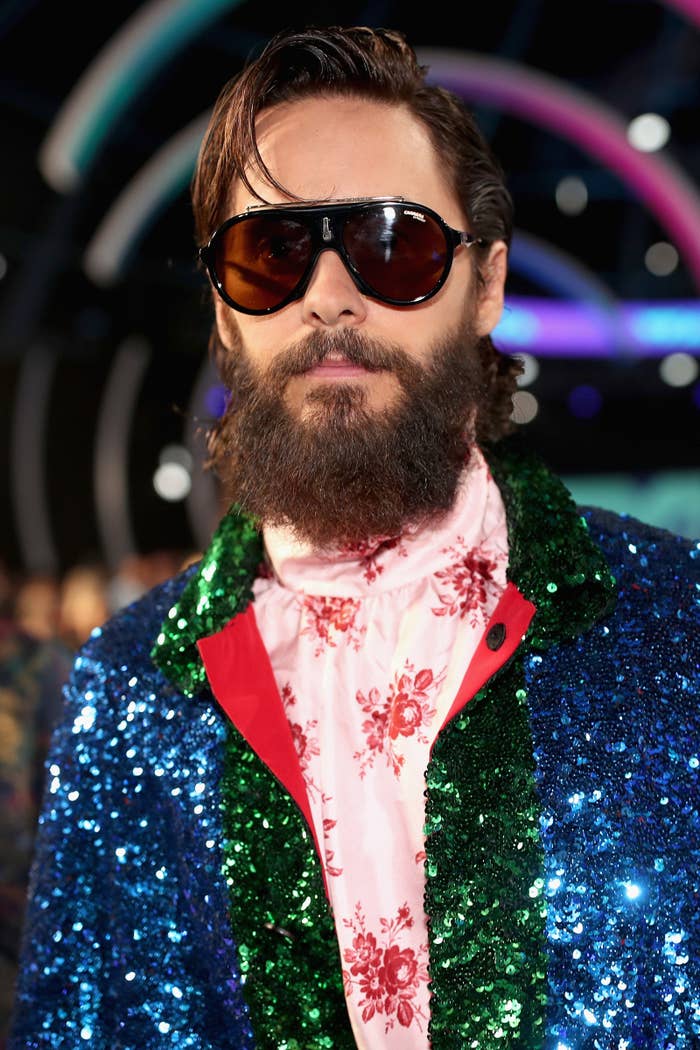 So elegant.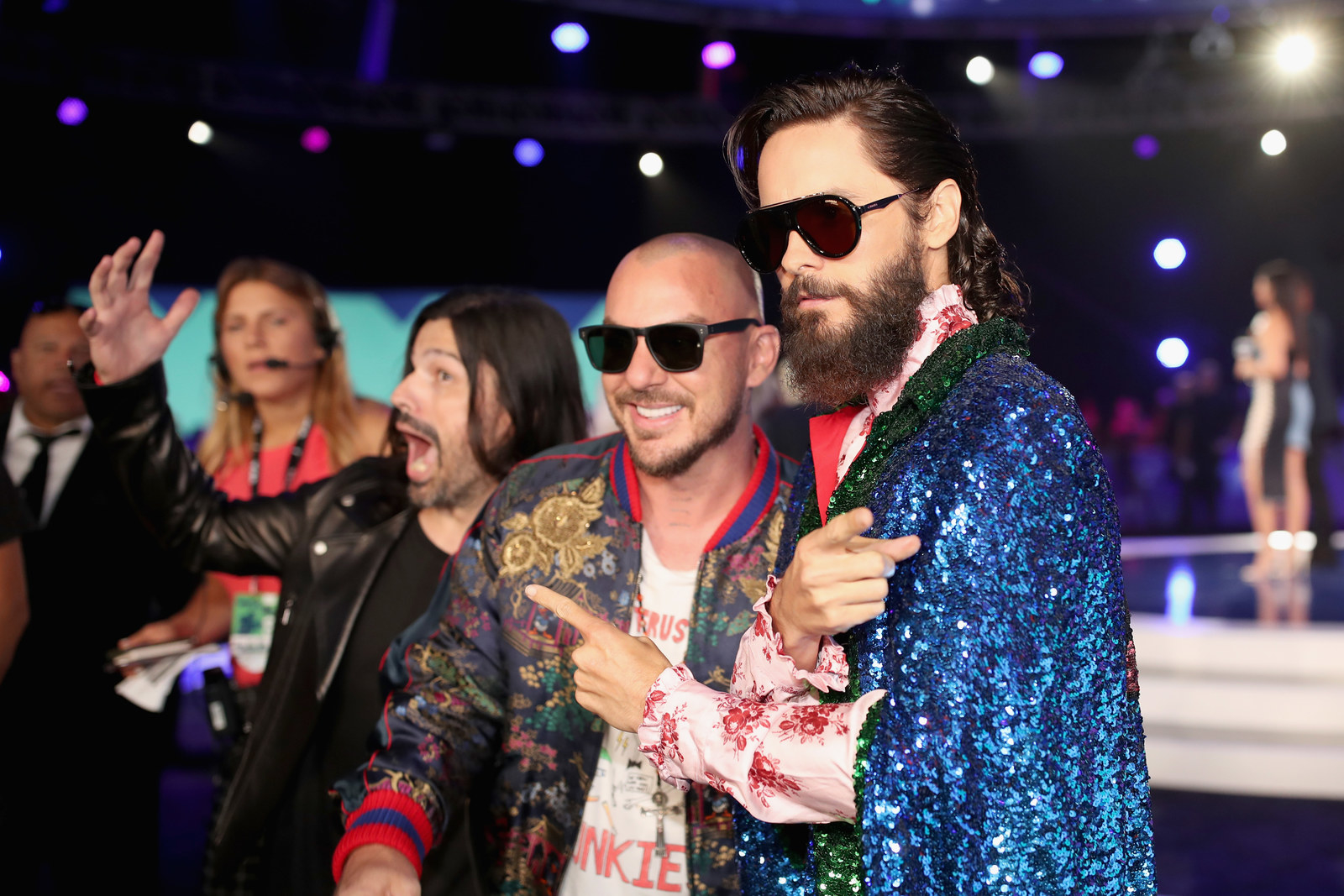 So blinding.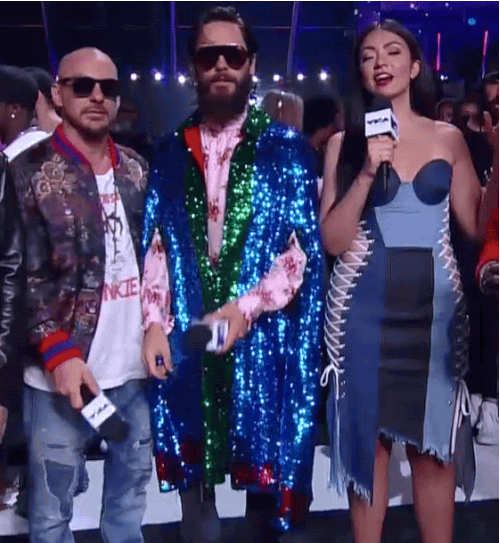 So Jared Leto.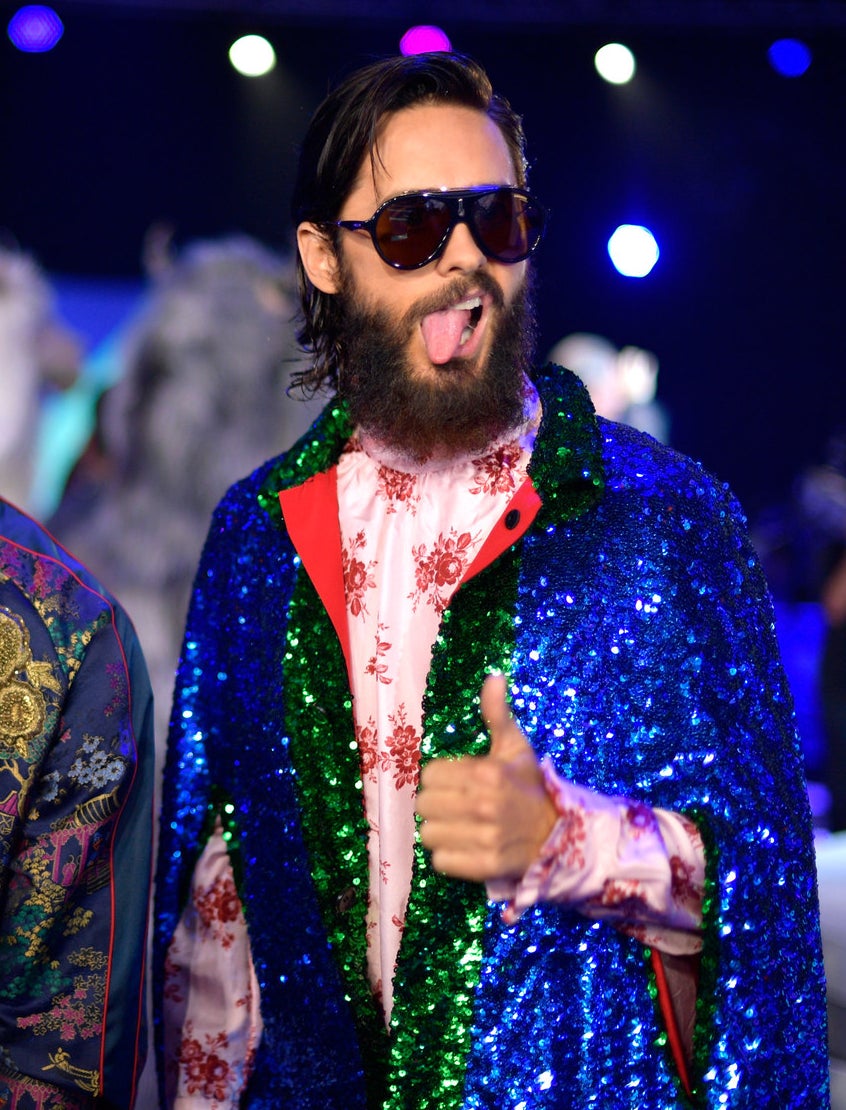 Keep up the ~fashion~ Jared!!!