Jared Leto Wore A Cape To The VMA's Like Only He Could
More proof that the man looks good in everything.
When Jared Leto and his band 30 Seconds To Mars appeared at the VMA's tonight, there 1/3rd of the band was very hard to miss.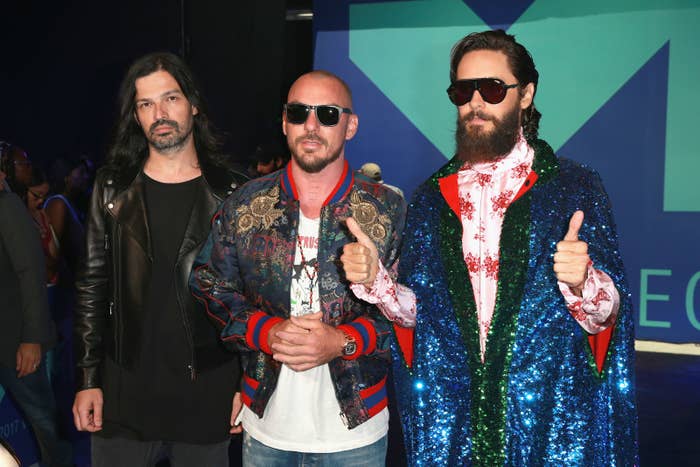 He wore a floral blouse with a blue and green sparkling cape.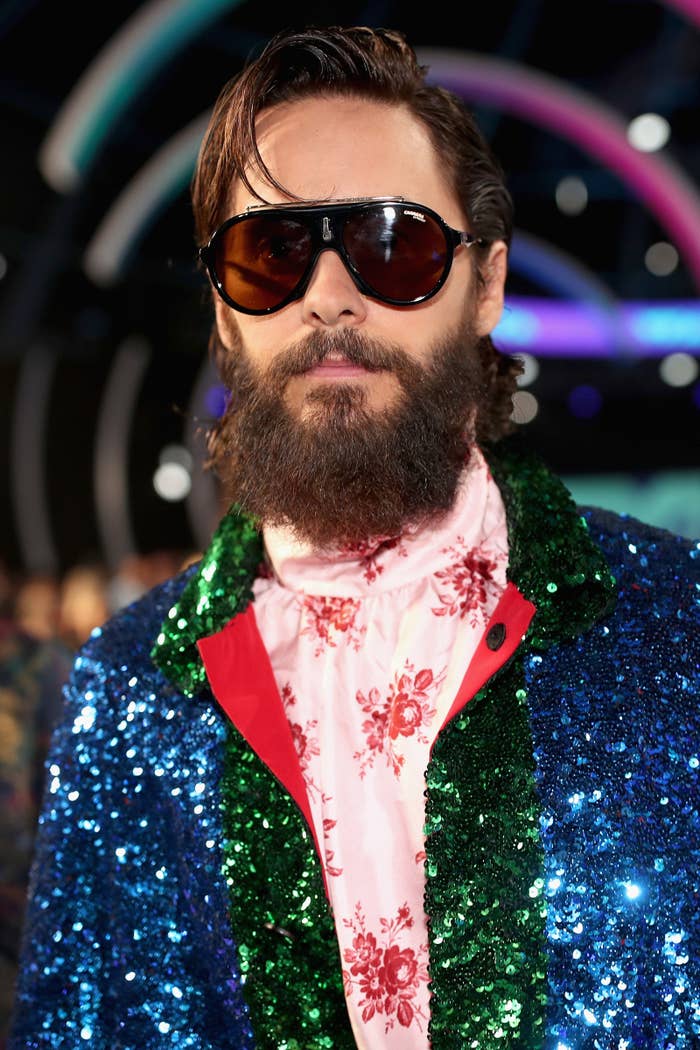 So elegant.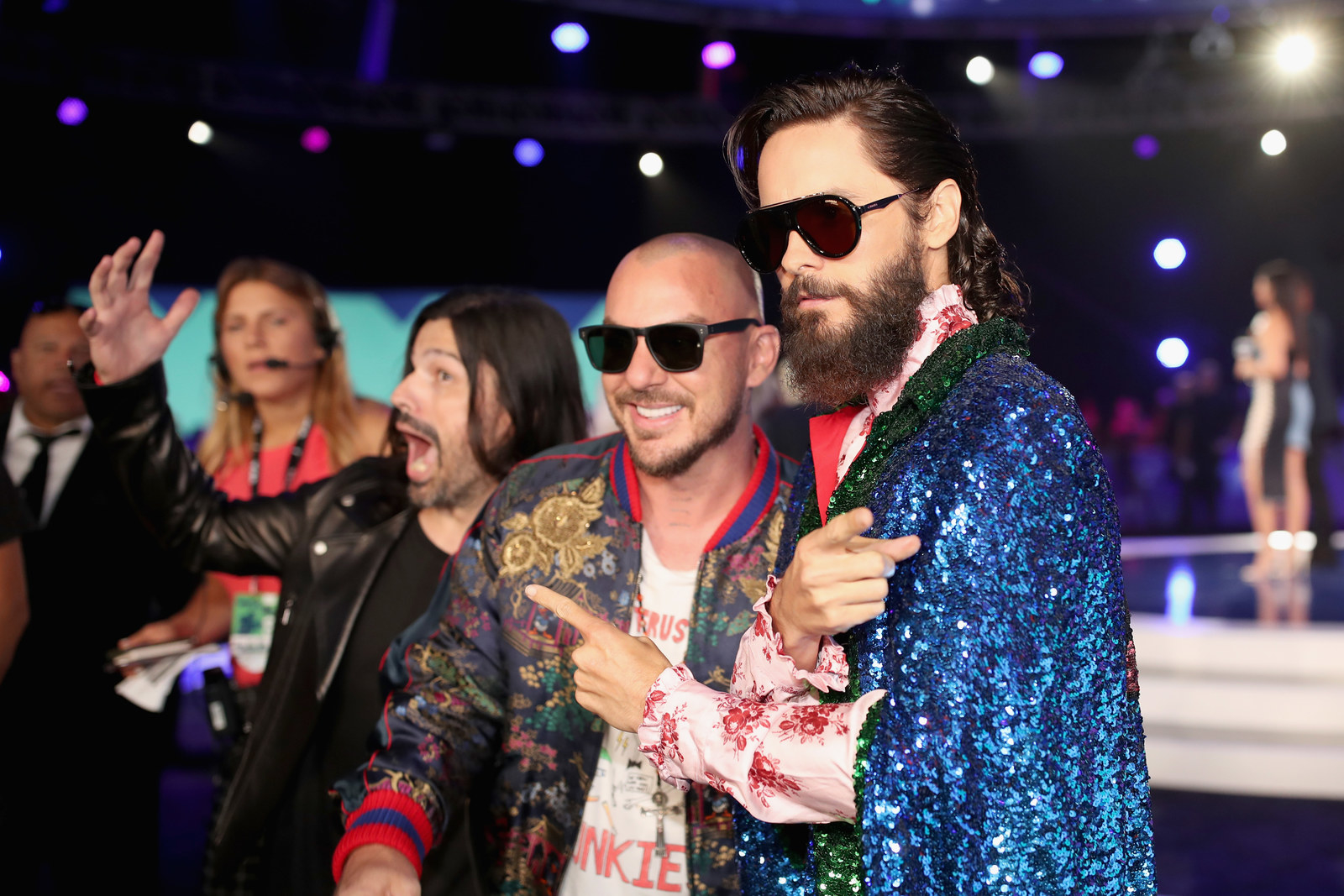 So Jared Leto.