Hey! Here's James Corden in the streets of London earlier this afternoon.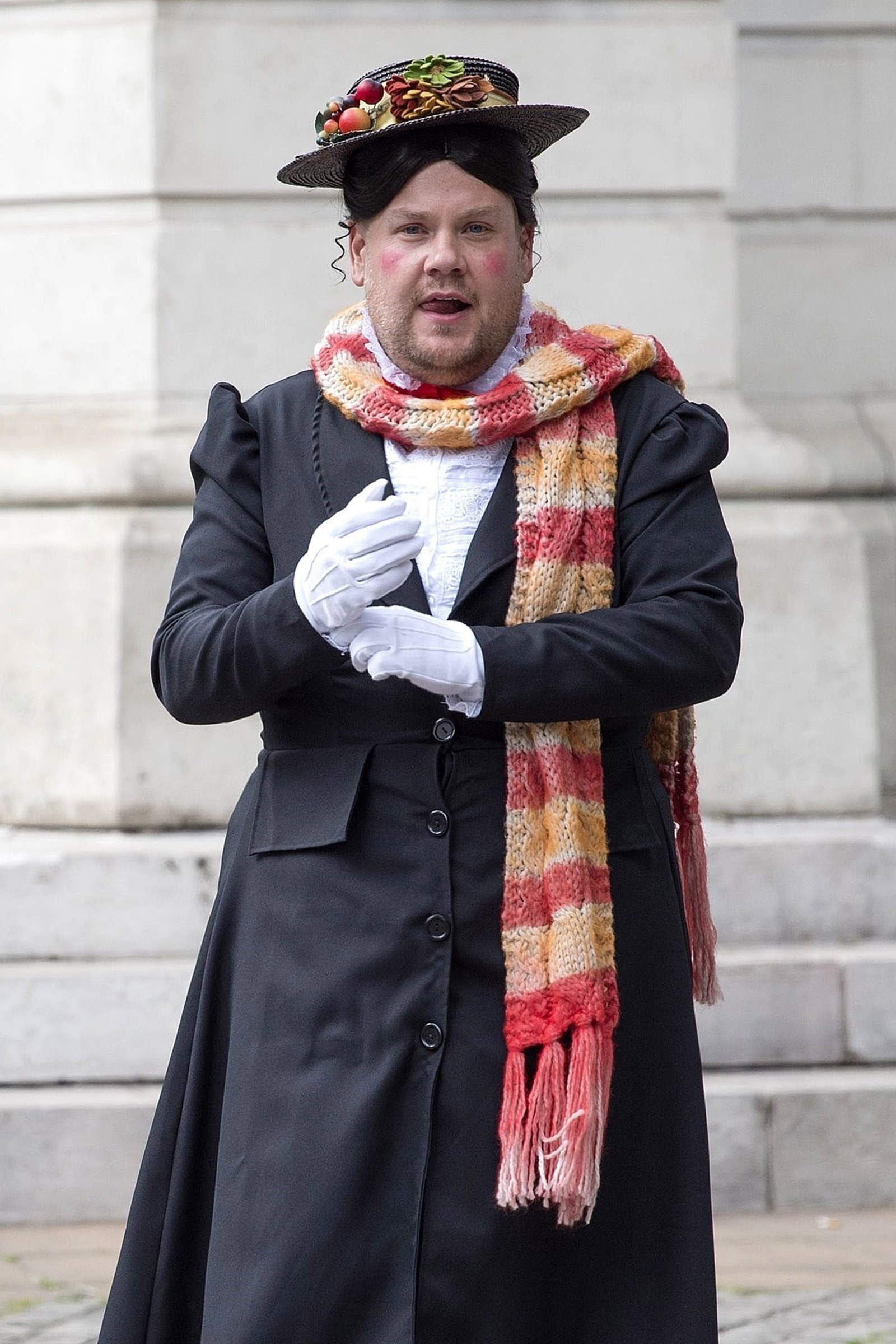 He's dressed as Mary Poppins — in case you couldn't tell — and honestly, the homage isn't half bad!
There were somber-looking children...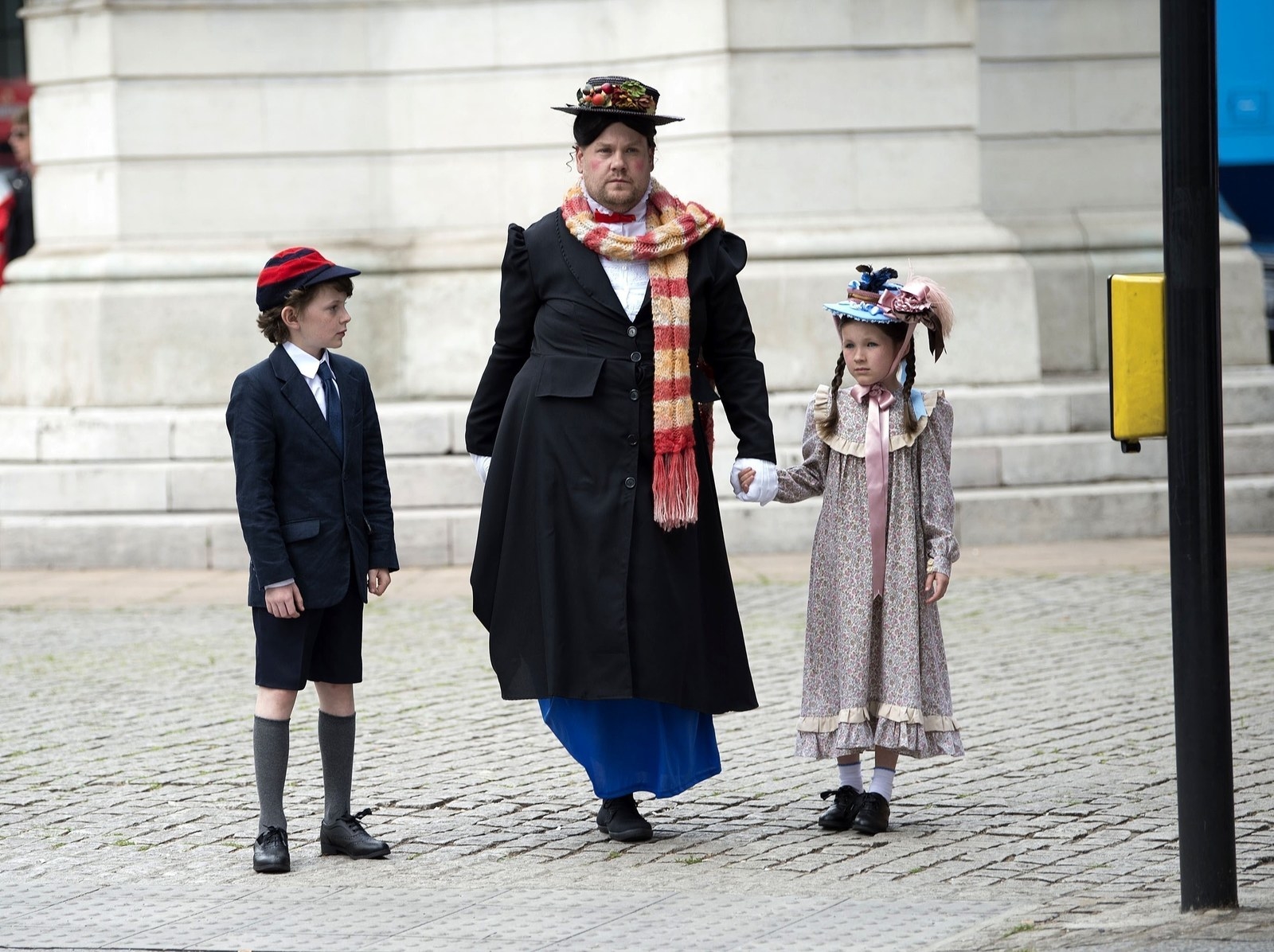 ...an outfit change...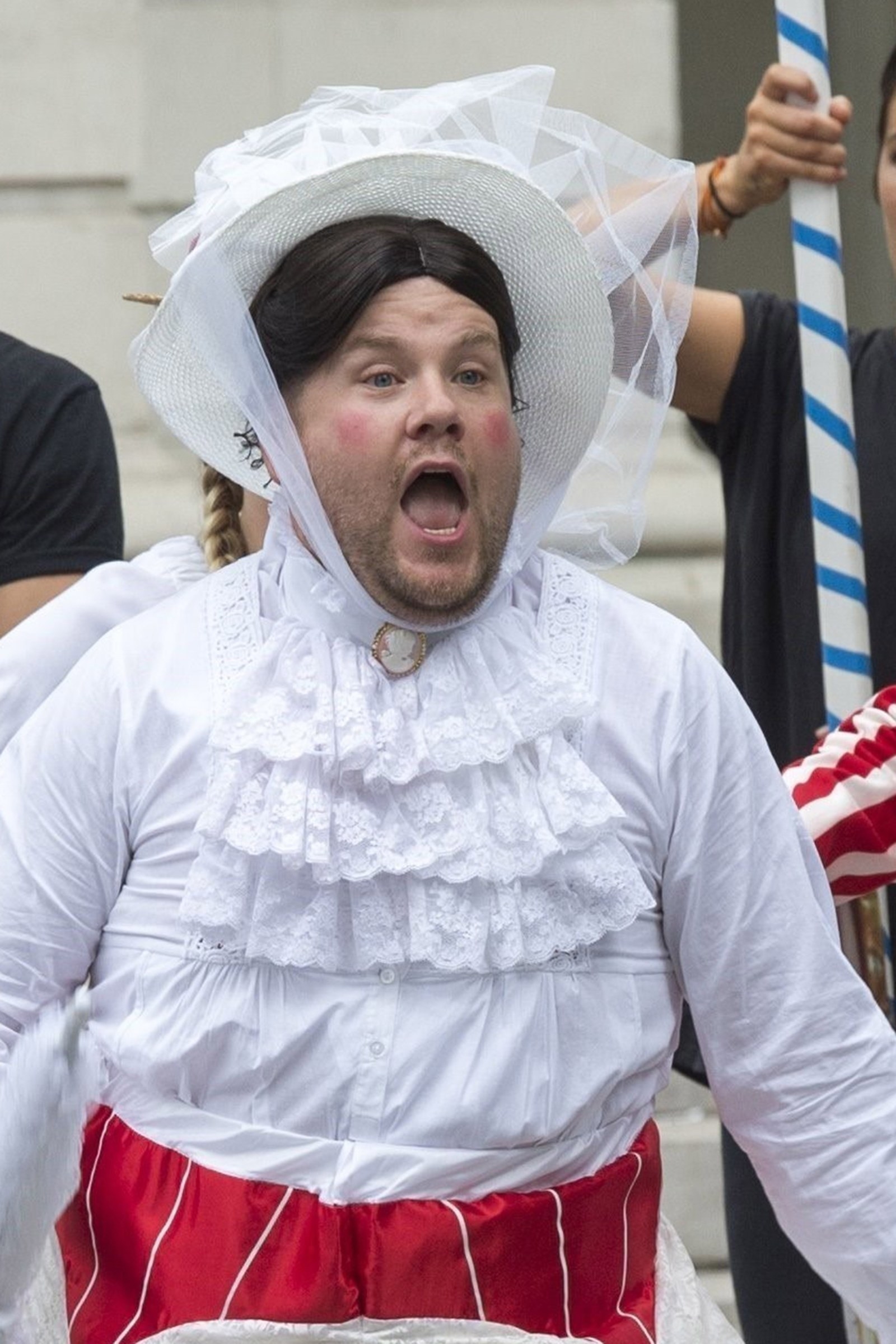 ...and Sir Ben Kingsley was there, too!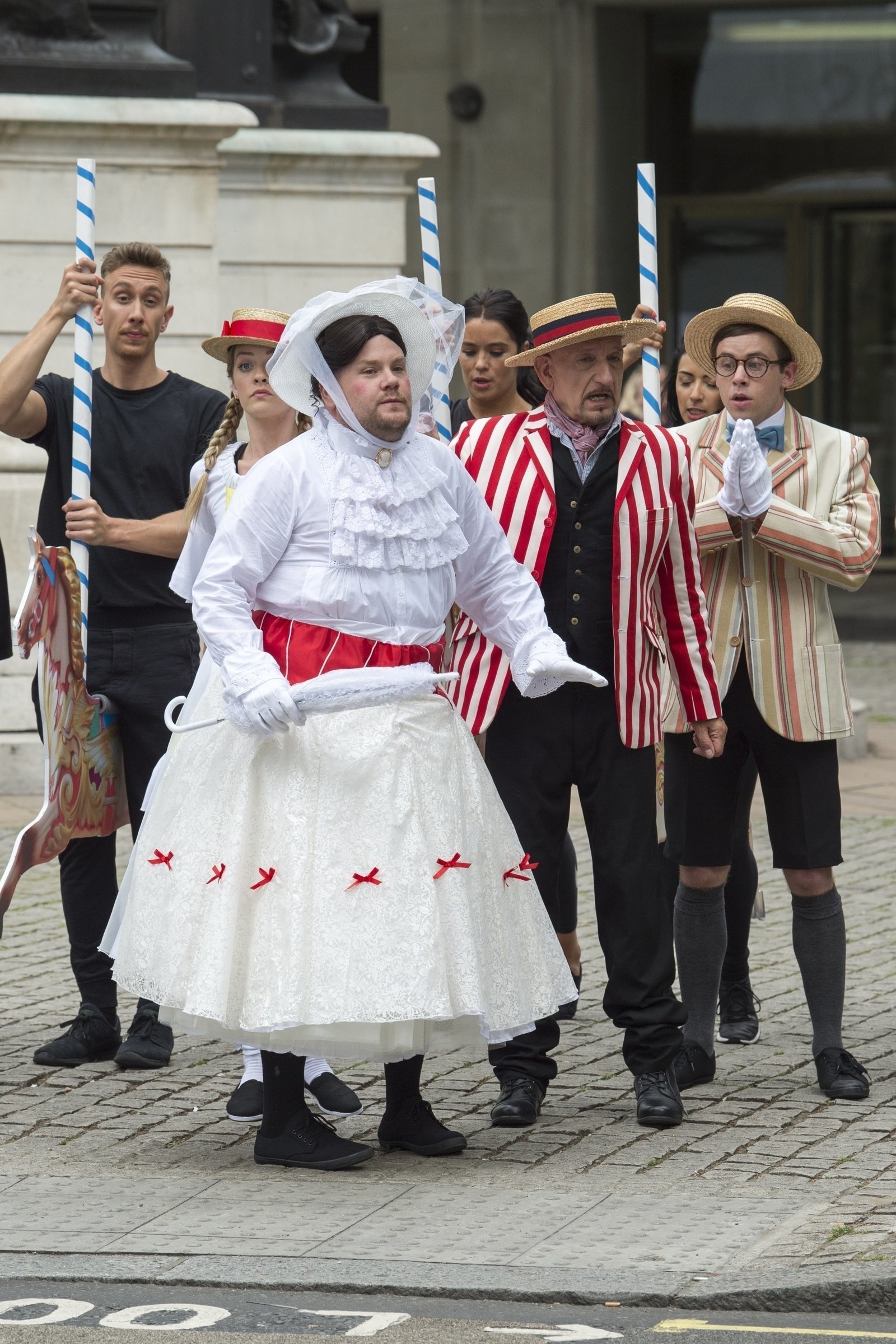 It was truly a sight that may very well haunt your dreams...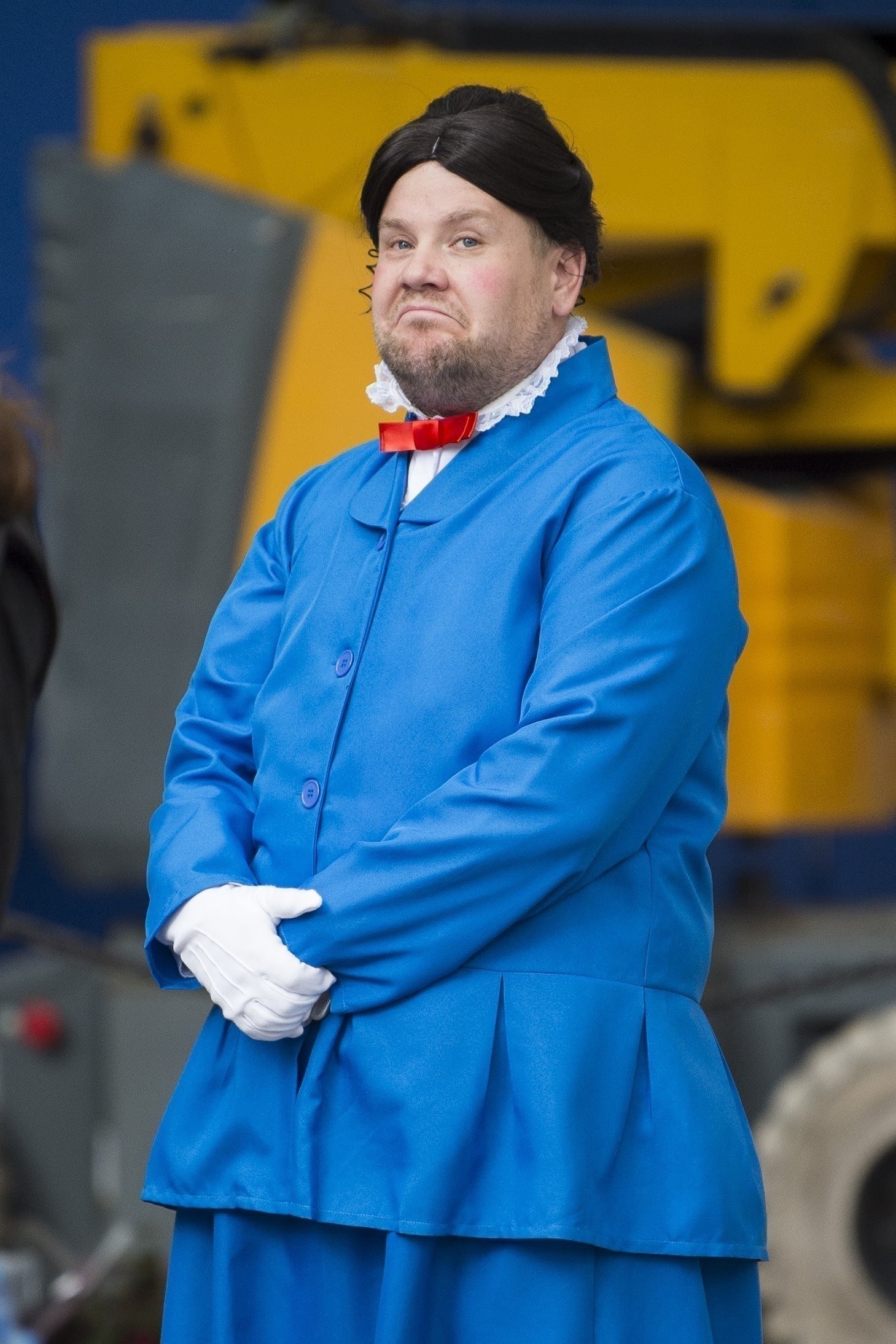 ...FOREVER.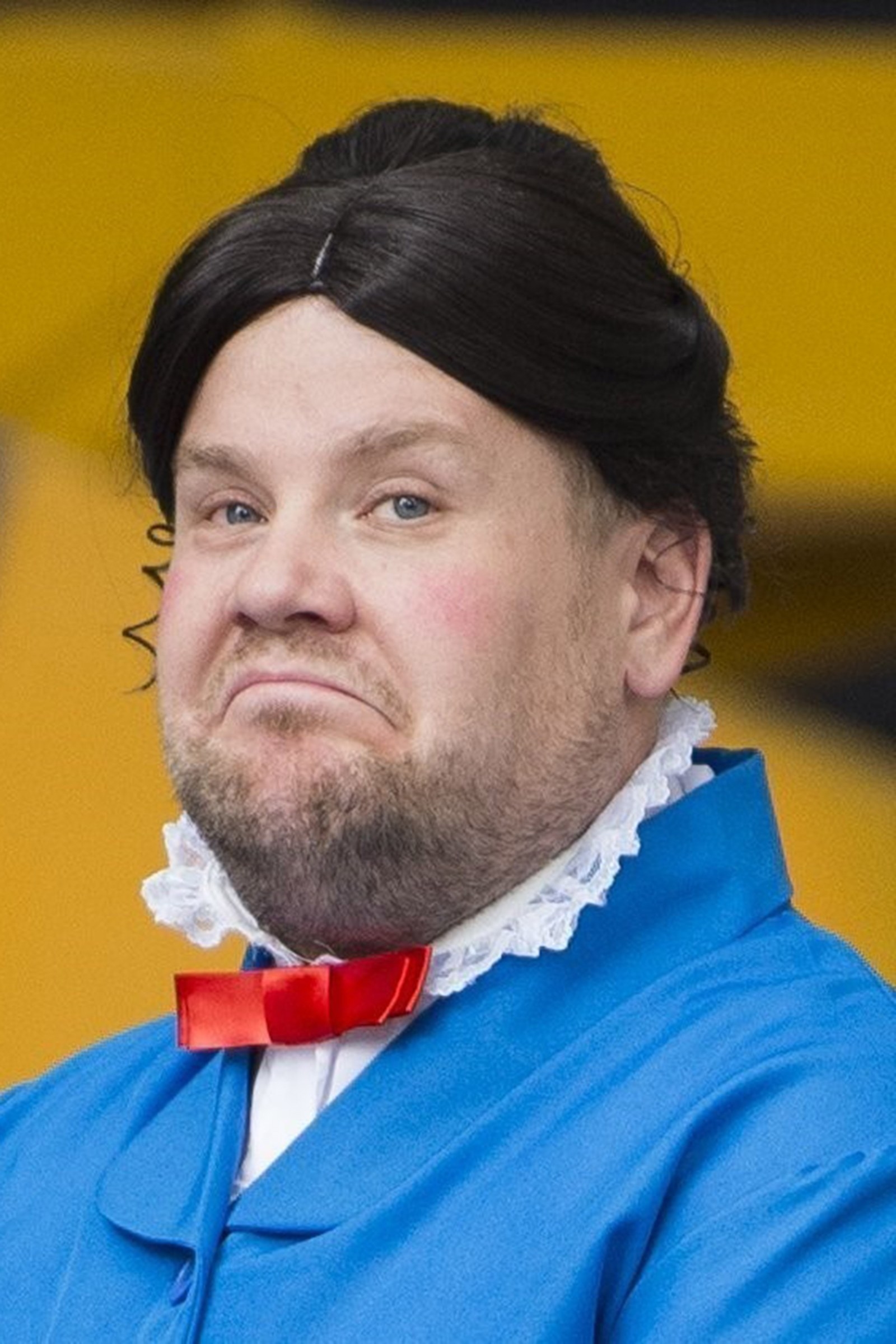 Cheerio!