1.
While there were a ton of Stern show regulars in attendance...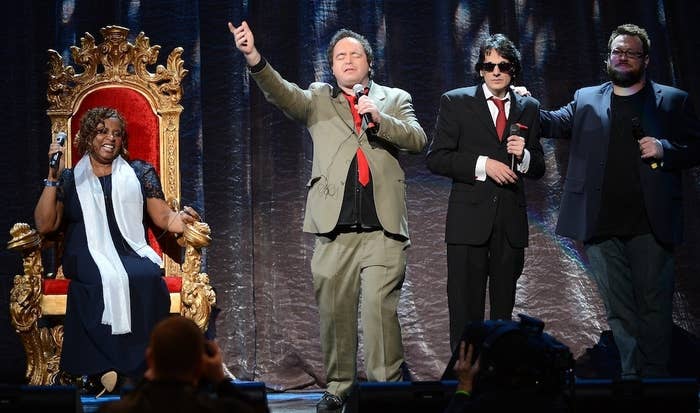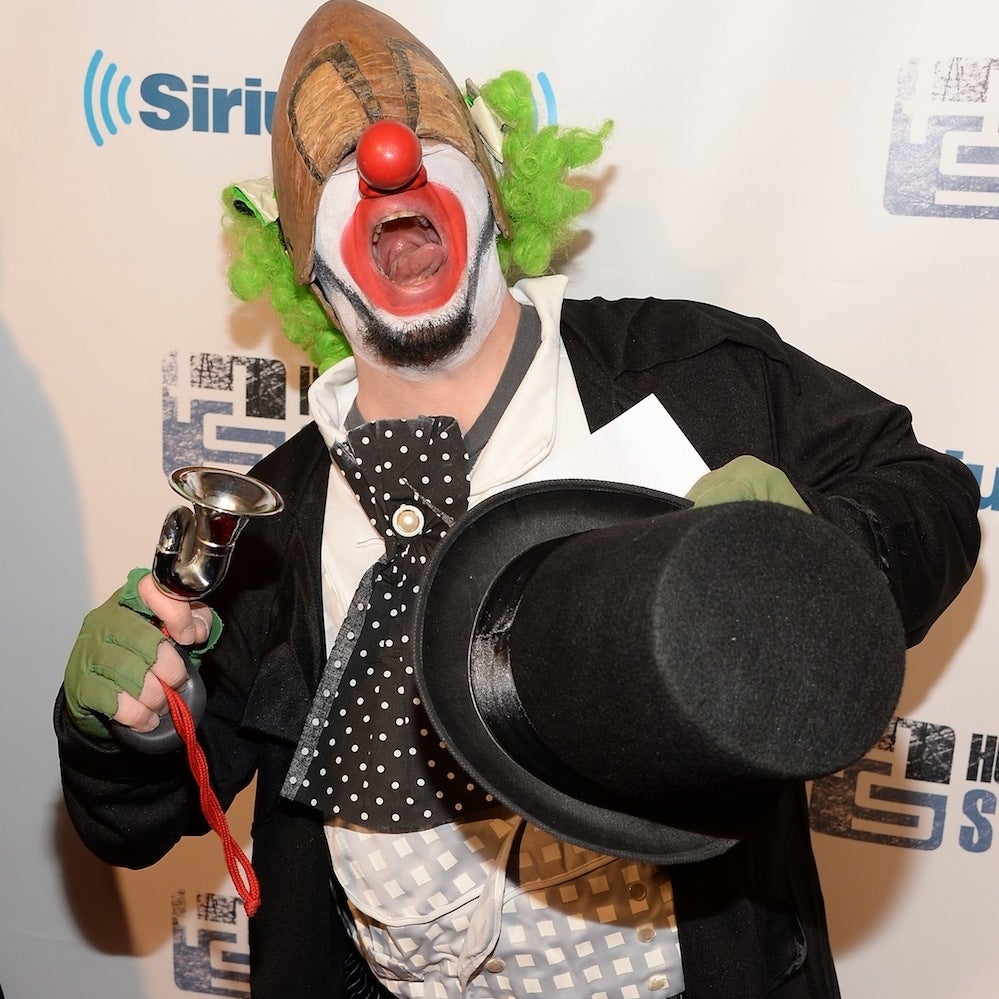 2.
It was definitely an "A-list" event.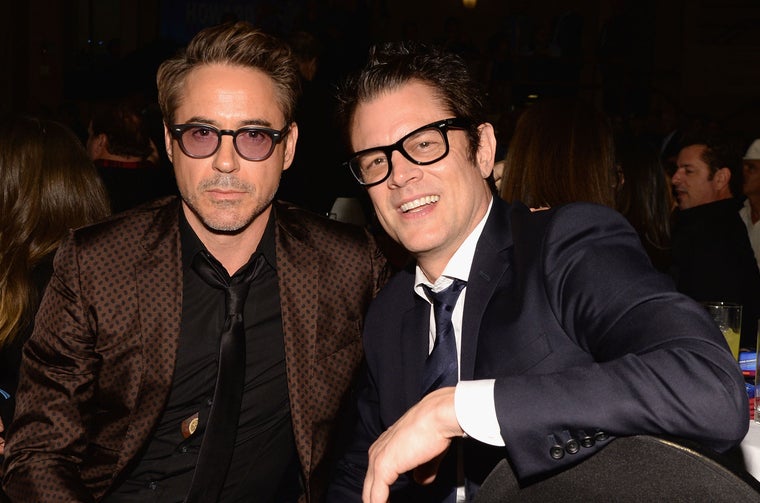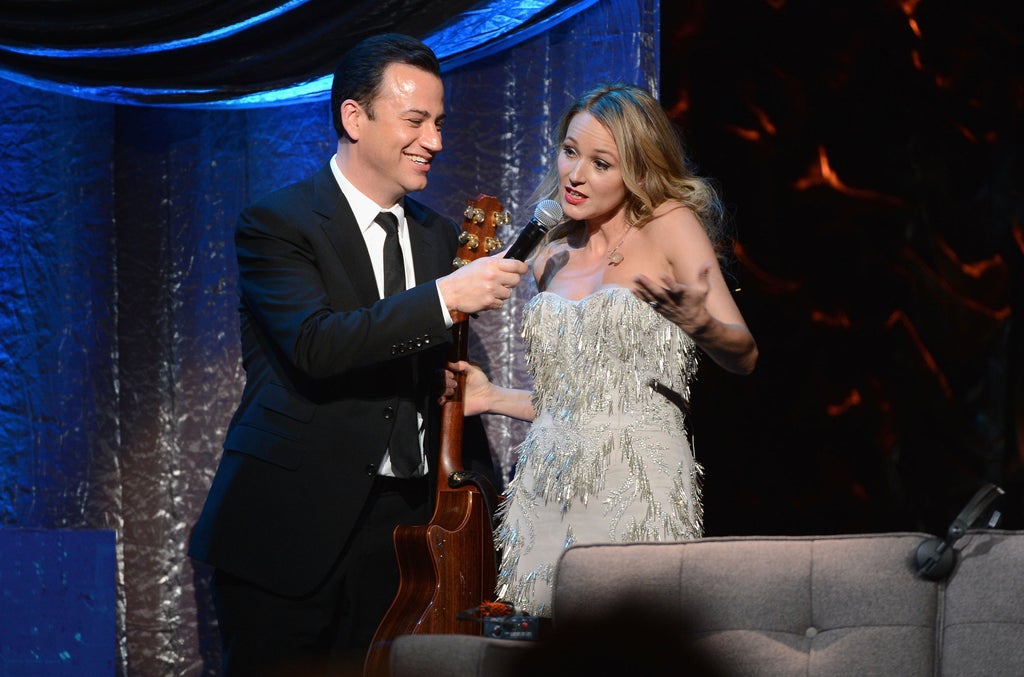 3.
The red carpet was packed with so many of Howard's friends that comedic legends were giving interviews almost on top of each other.
4.
It was kind of a madhouse...
5.
...but it didn't distract from the mood. Just ask ultimate '90s couple Donnie Wahlberg and Jenny McCarthy!
7.
The venue was like a crazy party/concert/radio show hybrid. Howard and Robin sat on one side of the stage with a couch for interviews...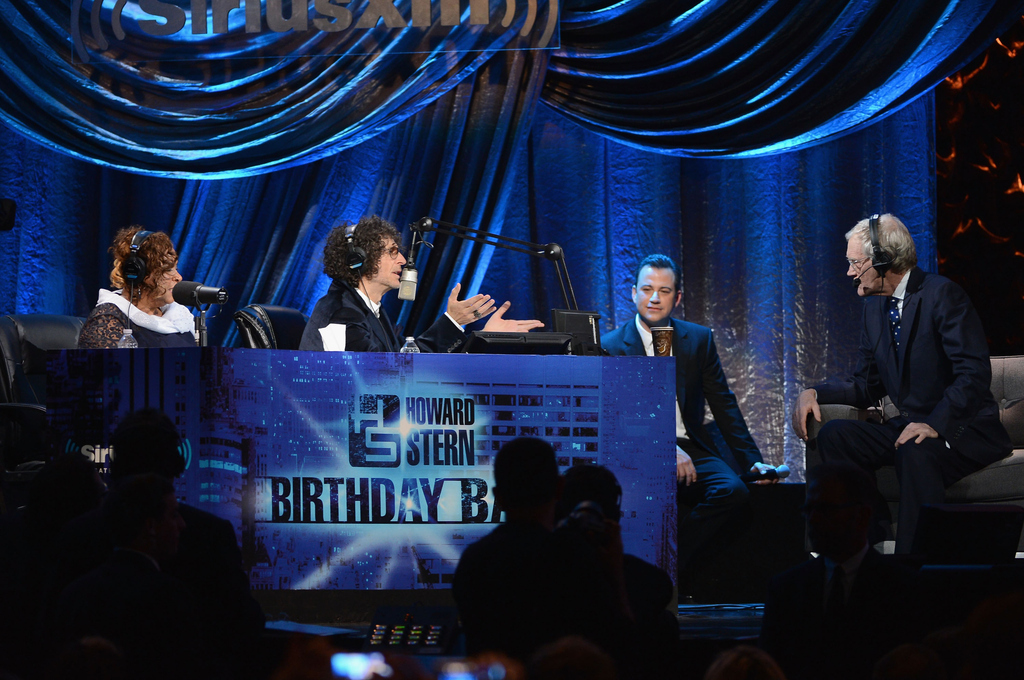 8.
And the rest of the stage was used for the many tributes and musical acts.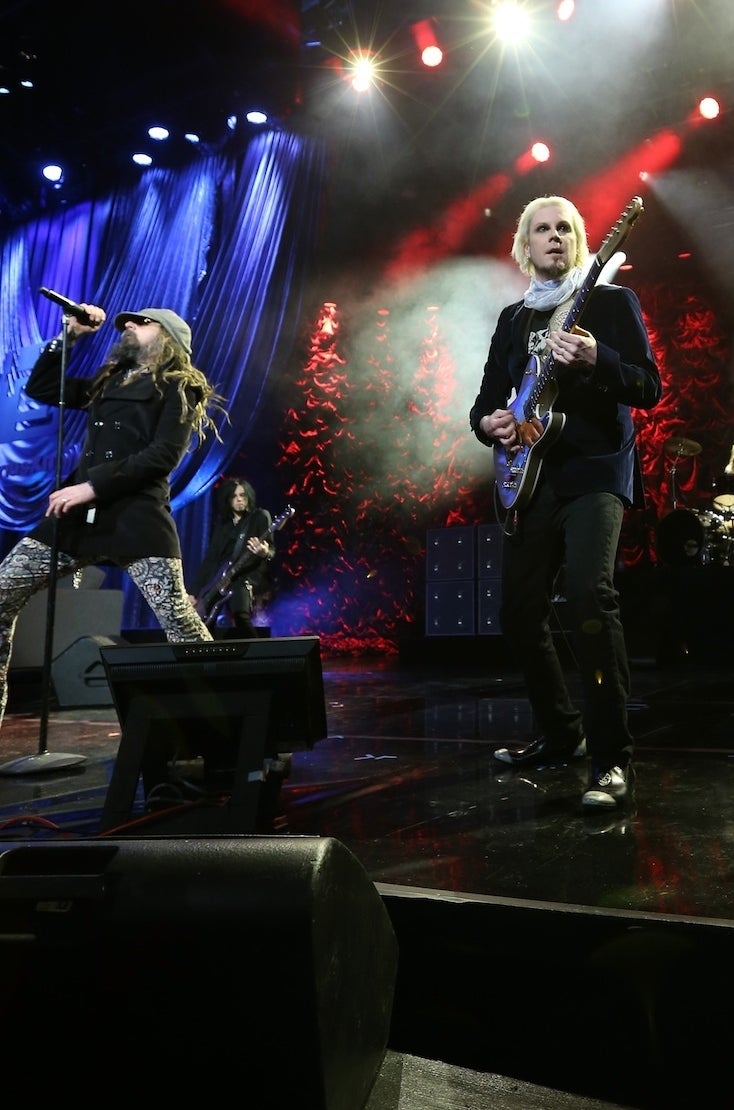 9.
The important folks were seated downstairs.
10.
Meanwhile, the Wack Pack lined both sides of the theater's balcony sections.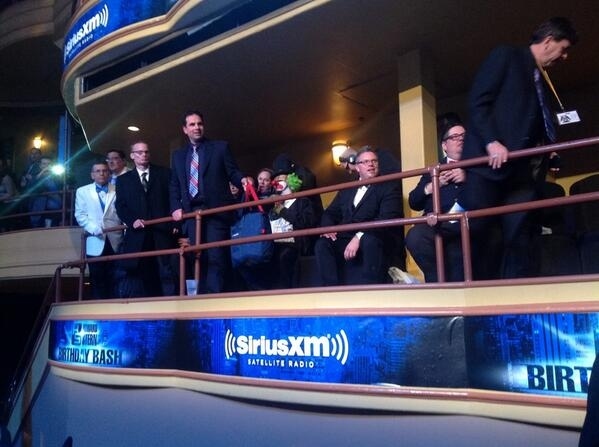 11.
Once seated, you never even had to get up: Women in hot pants and referee shirts served free beer to everyone all night long.
13.
Louis CK told a story* about Howard saving him from drowning in a pool at Boston University.
15.
Joan Rivers and Jeff Ross roasted Howard to kick off the night.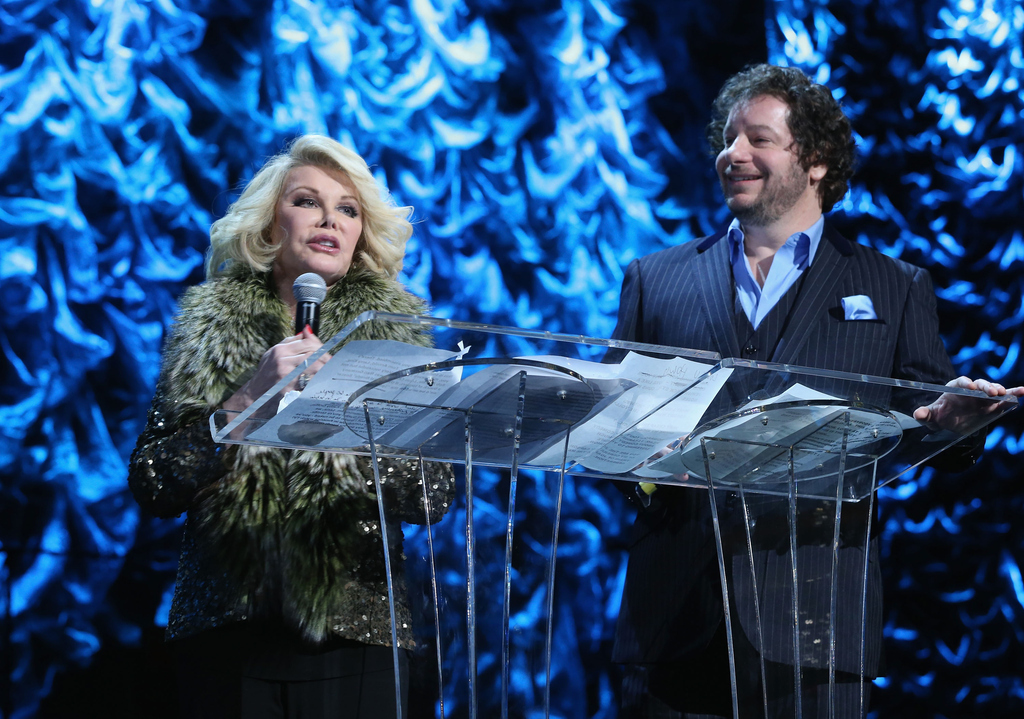 16.
Tan Mom showed up.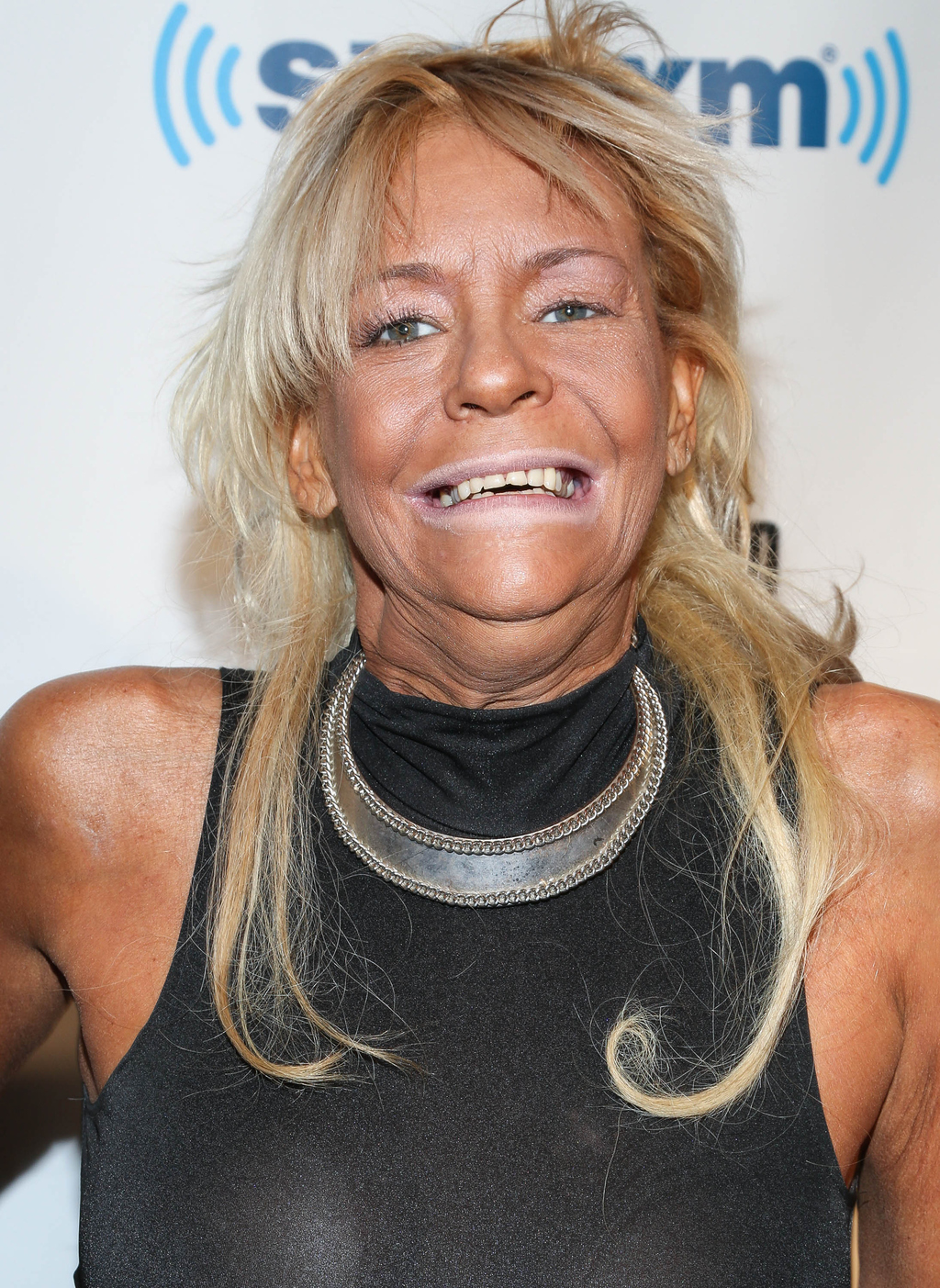 17.
She fell down on the red carpet...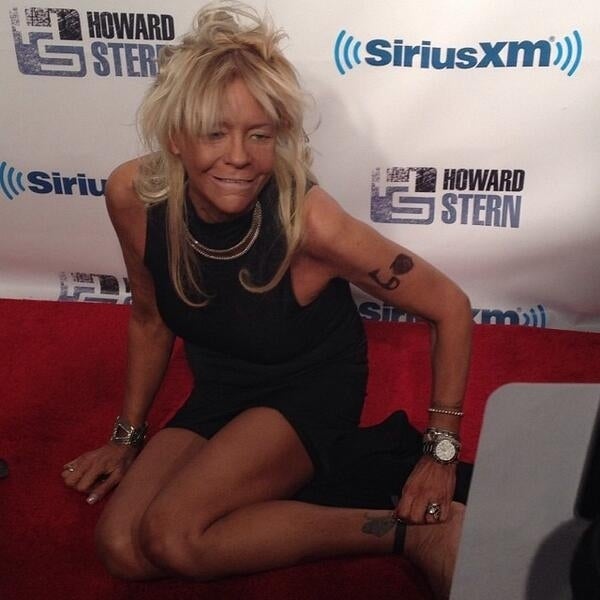 18.
...right next to Rosie O'Donnell...
19.
...made a failed attempt at singing "Happy Birthday" in up high in the balcony...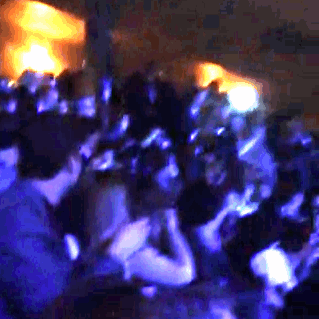 (She almost fell over too many times to count.)
20.
...and was escorted out soon after the show began.
21.
But not before Joan Rivers announced to the crowd that her daughter "is the only one who wishes her mom was Casey Anthony."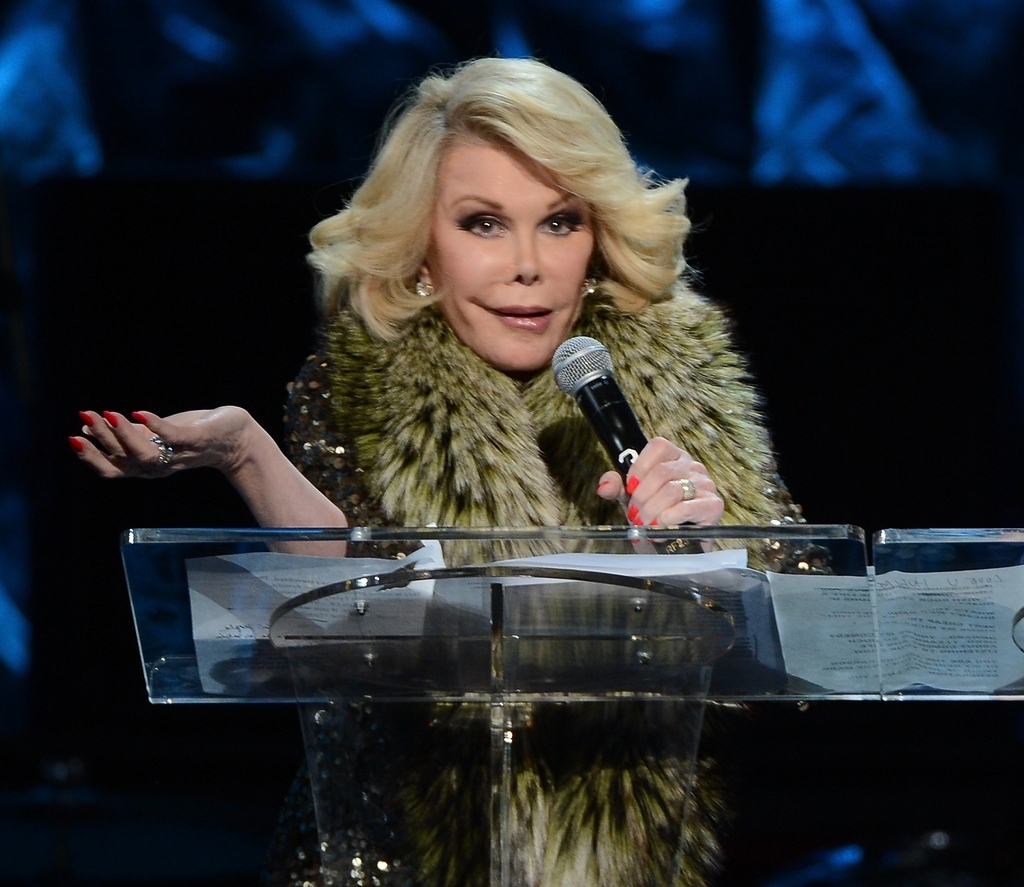 22.
Speaking of Rosie! She buried the hatchet with Howard, sang a song, and exclaimed, "Pumpkin Head loves you!"
23.
David Letterman and Howard had a rousing interview that was surely legendary (but barely audible over the loud crowd).
24.
Whoopi Goldberg talked about her "vape pen that makes me very happy"...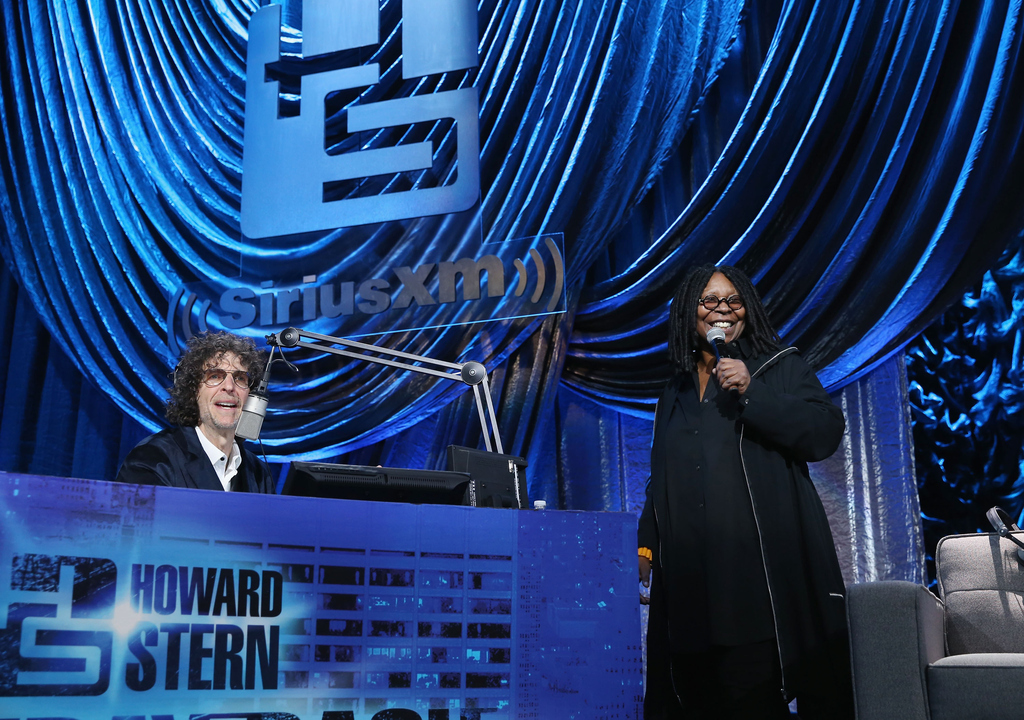 25.
...and when asked by Howard how she felt about that fact, Barbara Walters smiled and gave a thumbs up.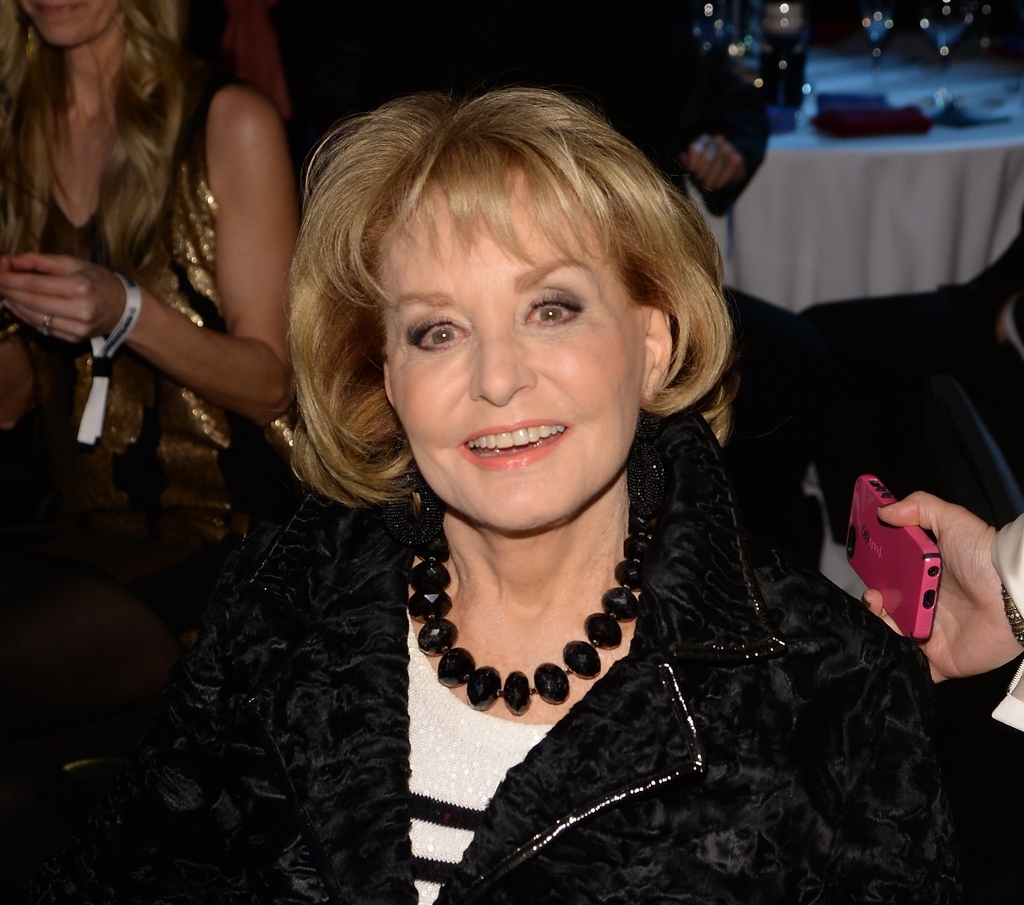 26.
Both Seth Meyers and Jimmy Fallon came out to pay tribute to Howard.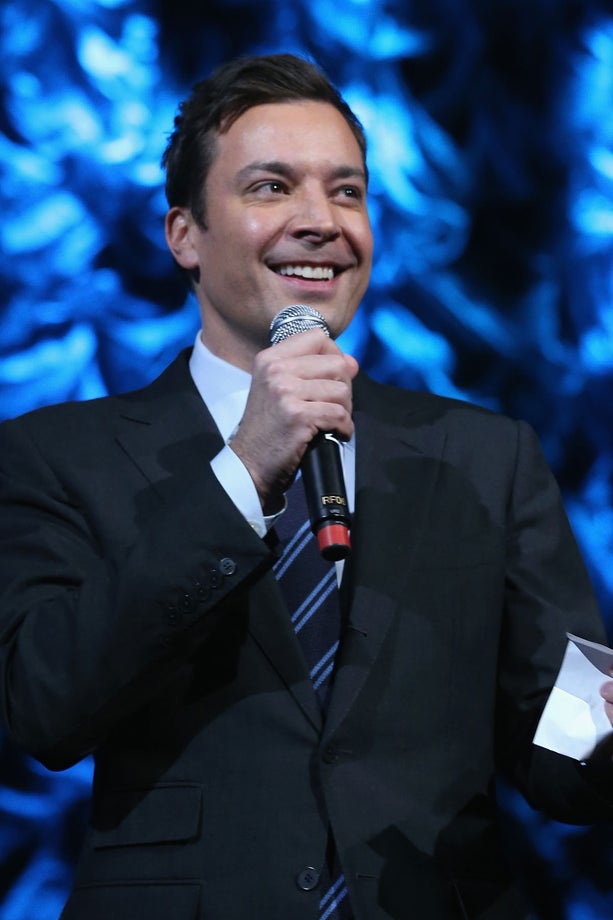 27.
Sarah Silverman and Natalie Maines sang "Stop the Clock."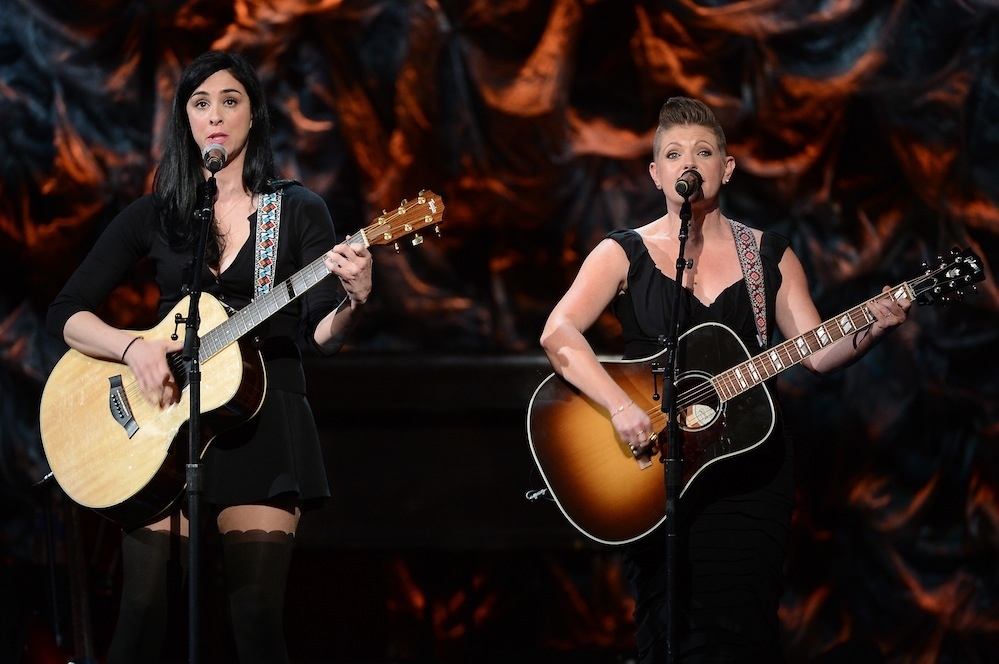 28.
Chelsea Handler and Justin Theroux talked about ...Jennifer Aniston, probably?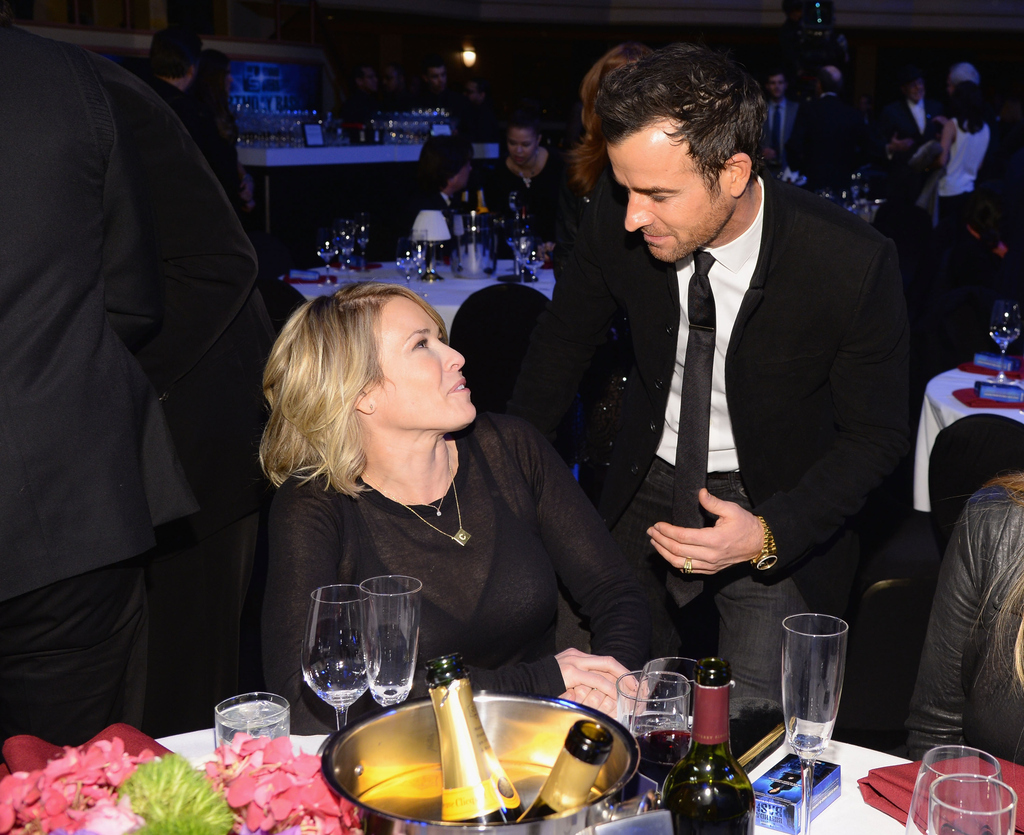 29.
Adam Levine paid tribute with a killer rendition of Prince's "Purple Rain."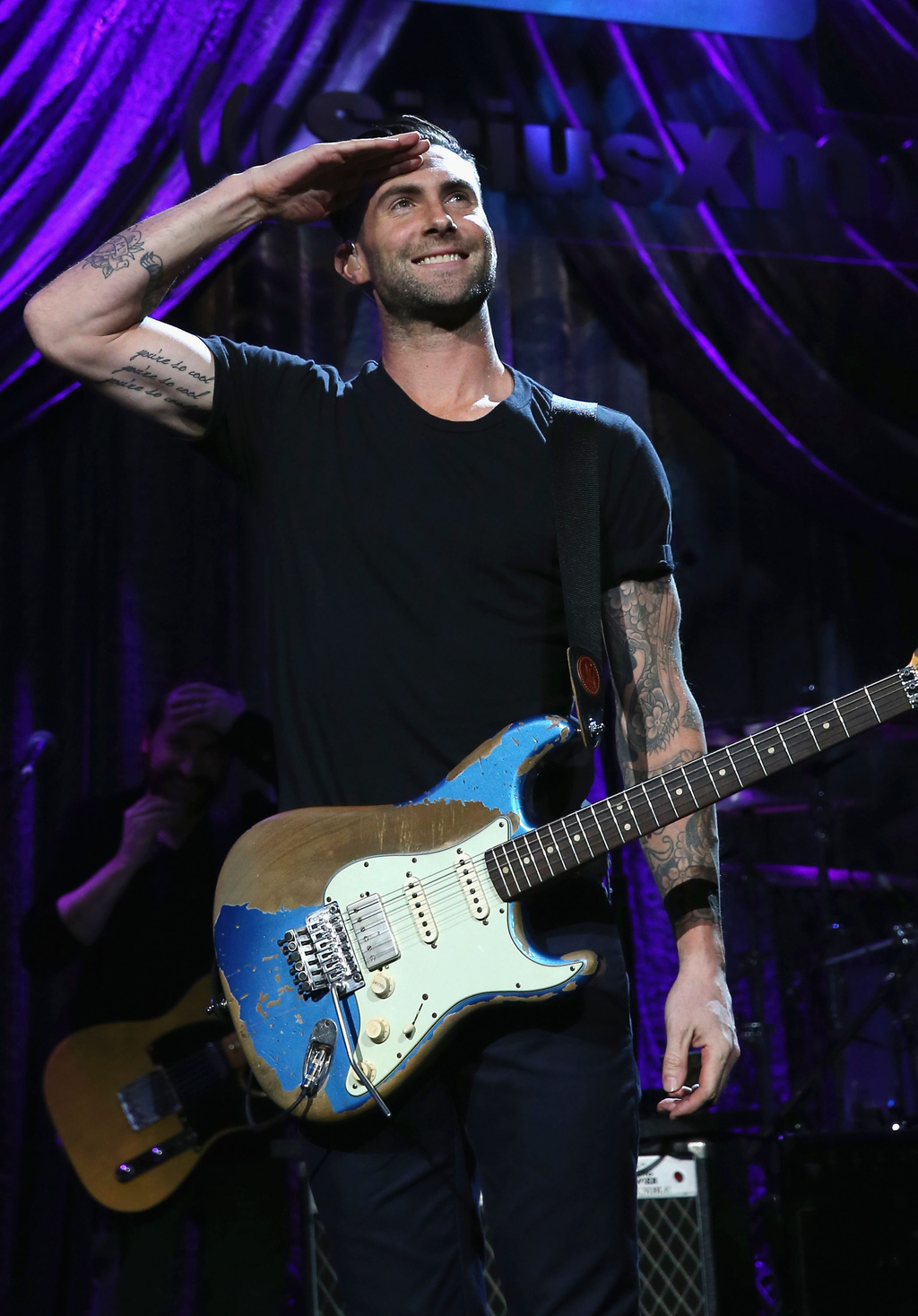 30.
and John Mayer shredded to Bob Dylan's "Like a Rolling Stone."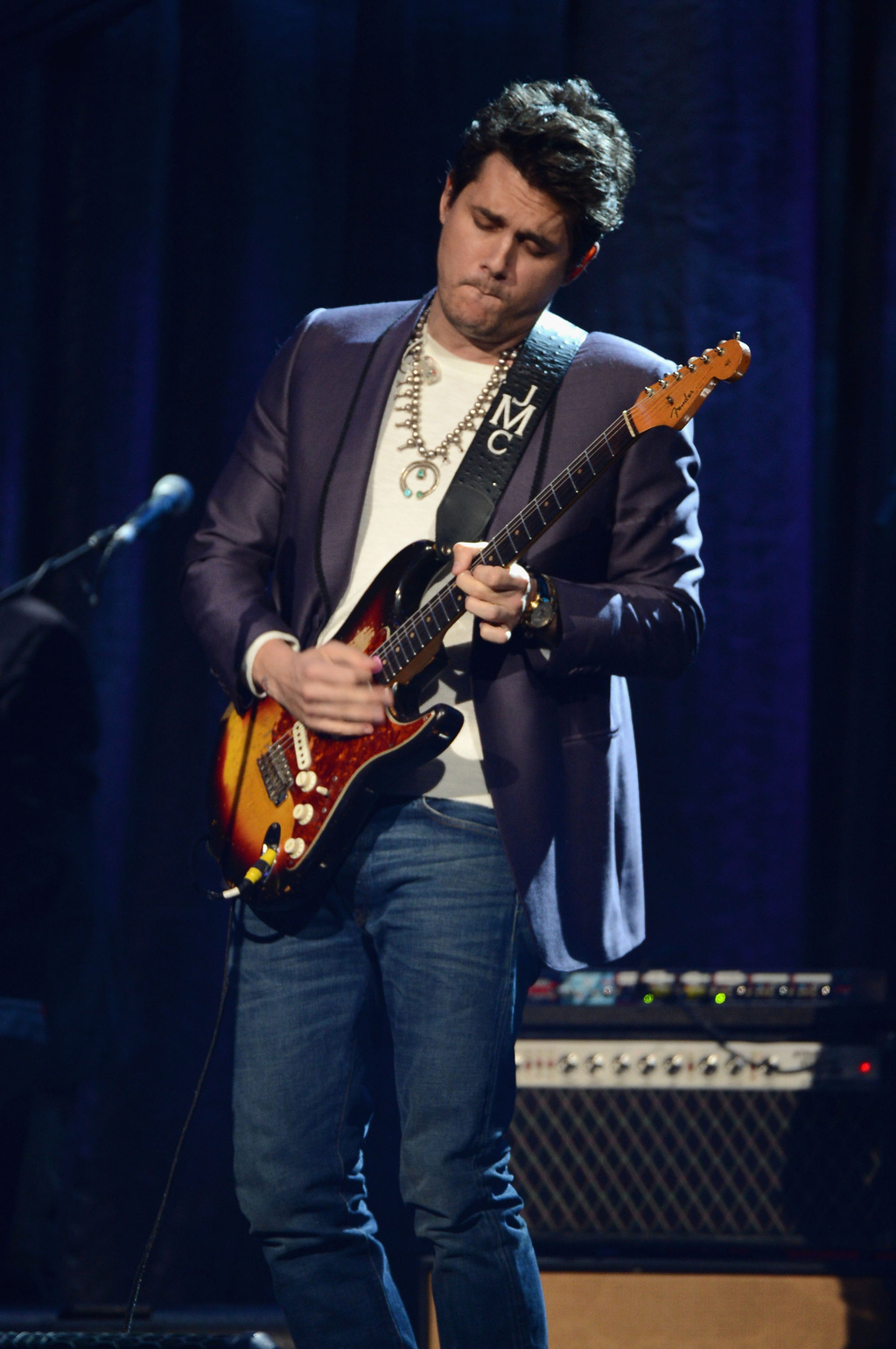 31.
And during John Mayer's set, Robert Downey Jr. took a photo with Johnny Knoxville and Tracy Morgan.
32.
Lena Dunham was there too.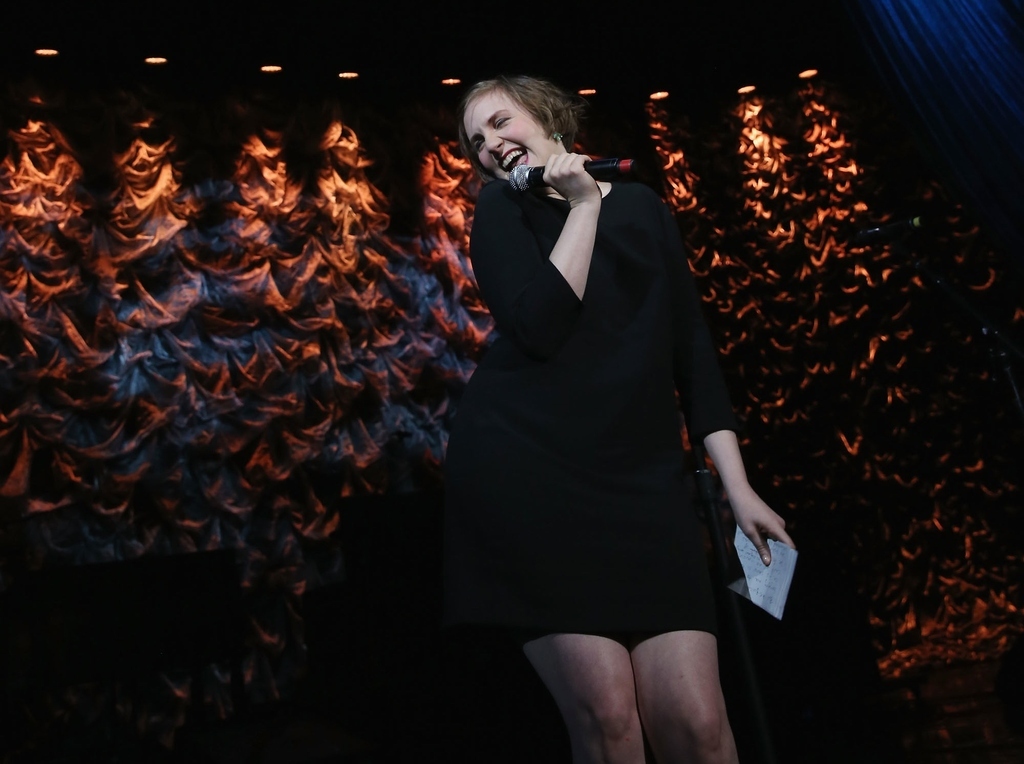 33.
She fanned out over Robert Downey Jr.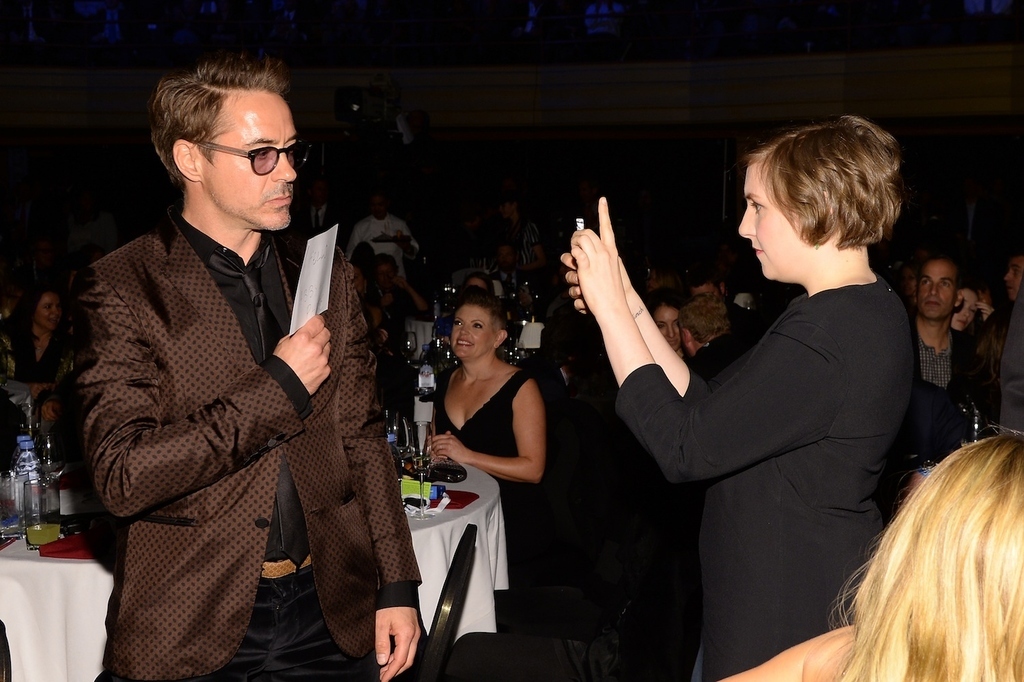 (As any right-minded human would, obviously.)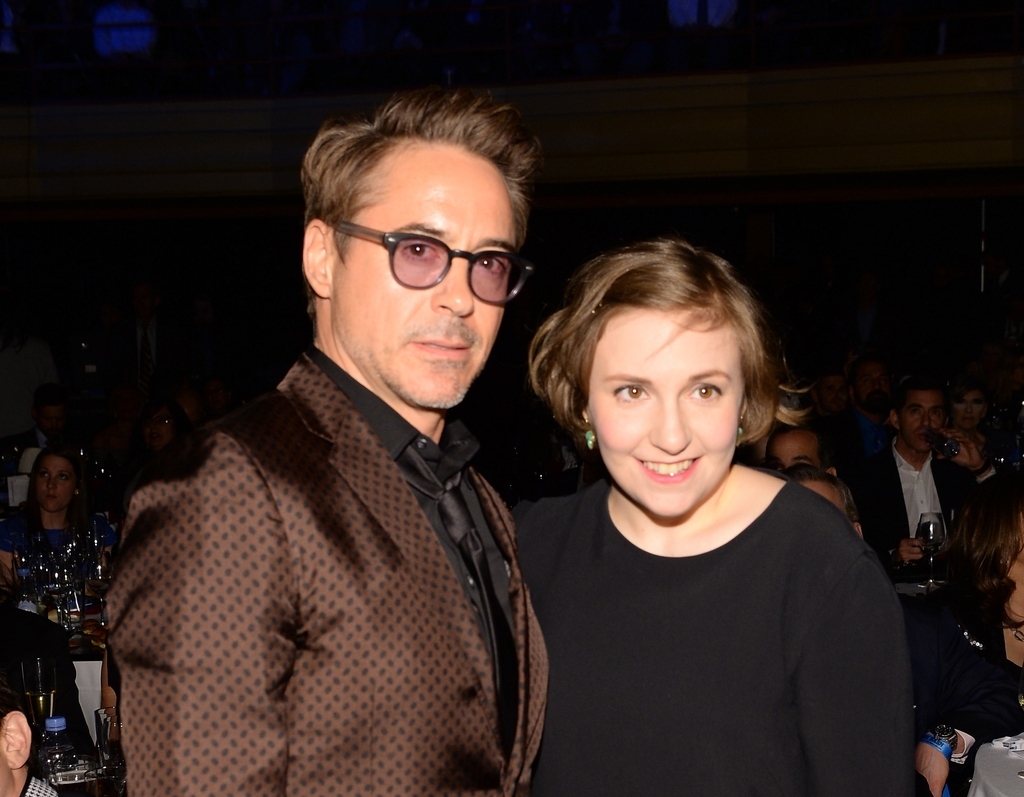 34.
And sat next to Jemima Kirke — so it was basically Girls IRL.
35.
Steven Tyler and Heidi Klum did this.
36.
Beth Stern led the crowd in singing "Happy Birthday" to Howard.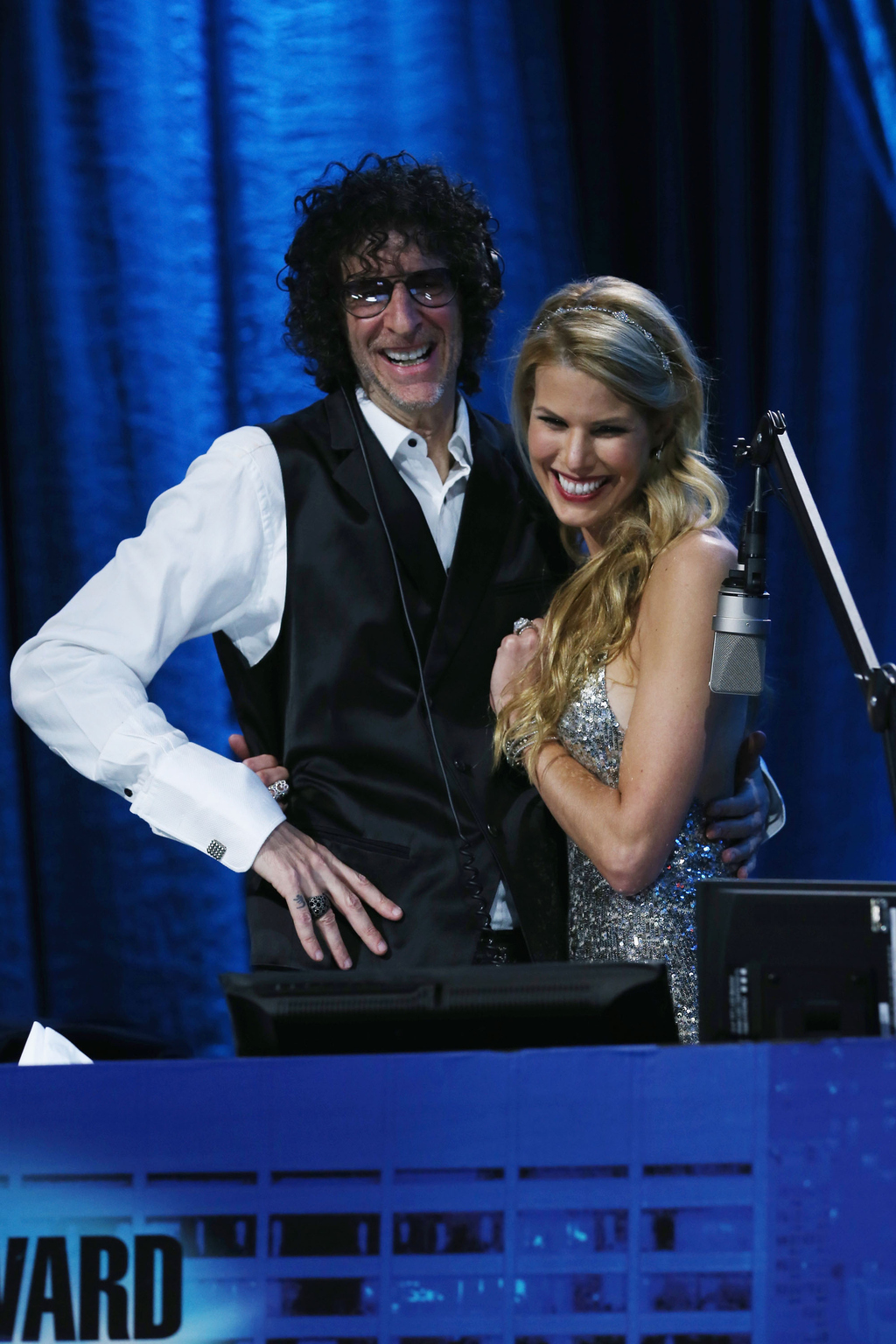 37.
Speaking of Beth: She had three outfit changes throughout the night.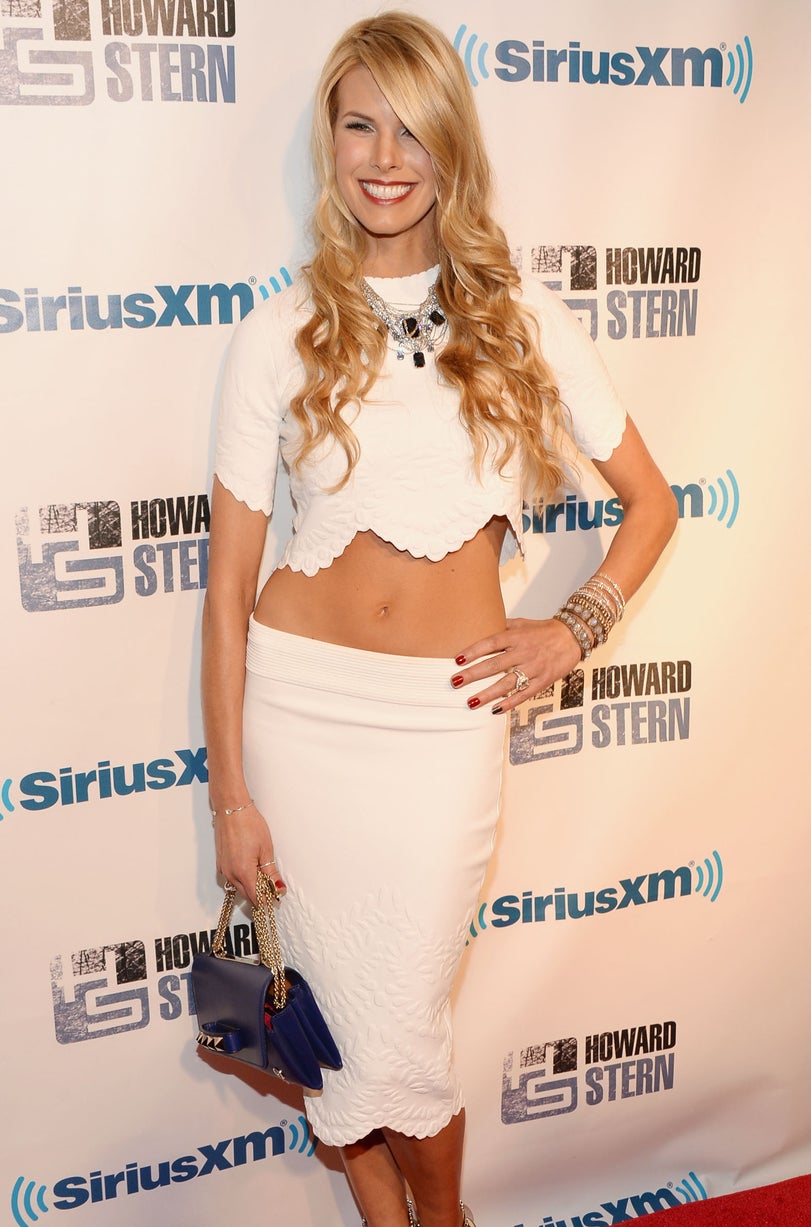 At least. There could have been more!
38.
Dave Grohl played both "Everlong" AND "My Hero."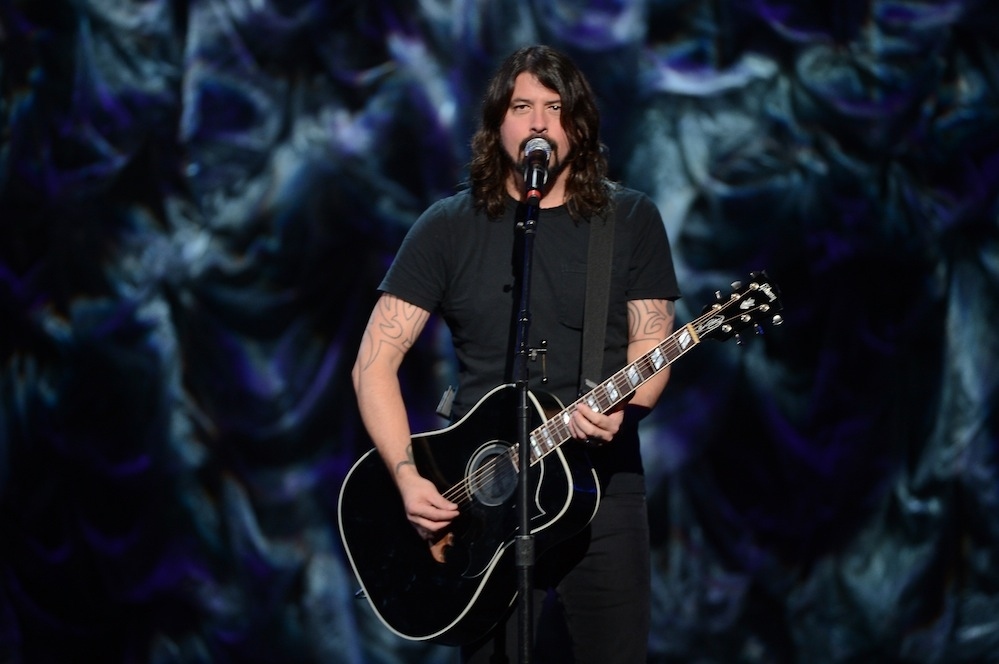 39.
Zach Braff took a selfie with Slash.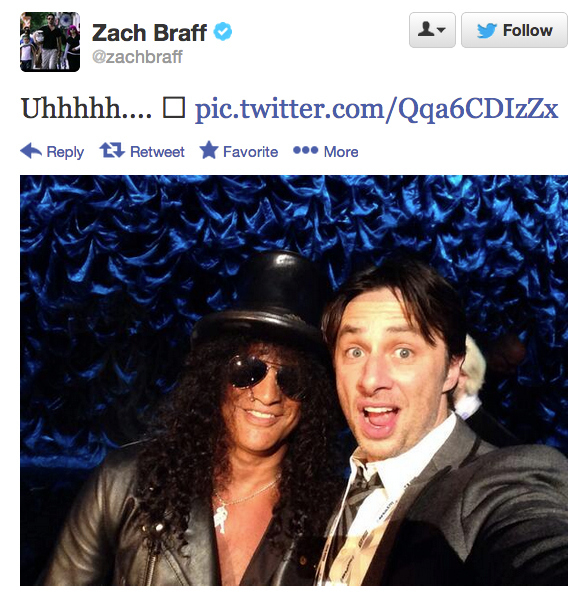 40.
Lisa Lampanelli debuted a new 'do.
41.
The guys from The League were there.
42.
Sarah Silverman and Sandra Bernhard took a photo together.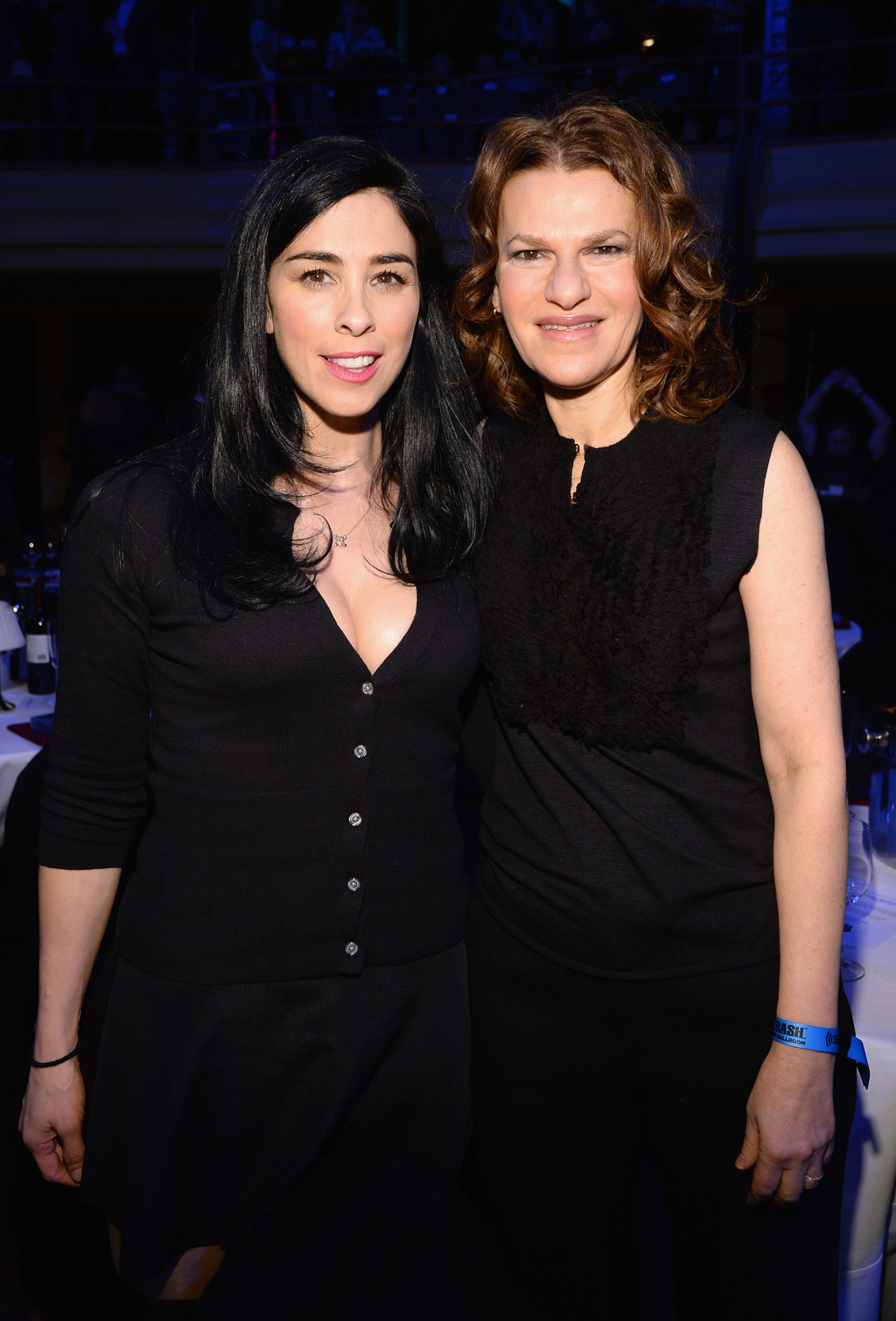 43.
Chris Christie took a minute away from his gubernatorial duties to introduce a treasure from his home state of New Jersey...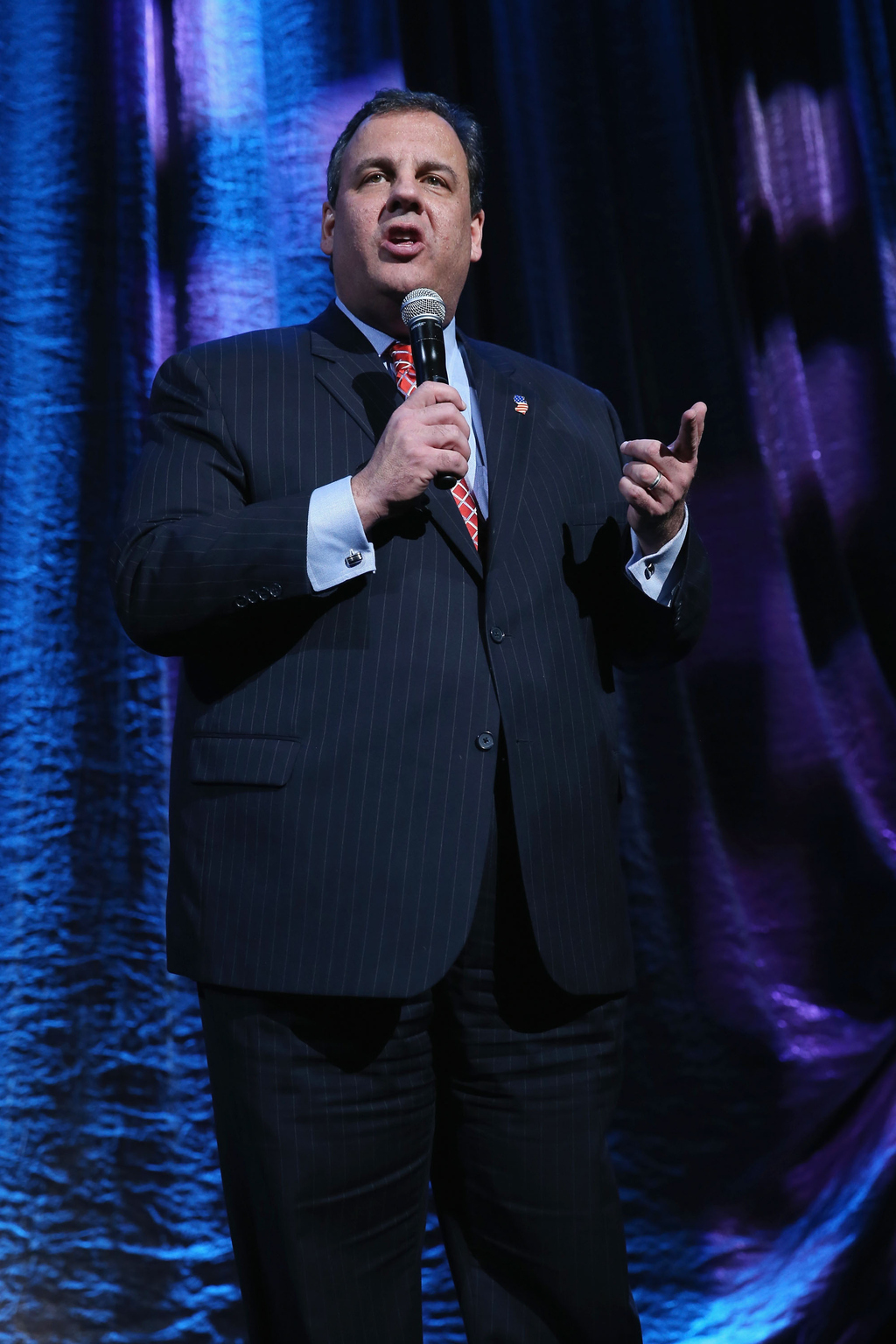 44.
Bon. Fucking. Jovi.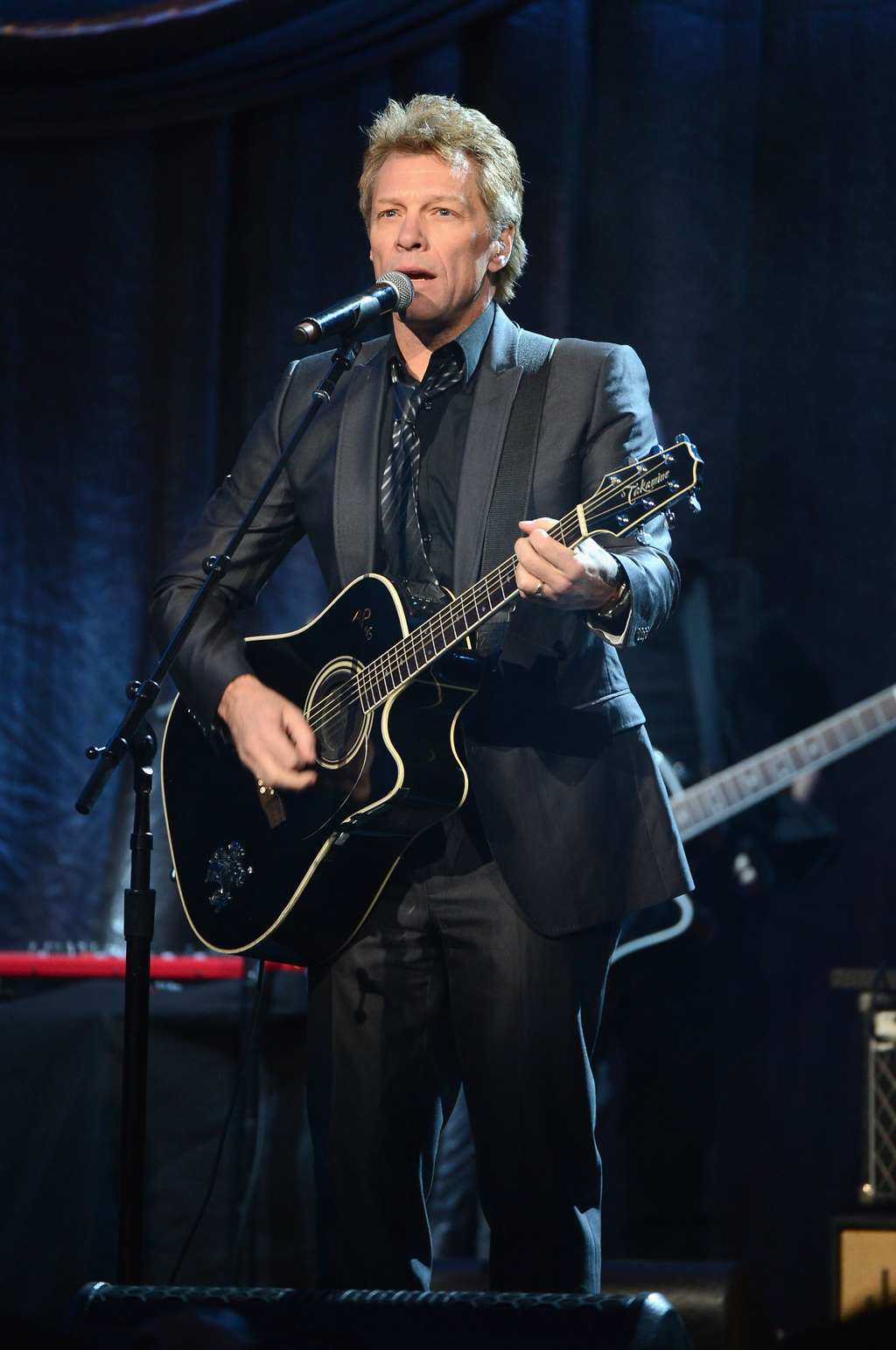 45.
Maria Menounos interviewed Howard.
46.
Whitney Cummings and Katie Couric rocked the hell out when Train played "Drive By."
47.
Fred Armisen sang poorly to Howard.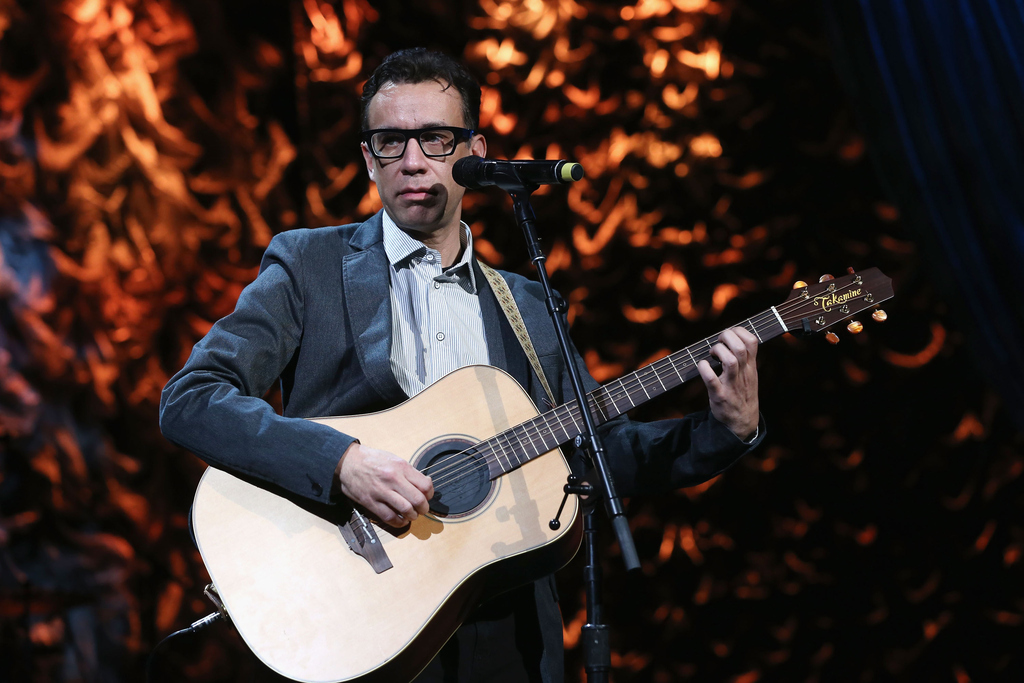 48.
Jewel sang "Silver Nickels & Golden Dimes" after calling out the loud and shouty crowd.
49.
Ryan Phillipe gave Robin a special dance.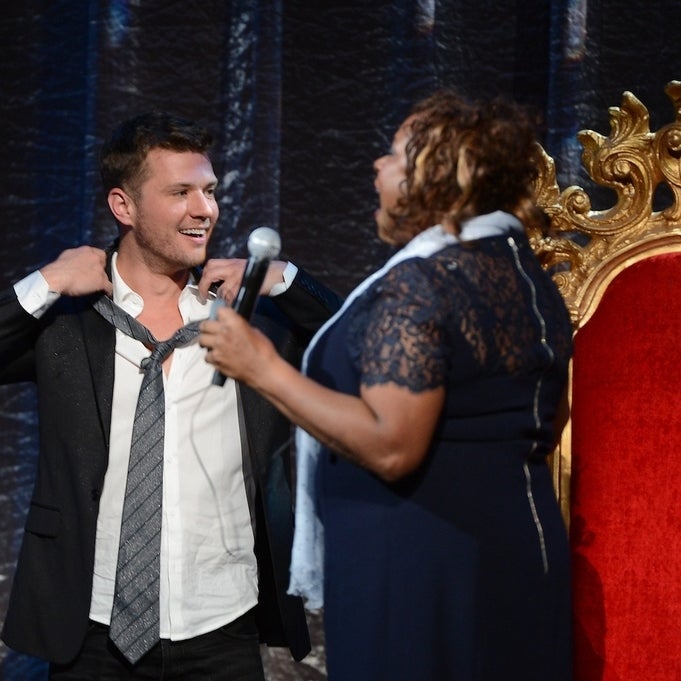 50.
It was hot.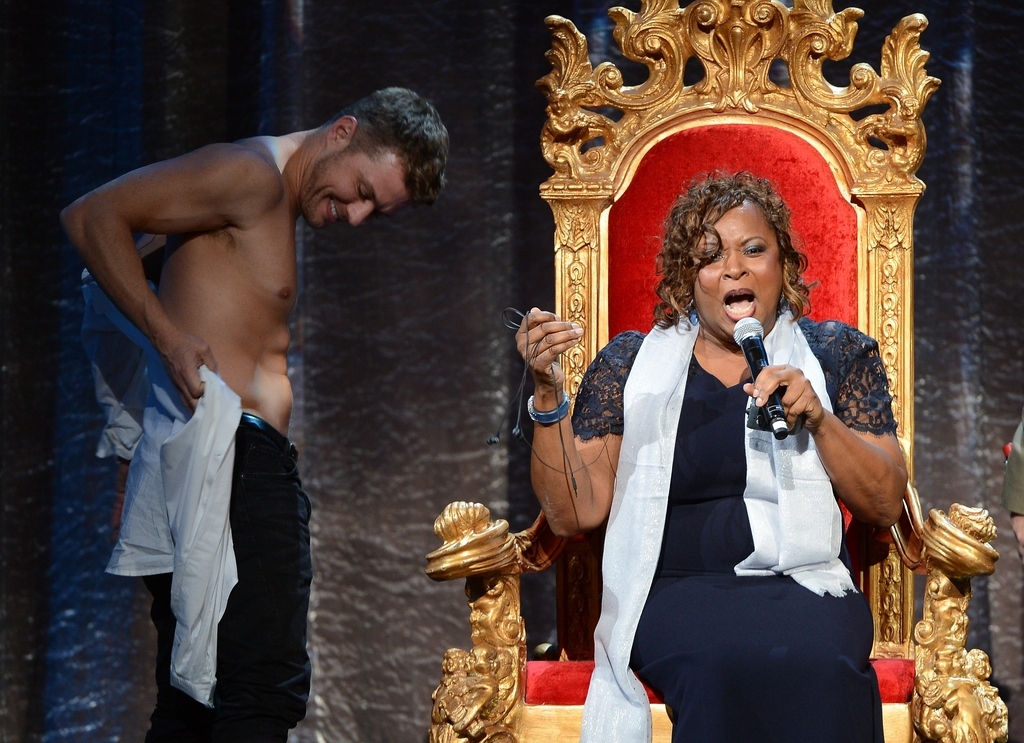 51.
Steven Tyler and Slash performed "Dream On."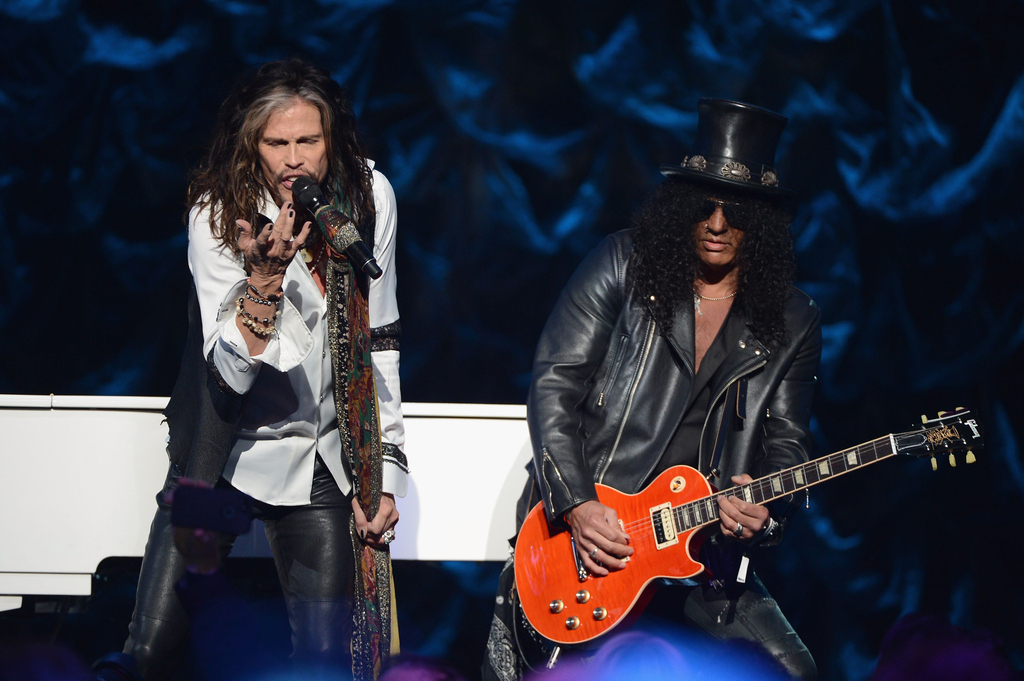 52.
And later Dave Grohl joined forces for "Walk This Way" and Robin Quivers rocked the fuck out.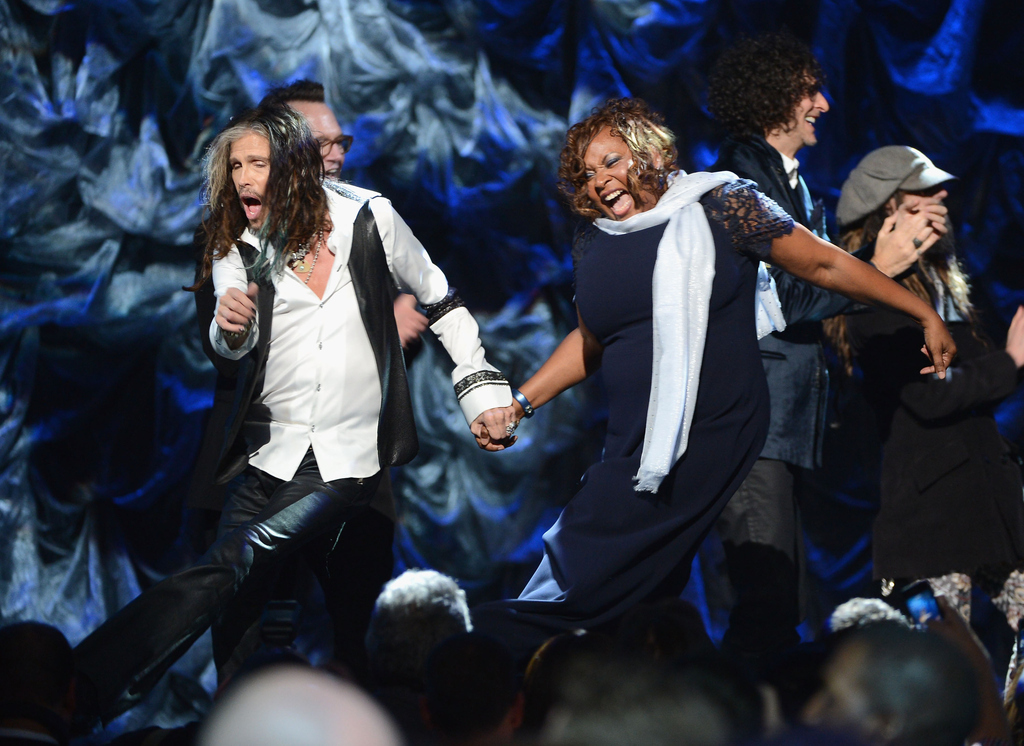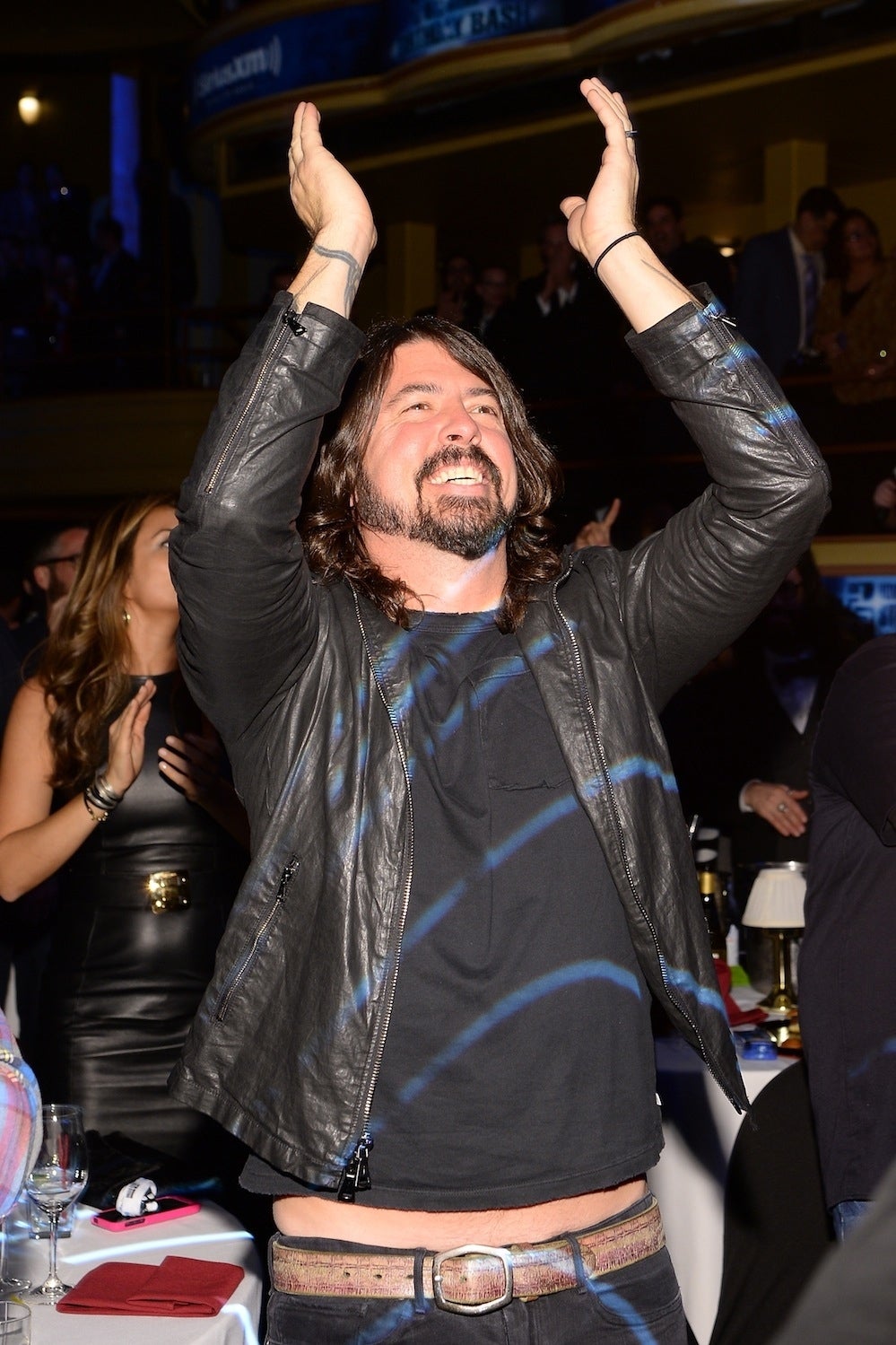 54.
...an endless supply of hugs...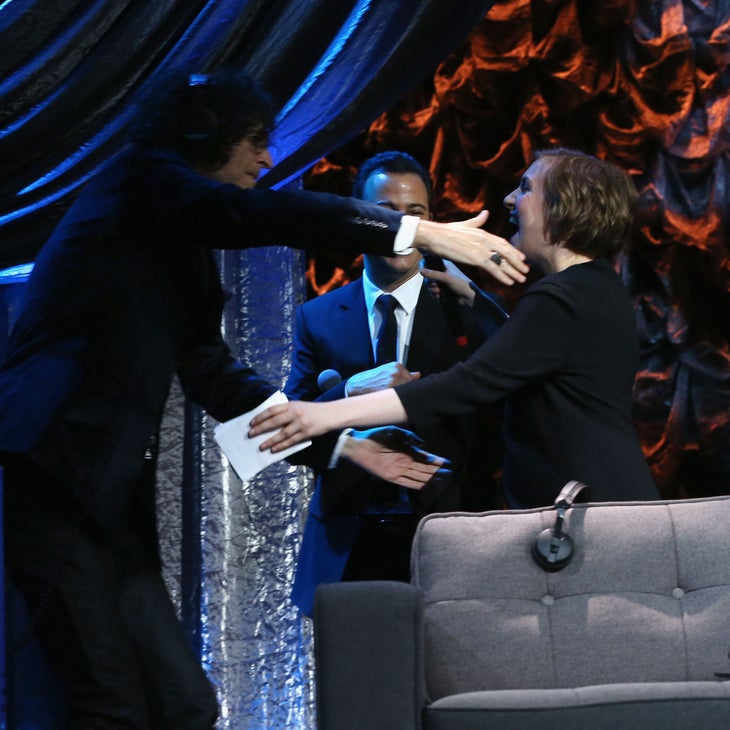 55.
...and shots aplenty.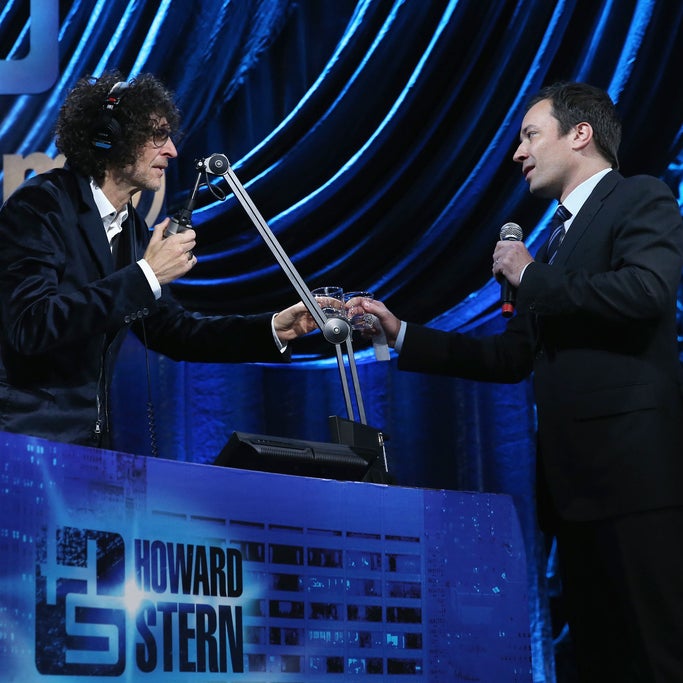 A+ party. Happy birthday, Howard Stern!