Today, Beyond Meat is launching a line of brand-new chicken tenders.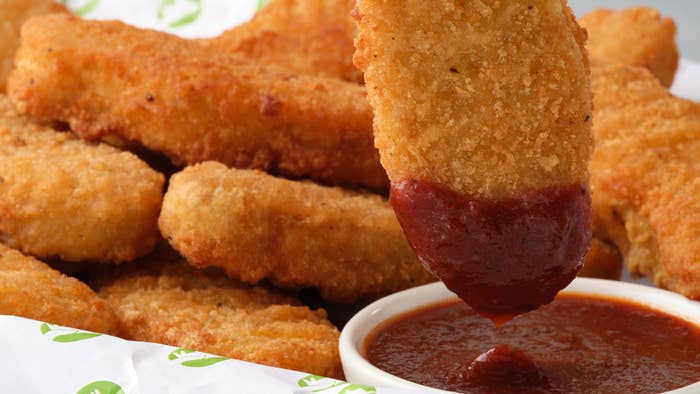 To celebrate the new release, Beyond Meat sent me an early taste of their new offering.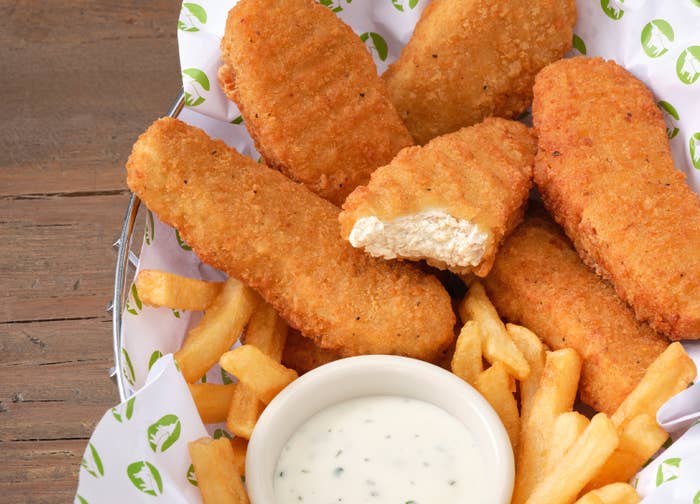 Before I begin, I should note that I'm generally a fan of Beyond Meat's plant-based foods.
However, I'm not so biased that I won't know when something's...off. So, I promise to give you an honest review!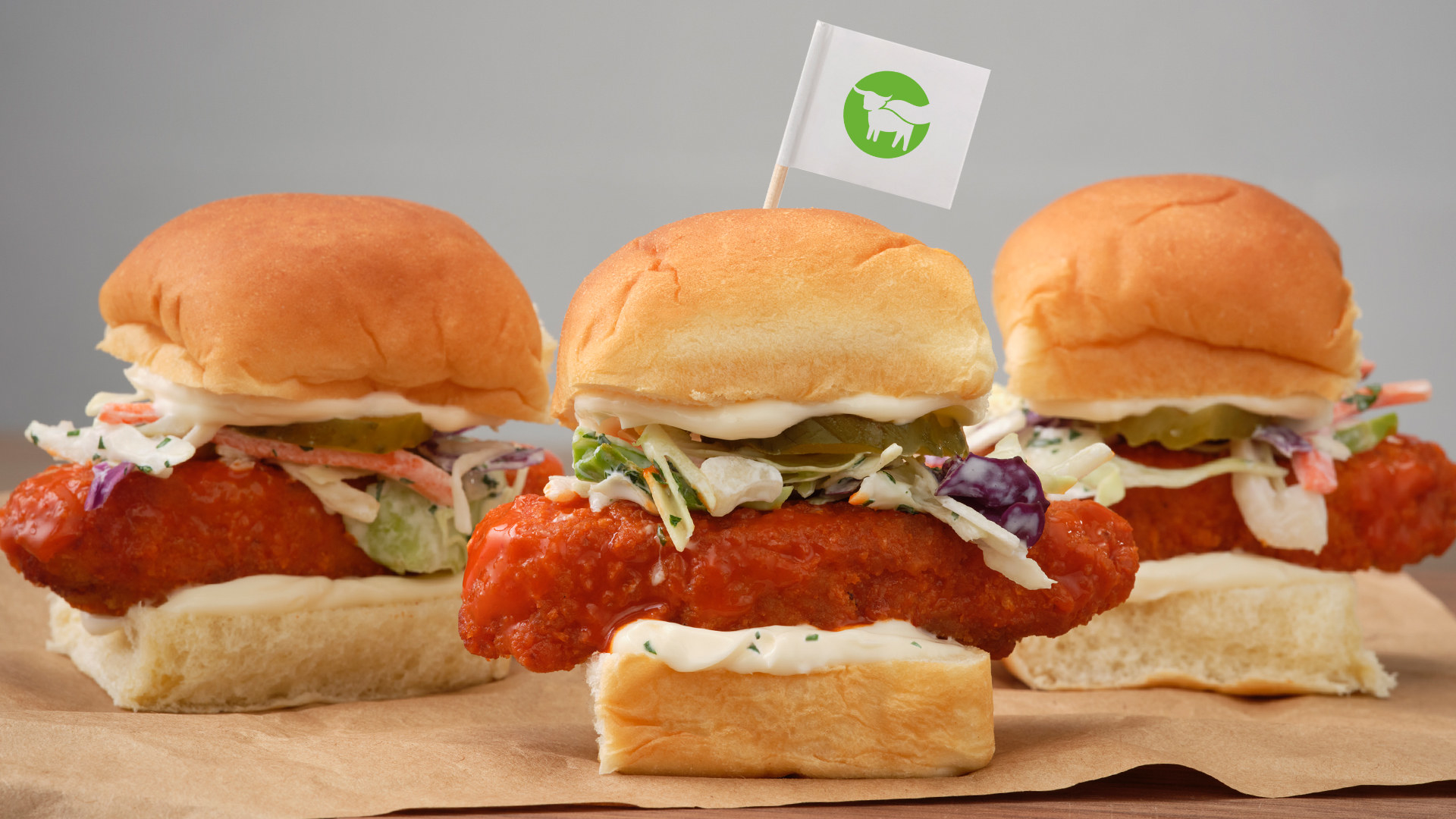 So, now that you have some background, let's get into the taste test.
I feel like the first thing I should note is that the food was delivered in a Beyond Meat truck.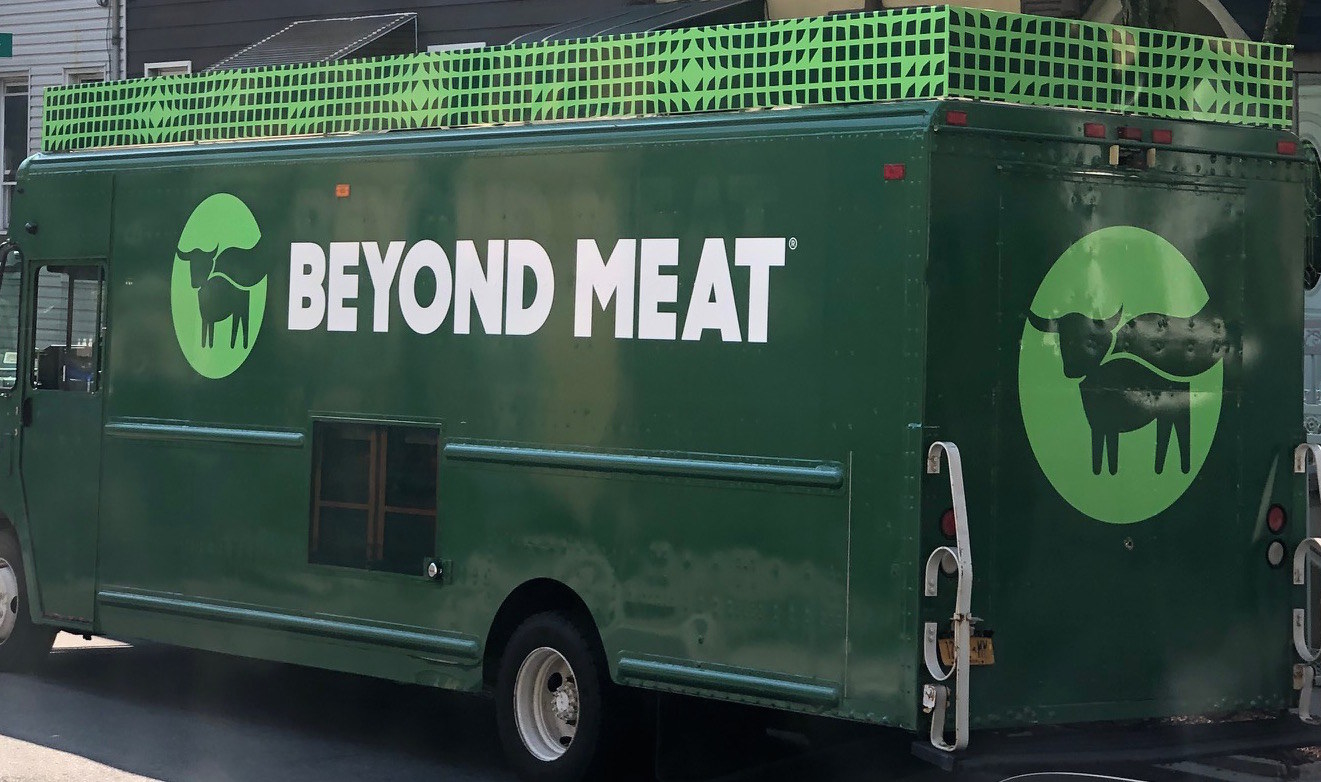 I wasn't sure what I'd be trying out exactly — or if I'd be making the chicken tenders on my own — but what arrived were two sandwiches: one was a "chicken and waffles" type situation, and the other was a spicy Buffalo slider.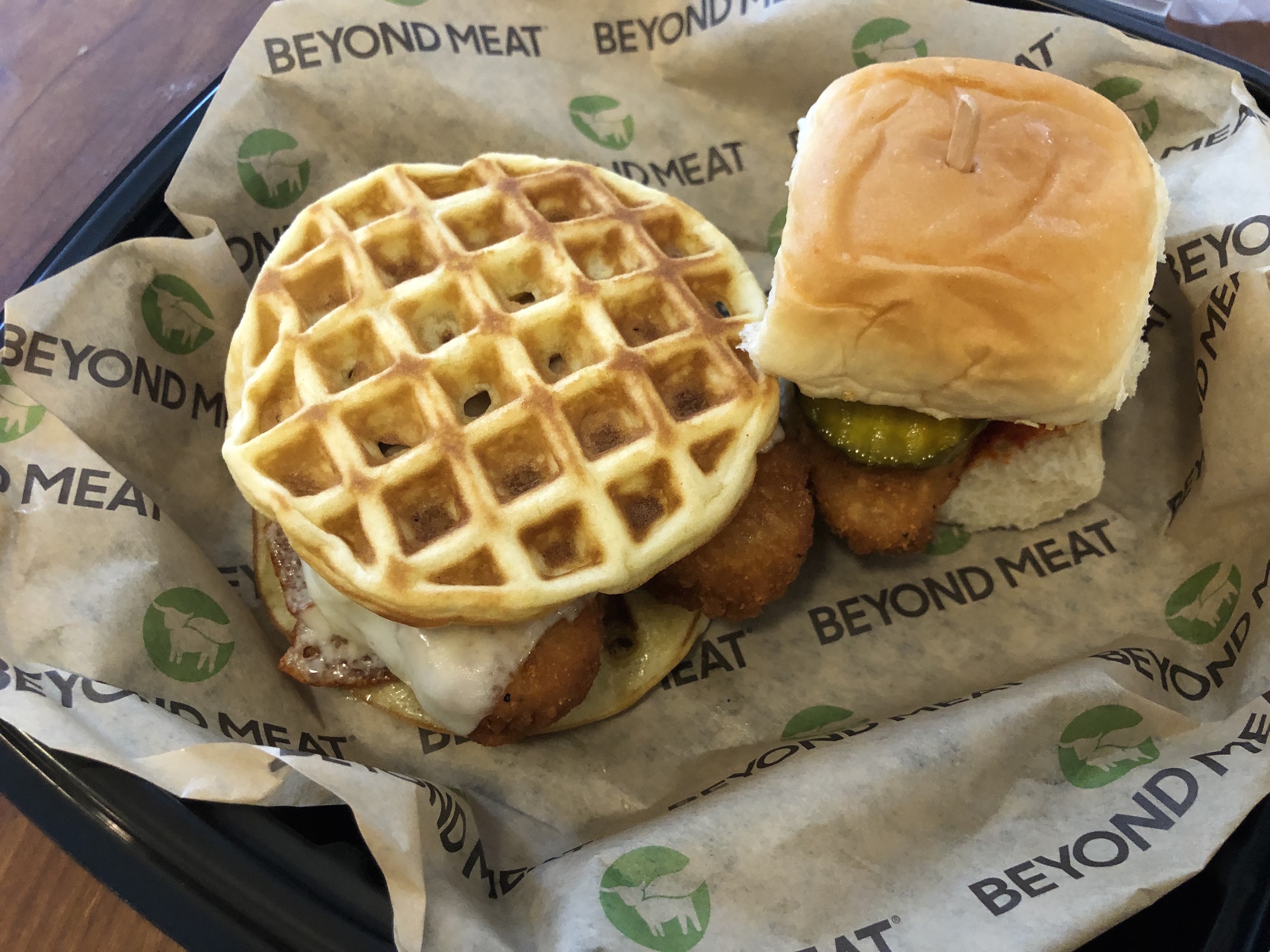 However, because I wanted to experience the taste of the actual nugget, I nixed the waffles and bread to focus on the nugget itself.
Now that I'd separated a nugget away from the rest of the layers, it was time to dive in. And, drumroll please...I absolutely loved it!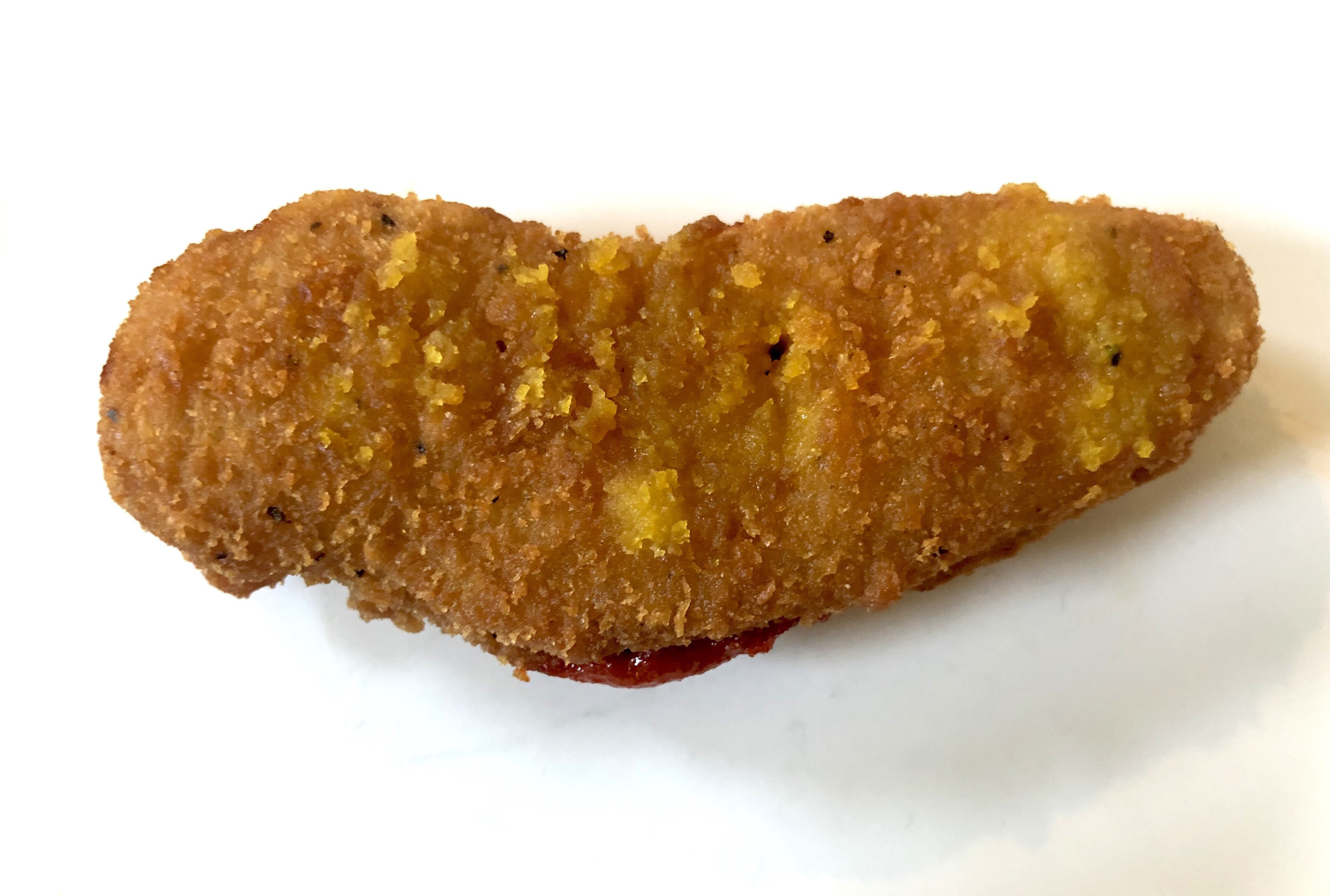 I'd even go so far as to say these tenders were actually ~juicy~.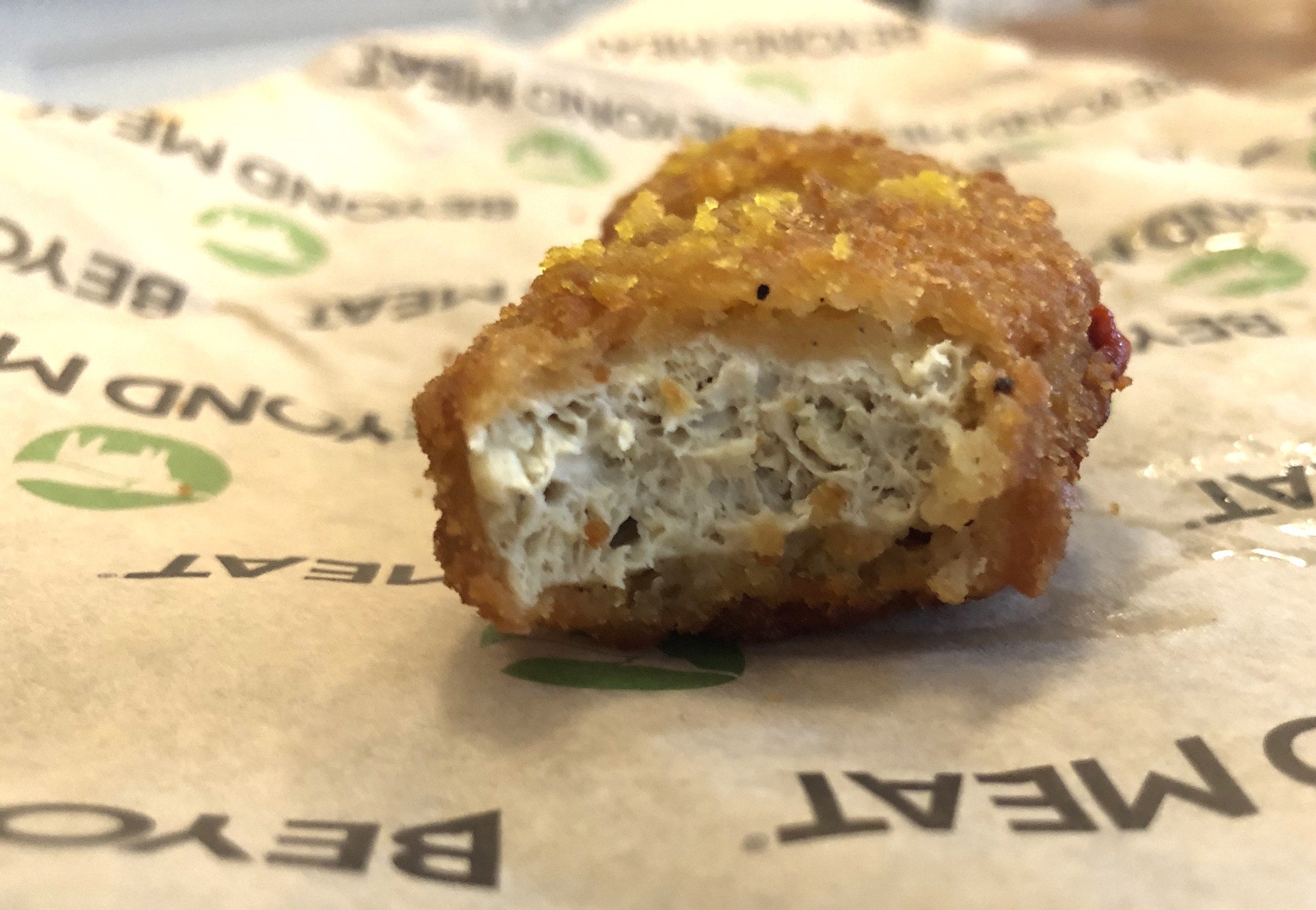 The inside of the chicken tender looks like something you'd see made with jackfruit due to the many "threads" of "meat" everywhere.
Even though I didn't try them alongside a bun or in a sandwich, I could tell that they'd be good in that setting (as well as on their own).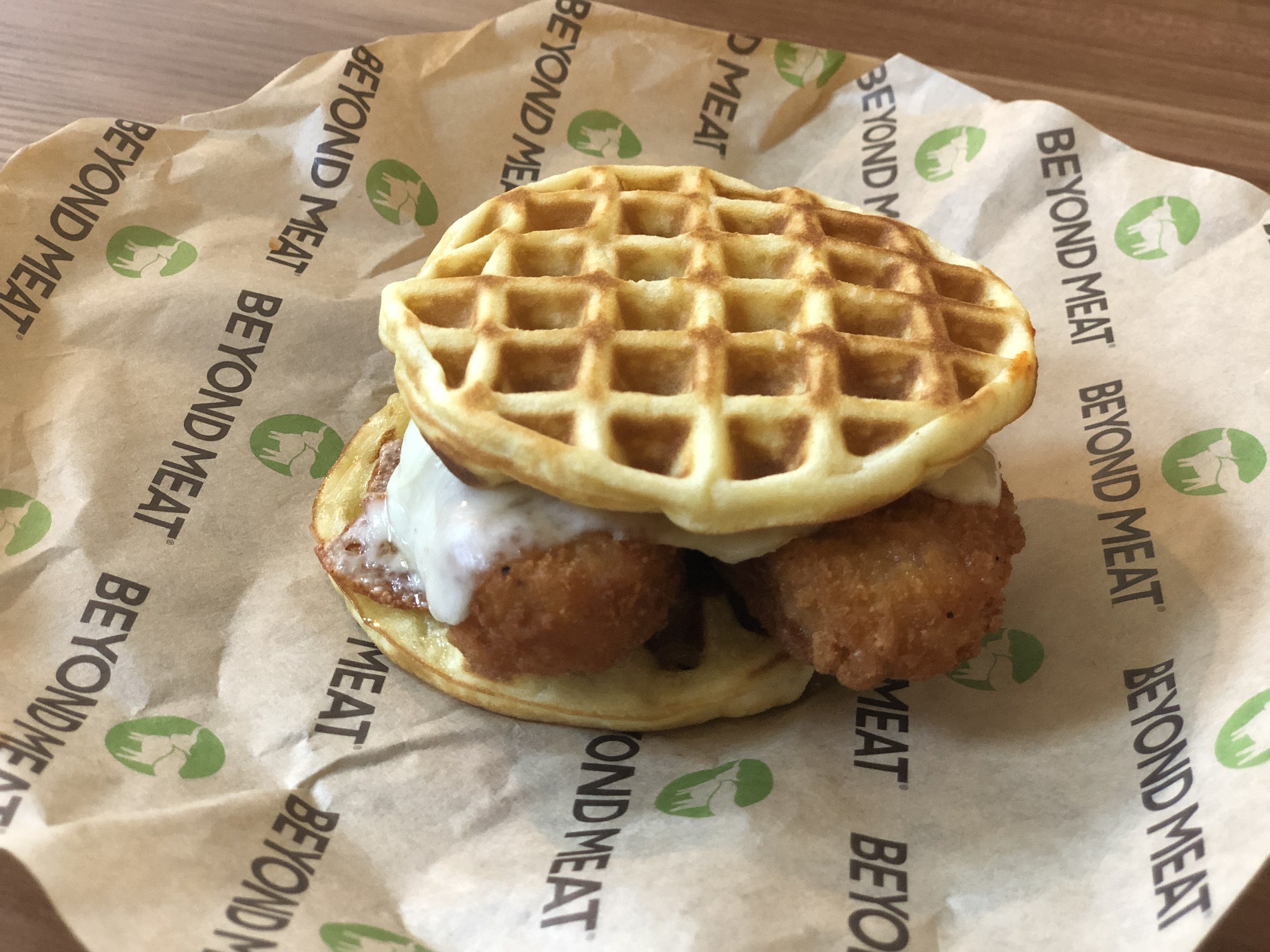 Overall, the Beyond Meat chicken tenders tasted more like real chicken than any other plant-based offering I've ever tried — and it tasted delicious.
If we're ranking out of 10, I'd give these babies a 8/10.
Why didn't these get the perfect 10? I think the tenders could be just slightly more flavorful — or even offered in different varieties of flavors/spices if they decide to go that route. And, as someone who's still not fully back to going to restaurants all the time, I would have loved it if these were available to purchase in grocery stories for at-home cooking.
Update: I also deducted a point after learning the tenders aren't gluten-free, like most of Beyond's other offerings.
Have you tried the new Beyond Meat chicken tenders yet? Let me know in the comments!