Ever wonder how to rock a red carpet with your significant other in a ~truly remarkable~ way?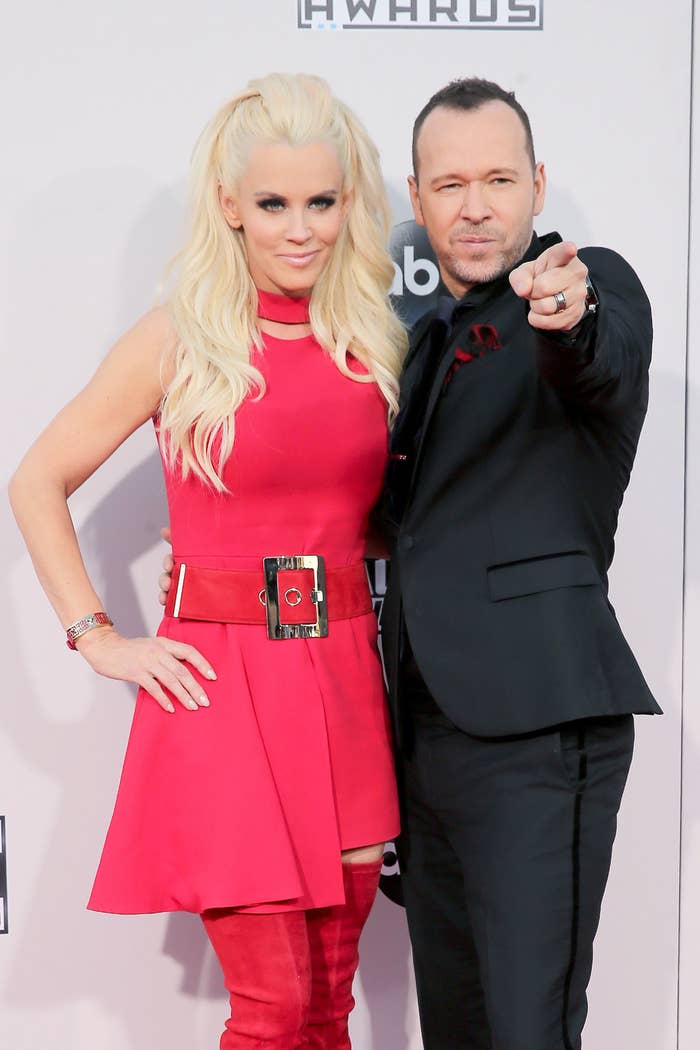 Step 1: Greet each other on the red carpet.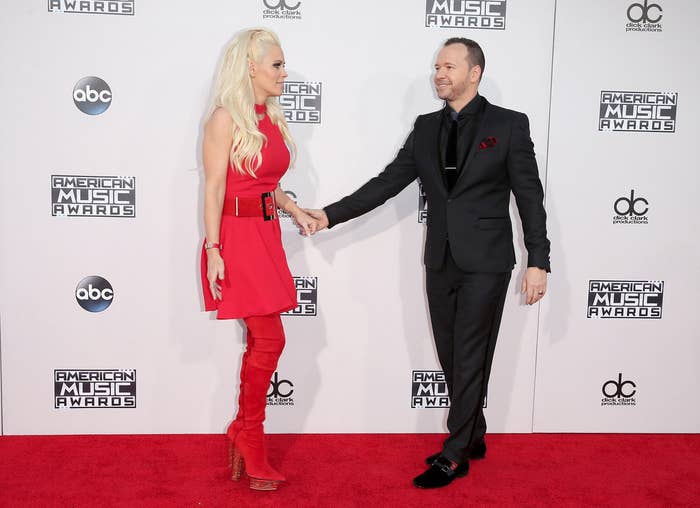 Step 2: Pose in an "everyday" stance while smiling devilishly on the inside as you wait to unleash what's to come.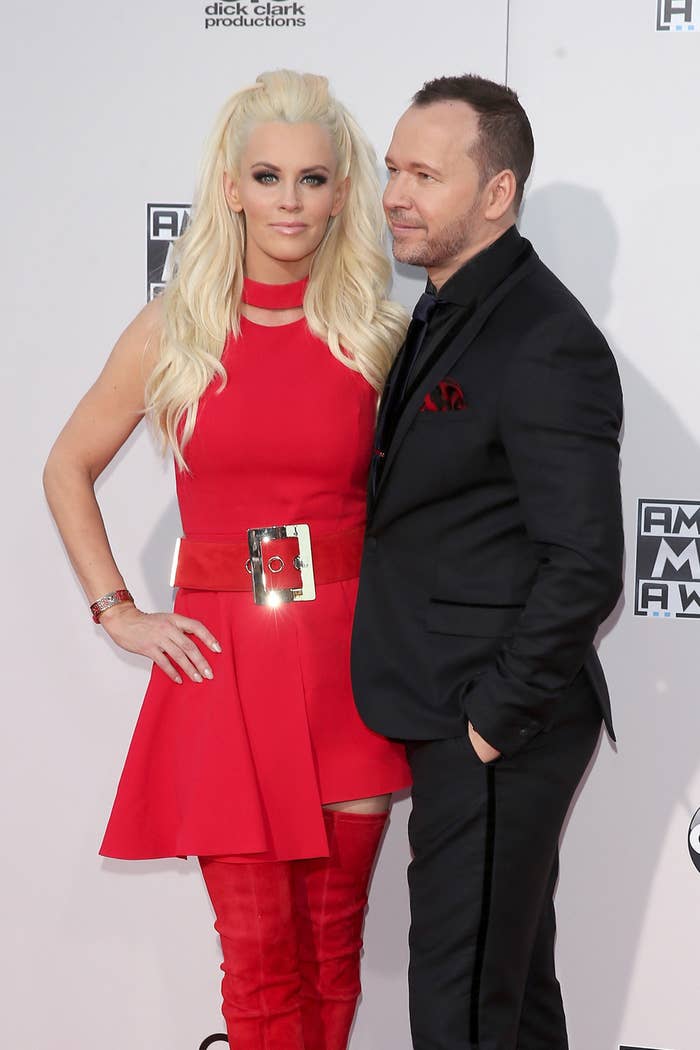 Step 3: Go for your crazy pose!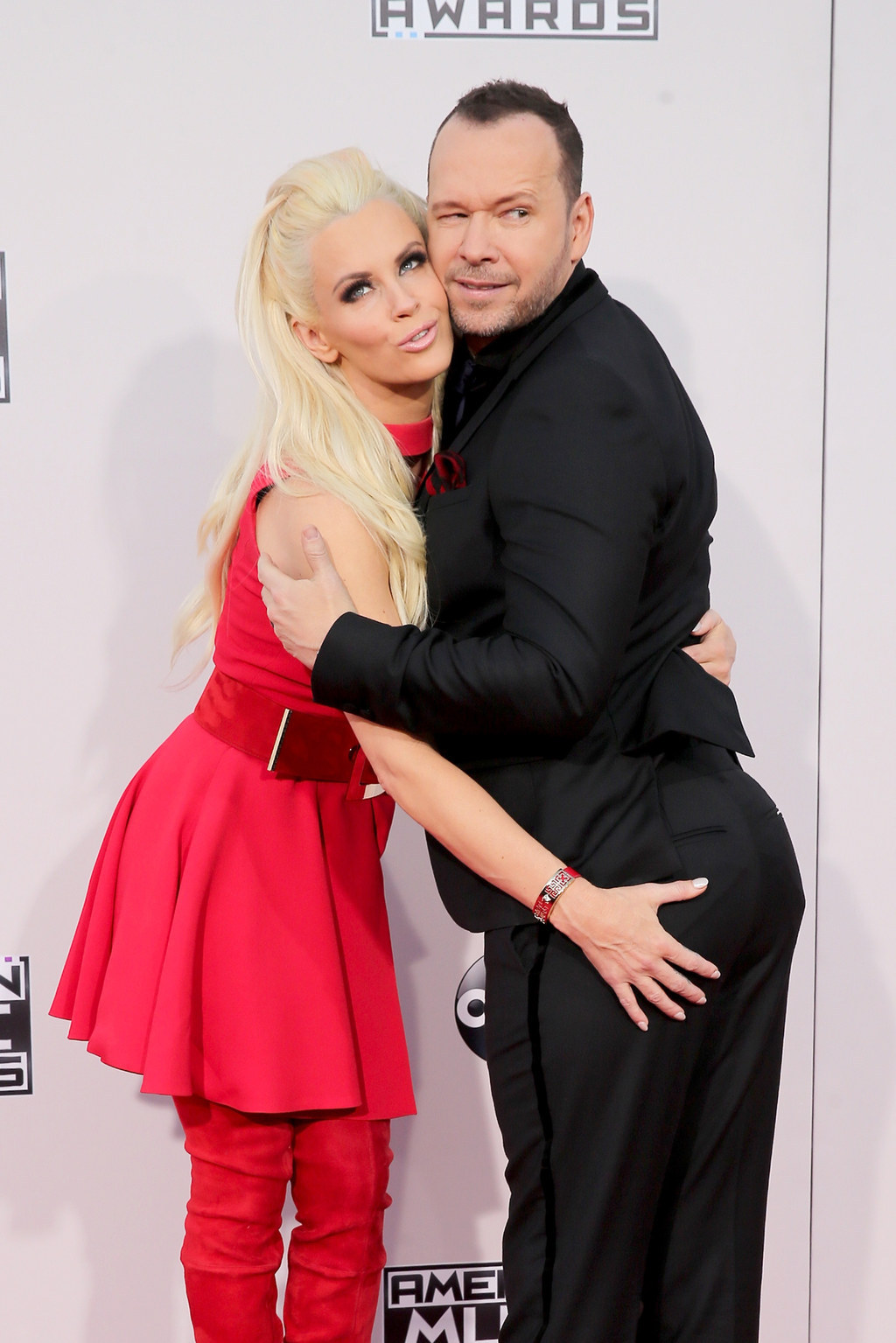 Step 4: Take that crazy pose one step FURTHER!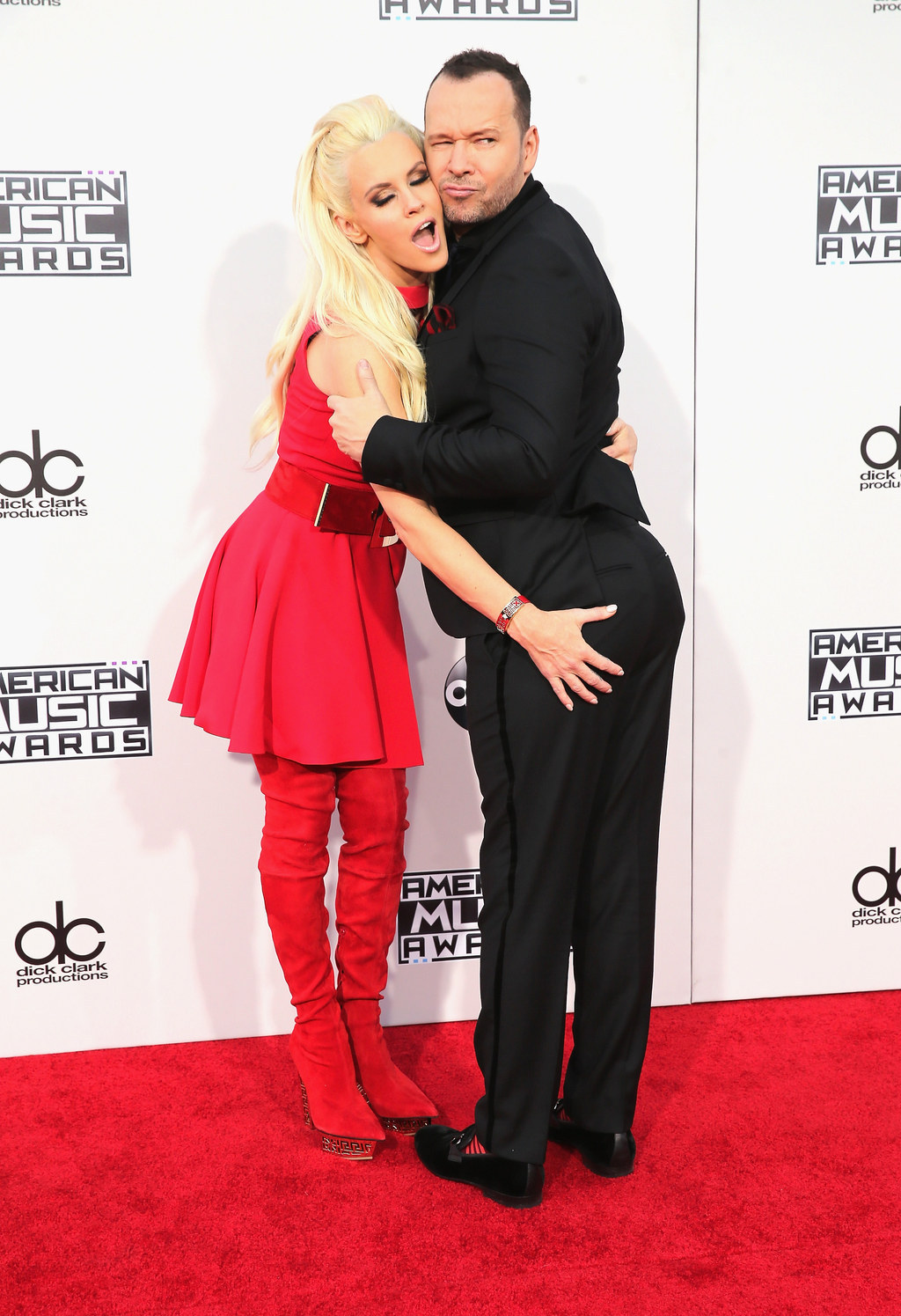 Step 5: Make sure you're photographed from all angles.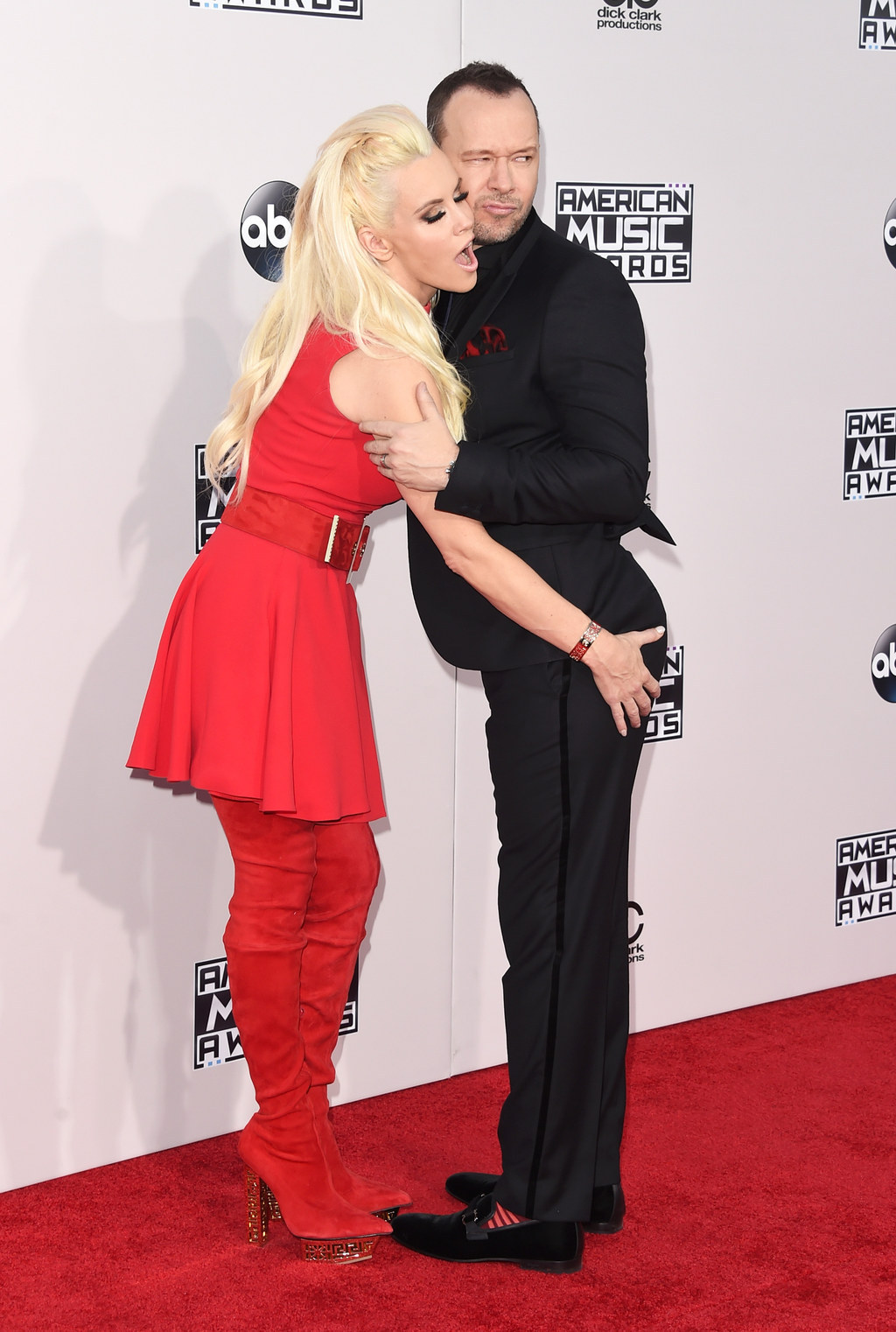 And now you know how to rock a red carpet like Donnie and Jenny!
Use this information only for good, not evil.