How Rihanna's Slow Loris Selfie Led To The Arrest Of Exotic Animal Smugglers
Sometimes a cute animal is not just a cute animal.
If you follow Rihanna on Instagram, you already knew that she was on vacation.
She's making her way through much of Southeast Asia, starting with Thailand.
Where she posed with elephants.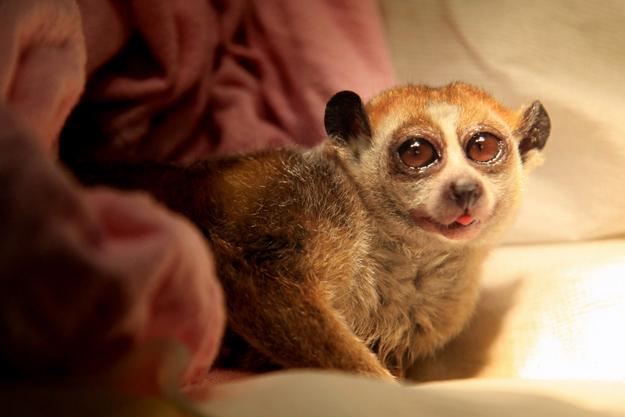 And just like that, the Phuket police went into action.
According to Yahoo, it didn't take long to track down the source:
"Phuket authorities were alerted to the picture (of Rihanna), and last night police arrested the two individuals who brought out the loris as a photo opportunity for tourists," a Phuket district chief, Weera Kerdsirimongkon, said by telephone Sunday.

Police confiscated two lorises from the pair — a 20-year-old man and a 16-year-old boy — who could face charges of possession of protected animals. The charge carries a penalty of up to four years in prison and a 40,000 baht ($1,300) fine.

Weera said authorities have tried for years to crack down on the problem of vendors exploiting wildlife, particularly in popular tourist areas where people pay to pose for pictures with elephants, orangutans and other animals.
Remember, this is just the first stop of Rihanna's vacation — Singapore, Australia, and New Zealand are next.