Paris Hilton — hot off of her trip to the slammer — wore this dress with the words "Jail Bait" on the butt. Here she is with Criss Angel because it's 2007, remember?
Adrian Grenier really let it all hang out.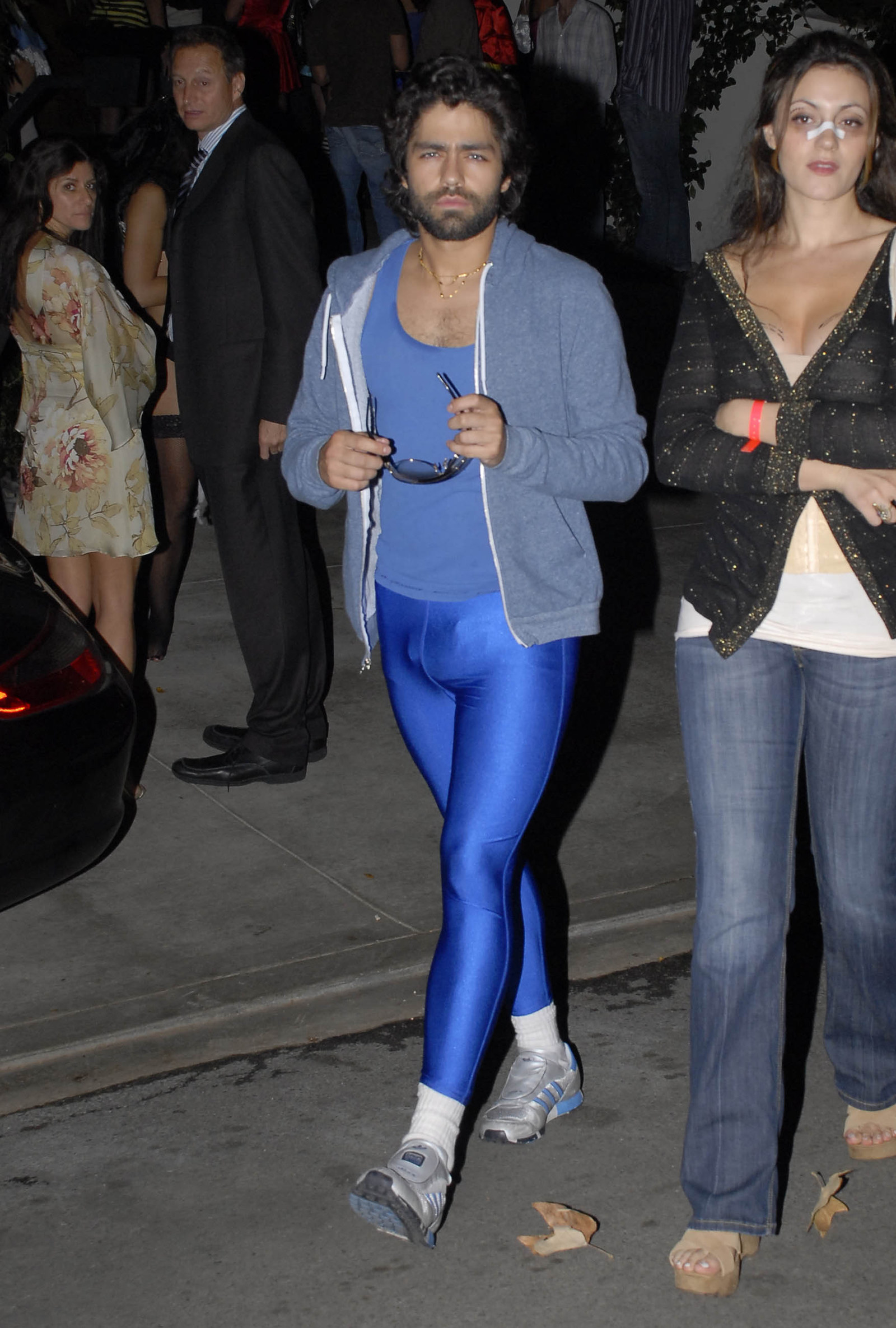 Britney Spears wore not one...
...but TWO iconic Halloween looks.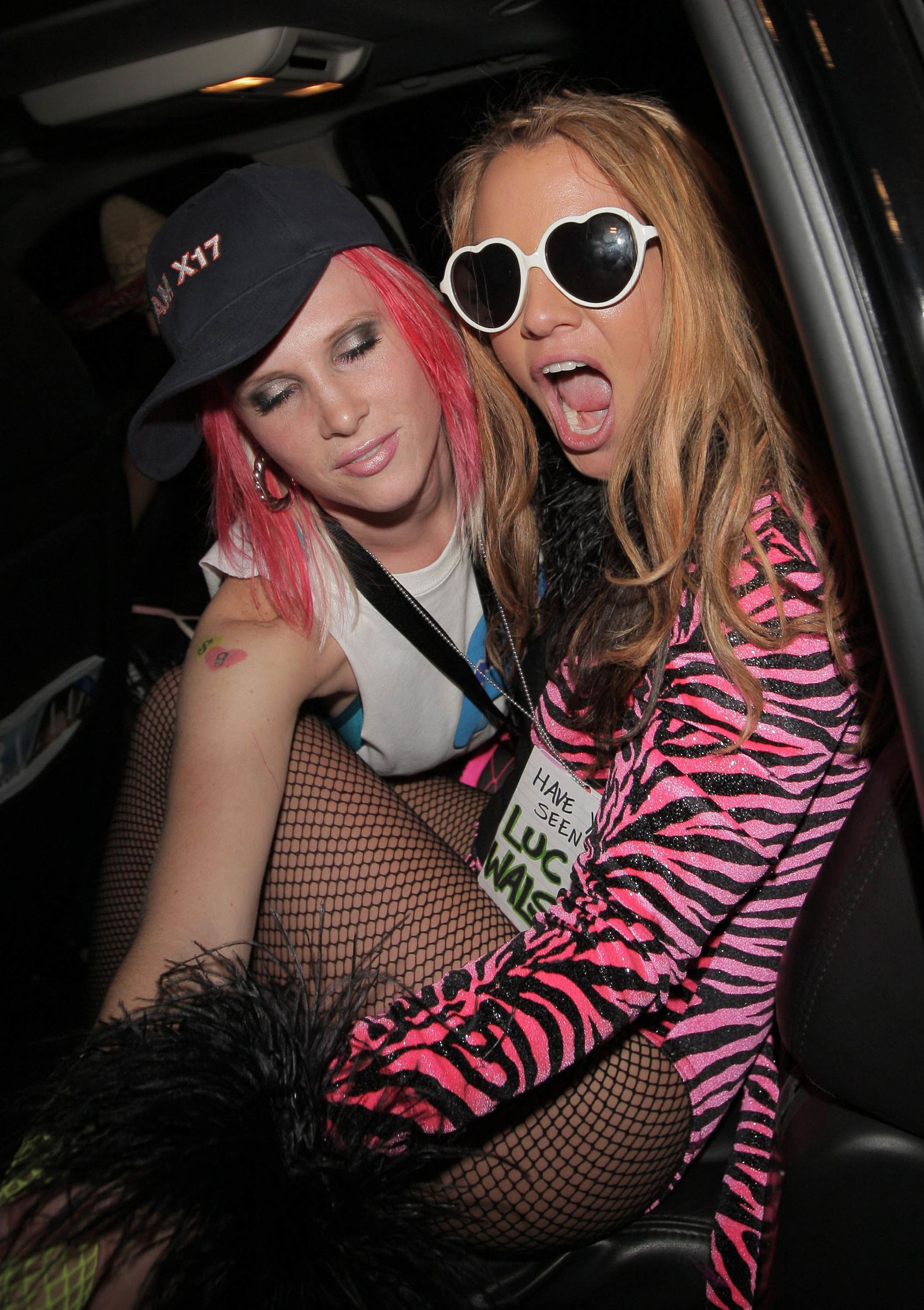 Christina Aguilera wore a bedazzled spiderweb on her pregnant belly.
Jake Gyllenhaal was an actual gorilla.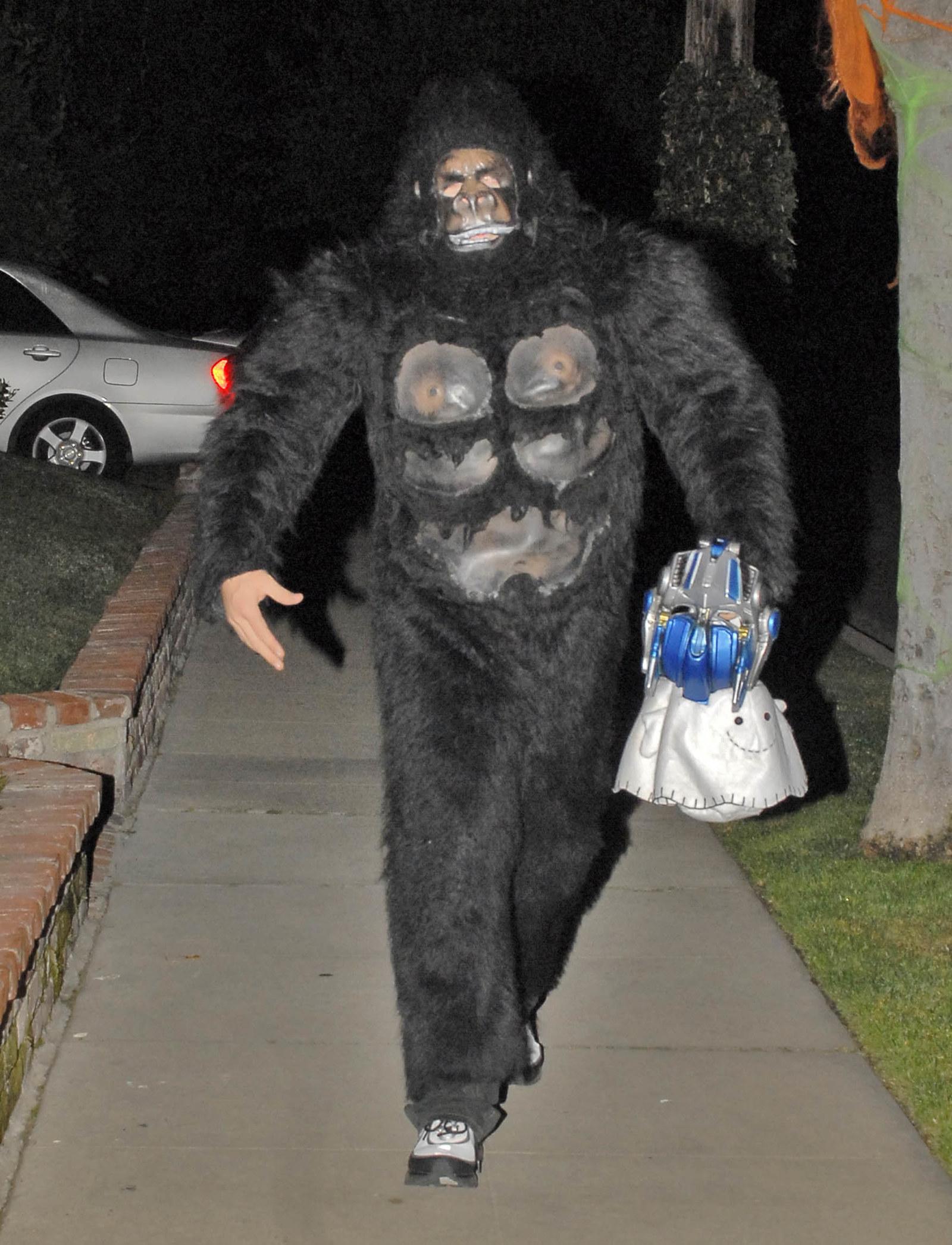 Kevin Connolly went as Gilligan from Gilligan's Island and posed with Julianne Hough.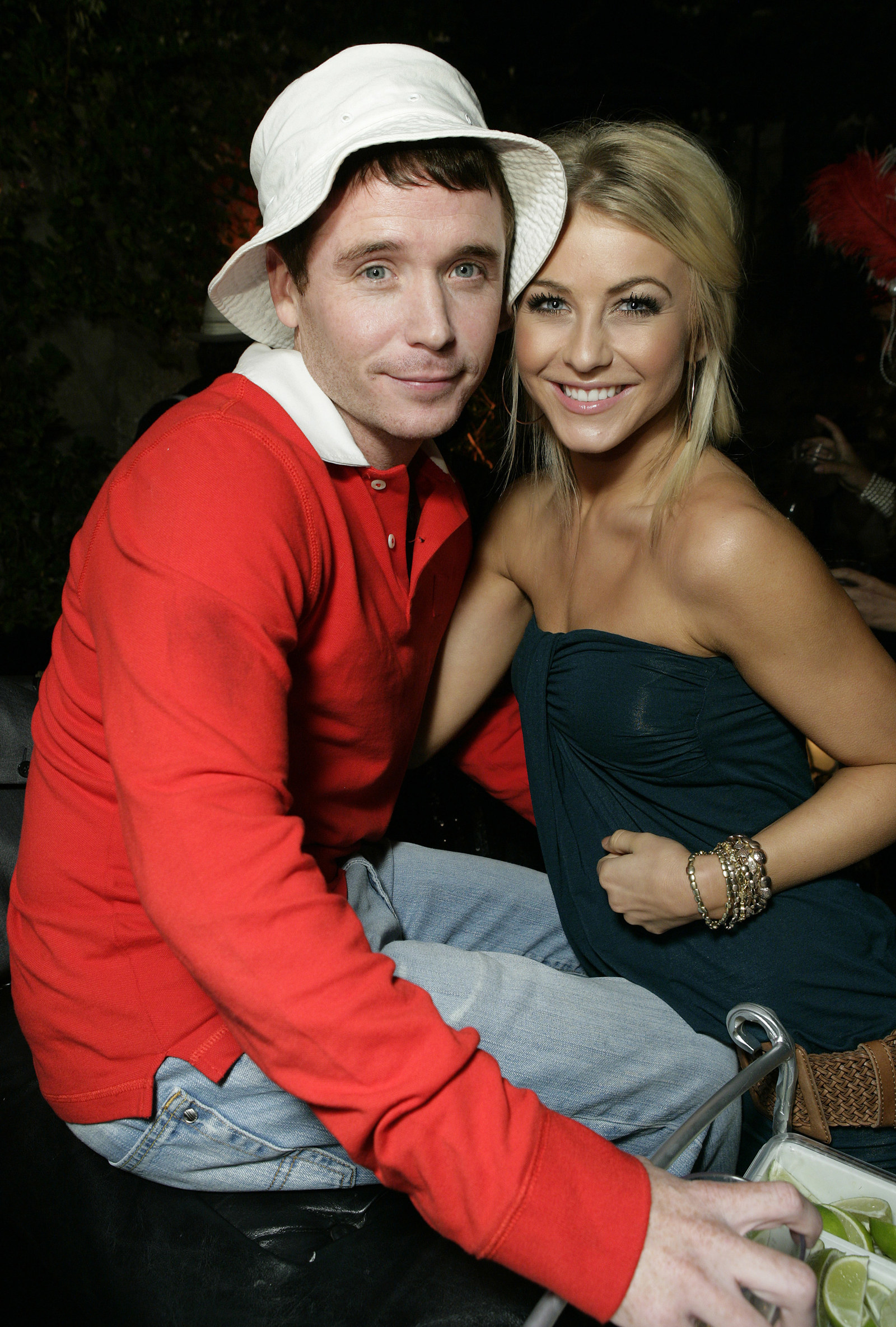 January Jones went with the 1920s flapper look...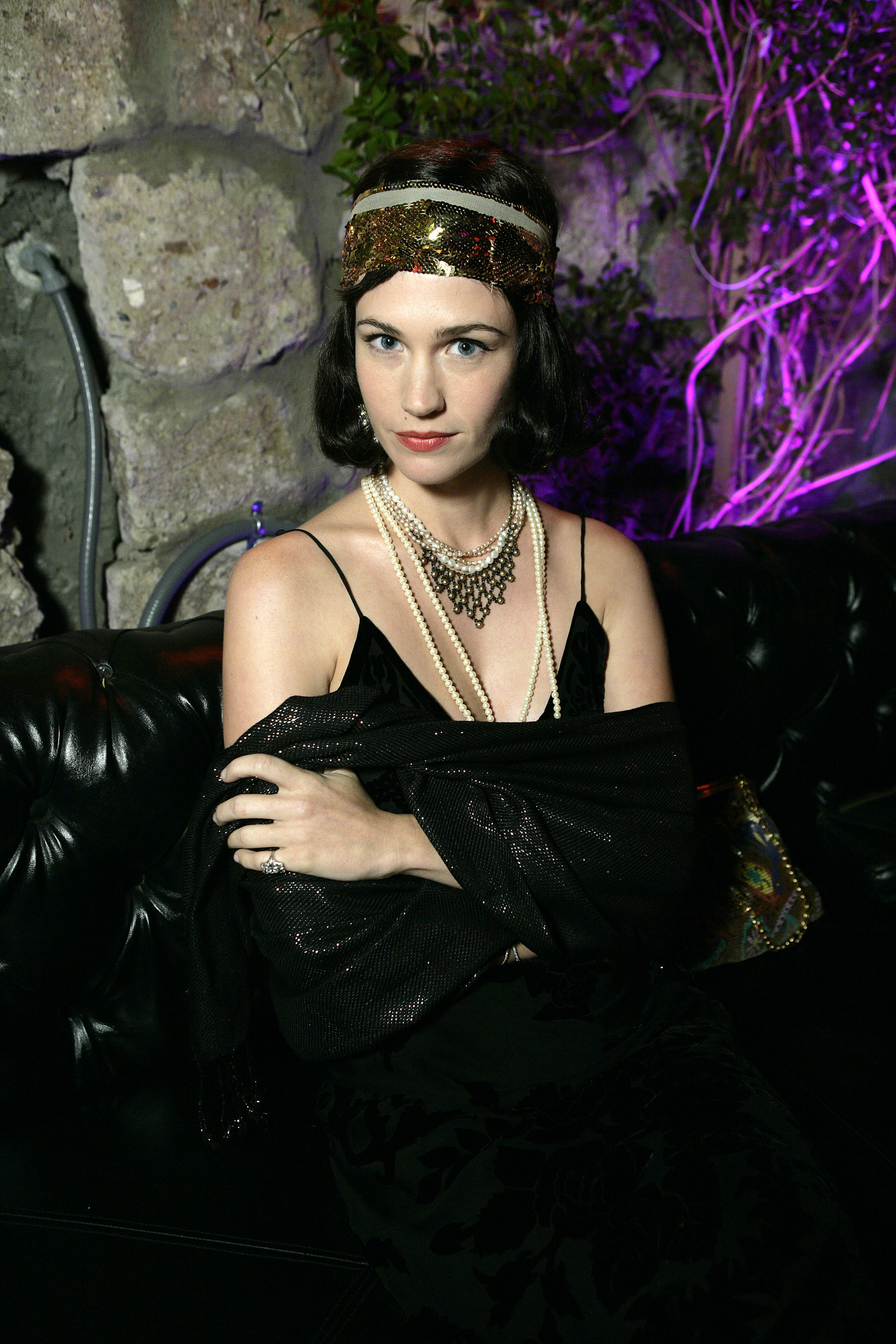 ...as did Lauren Conrad.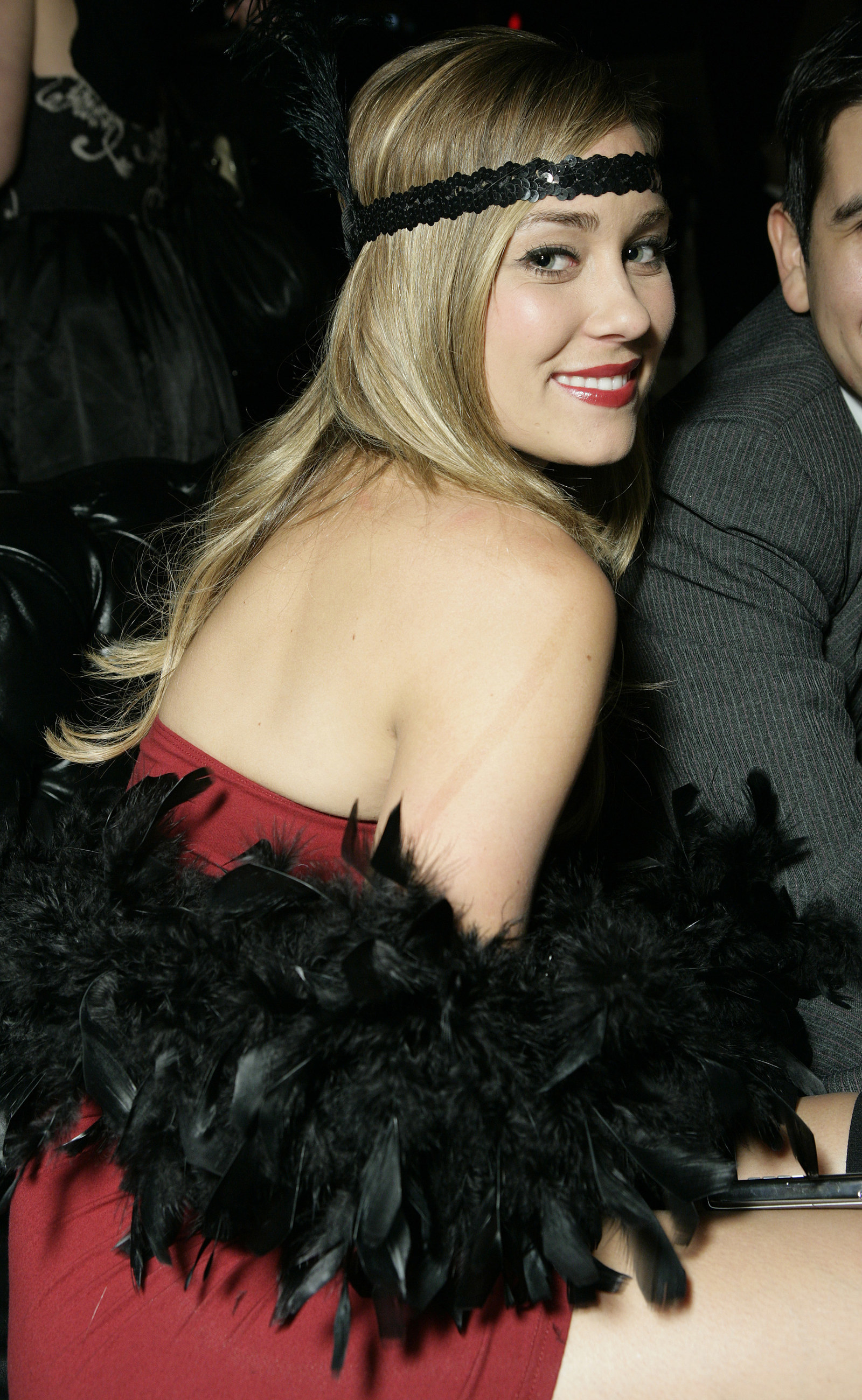 John Legend was a swash-buckling pirate sans Chrissy Teigen...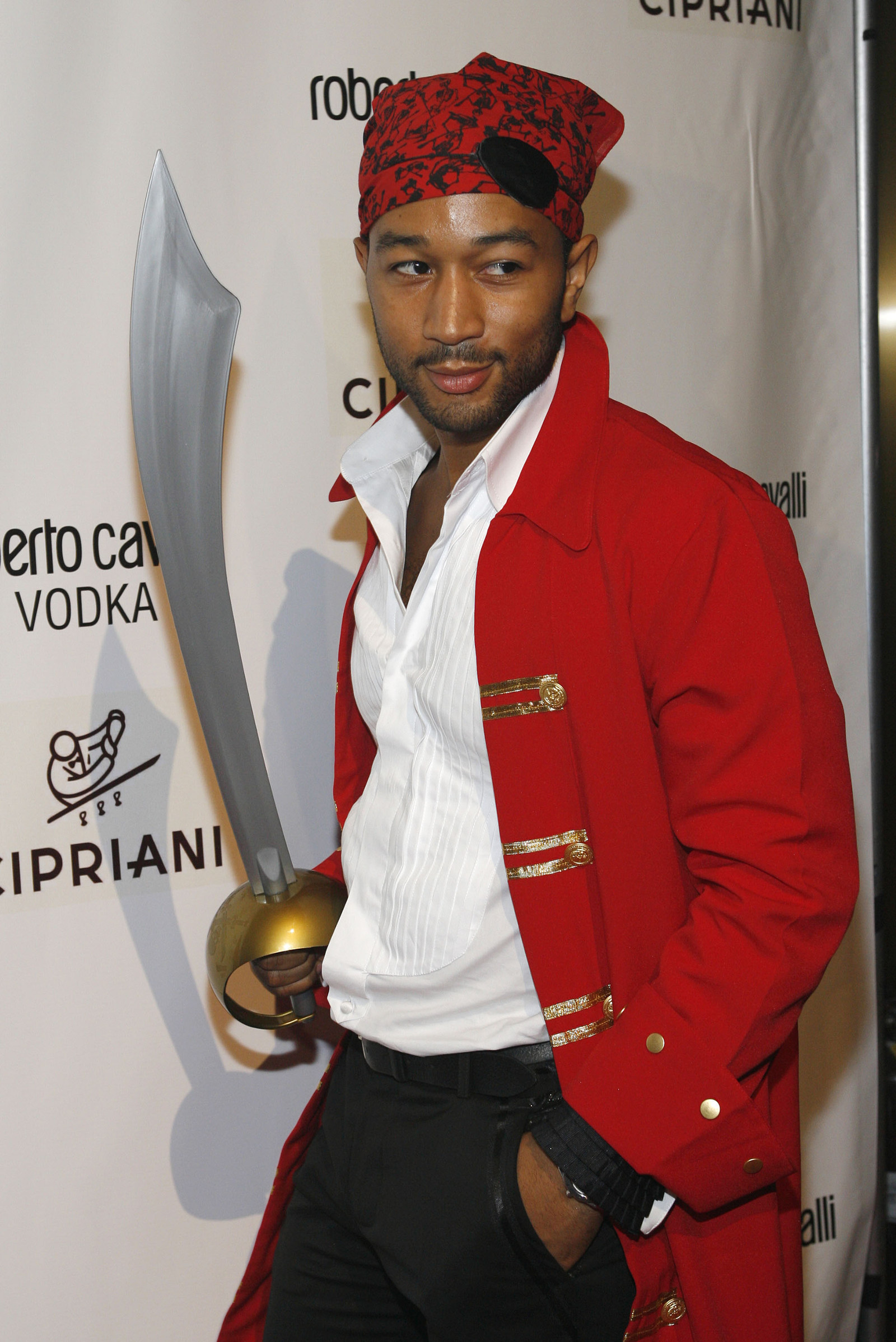 ...and I'm assuming Jeff Gordon is supposed to be Captain Jack Sparrow??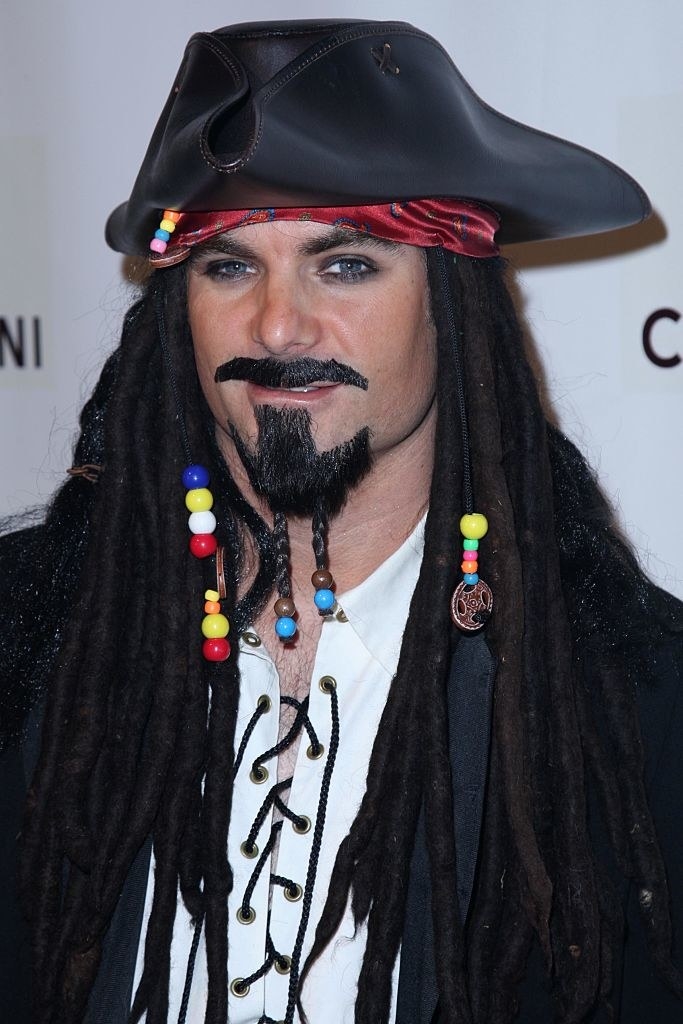 LeLe Sobieski was some kind of goth queen.
Adam Levine did his shirtless thing.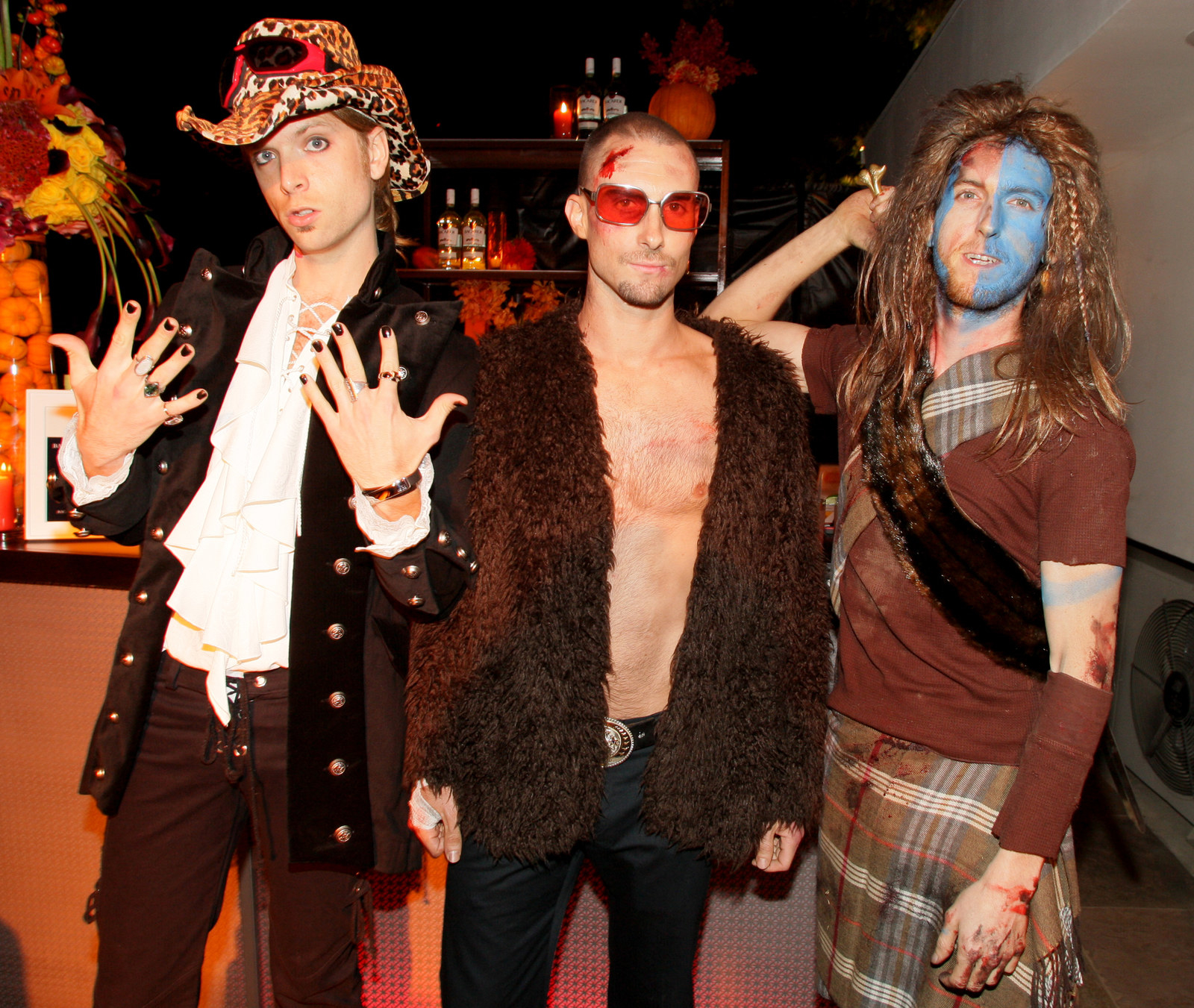 And Coco and Ice T did their "Coco and Ice T" thing.
Kirstin Dunst went for a simple look.
Danny Masterson and Mekhi Phifer enjoyed being relevant at the time.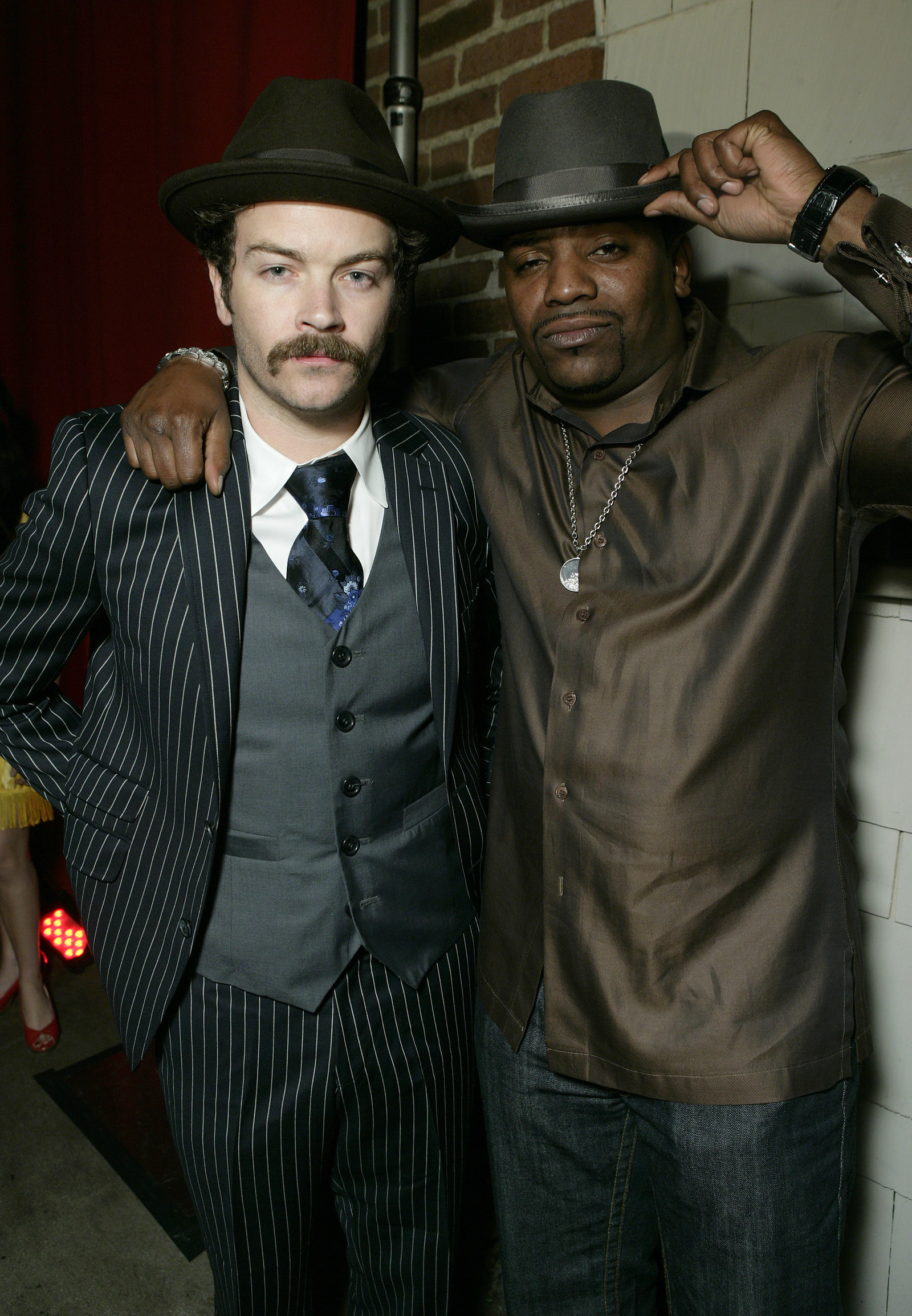 Heidi Klum was a cat.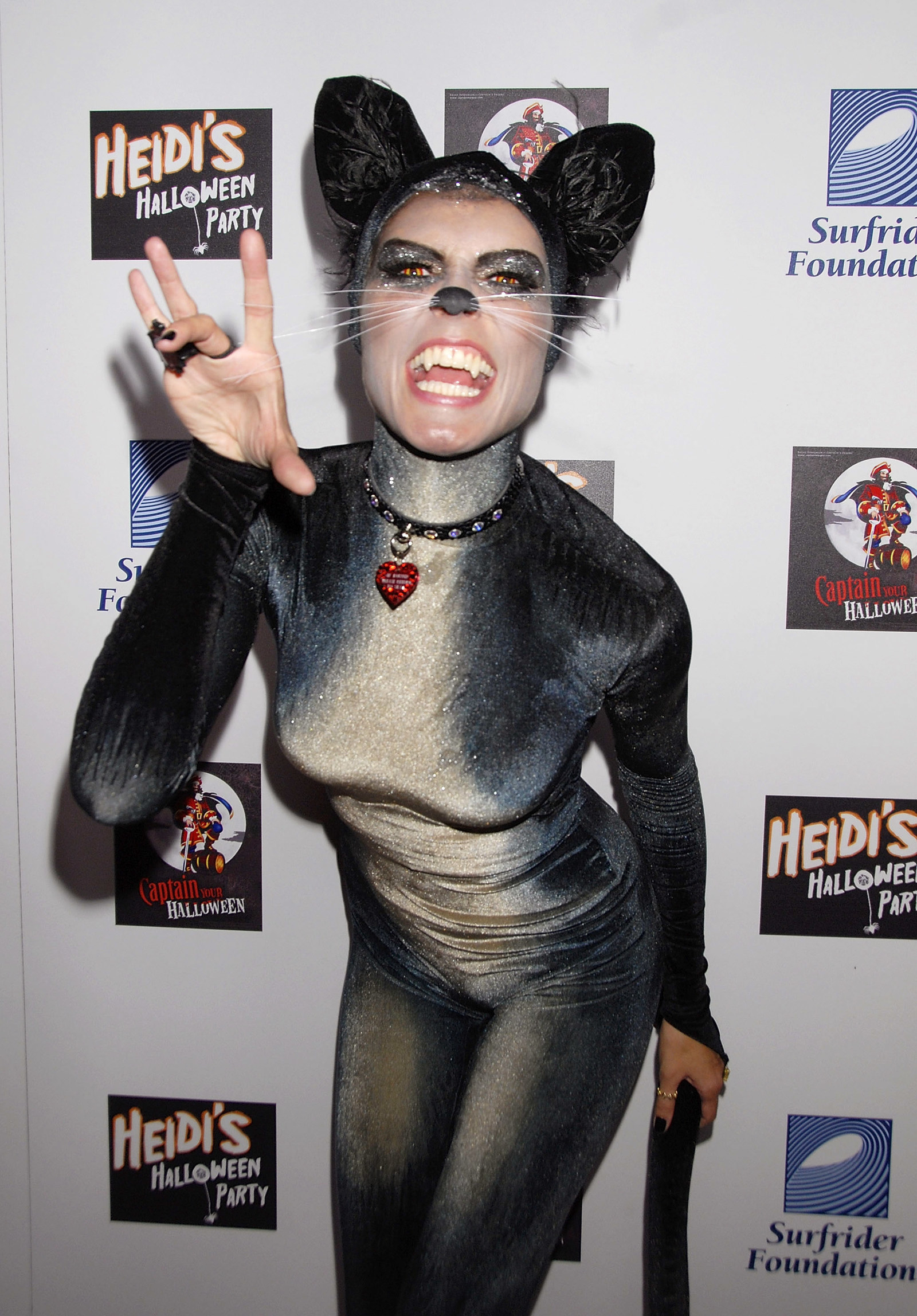 Quentin Tarantino brought out his best "Western" look.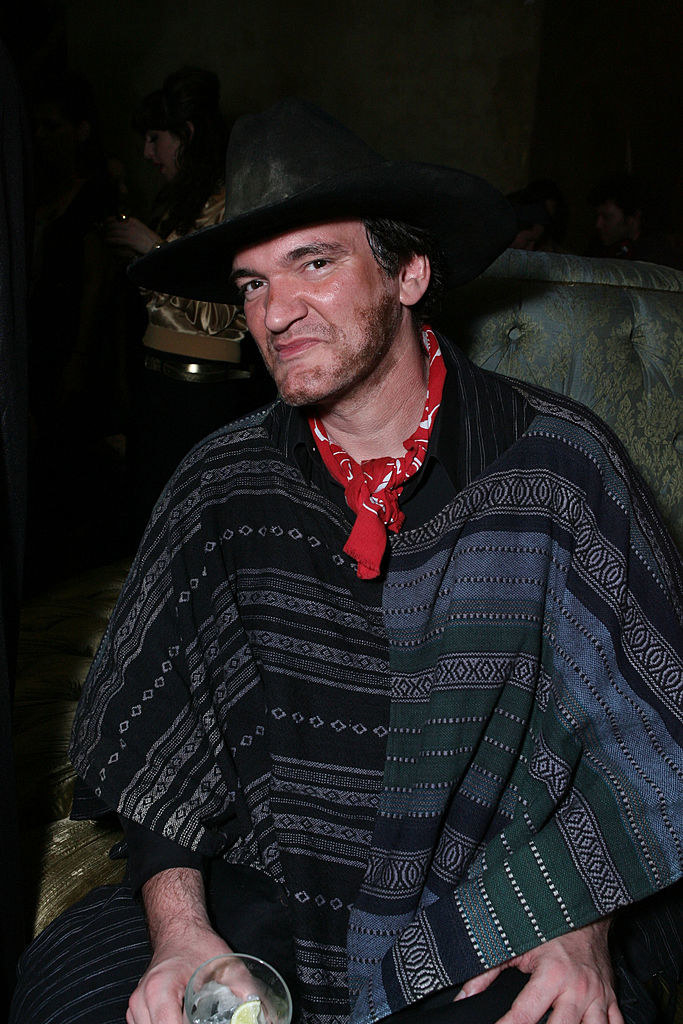 Bethenny Frankel donned a blonde wig and went to a party with New York City's Naked Cowboy.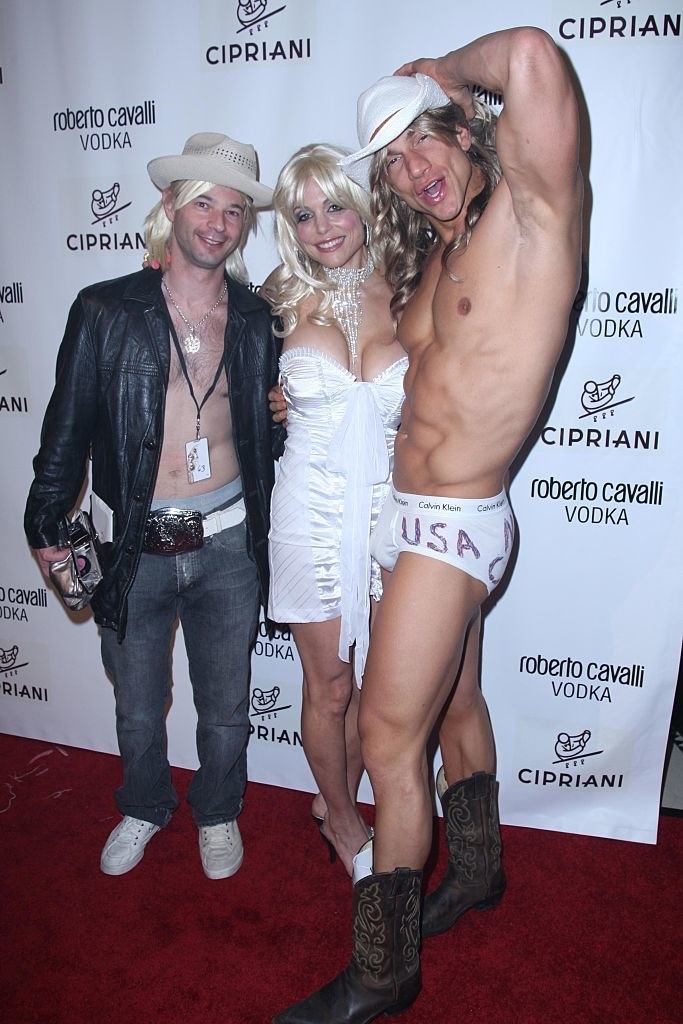 Aubrey O'Day and Evan Ross went with basic costumes.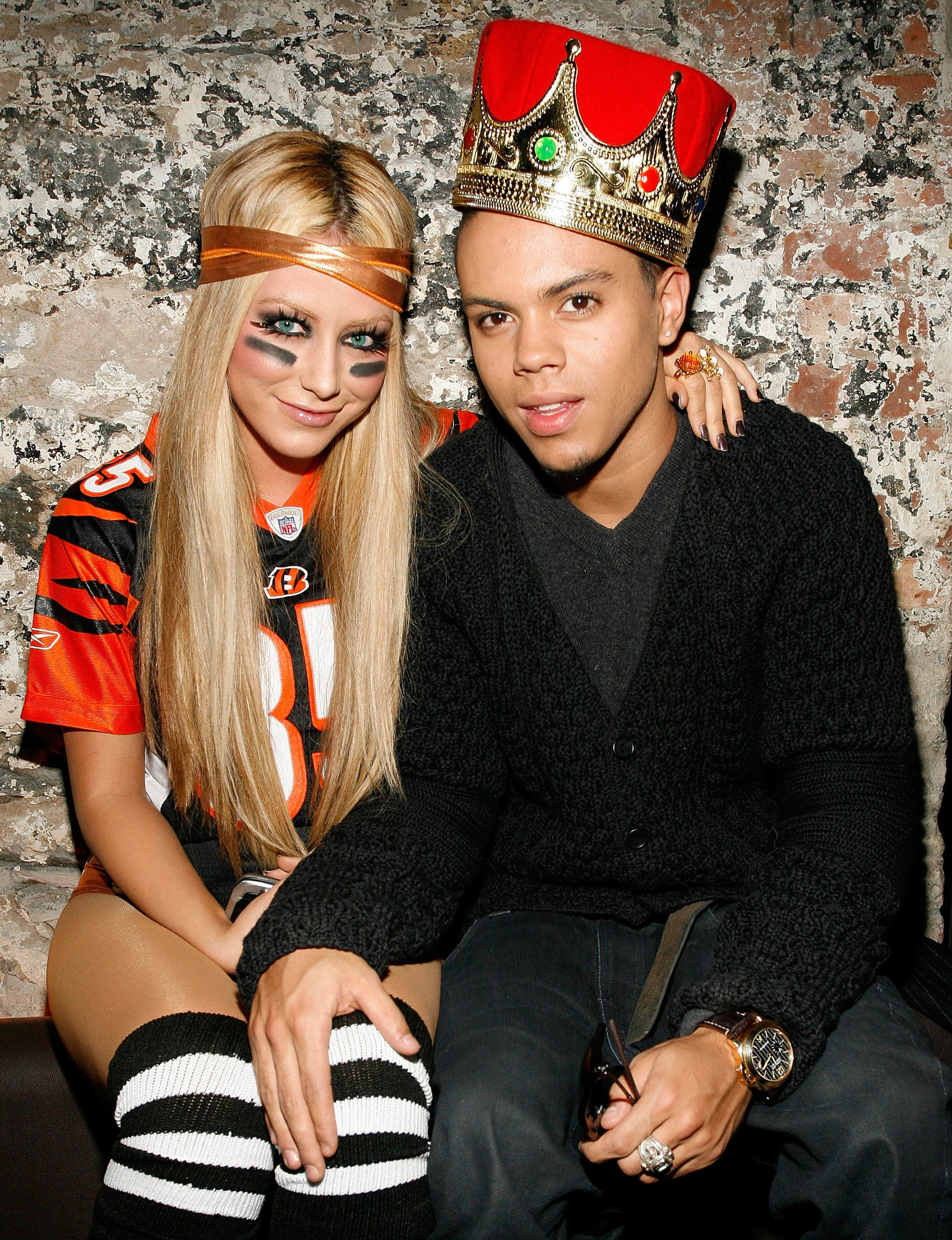 Audrina Patridge dressed up like '80s Madonna.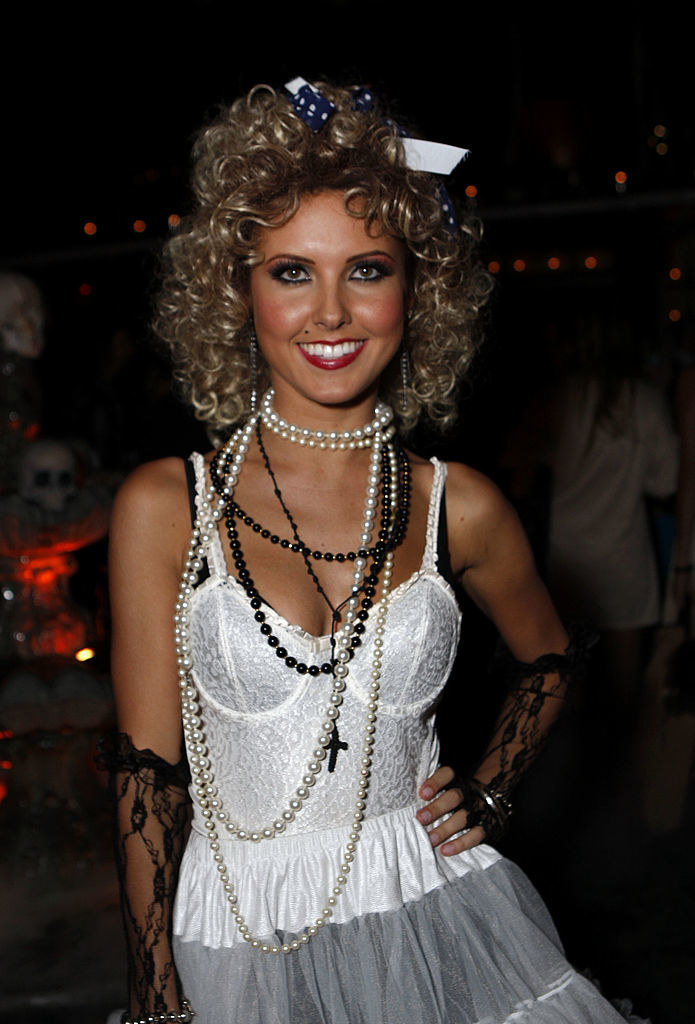 Wilmer Valderrama smoked his Cuban cigar.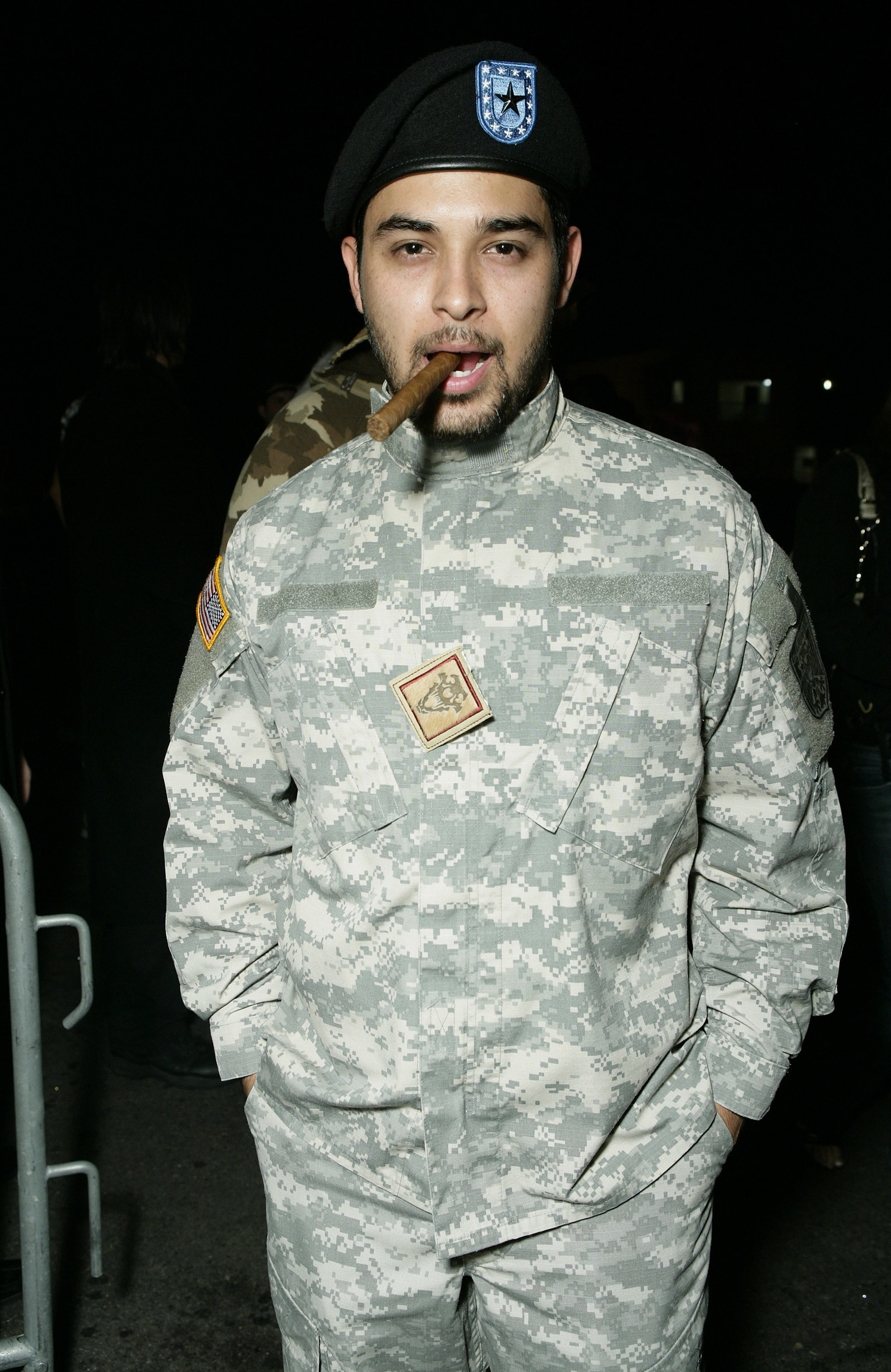 Teri Hatcher channeled Alice In Wonderland.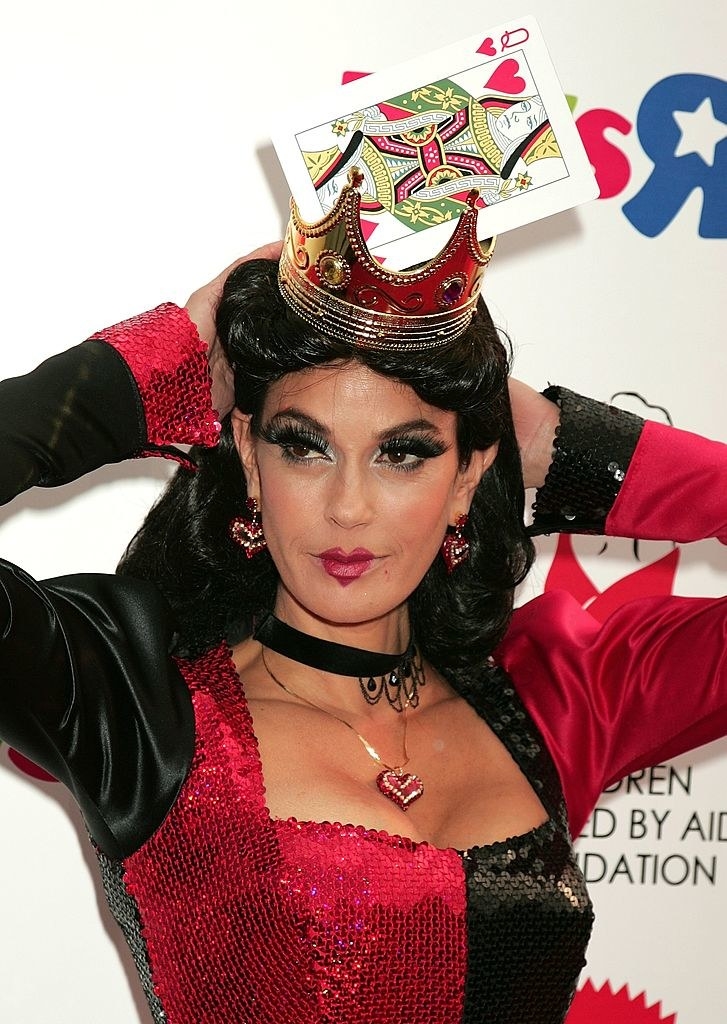 Jamie-Lynn Sigler wore this.
Kyle MacLachlan got into a golf accident.
Nicky Hilton dressed up as a "Trashy Scout."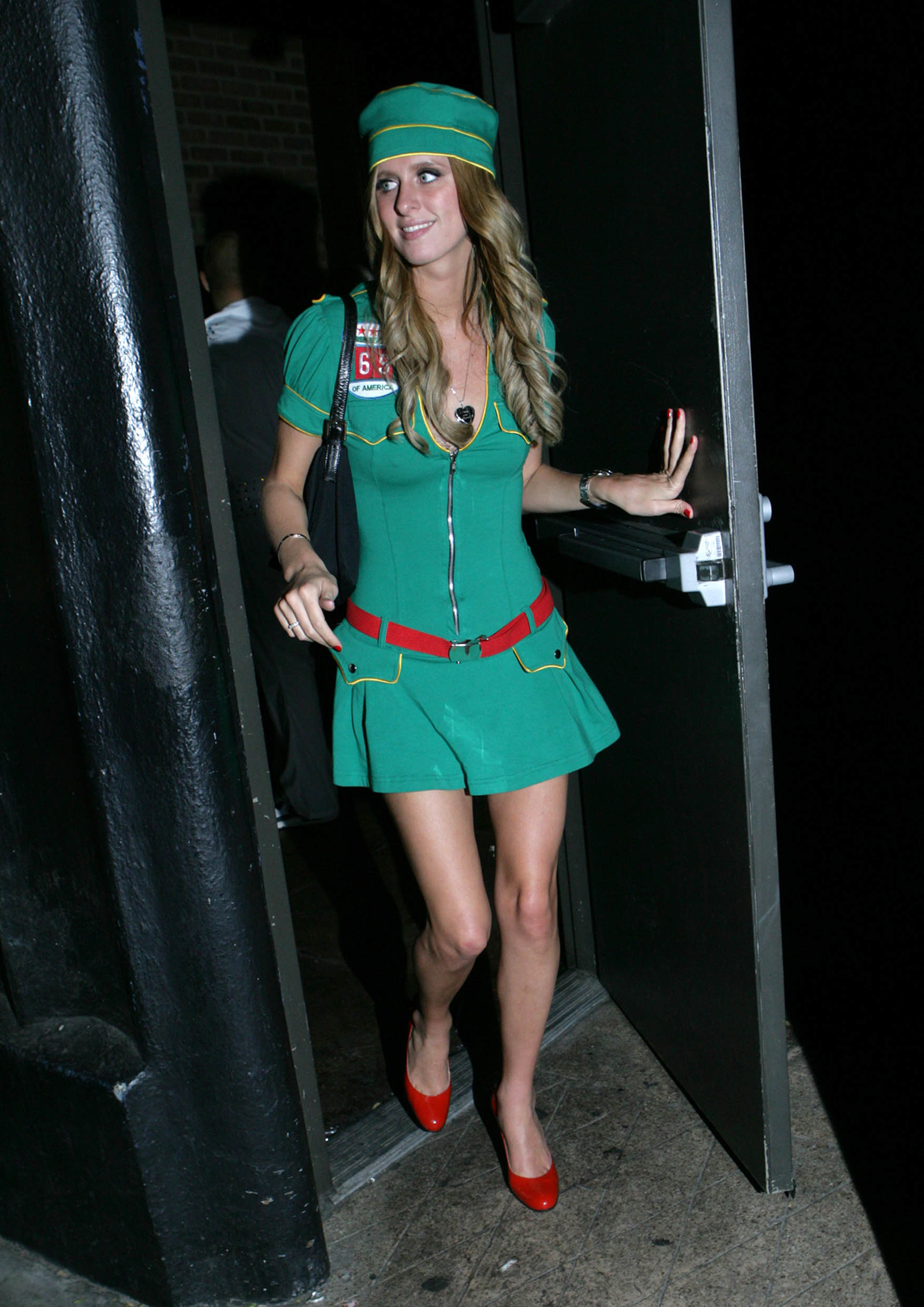 Lily Collins went as Sandy from Grease.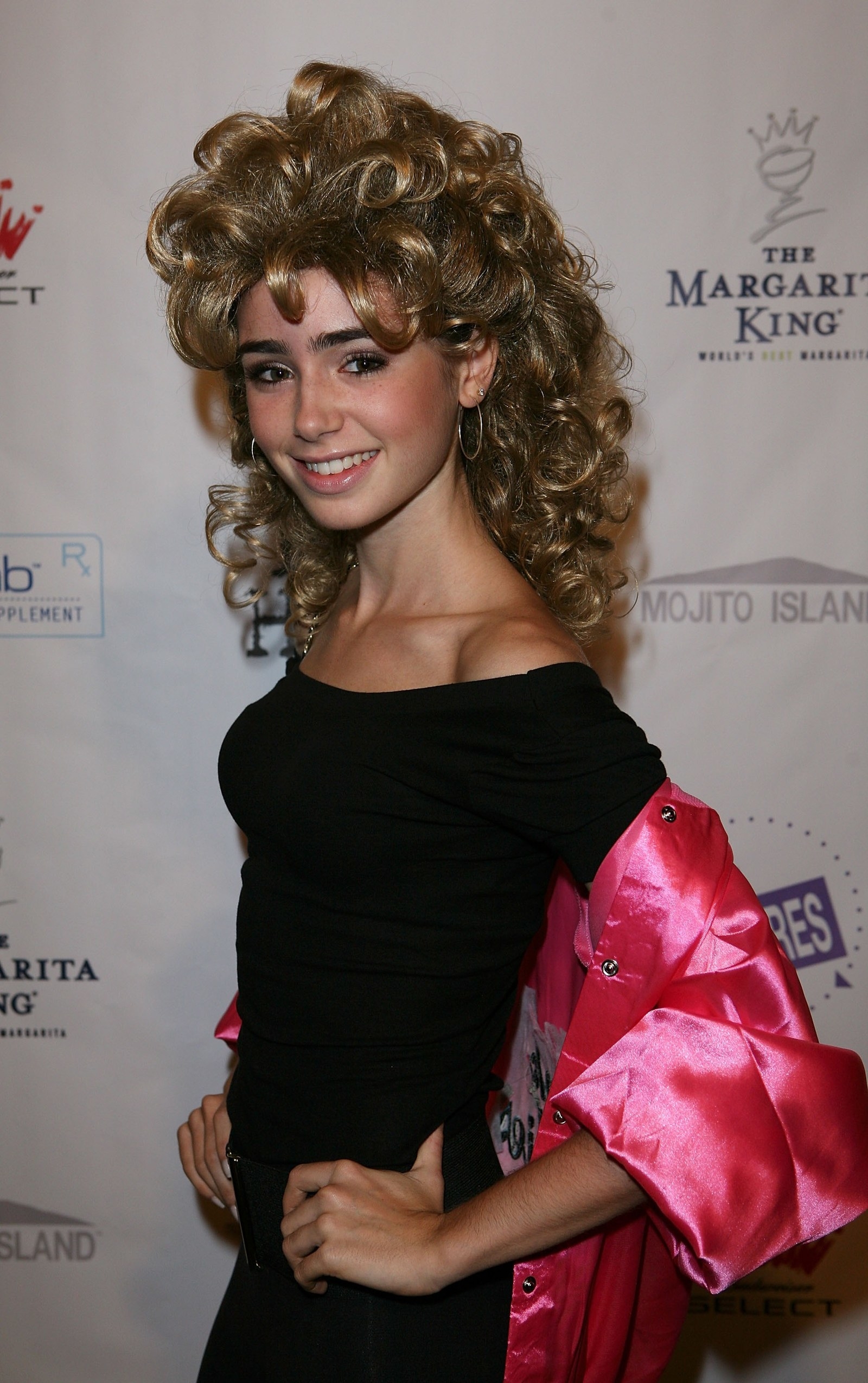 Andrew Keegan wore an old-timey mustache.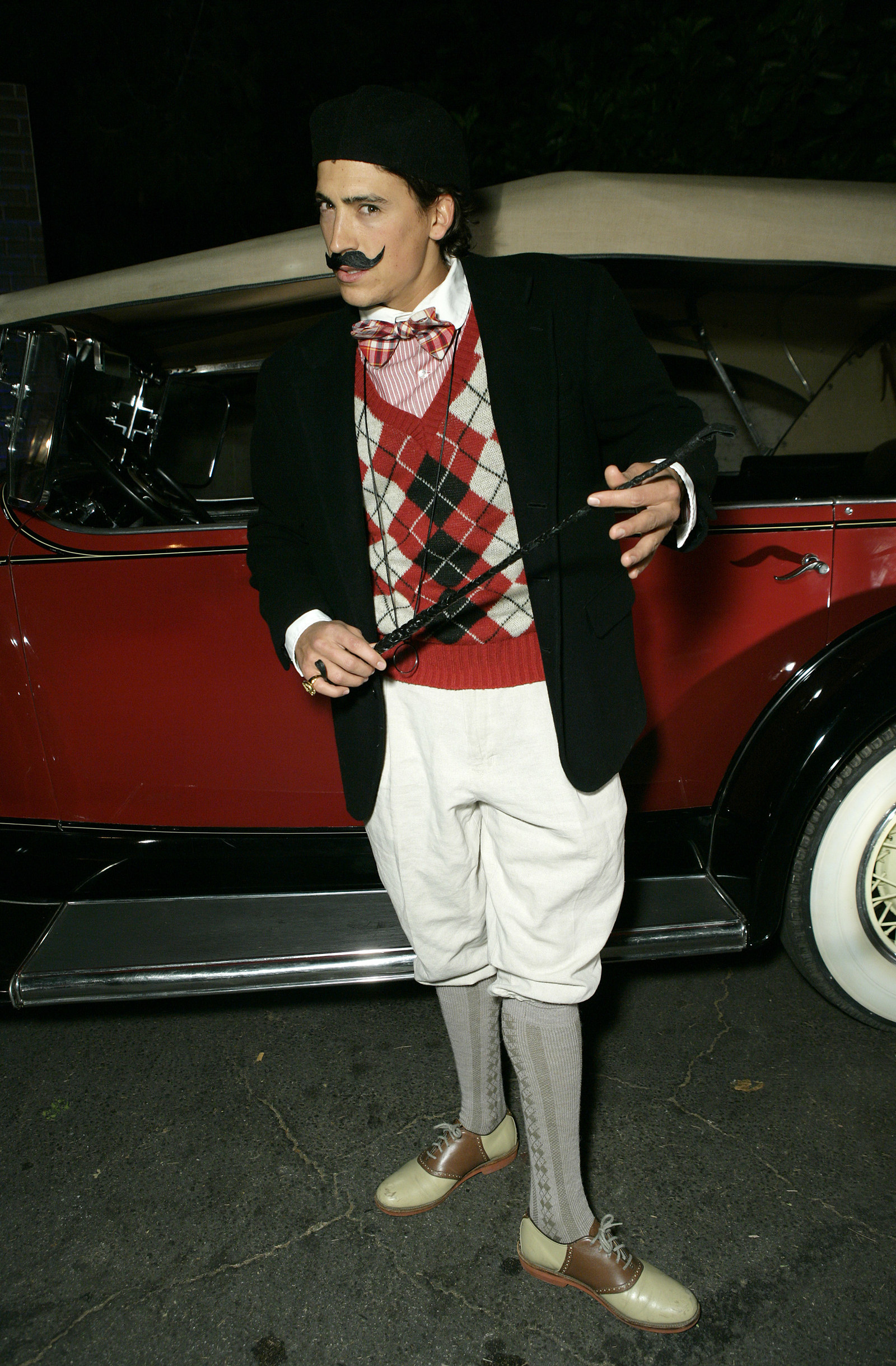 Josh Henderson went as Michelangelo.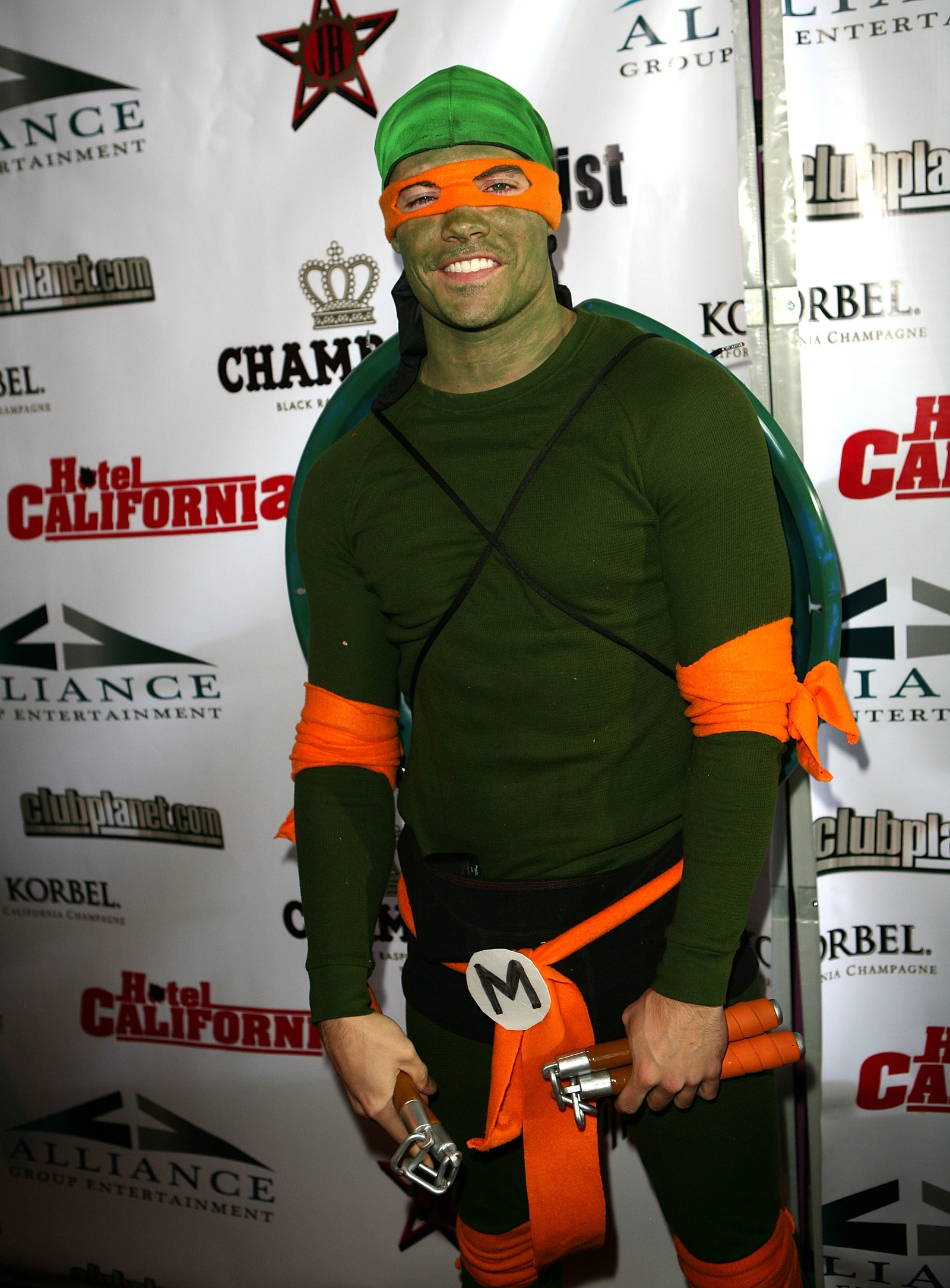 Matt Lauer was Herman Munster.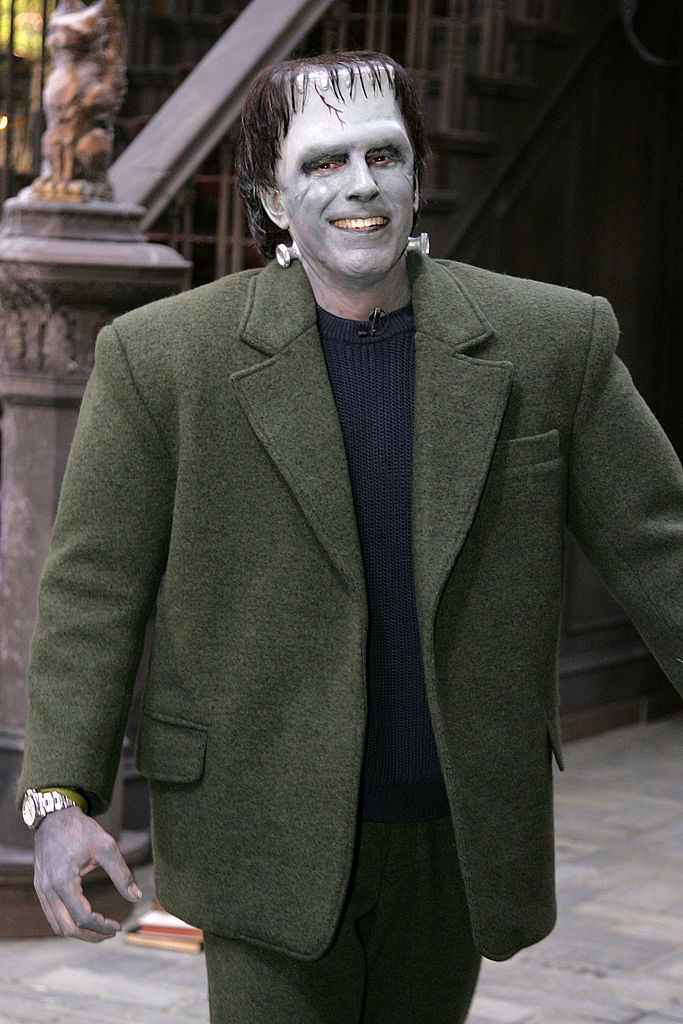 Jamie Lee Curtis rocked on with her bad self.
Steven Tyler looked like Alice Cooper for the holiday, whether he meant to or not.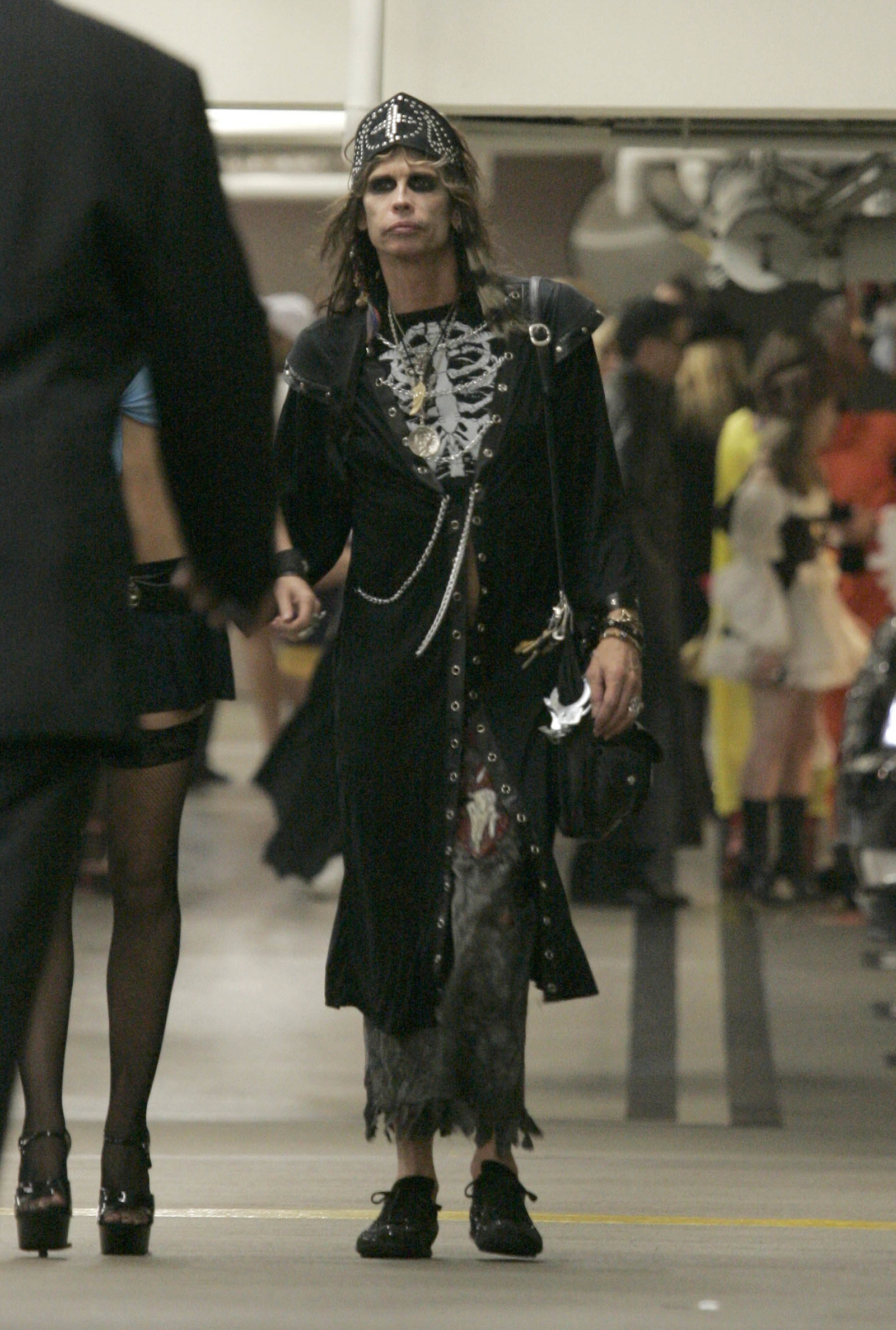 Lisa Rinna was a witch in a pumpkin patch.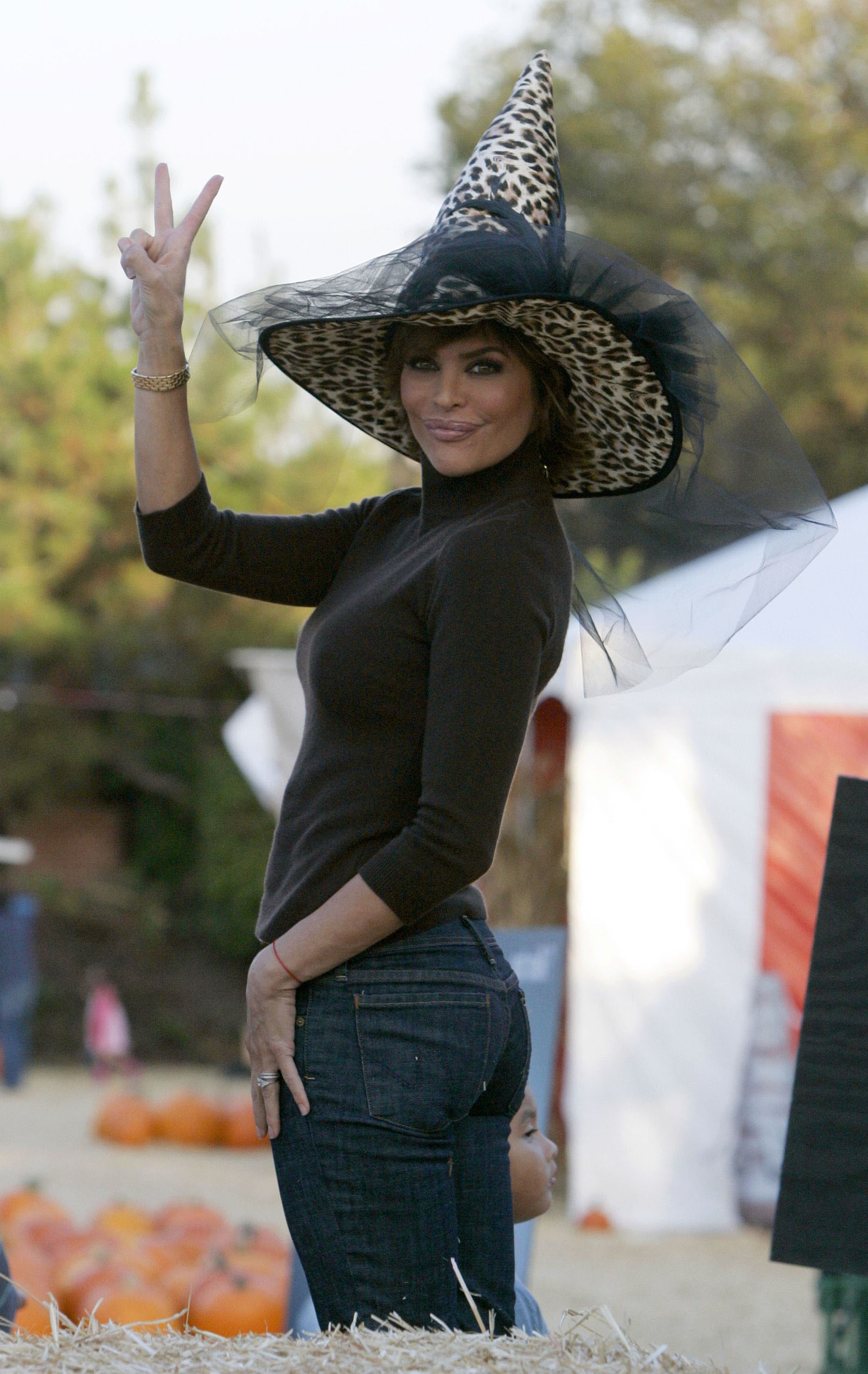 And here's Justin Guarini, because it's 2007!