If you were watching the Olympics this weekend and wondering what's on Michael Phelps' shoulder...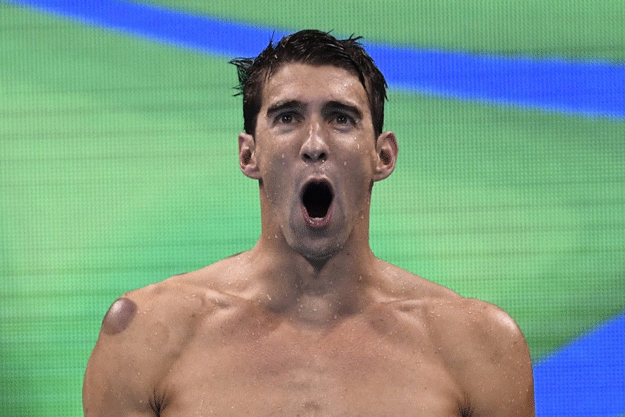 ...and neck...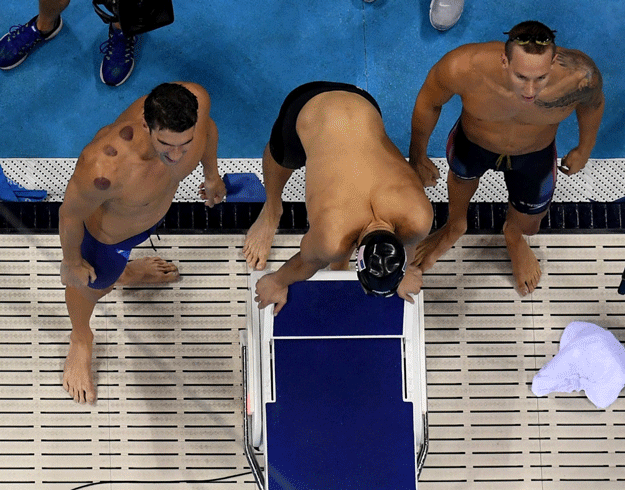 ...and back, you are not alone!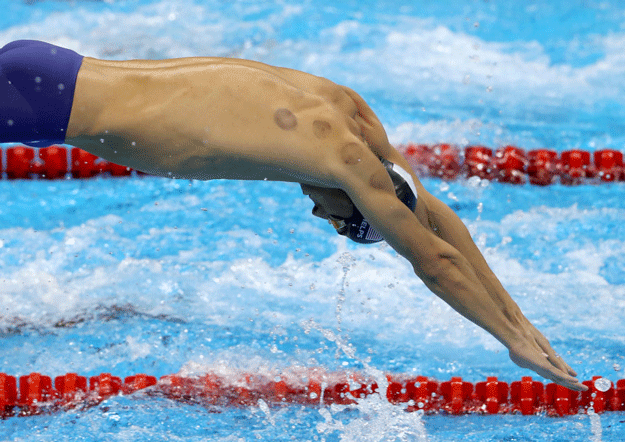 There's a lot of mystery around those circular bruises.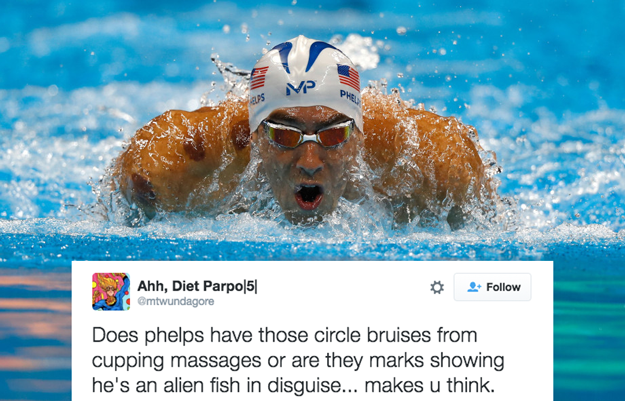 In fact, many of the athletes who use cupping to relieve their muscle tension aren't sure how it works or what's actually happening.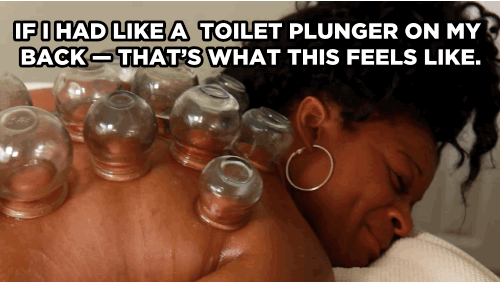 When Nathan Adrian spoke to SwimSwam in 2014 about cupping he explained that it's "a good alternative to massage to help loosen up some of your muscles" and that the practice was "definitely catching on" among other athletes at the time.
Still, Adrian found it hard to describe the practice, saying, "There's more than one explanation for why it works. It's kind of like an Eastern medicine thing, I think that's where it originates."
So what exactly *is* happening to the legs of Michael Phelps in that case?
Let's dive in. Cupping is defined as a treatment modality in traditional Chinese medicine that stimulates acupuncture points for pain relief.
The cups are placed upon the body through various methods that effectively lift the top layer of skin and superficial muscle through the circular, suctioning cups.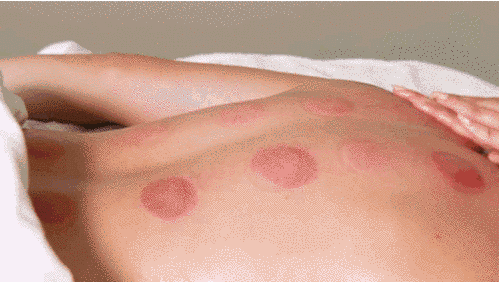 Olympic Gymnast Alexander Naddour told USA Today that cupping has "been the secret that I have had through this year that keeps me healthy. It's been better than any money I've spent on anything else."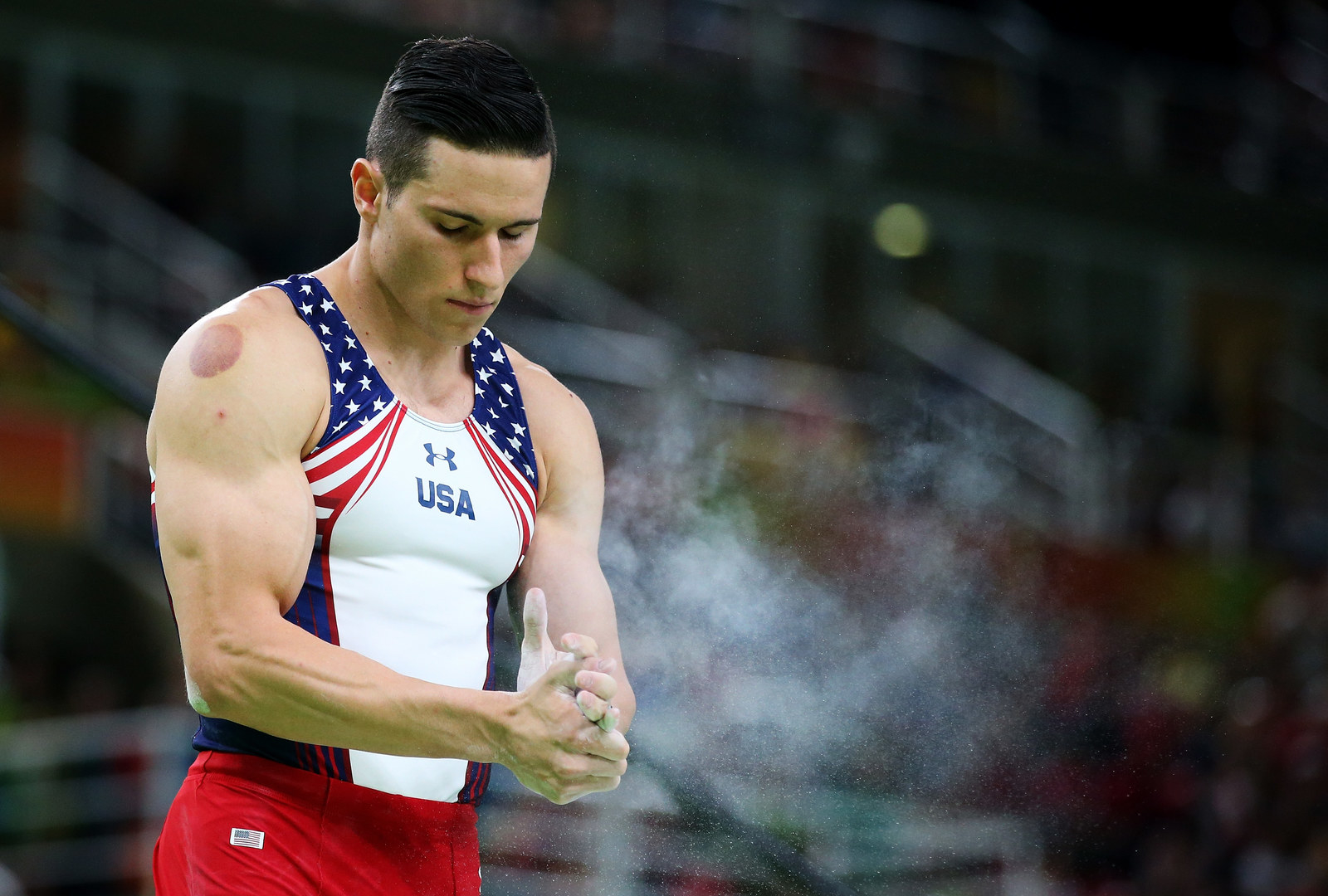 Even Jessica Simpson once tweeted the following: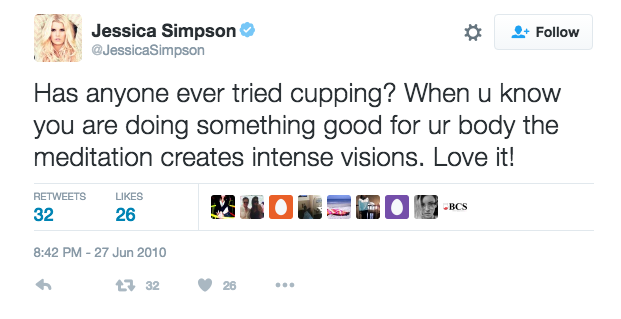 Between the celebrity love and some of the world's greatest athletes singing its praises, cupping is here to stay... at least until the Olympics are over!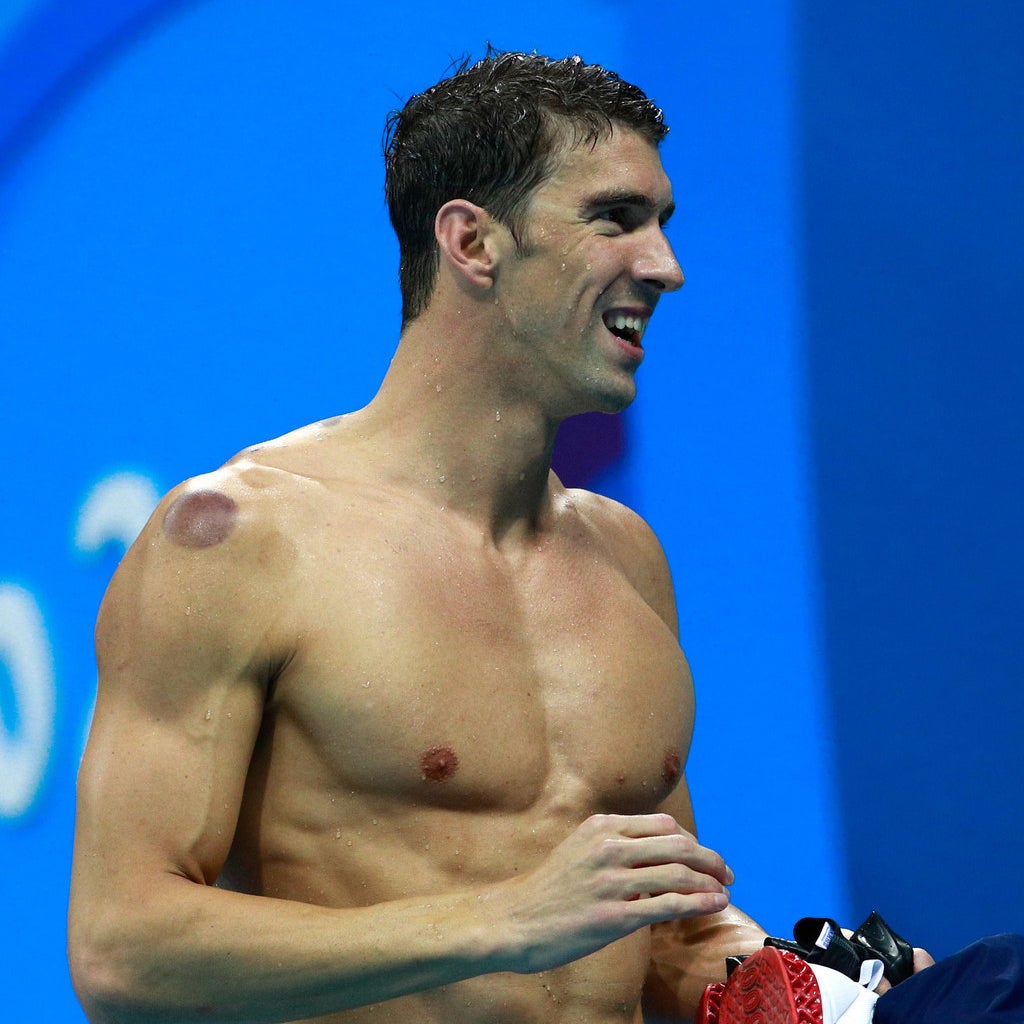 Have you ever tried cupping? Let us know in the comments!