3.
Maya Rudolph, Tina Fey, and Amy Poehler were first to present an award, so they gave us a sampling of jokes they would have used had they been asked to host the show. Amy made a Spider-Man/underwear joke:
4.
Tina had an Oprah moment with the Fyre Fest sandwiches:
5.
And Maya explained how she can relate to Jackson Maine.
6.
Mahershala Ali won Best Supporting Actor for his role in Green Book, making him the first black man to win the accolade two years in a row.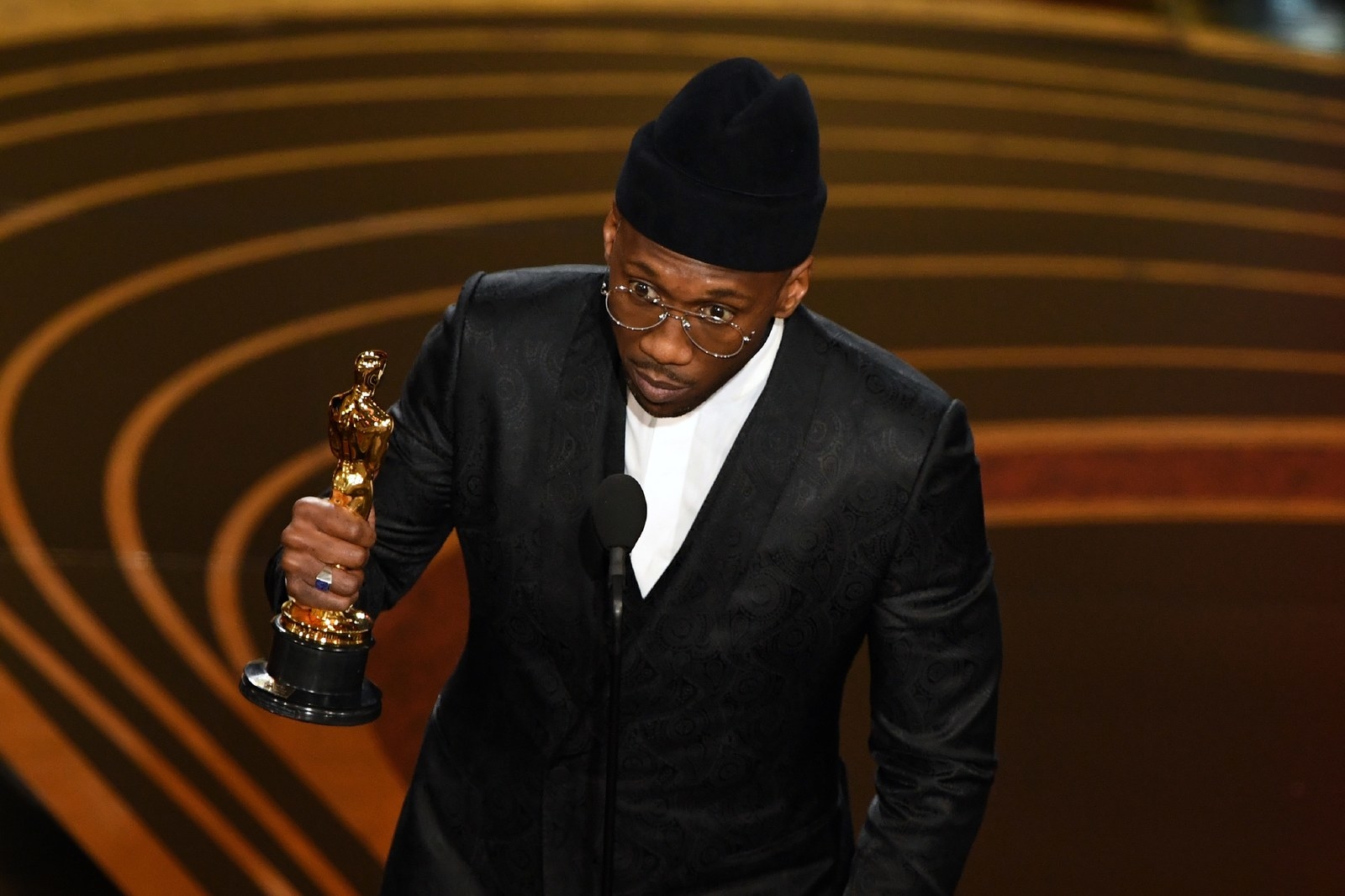 7.
Awkwafina and John Mulaney bonded over the fact that they were both at the Academy Awards for the very first time.
8.
Adorably enough, it was Jason Momoa and Lisa Bonet's first trip, too. (And yes that IS a pale pink scrunchie that Jason is wearing around his wrist!)
10.
Glenn Close wore an incredible golden cape.
11.
Rami Malek thanked his Bohemian Rhapsody co-star and IRL girlfriend during his win for Best Actor.
12.
Chris Evans did a low-key celebration when he saw Black Panther was about to win a second award.
13.
Emma Stone gave Olivia Colman a big ol' kiss after her win for Best Actress was announced.
15.
They nuzzled each other as they sang, causing the entire audience at home to utter "I ship this" silently to themselves.
16.
Glenn Close had a staring contest with Melissa McCarthy.
17.
Frances McDormand did NOT have anything to add.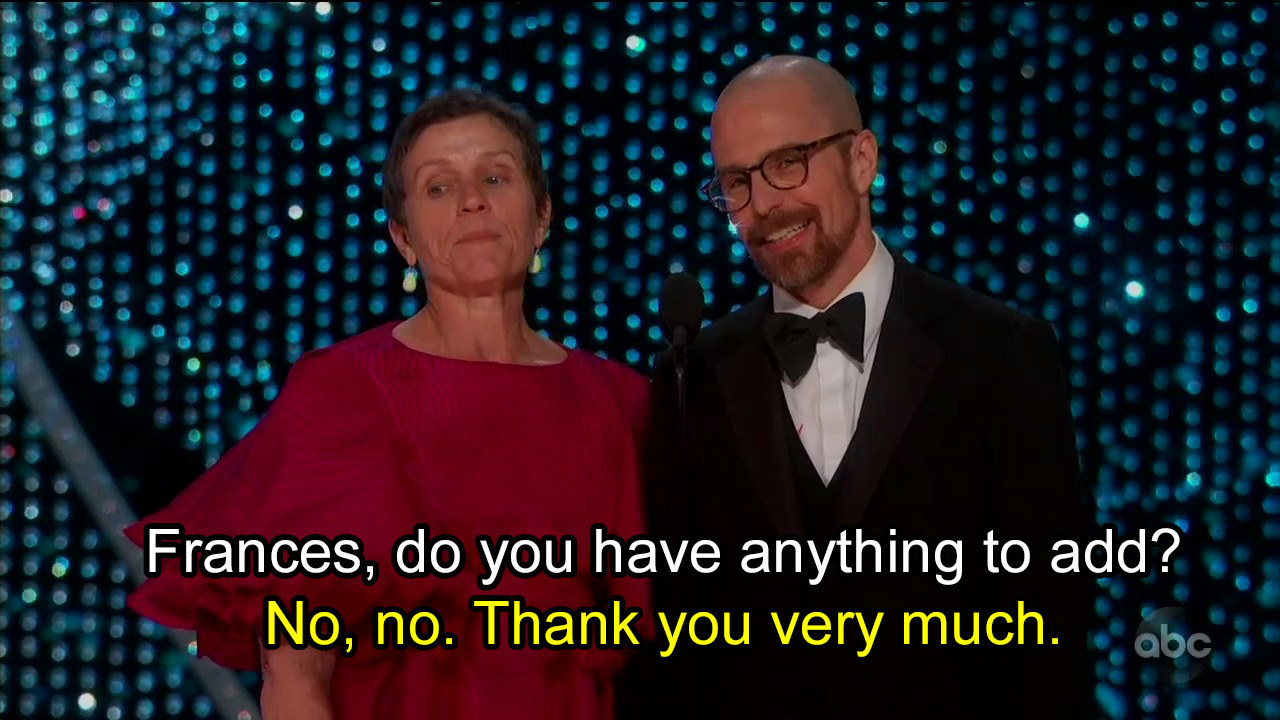 19.
Spike Lee accepted the award for Best Adapted Screenplay and said, "The 2020 Presidential election is around the corner... let's all do the right thing!"
20.
J-Lo and A-Rod danced in their seats.
21.
Krysten Ritter announced her pregnancy on the red carpet.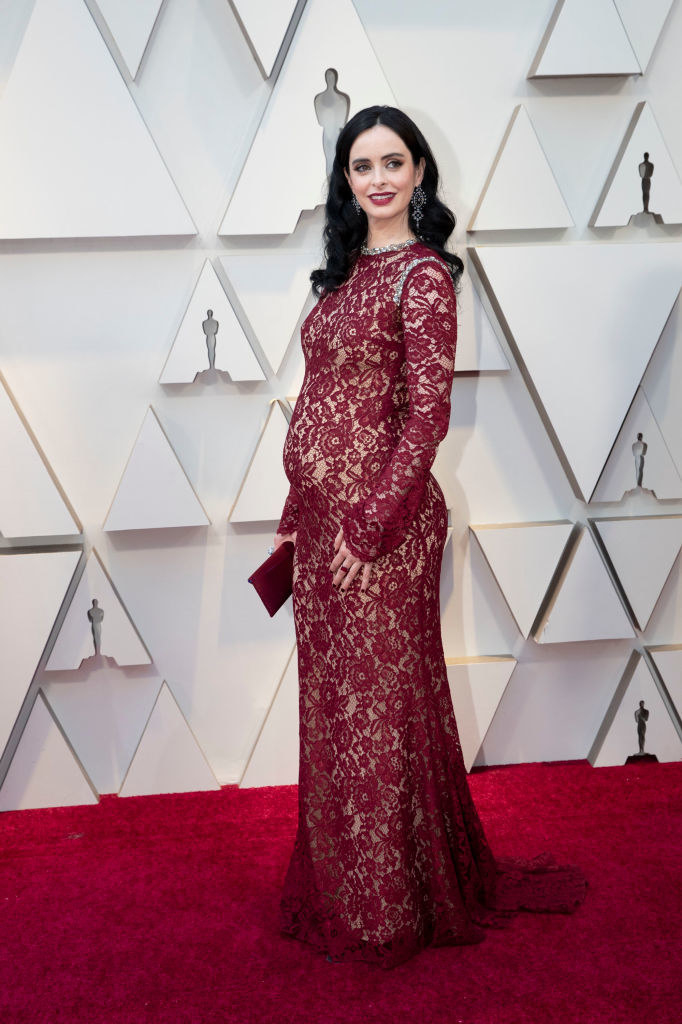 22.
Period. End of Sentence. won for Documentary Short Subject and director Rayka Zehtabchi championed period representation and said this:
23.
Melissa McCarthy and Brian Tyree Henry dressed up like this: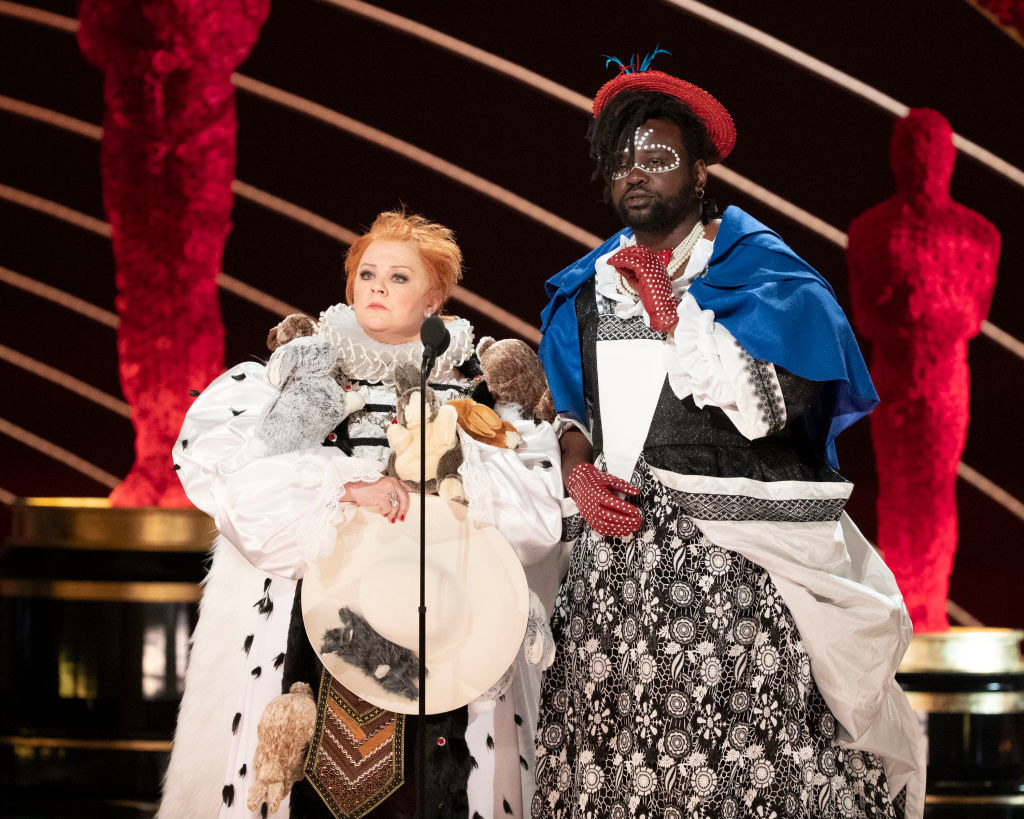 24.
Mike Myers and Dana Carvey had a little Wayne's World reunion on stage while presenting.
25.
And Gaga kissed the 2019 awards season goodbye!