Earlier this month, Netflix debuted Our Planet, a breathtaking series narrated by David Attenborough that's kind of an emotional roller coaster, to be honest.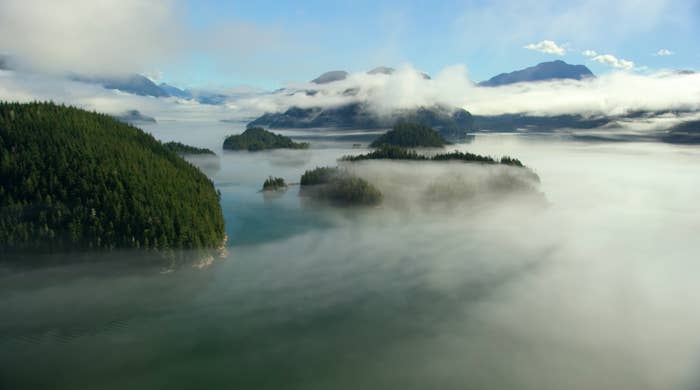 Do the people love it? Yes. But something you might not have expected is that dogs actually really love it, too!
1.
Like this pup, who couldn't take their eyes off of it.
2.
Or this dog, Odin, who loved watching the wild dogs.
3.
This pup liked watching the wild dogs, too.
4.
This dog named Cheeky gazed at the stampede of wildebeests.
5.
Meanwhile, Porkchop got to watch from bed.
6.
This pup watched along in awe.
7.
And Mia is a nature documentary connoisseur.
8.
George had to get nice and close to the screen.
9.
This little guy was practically on the edge of his seat.
10.
This pup was a little freaked out by jaguars in the rainforest, and I can't say I blame him.
11.
This dog particularly enjoyed the flamingo scene.
12.
Both of these dogs enjoyed chilling out on the couch and watching.
13.
This pup loved the show so much he climbed up to the TV to say hi to the wolves.
14.
This doggo jumped with the birds.
15.
And these dogs wouldn't stop barking at the TV.