People Are Demanding Paul Giamatti Get The Wax Figure He Deserves
It's a thing, apparently!
Last night I was trolling around on the internet when I got an interesting message on Twitter.
It was from an account called @WaxPaulNow, and it asked me if I gave a damn about the fact that Paul Giamatti doesn't have a wax figure.
Why shouldn't Paul Giamatti, award-winning actor, have his own wax figure?
Was Sideways not the thing everyone over 35 talked about in 2004?
Then I found out from my coworker, Jen, that the #WaxPaulNow campaign had even hit the literal streets of New York.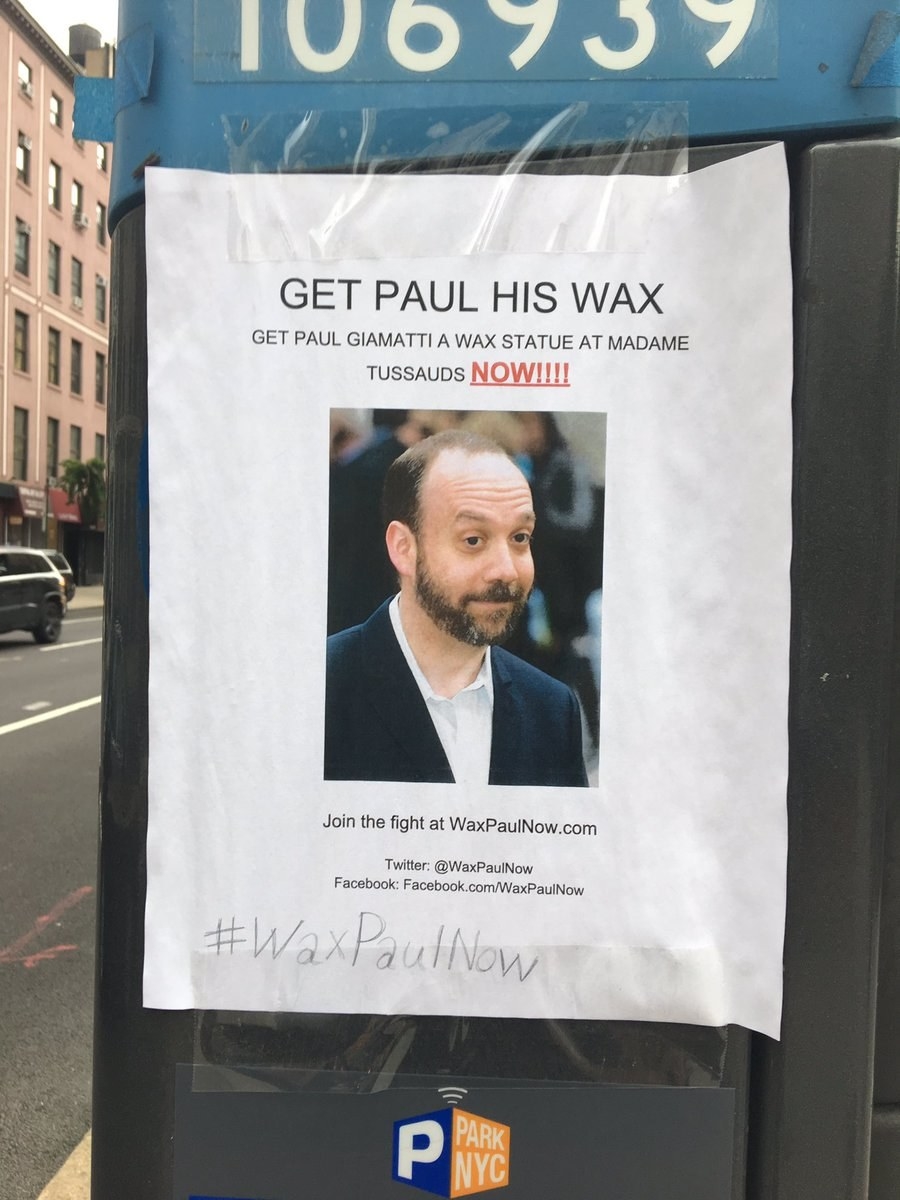 So, Madam Tussauds, I beg of you: give the people what they want!
The world will be a better place for it.