Carson Daly Revealed A Bunch Of Tattoos I Didn't Know Existed While Getting His Flu Shot
Let's talk about Carson Daly's sleeves.
This morning on the Today show, Dr. Oz woke up early to give all of the anchors flu shots live on-air.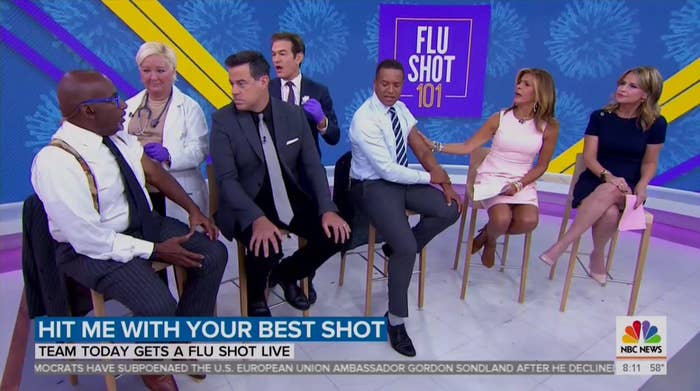 I noticed that it was kind of weird how all of the anchors had their arms exposed and ready to get the shot except for Carson Daly.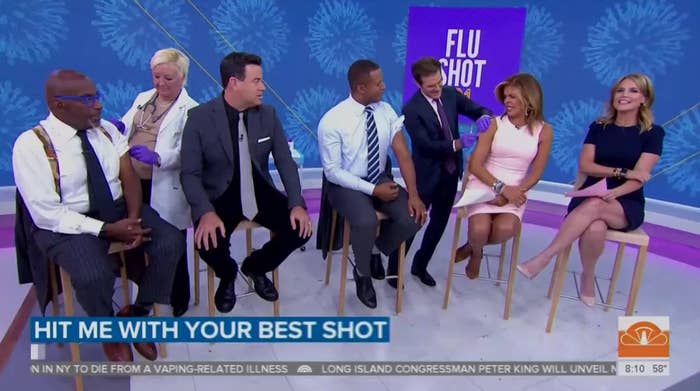 So when Savanna Guthrie asked him, "Wait, Carson, are you gonna do it?" Carson replied, "Yeah, I'm ready," and whipped off his suit jacket like he'd been waiting to rock our worlds the entire time:
His co-anchors reacted like this: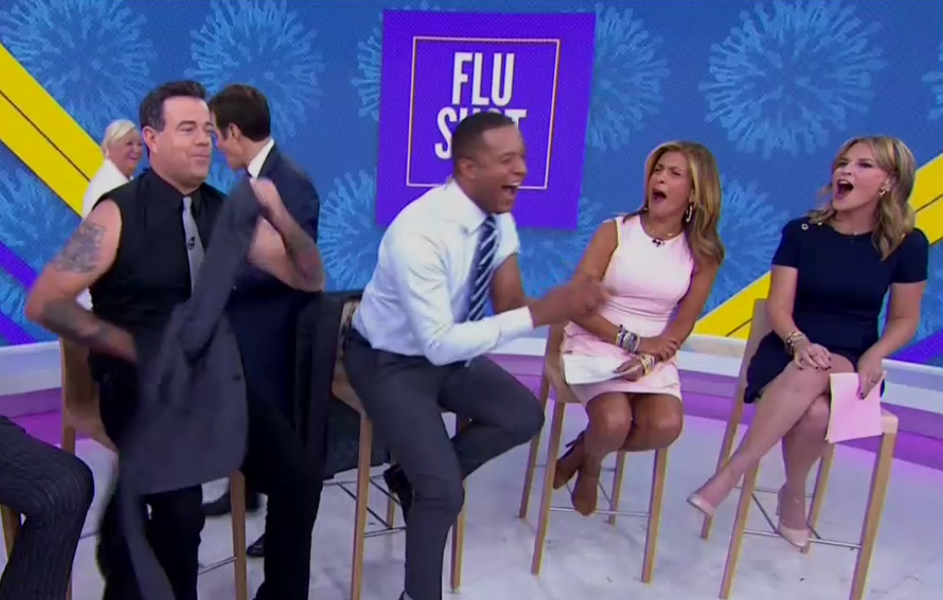 And Craig Melvin loved it so much that he laughed himself off of his seat.
Carson went on to get the shot from Dr. Oz and acted like he didn't understand what was weird about his wardrobe choice.
When asked, he said he was wearing his "flu shot shirt," which is something I've personally never heard of (but can get behind if it makes people want to get their flu shot).
He said he wears it once per year on the day he gets his flu shot, but didn't acknowledge that this was the first time we'd ever heard of a "flu shot shirt" — or seen his tattoos on-air!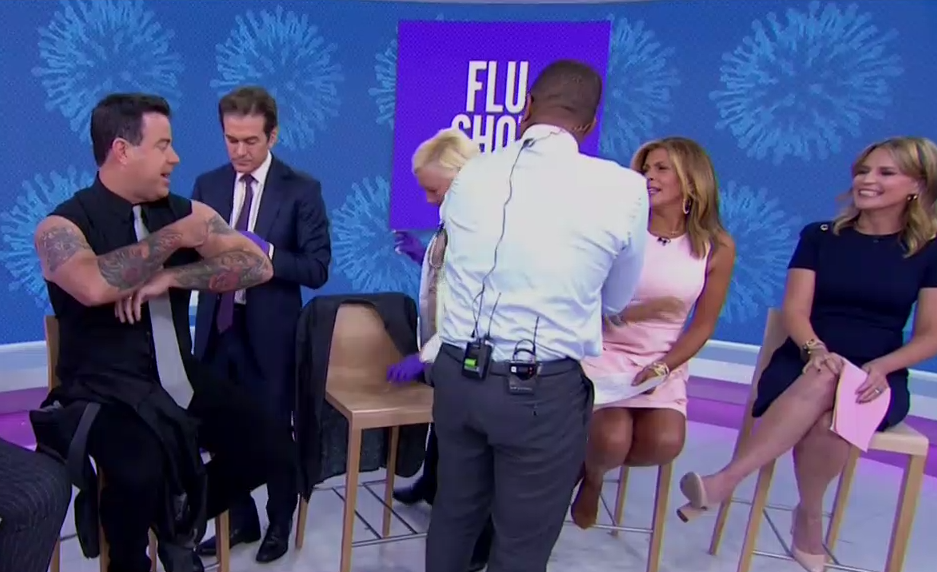 As for the ~fashion~ of it all, he understood the concern of his colleagues. "This is from the Larry the Cable Guy collection," he joked.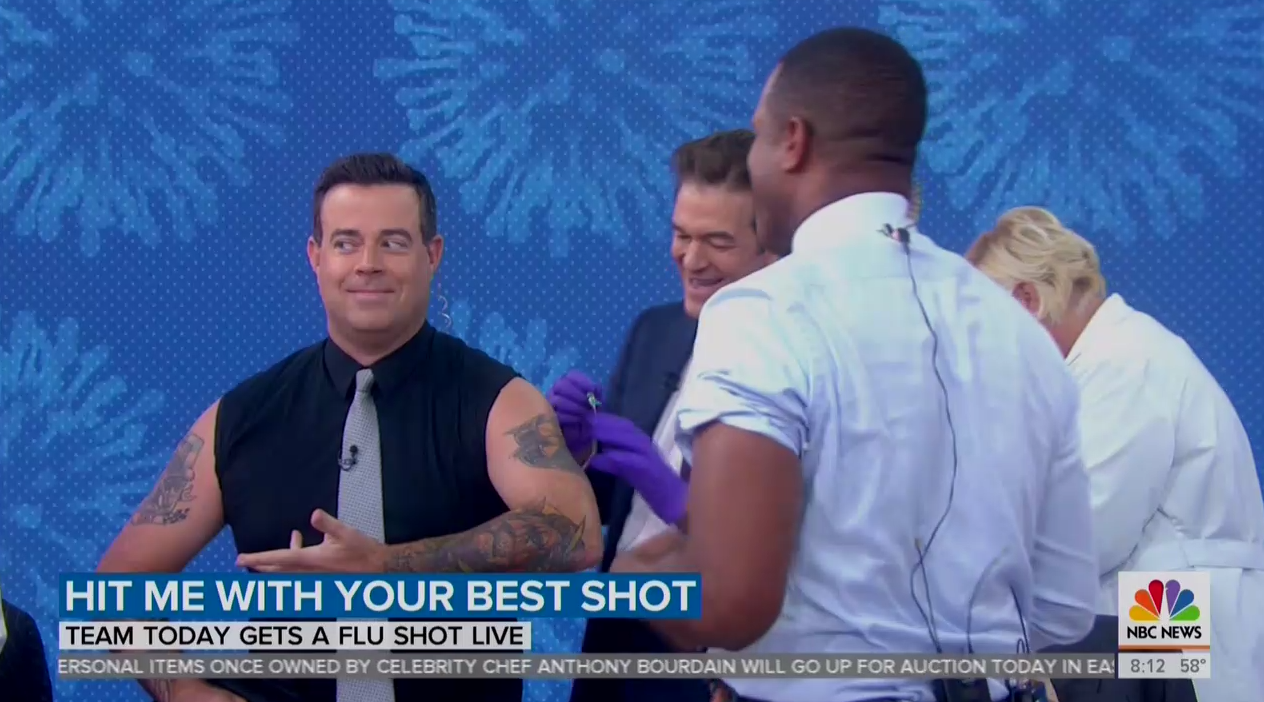 I guess all I can say is...thanks for the free tickets to the gun show, Carson!