Renée Zellweger Films "Bridget Jones's Baby" In London
Renée Zellweger is back in action as our favorite rom-com heroine.
And here's all the proof you need that the third movie — tentatively titled Bridget Jones's Baby — is HAPPENING, PEOPLE!!!!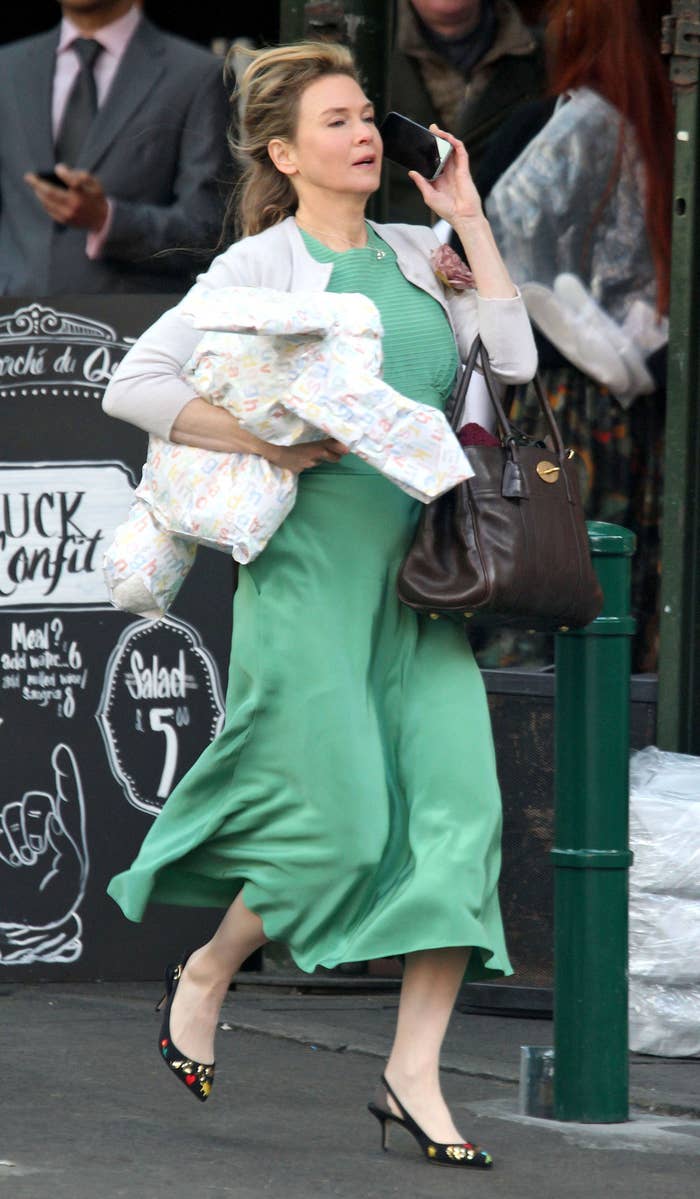 Here's Renée Zellweger filming in London's Borough Market over the weekend.
With an iPhone in one hand...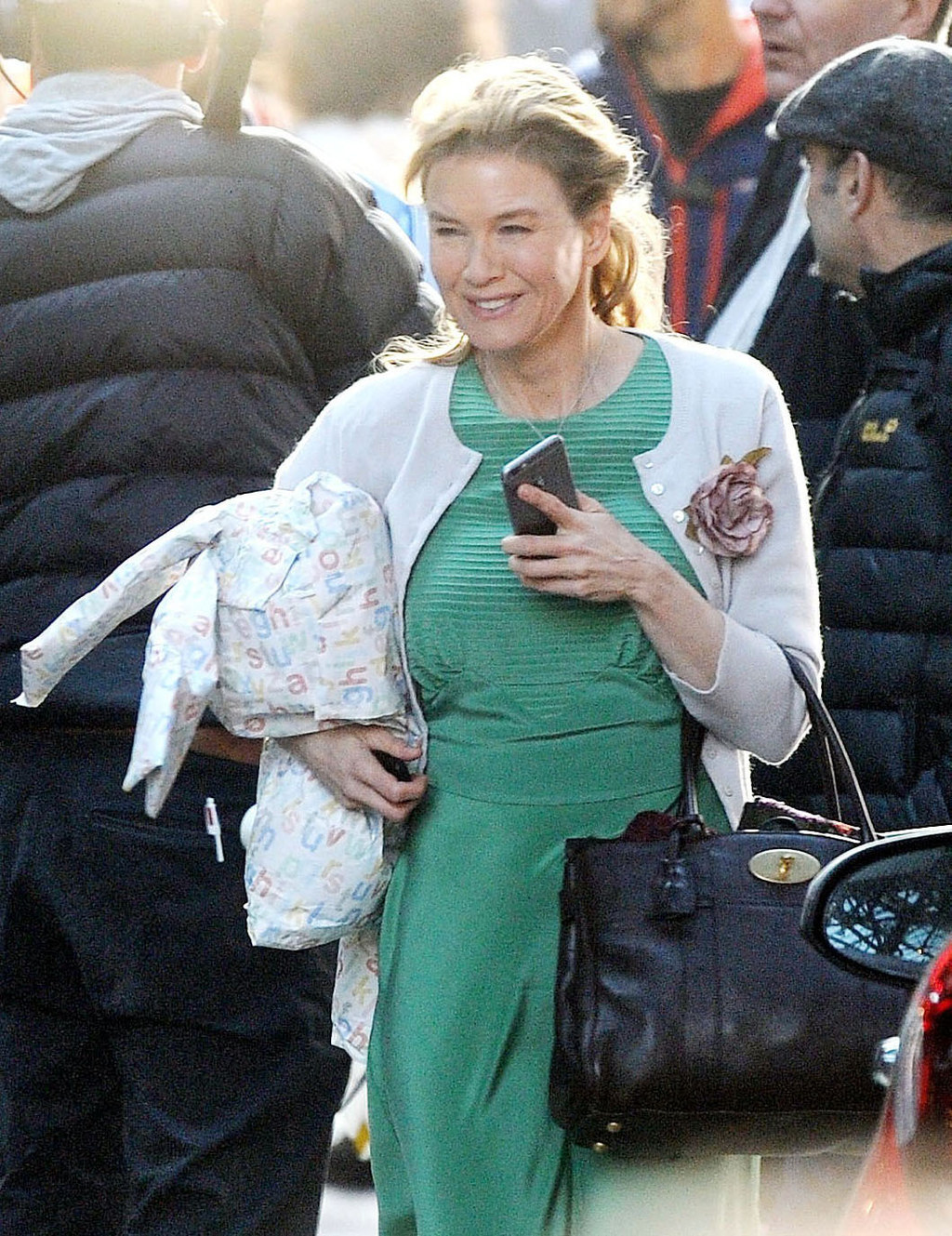 ...and a "baby" in the other.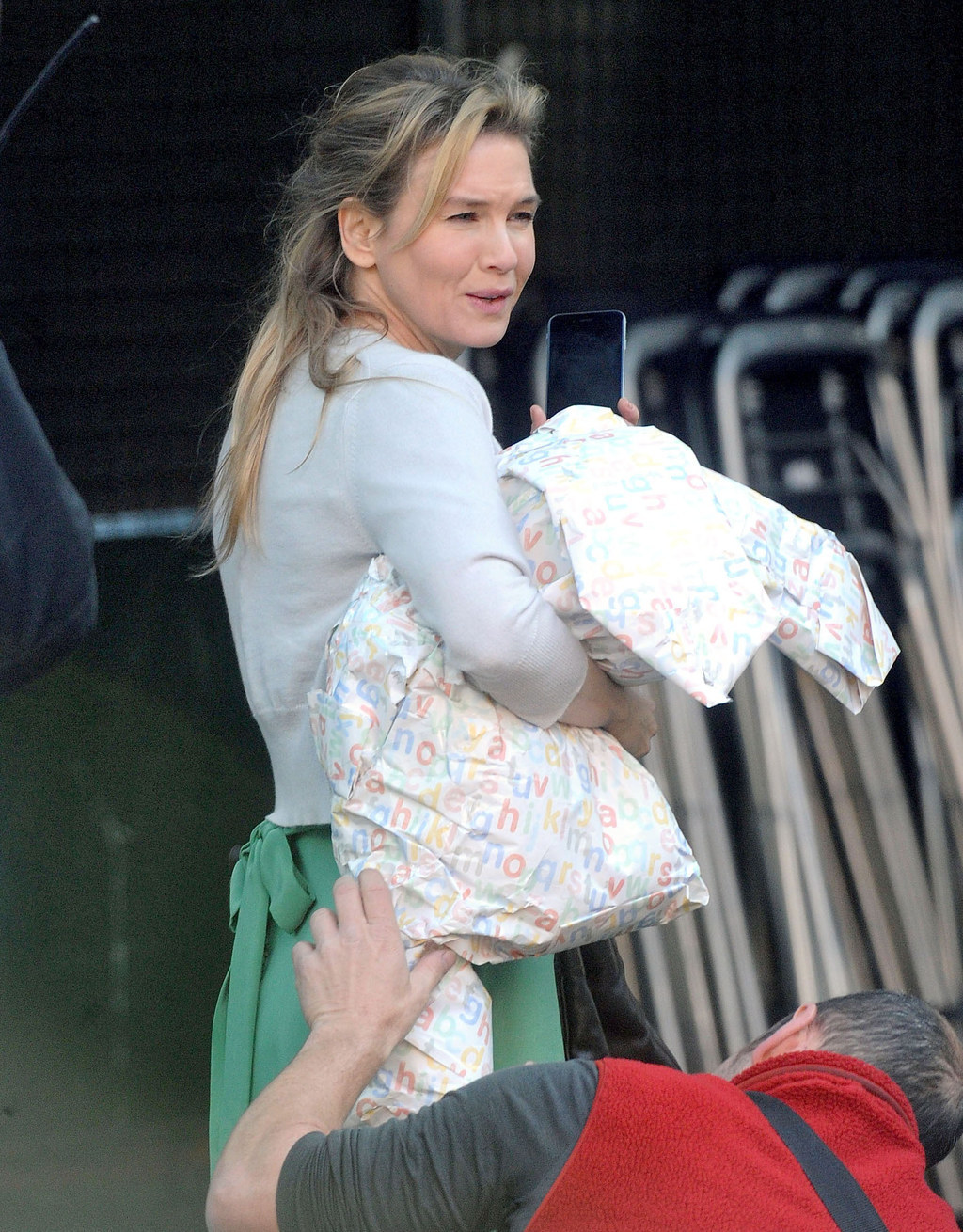 Looks like Bridget is doing just fine in movie No. 3.