1.
When Drake commented on Justin Bieber's random throwback photo featuring Selena Gomez.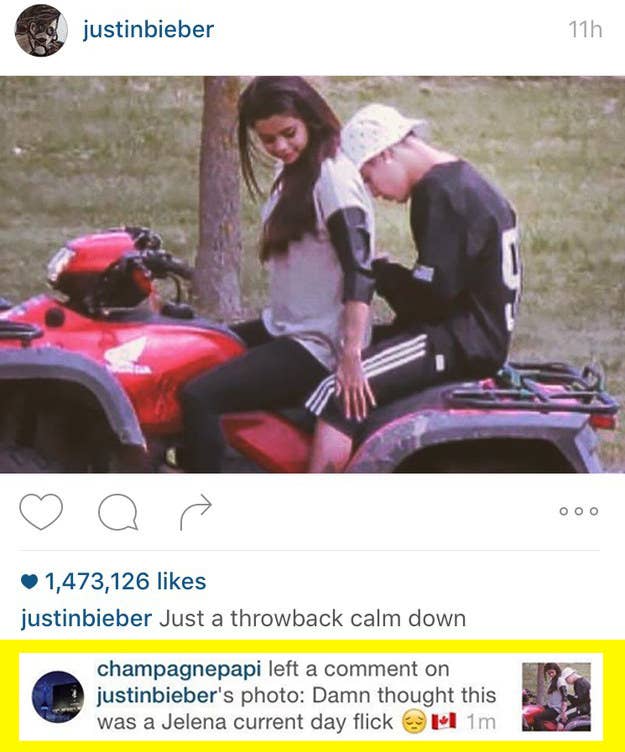 2.
When Justin Bieber returned the love by praising Drake's ripped bod.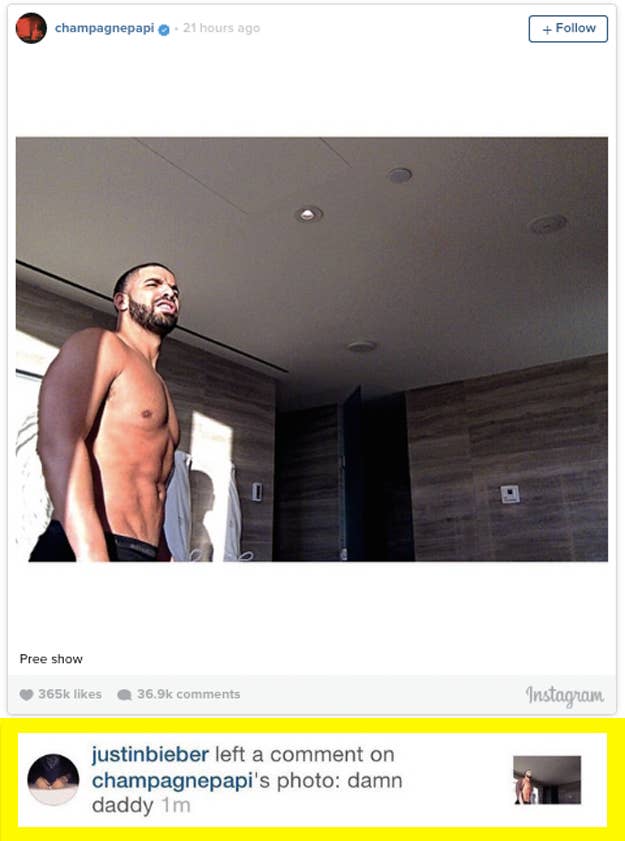 3.
When Khloe Kardashian shut down a troll.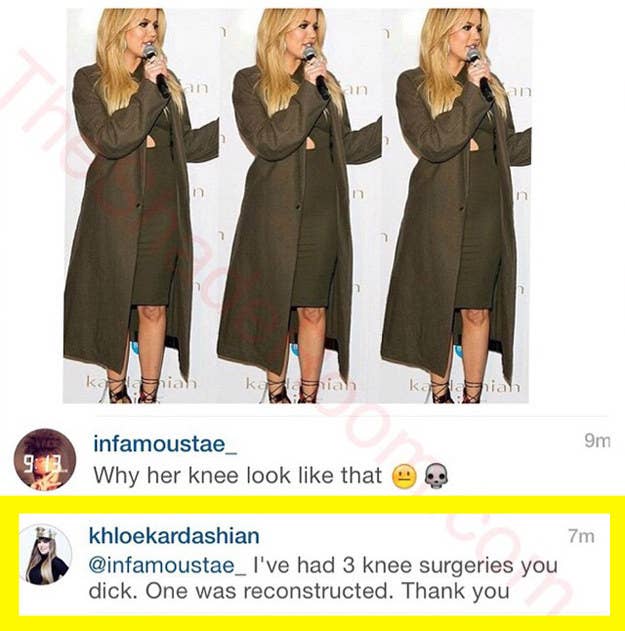 4.
When Idris Elba ~kept it positive~ after being called "too street" to play James Bond.
5.
When David Beckham pointed out that his son's "old school Ralph Lauren" was actually just his old hoodie.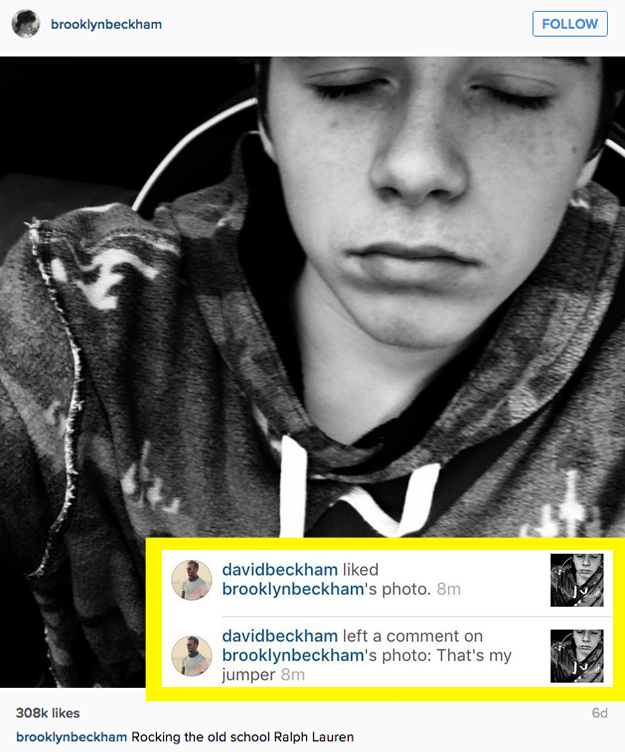 6.
When Demi Lovato called out 50 Cent posting a meme about Ronda Rousey because Floyd Mayweather "told me to."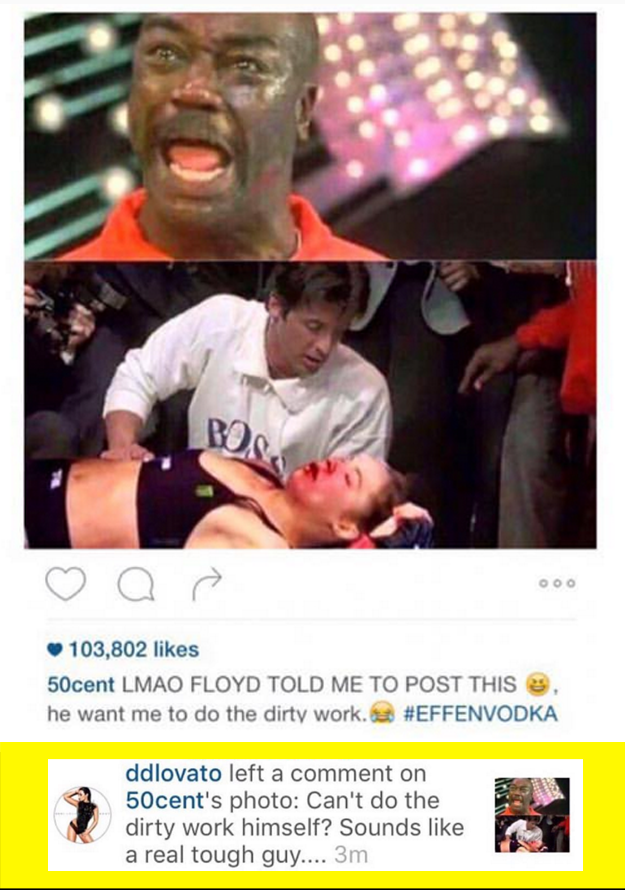 7.
And we can't forget the constant Rick Ross/50 Cent Instagram war that occurred throughout the year.
8.
The time Kim Kardashian clapped back at a troll who has a problem with North West's first tweet.
9.
When Taylor Swift sweetly reached out to a fan in need.
10.
When Kourtney Kardashian insinuated ~something fishy~ with her comment on Kylie Jenner's photo.
11.
Zendaya's smart and powerful defense of wearing dreadlocks at the Oscars after Giuliana Rancic ridiculed them on Fashion Police.
12.
And again when she later bravely posted her own before-and-after photos after a magazine overly retouched her shoot.