1.
Quvenzhané Wallis' first acceptance speech of the season:
3.
...and how he thanked "The Academy."
4.
Kathryn Bigelow: "I know, I can't believe they snubbed me either! Shh, wait, the camera is on us — let's talk about it later."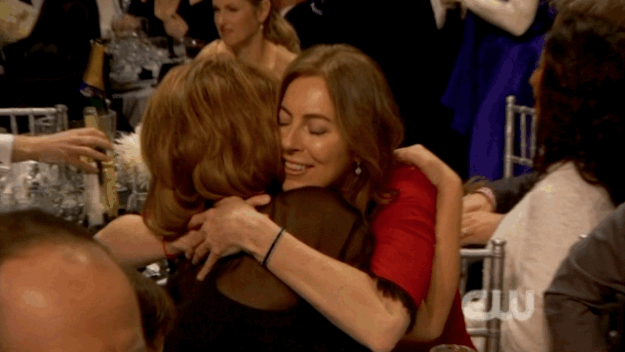 5.
Tommy Lee Jones does NOT appreciate how loud the music is.
6.
Christian Bale: "For 'The Machinist' I only drank green juice for three months. How'd YOU do it?"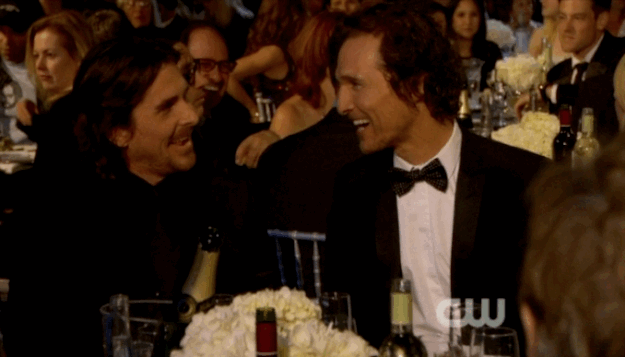 7.
Judd Apatow demanded a standing ovation ...and then rubbed his win in everyone's face.
8.
Joseph Gordon-Levitt fixed Anne Hathaway's wardrobe malfunction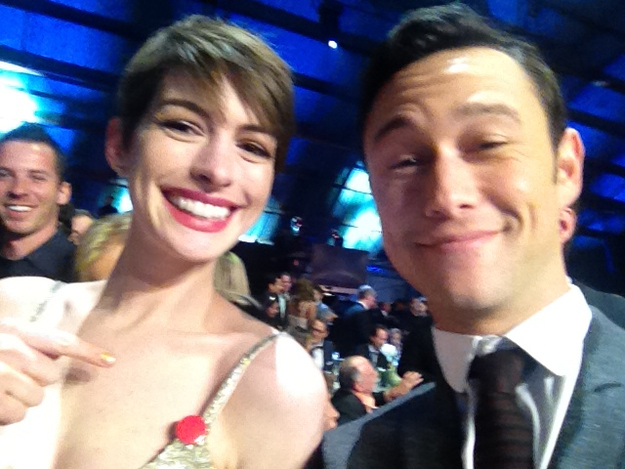 9.
"Ted" lost to Bradley Cooper.
11.
Before Judd Apatow, Rebel Wilson was just a street girl, addicted to crack.
13.
Whatever you do, DON'T forget the "e" on Anne Hathaway's name.