13 Things You Missed At The 2013 Critic's Choice Awards
From Ben Affleck thanking "the academy" for his Best Director win to Quvenzhané Wallis' first adorable acceptance speech, here is everything you missed from last night's broadcast.
1.
Quvenzhané Wallis' first acceptance speech of the season:
2.
Ben Affleck's genuine look of shock when he won Best Director
3.
...and how he thanked "The Academy."
4.
Kathryn Bigelow: "I know, I can't believe they snubbed me either! Shh, wait, the camera is on us — let's talk about it later."
5.
Tommy Lee Jones does NOT appreciate how loud the music is.
6.
Christian Bale: "For 'The Machinist' I only drank green juice for three months. How'd YOU do it?"
7.
Judd Apatow demanded a standing ovation ...and then rubbed his win in everyone's face.
8.
Joseph Gordon-Levitt fixed Anne Hathaway's wardrobe malfunction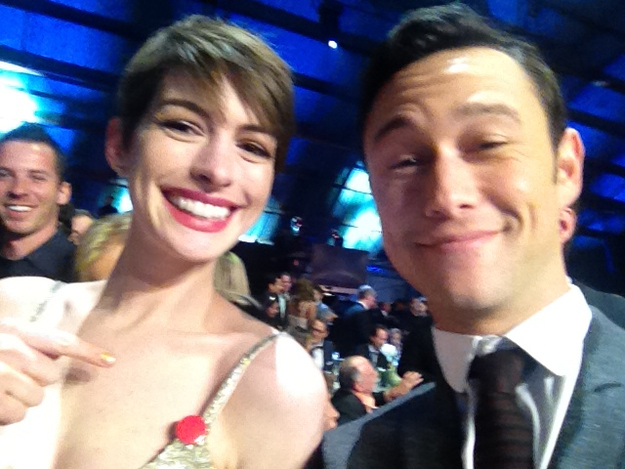 9.
"Ted" lost to Bradley Cooper.
10.
Jack Black is really, really cute with his wife.
11.
Before Judd Apatow, Rebel Wilson was just a street girl, addicted to crack.
12.
He couldn't fix her habit of Teresa Giudice-ing, though.
13.
Whatever you do, DON'T forget the "e" on Anne Hathaway's name.