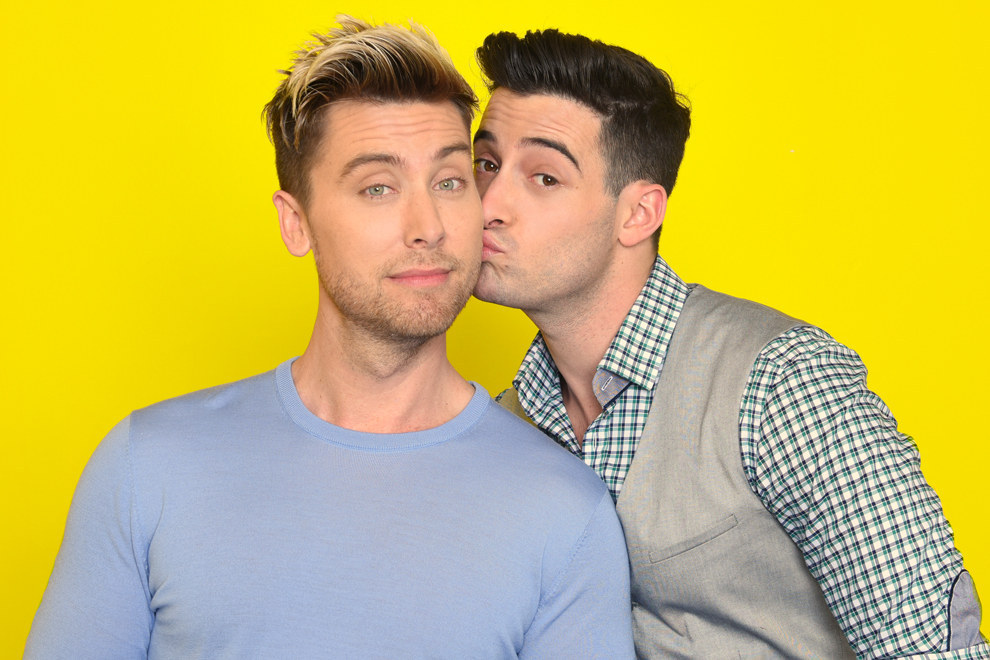 In case you didn't know — hi, have you been living under a rock? — Lance Bass and Michael Turchin are getting married on television tonight. Why should you care? Well, not only is this a unique opportunity to watch one of our favorite boy-banders tie the knot, it will make E! the first American television network to broadcast a celebrity marriage between two men. To mark the historic occasion, Lance and Michael stopped by BuzzFeed's New York offices to give us the scoop about why we should tune in to see their televised nuptials. As they recalled their wedding and acted out their reasons to watch in GIF form, it was clear to all in attendance that there were never two people more, well, "in sync."
1. Who knew Lance was singing "God Must've Spent a Little More Time On You"...to a boy?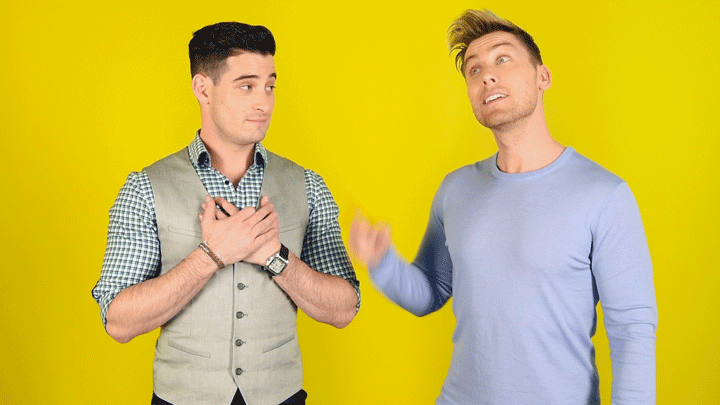 ♬ God must have spent a little more time on youuuuu ♬
Turns out wedding planning can turn anyone into a bridezilla or groomzilla.
Take that, traditional wedding tropes!
Why, what did you expect?
The perks of having a double bachelor party are infinite.
6. Any time two or more members of NSYNC are in the same room, attention must be paid.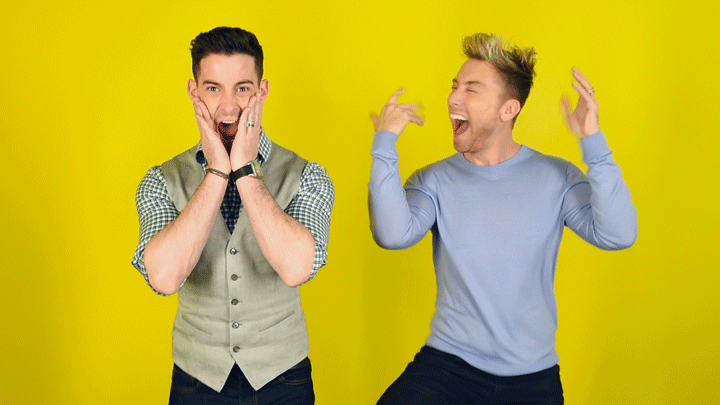 Basically: *//\\// SYNC for life.
7. If Lisa Vanderpump is handing out advice, we need to hear what she's got to say.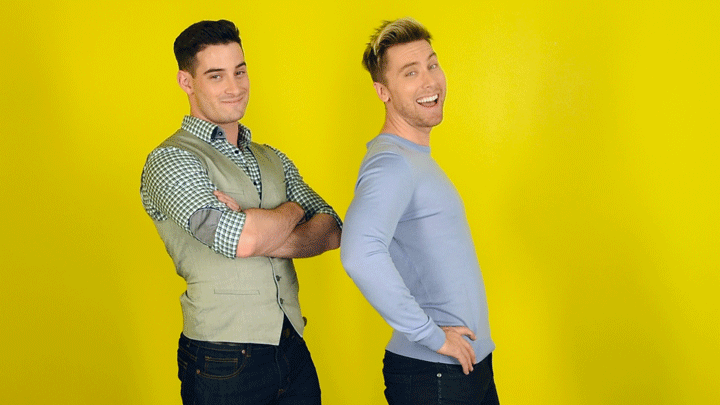 *Does the Real Housewives intro spin*
8. Ariel the Mermaid (Joanna Garcia) and Meadow Soprano (Jaime-Lynn Sigler) marrying two dudes.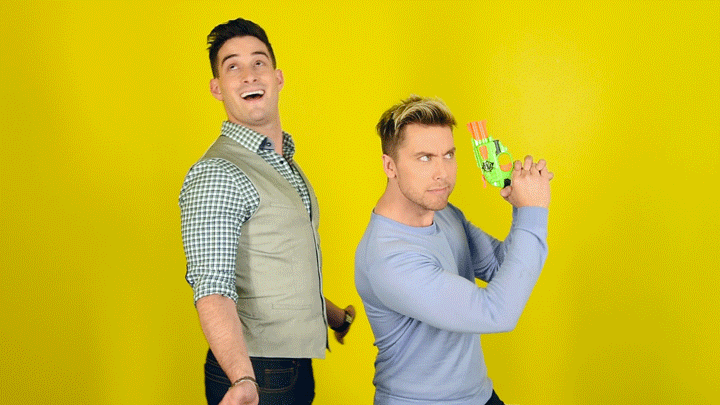 Two officiants are better than one — especially when they're television stars!
9. The chance to see that old classic love story where a nice Southern boy marries a good Jewish boy.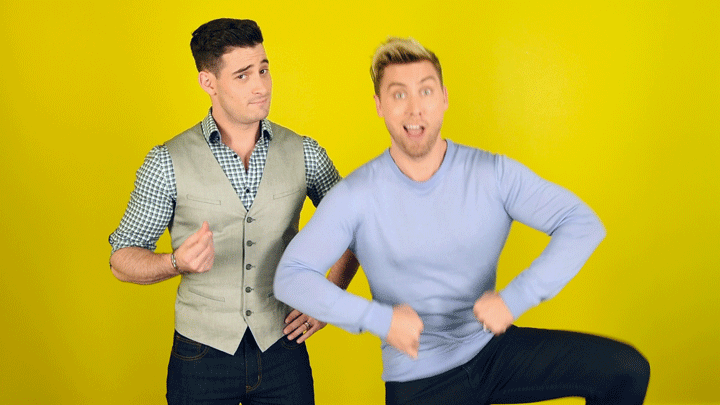 Not only did Lance and Michael's pups make their way down the aisle, but Lisa Vanderpump's celebridog Giggy was there, too!
Sorry, Michael. Some occasions call for fancy clothes!
12. With "Growing Pains" AND "Married With Children" representing, can children be far behind?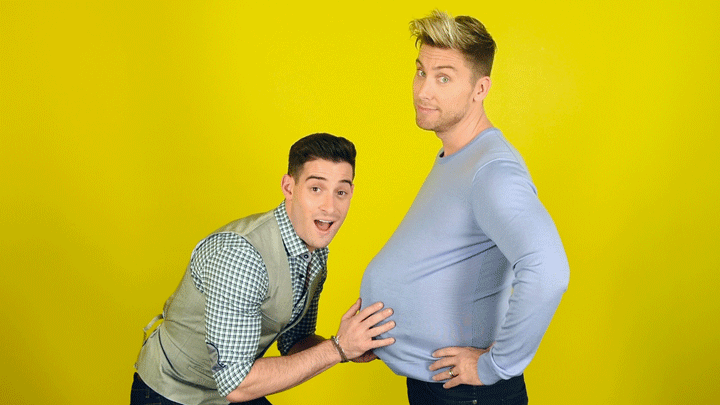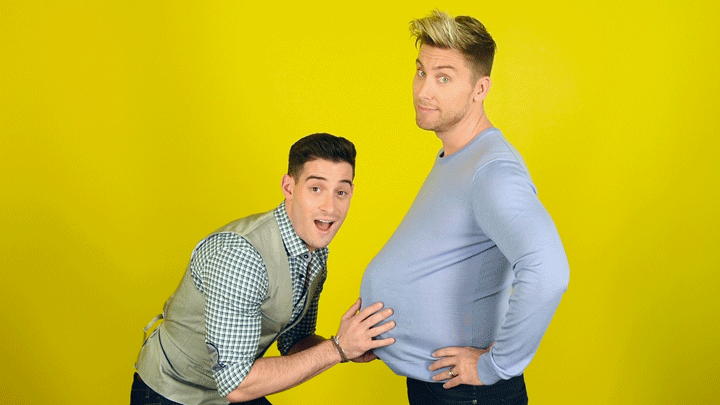 Well, can they???
Lance Loves Michael: The Lance Bass Wedding airs TONIGHT at 8 p.m. on E!