It's Pride, y'all! I got my Pride Shorts...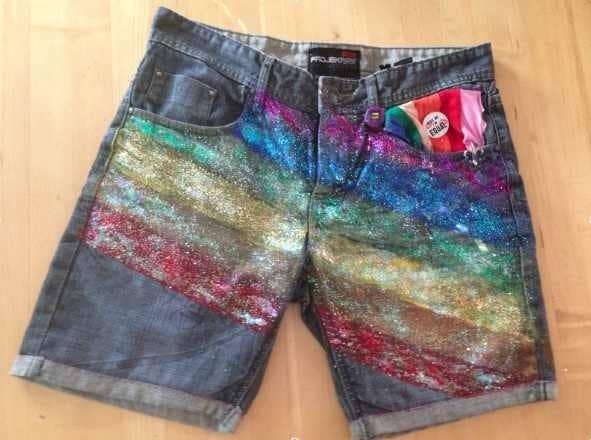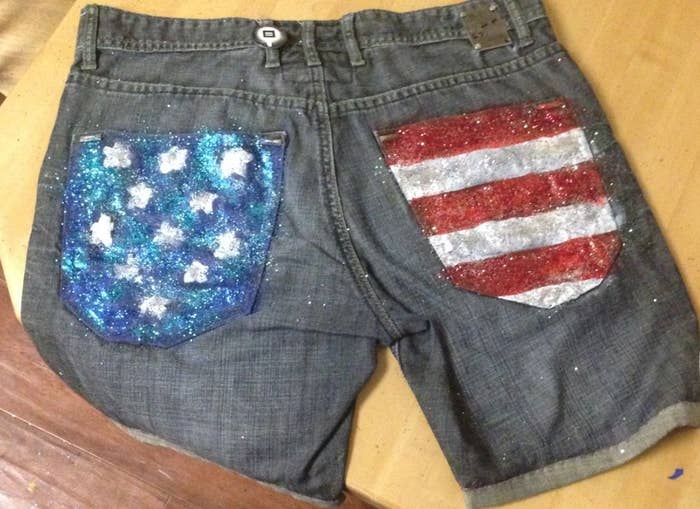 ...and my gold stars. So... who will earn gold stars at New York Pride 2013?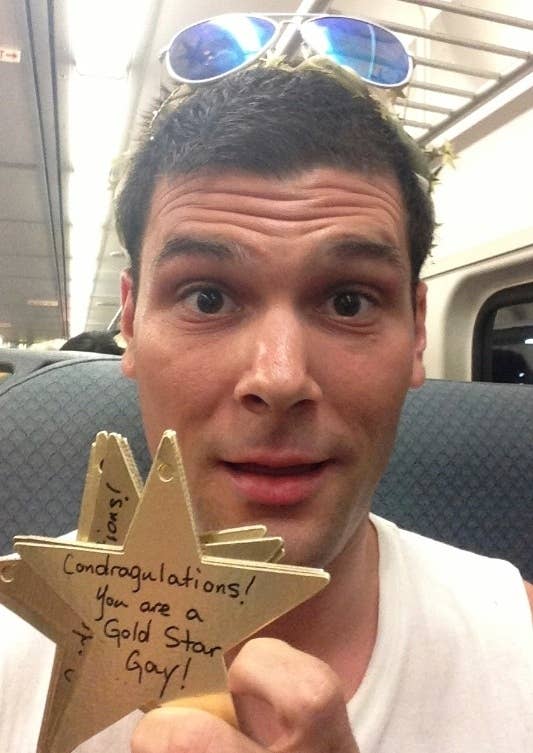 1.
She complimented my shorts on the train... Kindness gets you a gold star.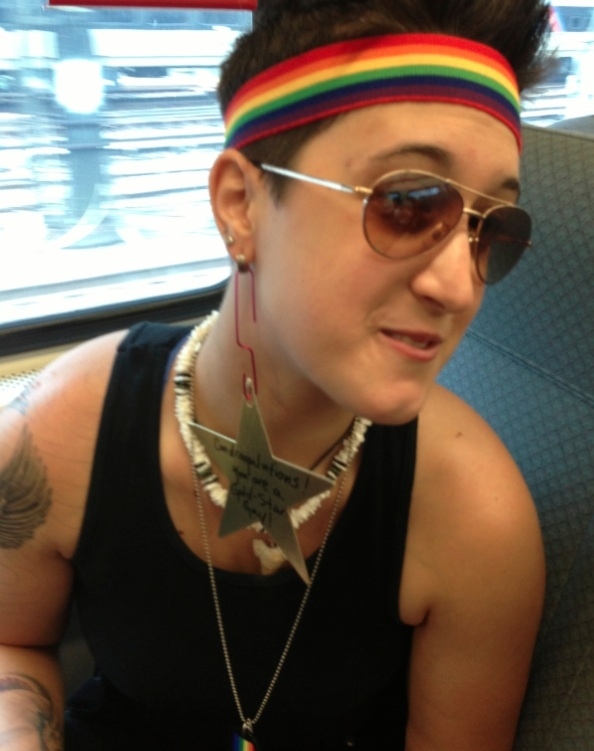 Also... instant earring or Christmas ornament!
After getting off the train from Jersey, I ducked into a nearby restroom and ran into this outfit.
2.
This tail just earned you a gold star.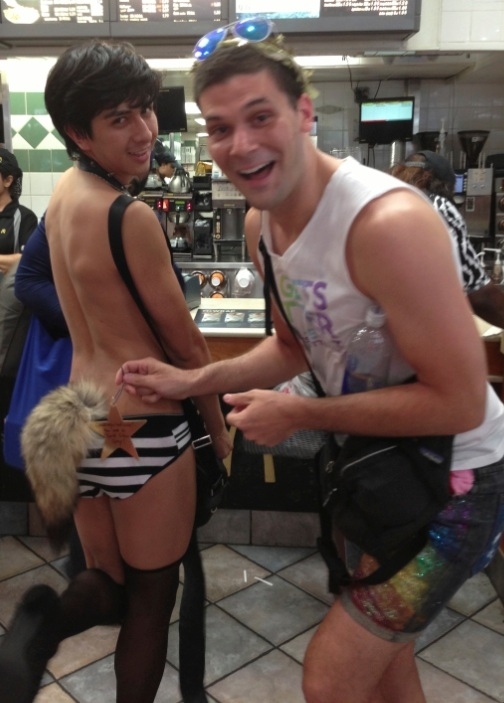 Soon, it was time to line up for the Pride March, which means glitter... lots and LOTS of glitter.
3.
We agreed that glitter is the color of Pride. That earns you a gold star.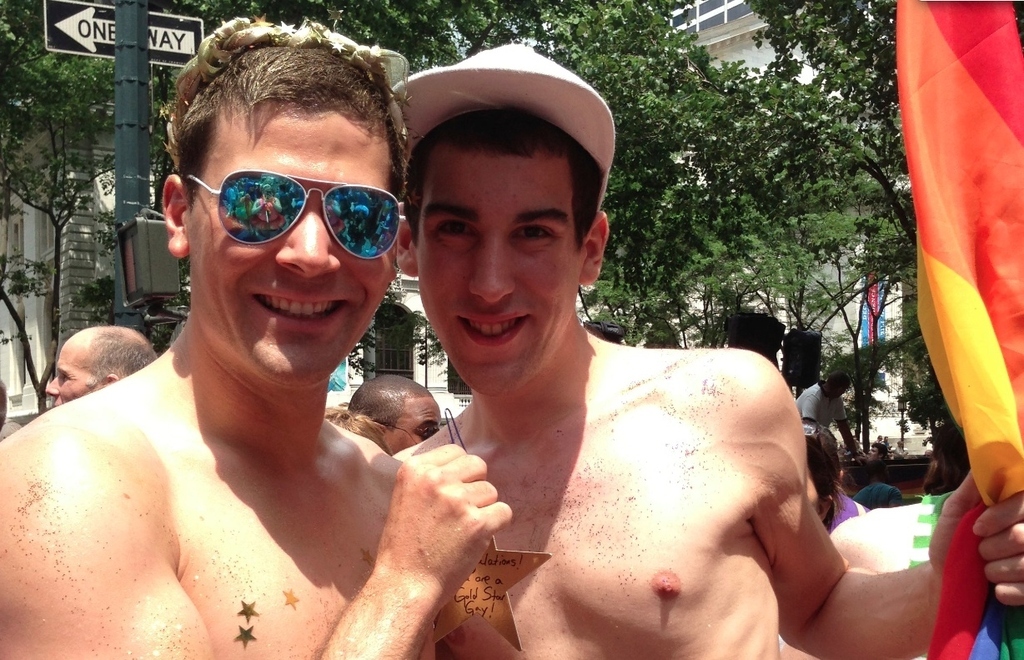 4.
Edie Windsor is our new Queen Mother and this year's grand marshall. Oh you definitely get a gold star, Edie. Always and forever.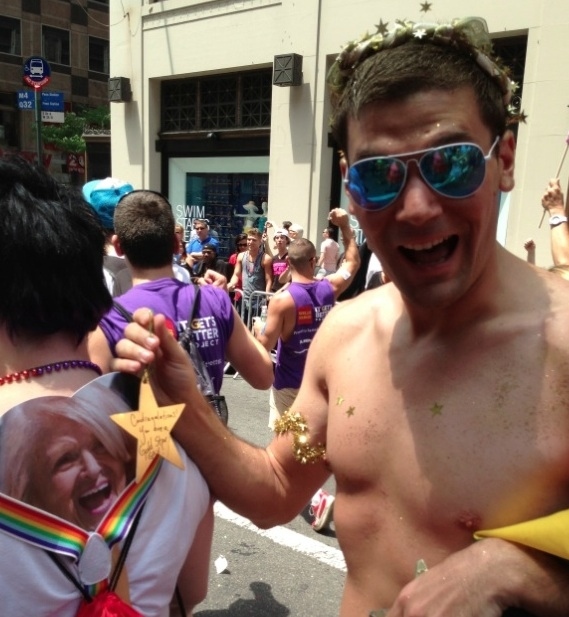 "Let the marching commence!"
5.
This drag queen made from a wooden spoon most certainly earns a gold star.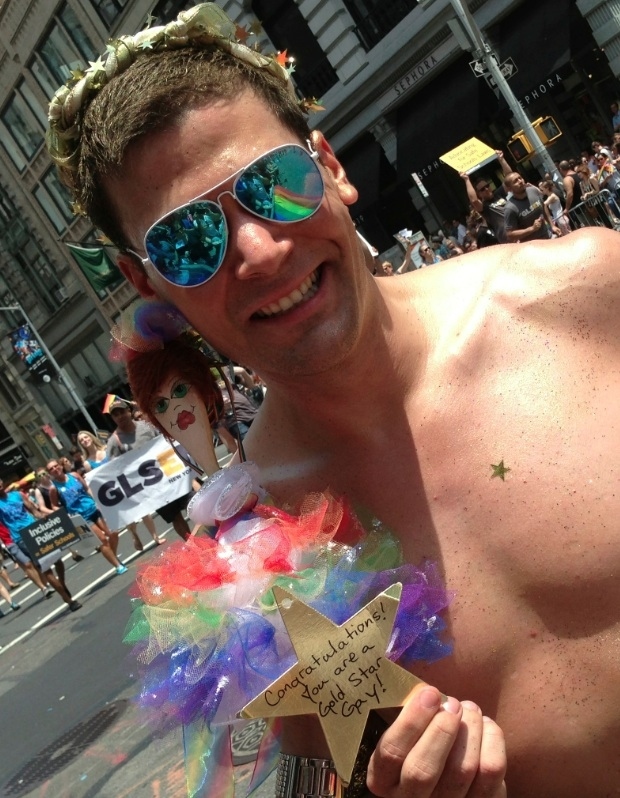 6.
Love, adoration, and a purple cowboy hat earn you a gold star.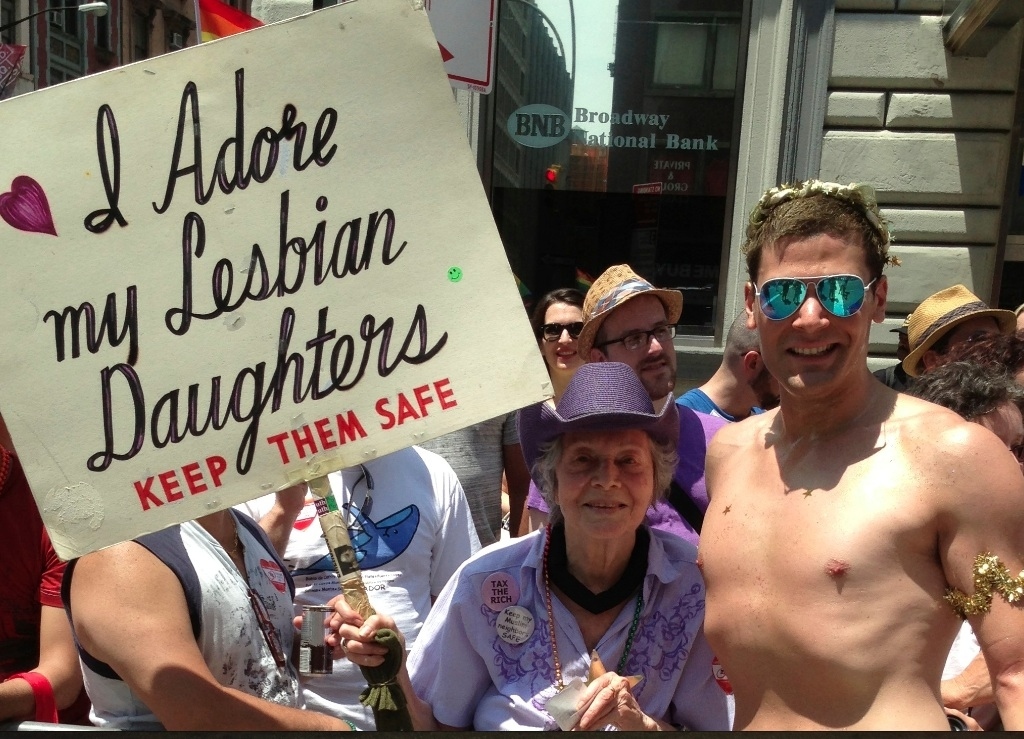 7.
These ladies just got married! Con-drag-ulations, you get a gold star!
8.
This cop wanted to get in on the glitter... Your dedication and service get you a gold star.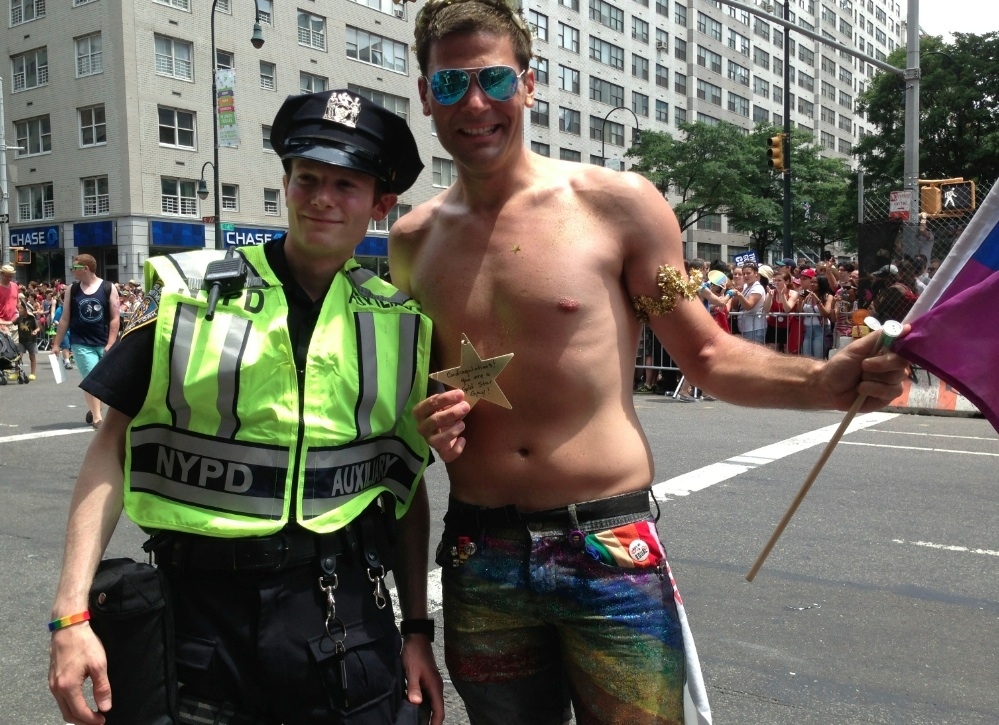 9.
Oh look, some fellow New Jersey gays. Your Jersey Pride gets you a gold star.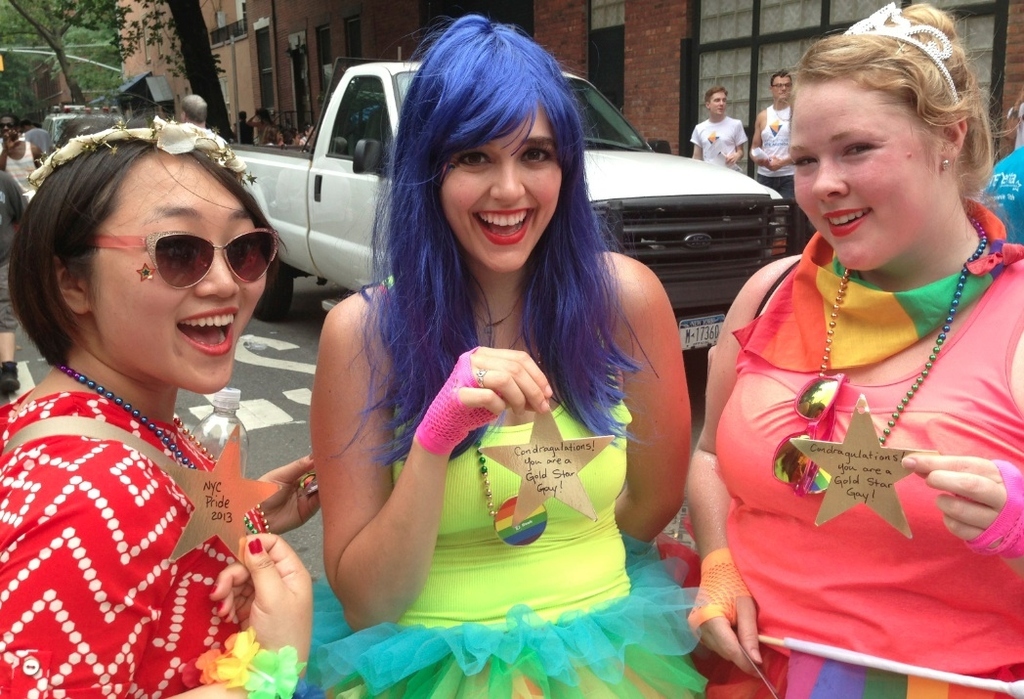 10.
This sign is incredibly gold star worthy.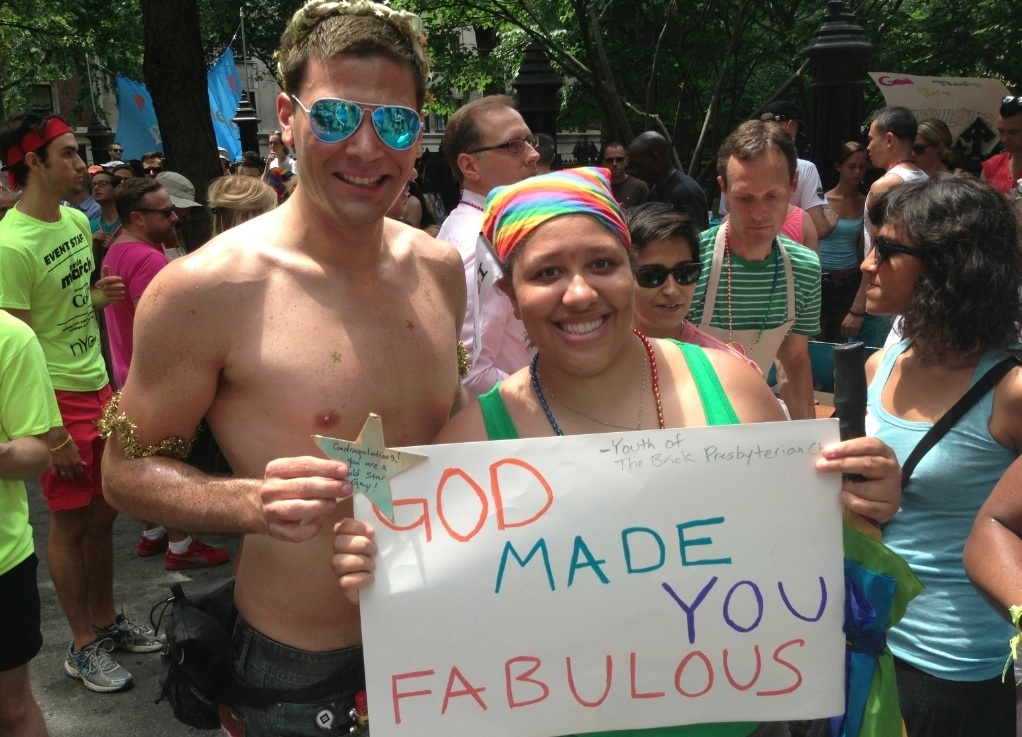 11.
These young girls and their moms are all bright shining gold stars. Happy Pride, girls!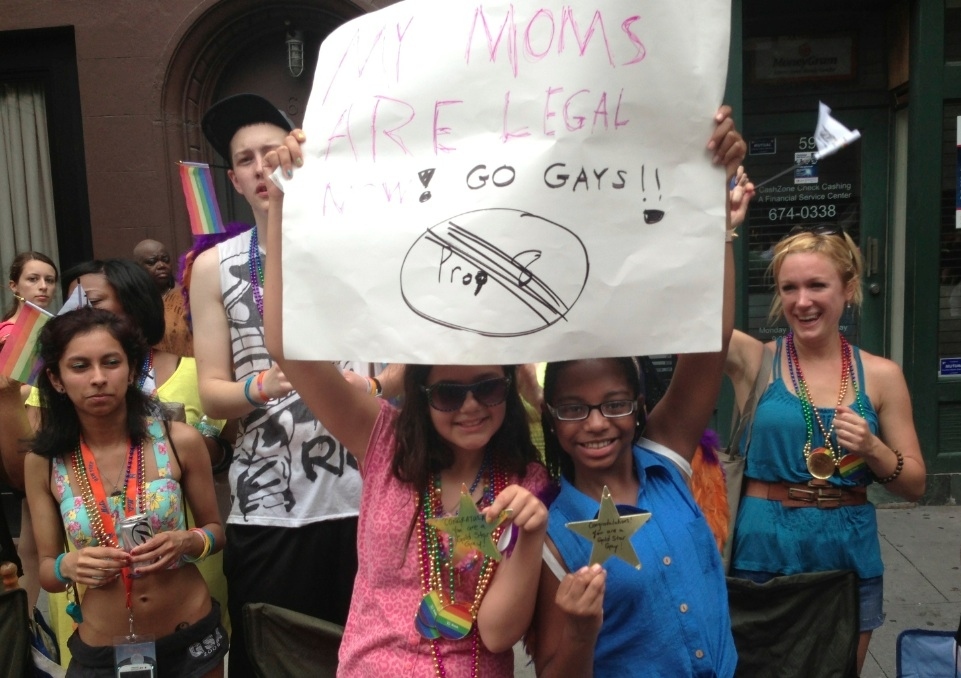 12.
This lovely lady sat on the corner and knit an entire rainbow afghan. Gold star for sure!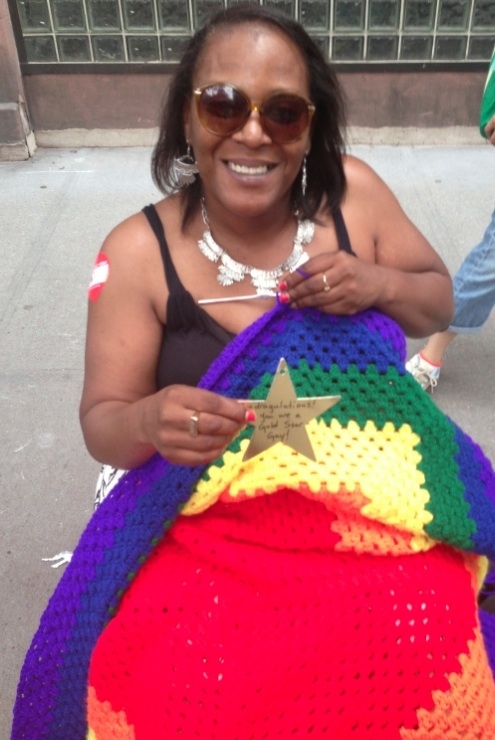 13.
This Stonewall veteran helped to make this Pride March (and all LGBT history, for the matter) possible. Without you, we would not have a voice. You, sir, are the definitive gold star. Stonewall 1969, never forget.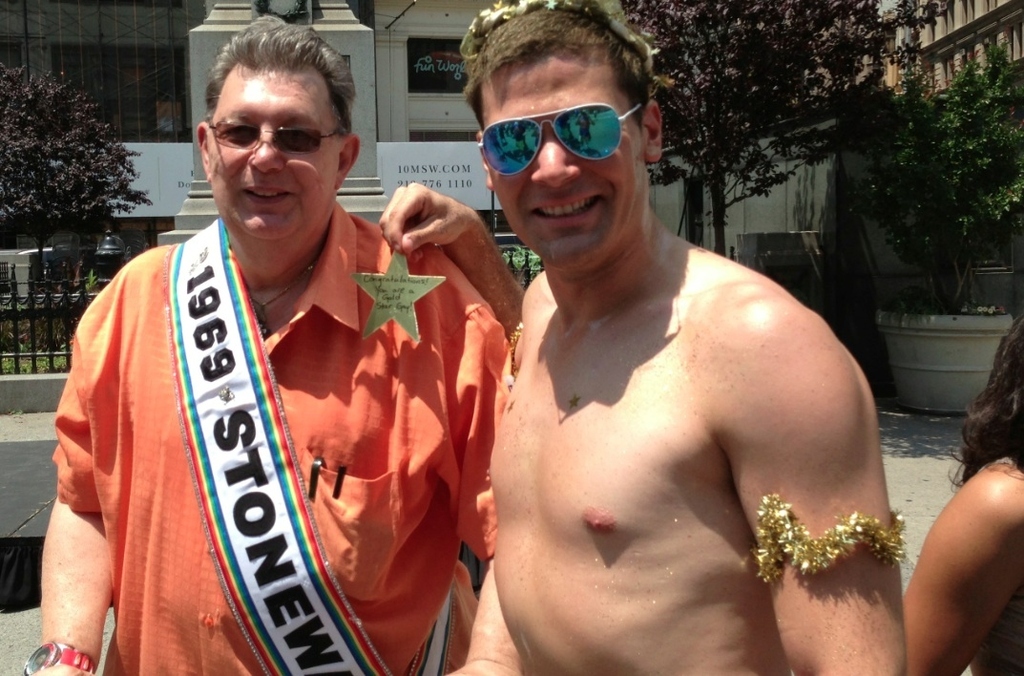 14.
These are the beautiful, fabulous new friends I made along the way. Gold stars all around.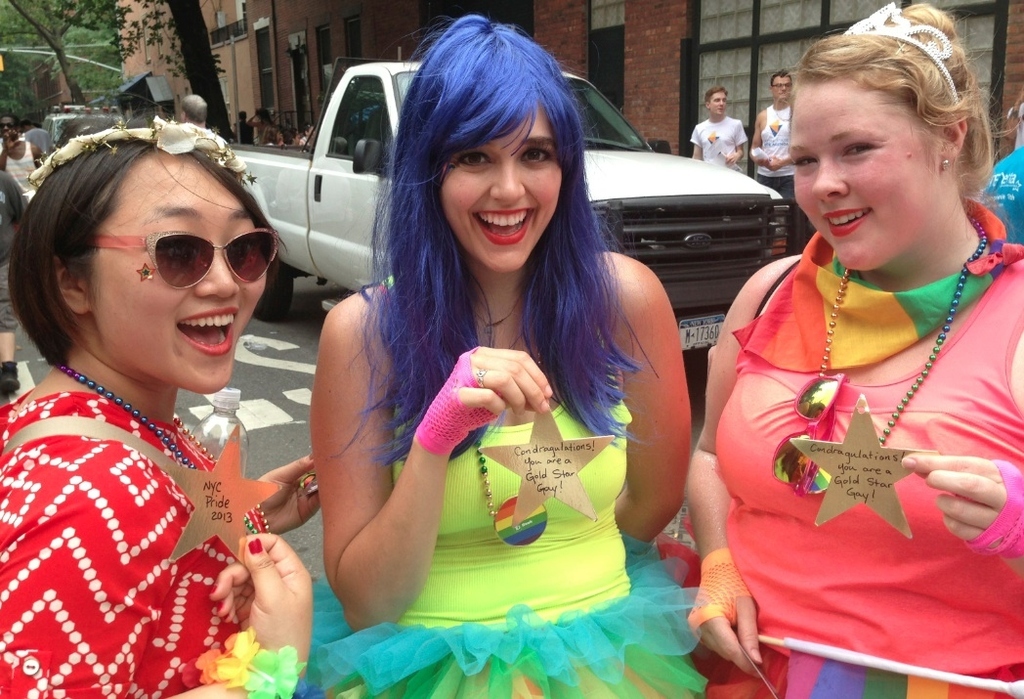 At the end of the march, it was time for beer.
15.
Excuse me, this menu is nailing it. White Horse Tavern... you get a gold star.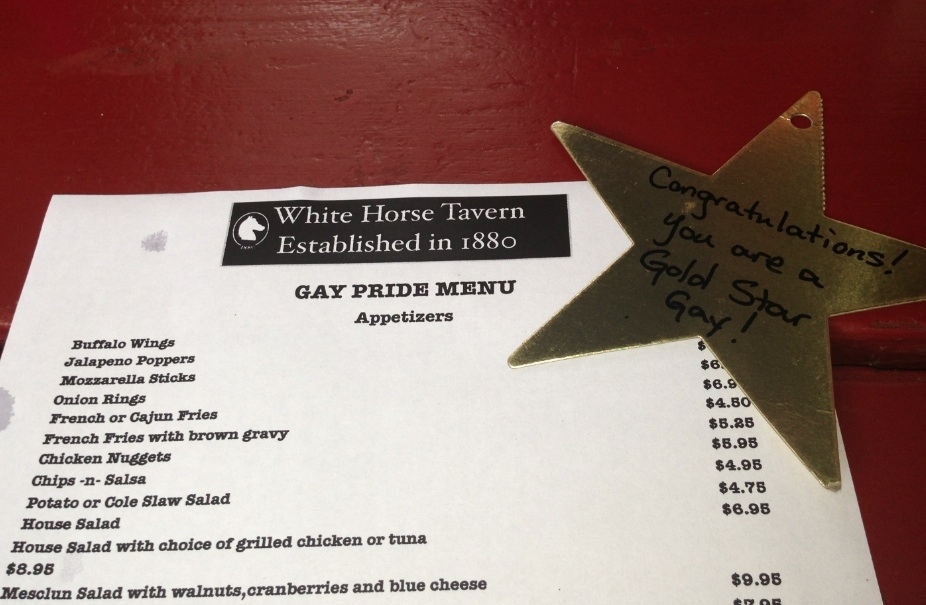 16.
And look who's inside! It's the New York Gay Men's Chorus. Your harmonies earn you gold star status.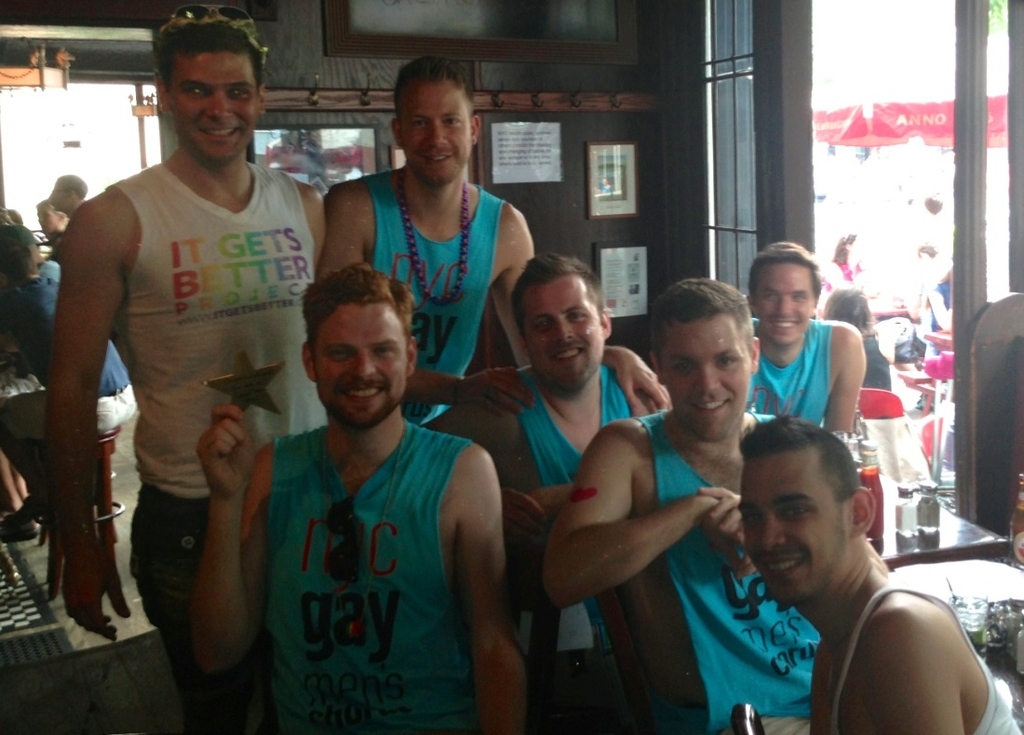 17.
And it was this guy's first Pride ever. Oh yeah, you definitely get a gold star. Out and proud!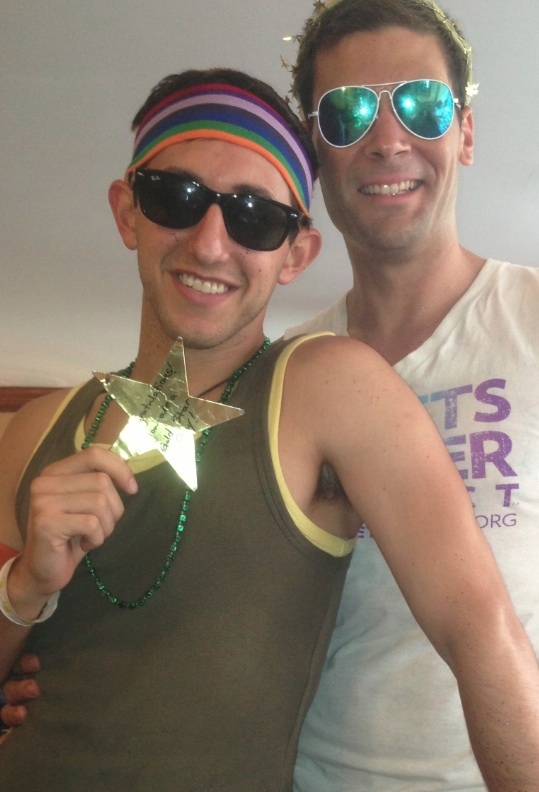 18.
And a gold star to all of New York. Until next year... Happy Pride! "You are all fabulous creatures."