What movie would you rather spend your Saturday night watching?

Harry Potter and the Sorcerer's Stone

Which food could you eat for the rest of your life?

Which sports team would you cheer the loudest for?

Which color makes you the happiest?

Which artist produces the best shower singin' material?

Which show would you binge watch all weekend?

Netflix?! I'd rather be sleeping!

What's your favorite time of day?

What's the best place to hang out on campus?

What are you involved in on campus?

Finally: what is your favorite thing about Wake Forest?

The commitment to community

Professional development opportunities
Which WFU Office Of Student Engagement Staff Member Are You?
Jinkies gang, you got Codie- the Graduate Advisor for Fraternity and Sorority Life! Like Codie, you enjoy working, learning, supporting other students and gorging on Netflix and Reese's. You also have an affinity for dry humor, leadership development and building community through comedy and realistic positivity. Your free time is split between serving with local social justice groups and chill time with friends. Although you love to cook, your baking skills could use some improvement. Kudos to you!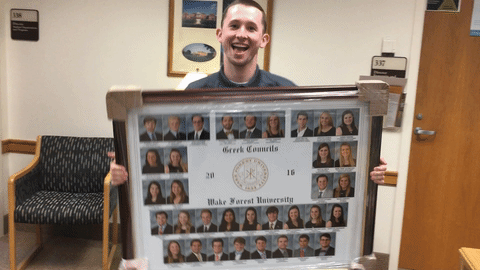 Well, well, well...looks like you got our fearless leader and Associate Dean of students, Tim! Tim loves all things Philly, so you probably do too: the Eagles, the Phillies, Rita's Water Ice, and Pat's. You love connecting with students and providing opportunities for them to get involved on campus. You love to dance, and you've got mad moonwalkin' skills. In your free time, you enjoy reading and all things social media. Also, your wisdom is on FLEEK-- you're a walking book of random facts and people can ask you anything. You've also got a soft spot in your heart for little ones named Liam.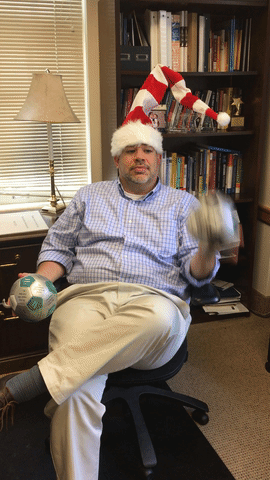 Rock on, because you're just like Trey- our Graduate Advisor for Student Organizations and Programs. Like Trey, you're a bit of a renaissance person; you've got the skills to bounce from the world of Minor League Baseball to improv comedy in Chicago back to school at WFU to get that degree. Talk about a triple threat! In your spare time, you enjoy reading books you can't seem to stop buying and cheering on teams that won't stop breaking your heart (lookin' @ you, Minnesota Vikings…). Sweeeeet.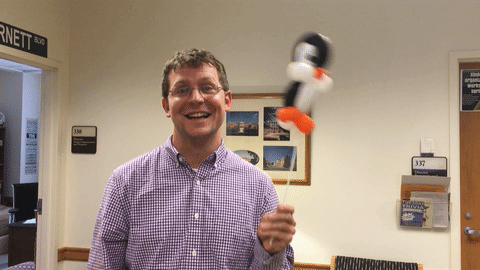 You fabulous person, you! You got Shannon, Assistant Director of Student Organizations and Programs! You're a person who finds joy in working with and connecting people. You have various interests and can balance a number of different projects and initiatives at once, because you're a rockstar. You're passionate about the power of leadership and planning events that bring people from all walks of life together to build community. Keep being awesome.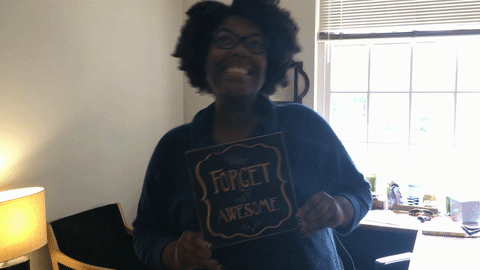 WORK IT, FRIEND. You're definitely a Betsy, our Director of Fraternity and Sorority Life! Some of the things you're most passionate about include fraternities and sororities, leadership development, living your values and providing support and resources to others so that they can pursue their goals. Your fall weekends are probably dictated by your favorite football teams (Go Gators!) and you may or may not be mildly obsessed with dogs, especially hounds named Arnie. To relax, you spend time with those you love and enjoy cooking, reading and trying new restaurants. Also, you love to flip your hair because you are ~fabulous~ in every way. Nice!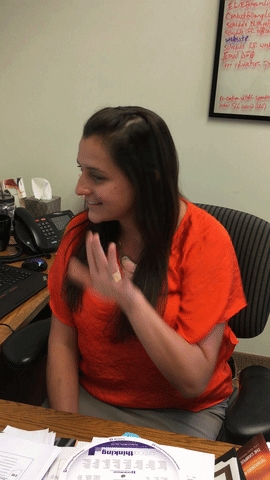 Go ahead and pat yourself on the back for being awesome, because you got Kathy, Director of Student Organizations and Programs! Like Kathy, you're incredibly passionate about Wake Forest traditions like Prez Ball, Family Weekend and Wake Frost. You love connecting with all kinds of students and often find yourself waving your magic wand to encourage others to think outside the box. Because friends and family are two of the most important parts of your life, much of your free time is spent cooking, laughing and playing board games with them. So fun!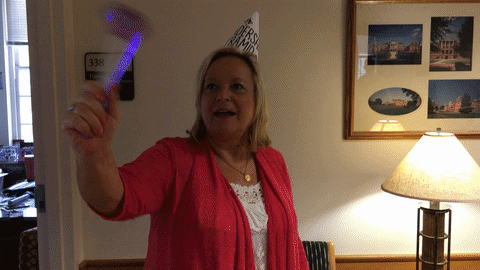 Cheers!!! You're just like Callie, the Graduate Advisor for Leadership! Like (Callie)fornia, you're always in a golden state of mind. You enjoy fostering meaningful relationships with the people around you, both in the classroom and at work. Social justice and human rights issues are near and dear to your heart, so you spend your free time volunteering and advocating. You've got a whole lot of love for John Mayer, and you're always down for a good Netflix binge session (especially to watch The Office). Keep on keepin' on, friend!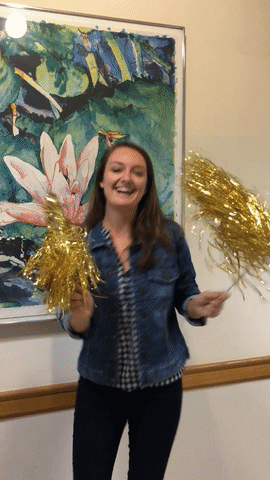 You got the Queen herself: Mel B! Melanie is our Associate Director of Leadership Development for the Student Experience, and she's wonderful. Like Melanie, you love working with students and assisting with creating memorable experiences for them while in college. You LOVE all things shoes and traveling to New York for shopping trips! As a Disney fanatic and nerd, you've probably visited Disney World like, a million times. In fact, your favorite movies might include Mary Poppins and Princess and the Frog. Though you're no expert in the kitchen, you love to pick up meals from your favorite spot, Panera Bread and whip up a mean quesadilla. You love glitter, laughing, and all things that are fabulous. So fun!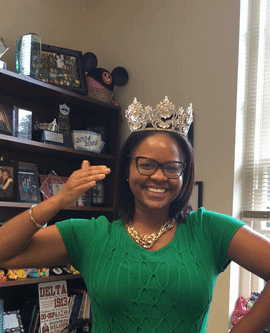 Score! You are #TeamMichele, Assistant Director of Student Organizations and Programs. You're a team player full of positivity and sunshine. Like Michele you put 100% into everything you do including co-curriculars, pick-up games, and Sunday brunch. You love being surrounded by your friends and family and turn every situation into a reason to celebrate. Rock on!!!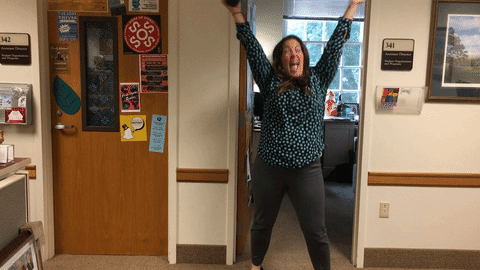 You're happy and you're bright, so naturally you're just like our Graduate Advisor for Leadership, Aileen! Leadership development is your passion, and much of your time is probably spent brainstorming ways to improve the student experience. You've got a special place in your heart for all things CHARGE related, and you love a good leadership symposium. You also enjoy spending time hiking in the great outdoors and soaking up the beauty of Mother Nature. Also, you've got mad yo-yo skills. Congratulations!!!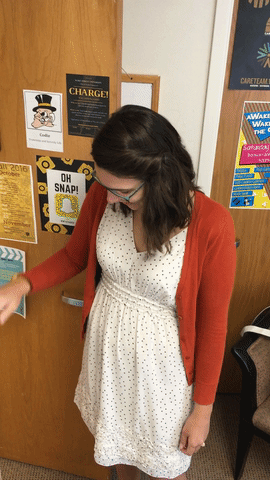 This post was created by a member of BuzzFeed Community, where anyone can post awesome lists and creations.
Learn more
or
post your buzz!