This is Megan and Clark, tailgate experts and designated gadget testers.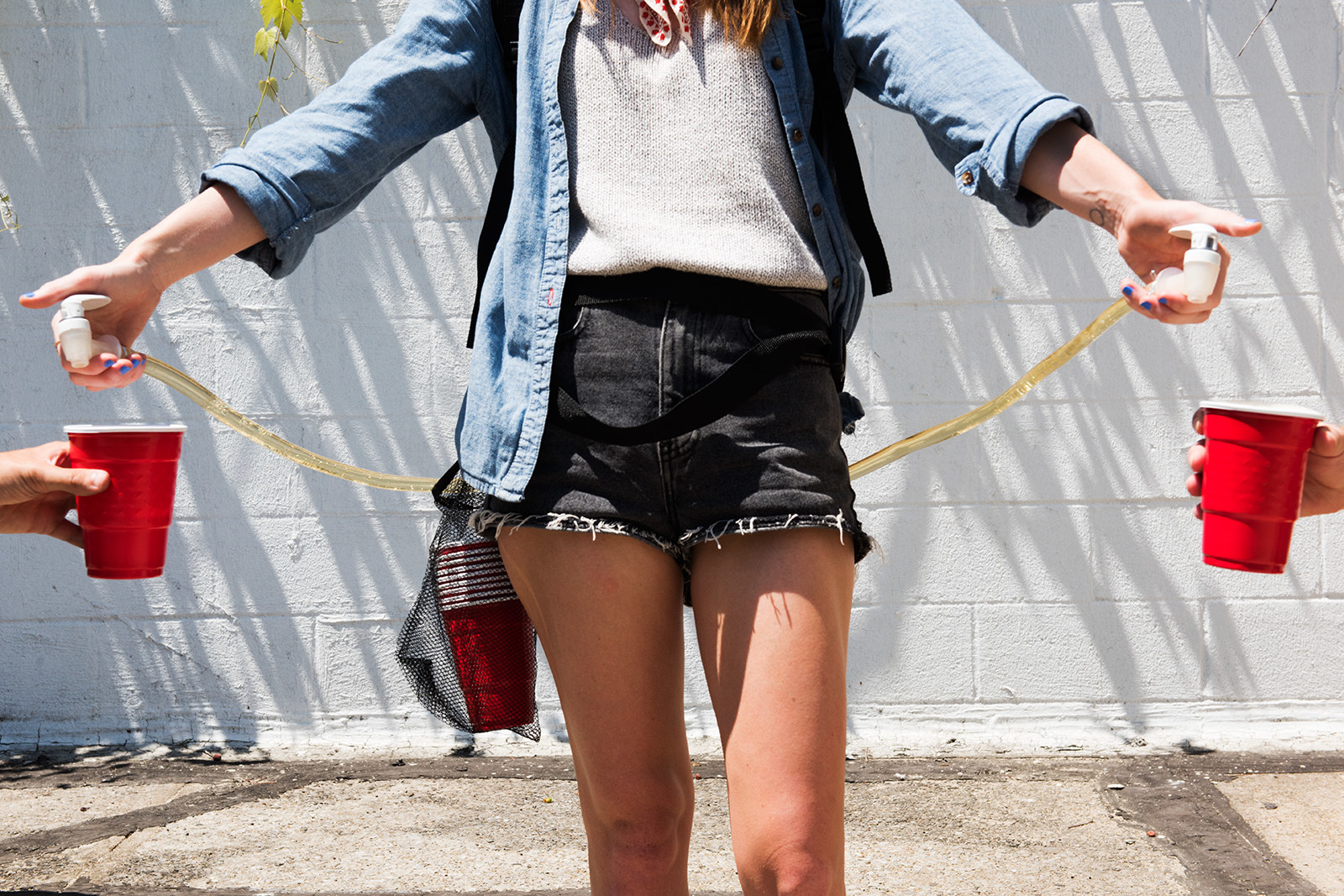 3.
Beer Bottle Chiller — $29.95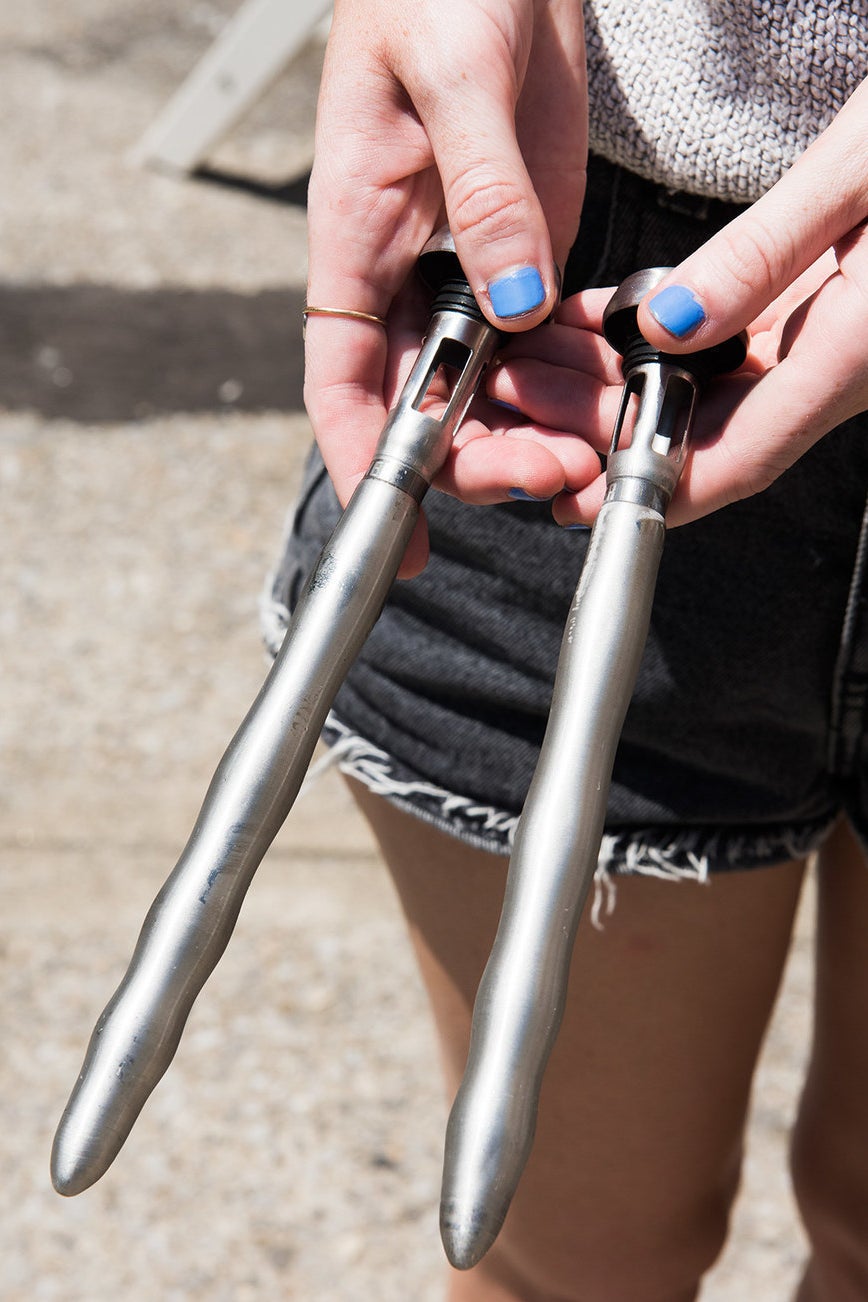 Megan: Beer bottle stick thingy is seriously cool (no pun intended). I was under the impression I'd have to remove it with every sip, but there are holes at the top so you can drink normally while it simultaneously keeps your drink chilled. It's perfect for notoriously slow drinkers (i.e., me).
Clark: Being in the sun is great for tailgate vibes, but it warms your beer quicker than an egg on a blacktop. This beer chiller is the chillest beer chiller ever. The metal tubes keep the beer super cold and make it easy to drink. I'll chill with you beer chiller.
4.
Inflatable Serving Bar — $11.99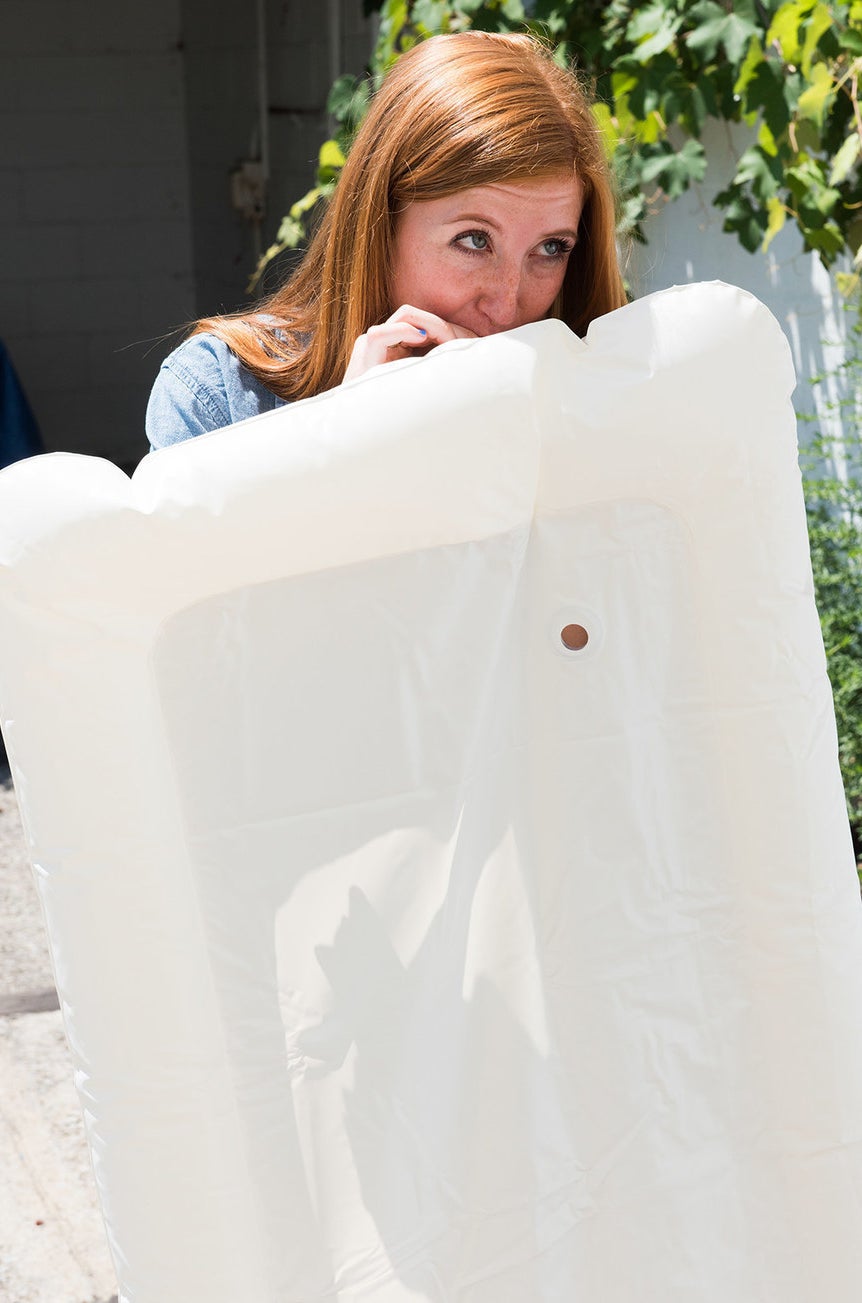 Megan: My least favorite part of playing in the pool as a kid was having to blow up the floaties. I really hated it then, and I discovered that I still hate it now. Luckily, it only took 1 minute and 36 seconds to blow up this serving bar. Not too shabby. Reminder: This isn't insulated like a cooler, and the ice will melt faster. Keep it out of the sun or you'll have yourself a lukewarm bath full of beers.
Clark: Tbh, I want to load up the cooler before wheeling it to the tailgate, not at the tailgate. Still, this seemed interesting, and we figured why not try it out. I think this inflatable cooler would be greater for alums trying to see which craft beers they have. But for college students trying to snag a brew before they're up on the pong table, a cooler is better.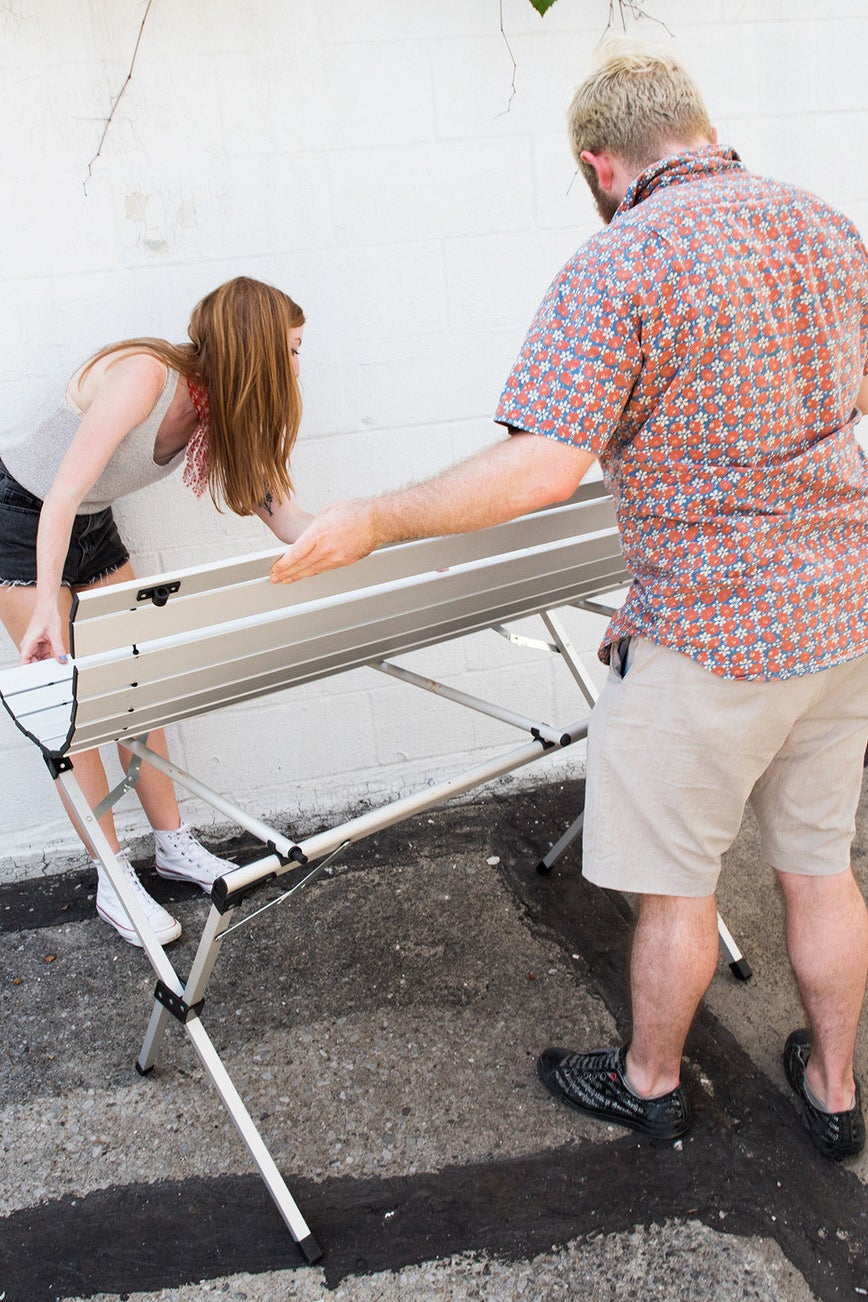 Megan: There are only five pieces (ideal for your messy friend). They all fit nicely into a lightweight bag (ideal for your weak friend). You don't need to read the instructions to figure out how to assemble it (ideal for your stubborn friend). And while it's a little more than I'd like to spend on a table, I can't deny my satisfaction.
Clark: Unless you or your buddy has a pickup truck, big tables are a bit hard to transport. This table in a bag was lightweight and assembled in fewer than five minutes. It's sturdy and just the right size, and it didn't buckle when I sat on it. This is Clark-tested and Clark-approved.
8.
S'mores Grill Rack — $11.19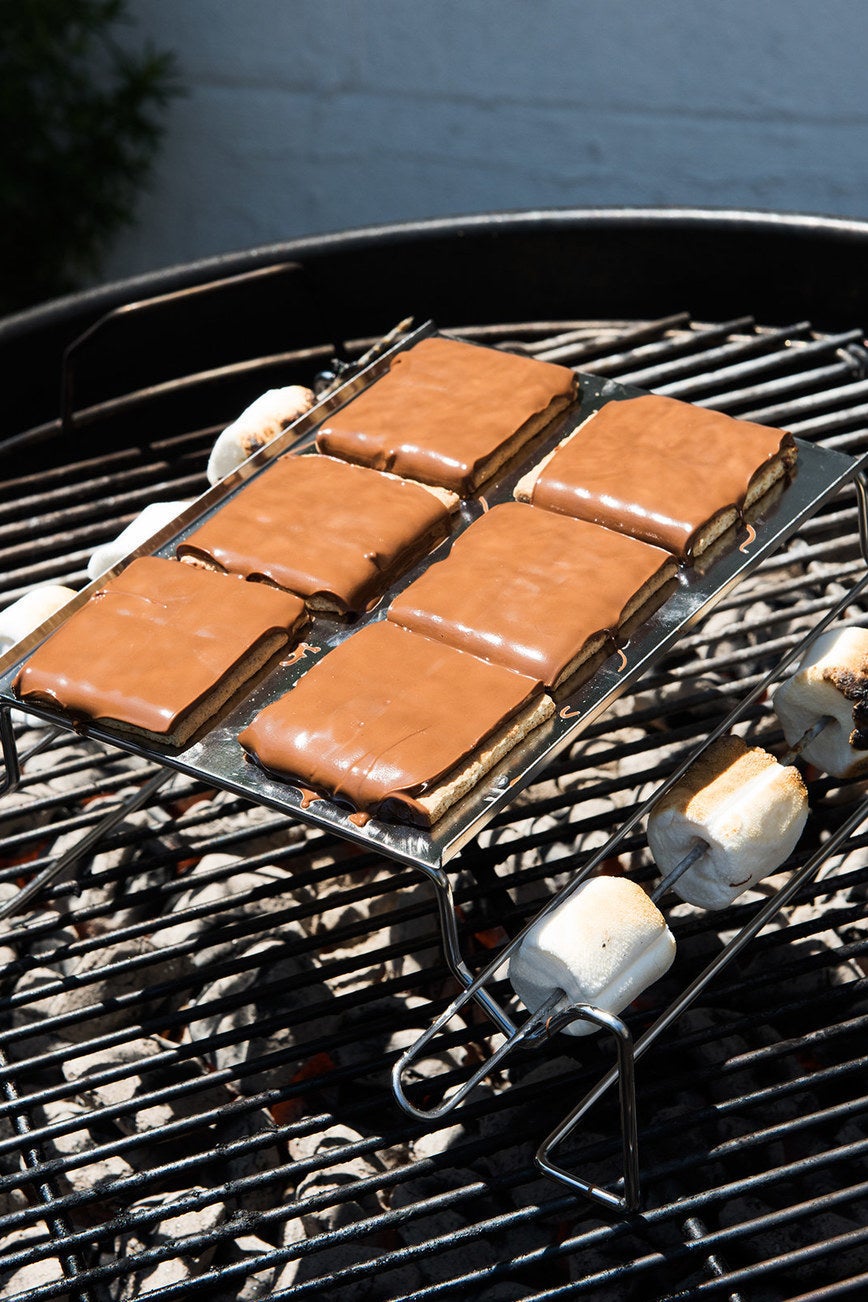 Megan: S'mores in mass quantity, perfectly toasted and melty. 'Nuff said.
Clark: Tailgates traditionally are all about the apps and meats, but this thing just changed the damn game. You need this, you want this, you deserve s'more of this goodness...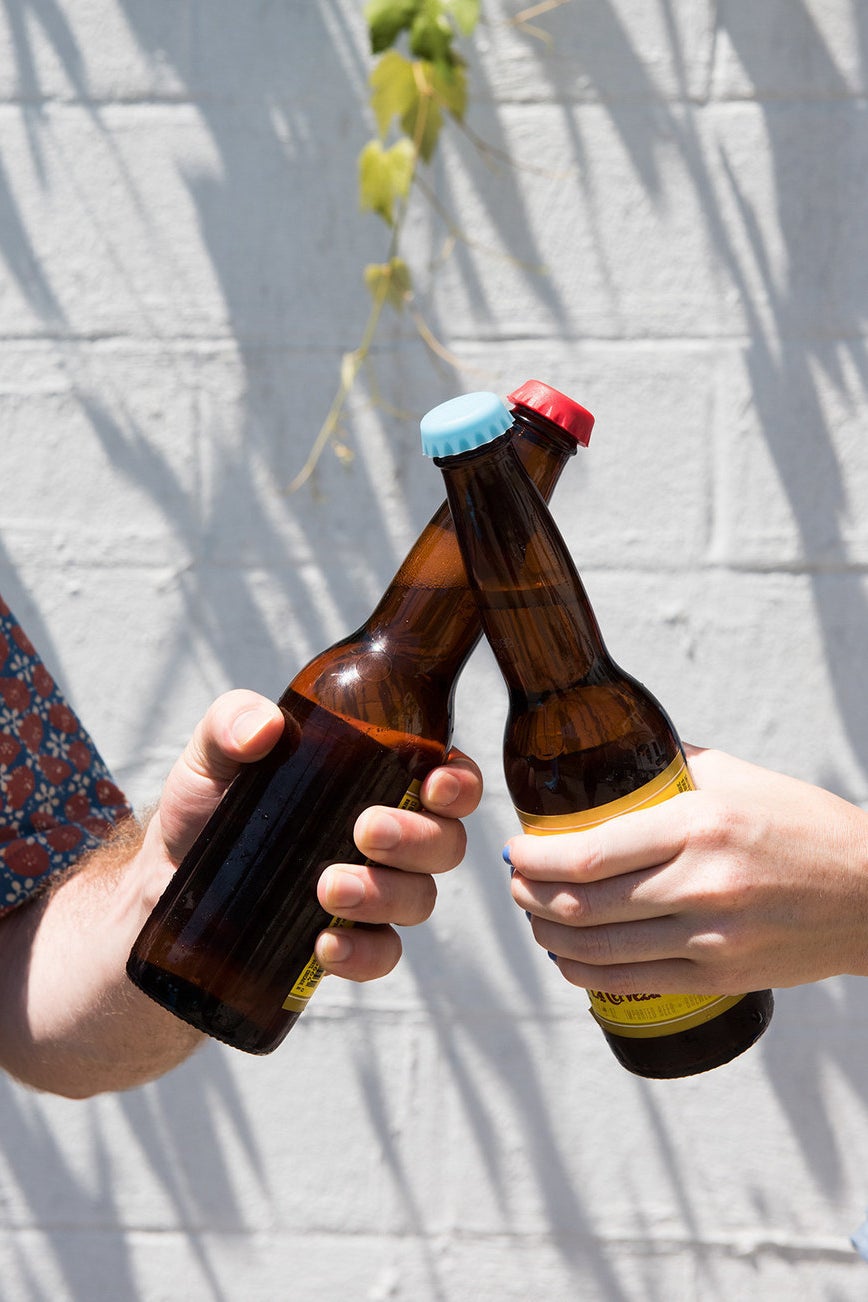 Megan: Yeahhhh, OK, I see why you might need this if you open a drink and then don't plan on finishing it for a while. Its sole purpose is to save some of that precious carbonation, but these little plastic caps seem like more effort than it's worth. They are cute though — I'll give 'em that.
Clark: This is supposed to keep your drink carbonated, but if you're at a tailgate and planning to leave a drink sitting long enough to lose carbonation, you're doing something wrong. Where I do see this being useful is to track whose drink is whose and keep the nasty bugs and muck from getting in it.
Lastly: Kick'n Chicken from Weber Sauces & Seasonings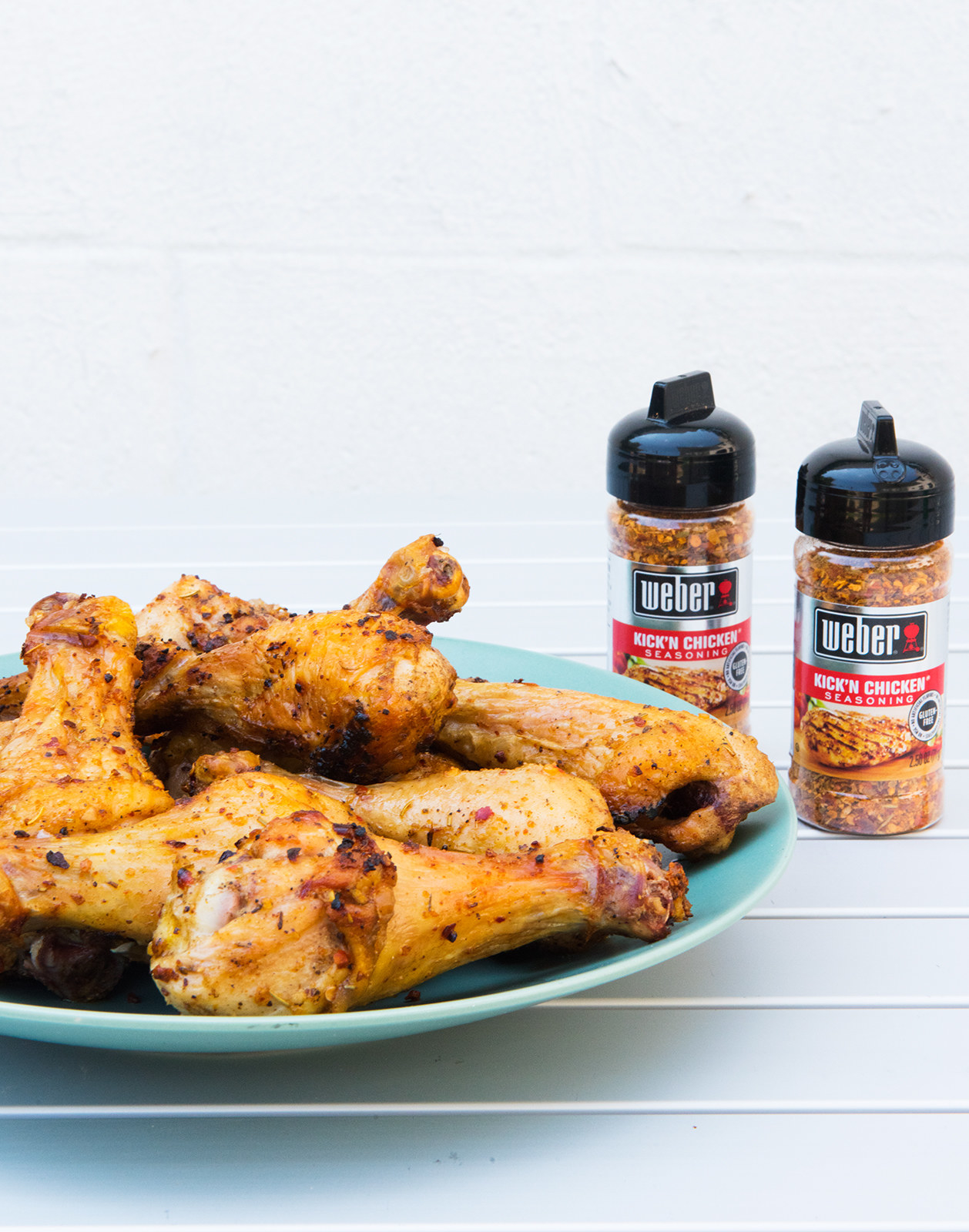 Photographs by Lauren Zaser © BuzzFeed 2016.