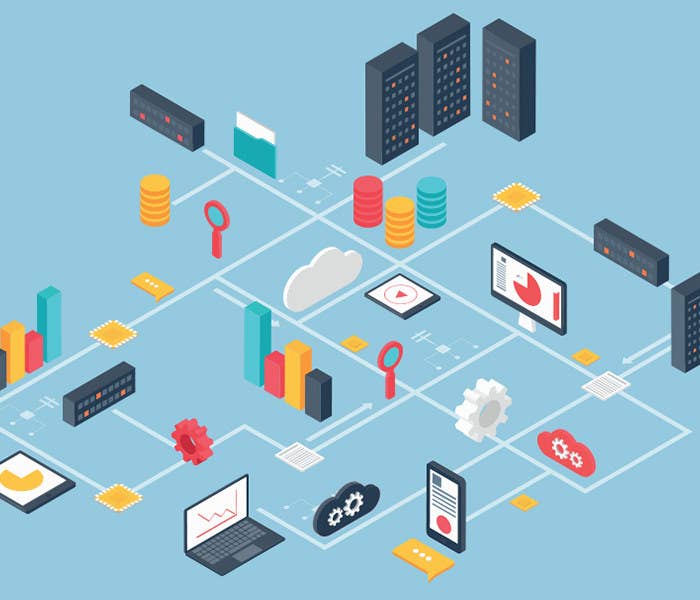 1. Determine which metrics matter to you.
Knowing your end goal is critical when deciding the kinds of analytics that matter to your business. It's vital to set out your objective in order to effect measurable, smart results. What are you most concerned about? Do you want to increase brand awareness? Improve customer relationships? Get a lot of likes?
Whatever you want out of social media, different objectives call for different strategies. Knowing this makes you far more likely to achieve high performance, rather than just throwing ideas on the wall, hoping at least one of them will stick.
For example, many new businesses just starting out on social media want to grow their audience. As you start doing this by following other users and posting interesting content, you'll be able to benchmark your audience data based on their location, interests and professional backgrounds. Then, you'll be able to develop that information into smart data by strategizing new audience campaigns determined by your current audience's peaks and valleys.
Facebook in particular gives you the resources to determine where and to whom you want your paid boosts to reach, letting you easily gauge campaign results using targeted details. Specific industry-focused posts should be itemized to reach specific audiences, which will let you decipher intelligence faster because your audience is more exclusive.
2. Strategize SEO keywording.
Enhancing content for a higher SERP return remains a critical technique for data-smart businesses looking to grow organically. By learning which keywords your audiences used to land them on your page, you can evaluate their behaviors based their searches, and apply that knowledge to your social media content to boost organic content. The best tool to measure this is Google Analytics, which also clues you into other behaviors of your visitors, and if they're converting.
Embed keywords into your content wherever it enriches informative and interesting posts - not just where you're just trying to supplement a hard sell. Your audience will know the difference. Your keywording strategy can be integrated through hashtagging - the most comprehensive data fetcher in Twitter and Instagram's search engines - where you'll also be able to see what's trending for a better reach within a specific time period. Tools such as Hashtracking are a great way to review tag trends in data format to measure performance, helping you to enhance future content strategies.
3. Scrutinize your competition.
Competitor intelligence is key for enhancing your smart data social plan. Whether you like it or not, it's likely that you'll have bigger competitors on the market. The good news is that you can learn a whole lot from them. If you can review competitors on a daily or weekly basis, then you'll quickly be able to uncover social KPIs by assessing their likes, shares and reactions, and use them to optimize content for your own product. Which of their posts are getting retweeted? Which are getting commented on the most? Which of their product campaigns are getting positive responses overall?
If you don't have the time or patience to keep checking up on your competitors' pages, there are always other ways to help you to decipher their game plan. Tools such as Fanpage Karma and Twitonomy let you analyze competitor profiles against your own performance, making it easier to intercept the types of language, imagery, and links that are working for them on social media. Once you've gauged that, you can compare your own performance as an inference to what you could be doing better, and then integrate it into your smart data social media plan.
Social media marketers have a lot to take on board in order to keep striving for better performance. But they can apply to social media what we know best from life: do, learn, do better. In the marketer's world, it's near-enough the same principle. Make content, analyze, make better, smarter content.