1.
More fun, less mashing of potatoes.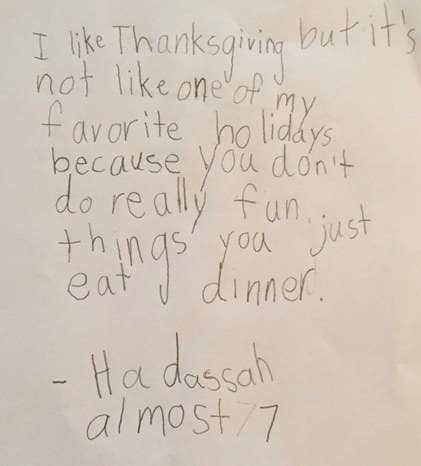 2.
Enough with all the giving of thanks ...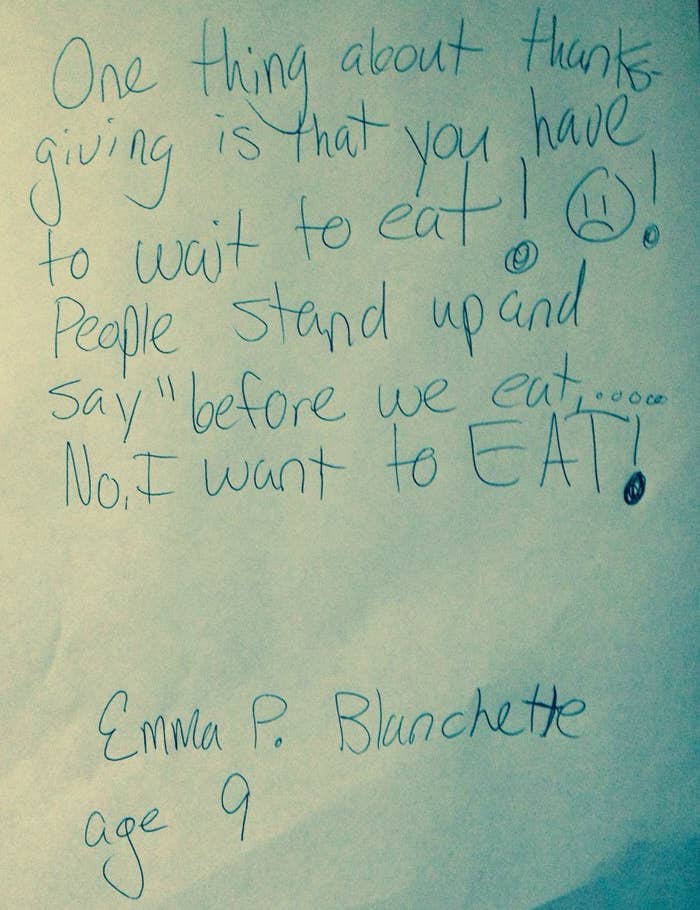 3.
You know, we just like food too.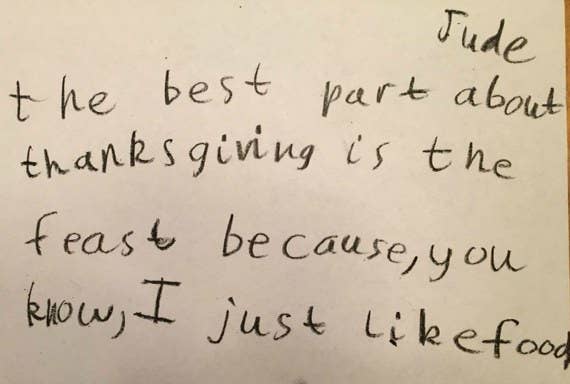 4.
We also get stressed about the stuffing.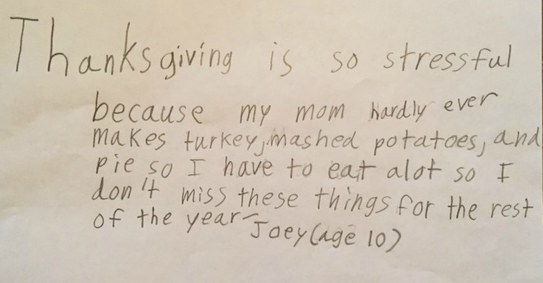 5.
Turkey kitties. Every little girl's favorite animal.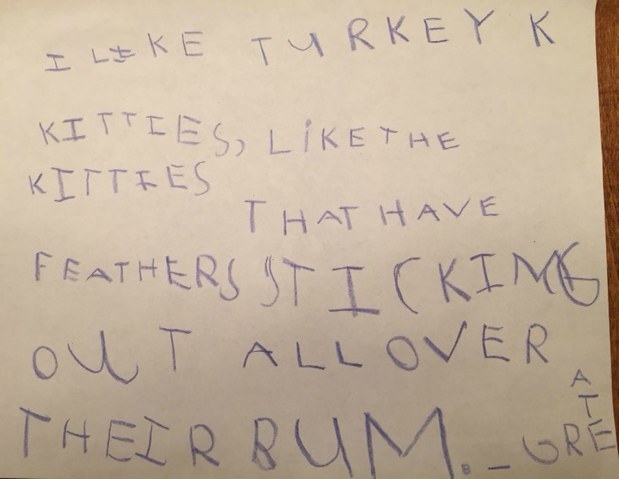 6.
Just imagine how kindergarten teachers feel.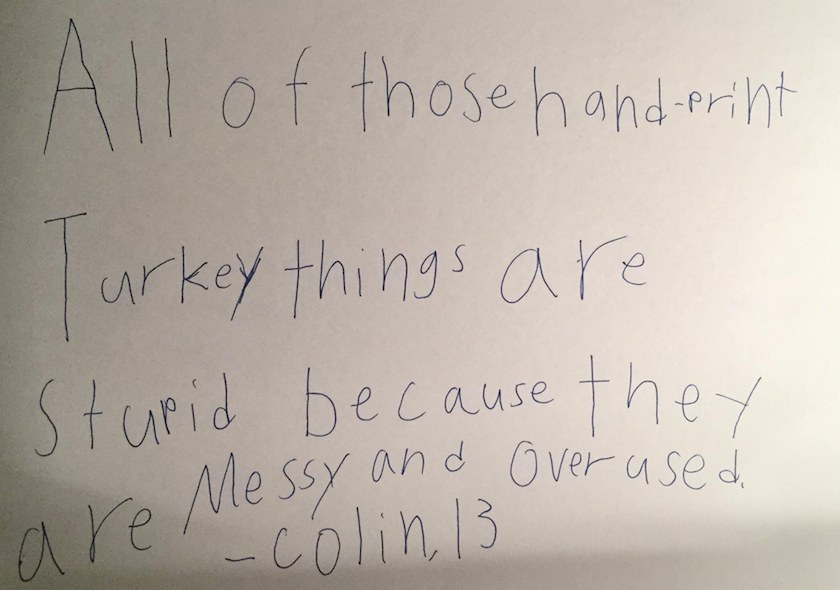 7.
Don't tell us you haven't been putting sparkles on your turkey!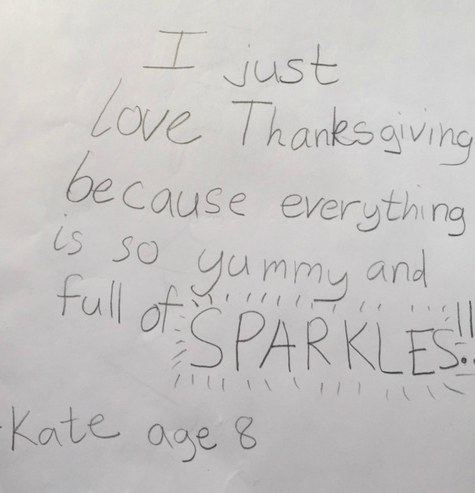 8.
So do we, Will. So do we.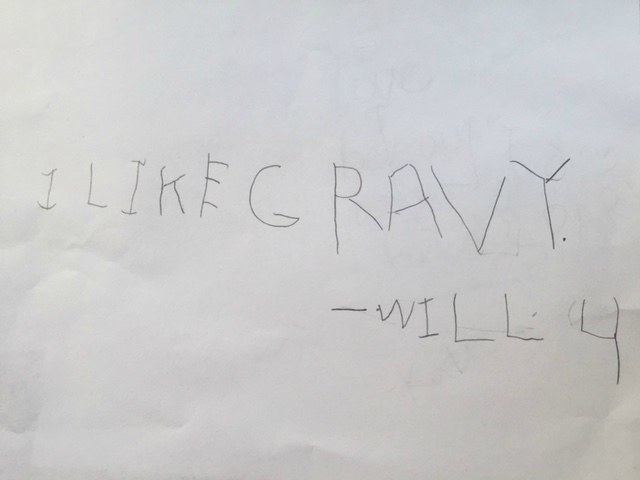 9.
Is "martenise" a new word for iced tea?

10.
Math can be sneaky like that, always worming its way into everything. Even Thanksgiving.
11.
EAT FOOD AND PIE. In all caps, as it should be.
12.
Well, to be fair, barfing does tend to ruin Thanksgiving.

13.
So there's this thing. It's called tryptophan.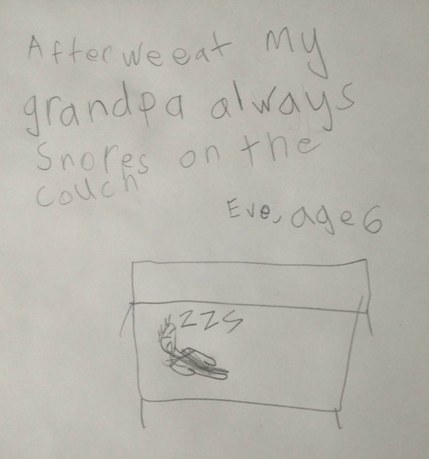 14.
We're guessing your mom isn't really feeling the big production of the whole meal thing either.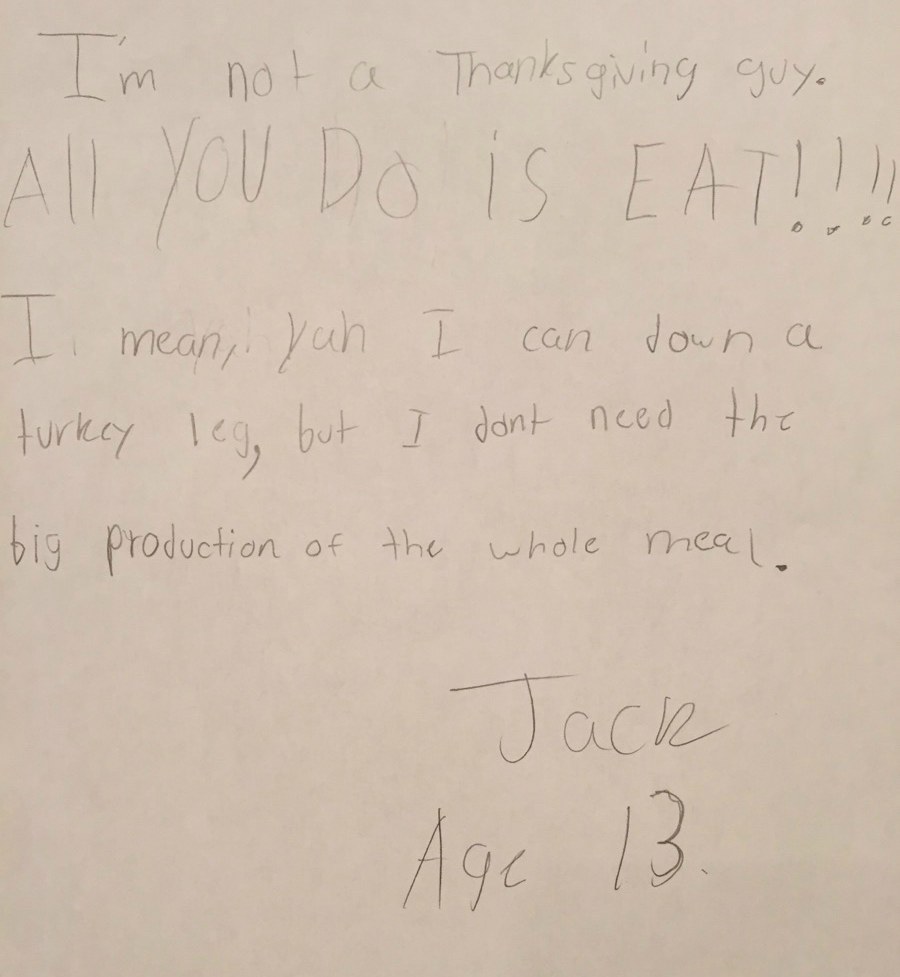 15.
Annie's family really likes their food fresh.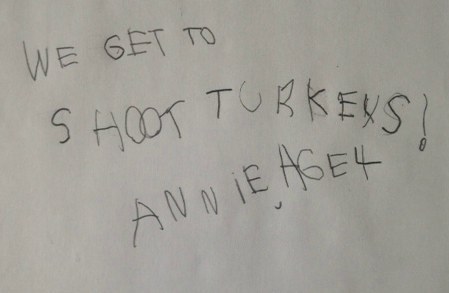 16.
Family is nice and everything, but then there's DESSERT.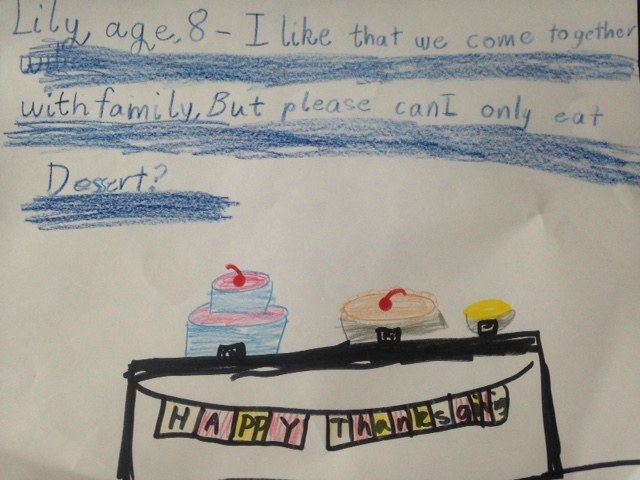 17.
Because giving a pardon to a chicken just wouldn't be the same.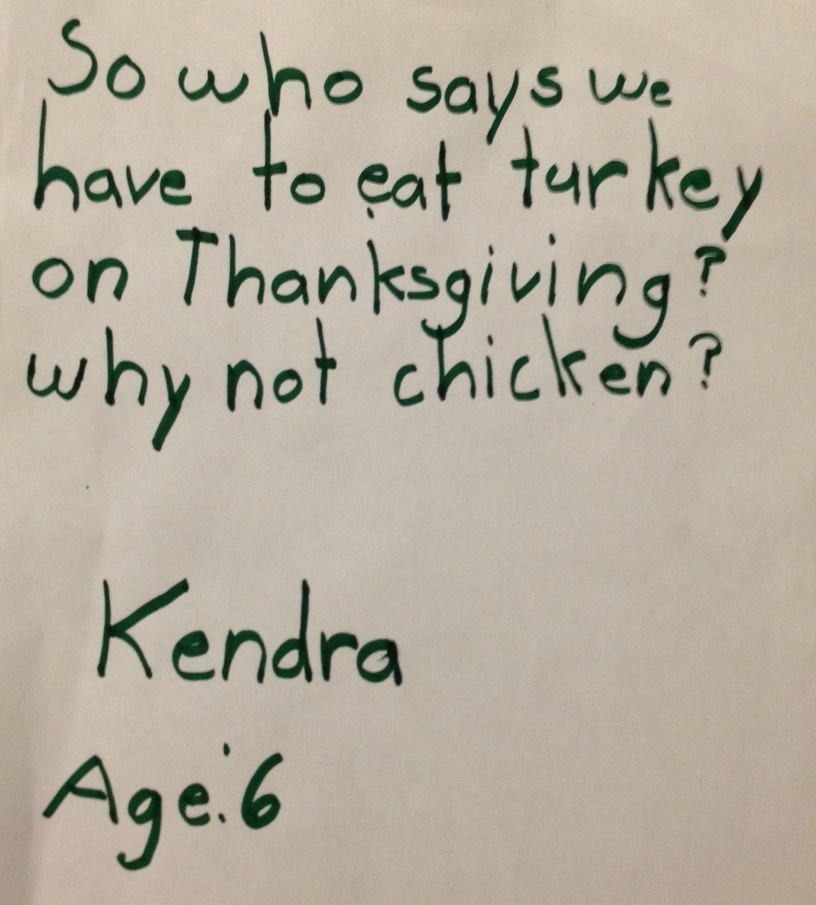 18.
We would never lie about something like presents.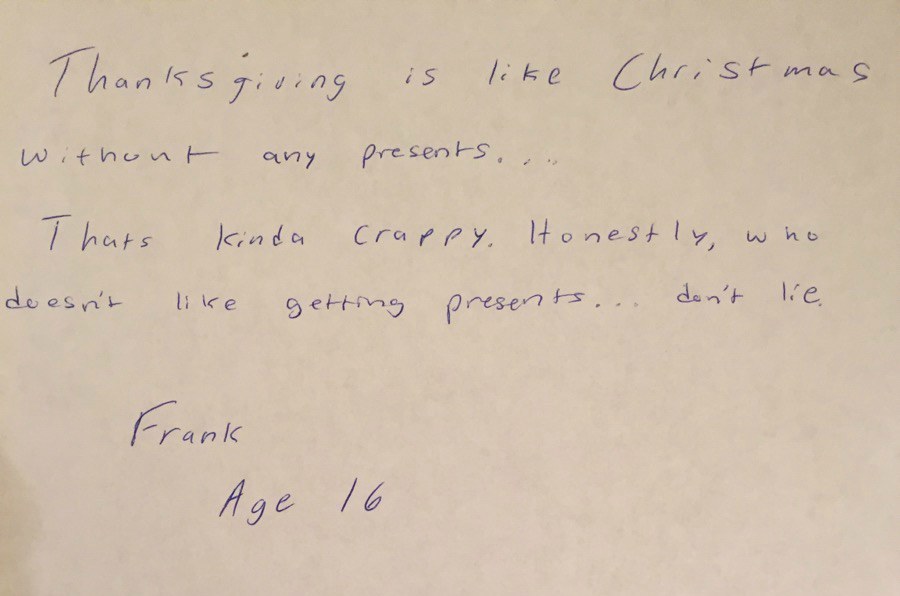 19.
Those beds in the Target home decor section are pretty comfy.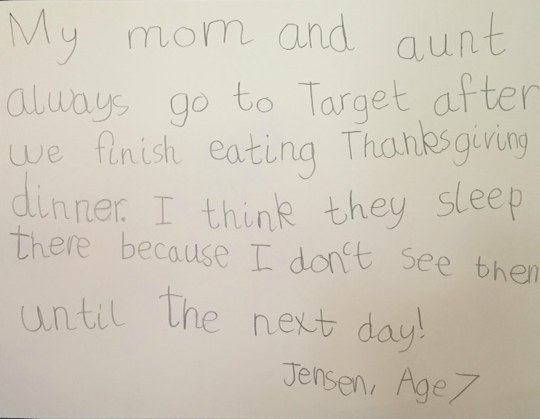 20.
Here we thought it was about eating turkey.

21.
Can we just go ahead and add Uncle Larry's yearly Thanksgiving political rants to the "just no" list also?