1. Kapow! Save the day with this fun superhero theme!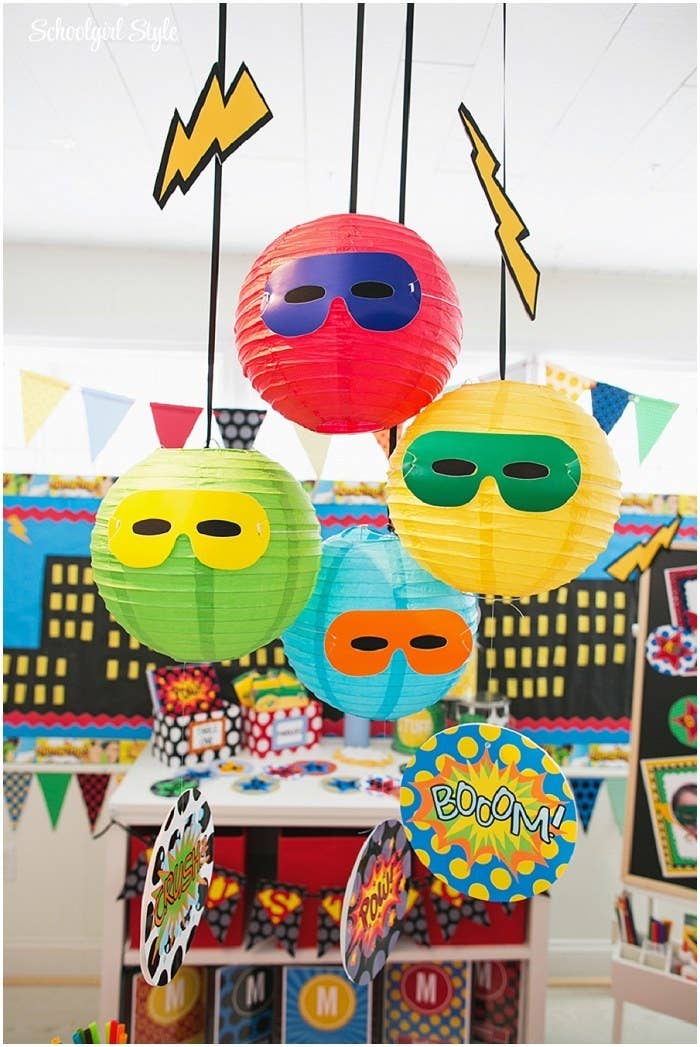 2. Teach the three 'R's: Reading, (w)riting, and rock 'n' roll!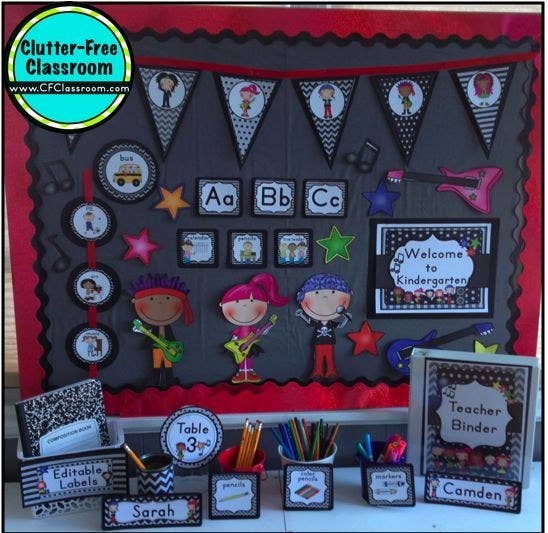 3. We'd love to "read under the stars" in this camping-themed classroom library...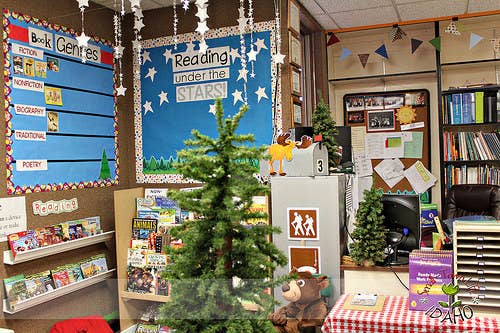 4. … and how cute is this s'mores bulletin board?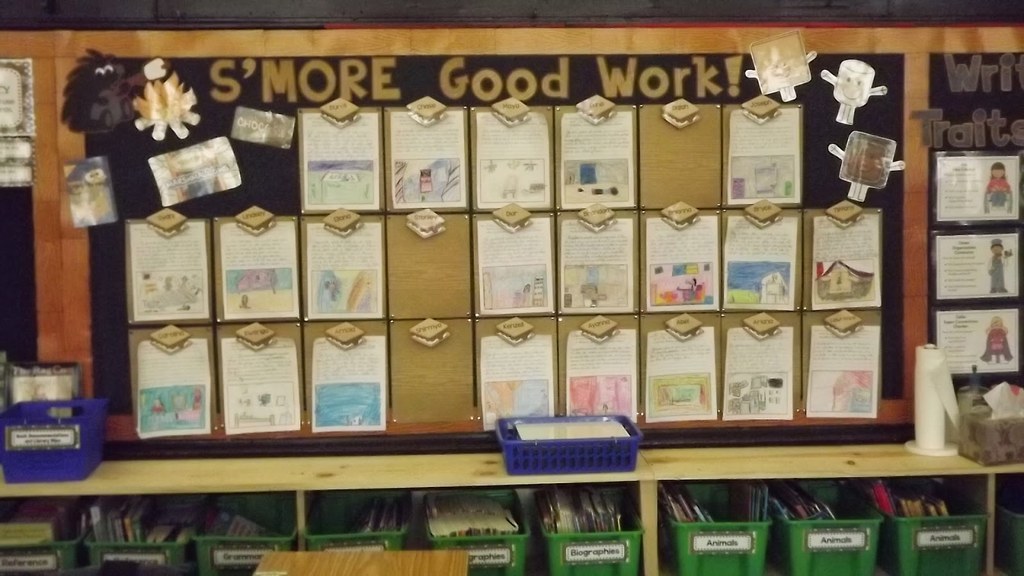 5. Aloha, students!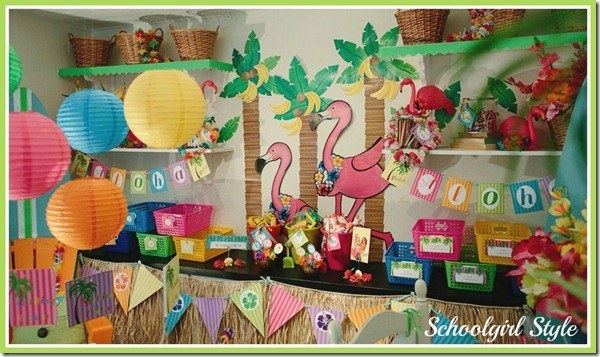 6. Pick decor that pops with a solid black background and neon accent colors.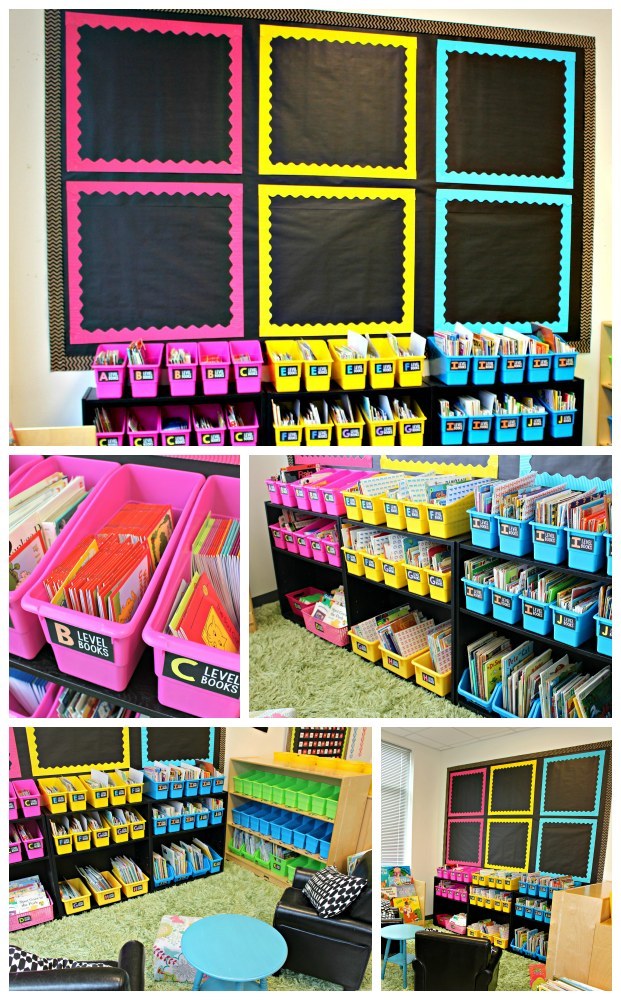 7. Go under the sea!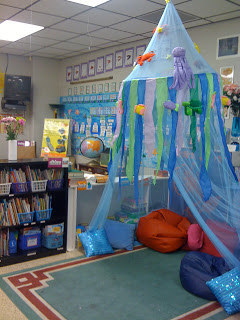 8. Or try blue crepe paper for a cool ocean look.
9. "Owl" of your students will love this owl theme!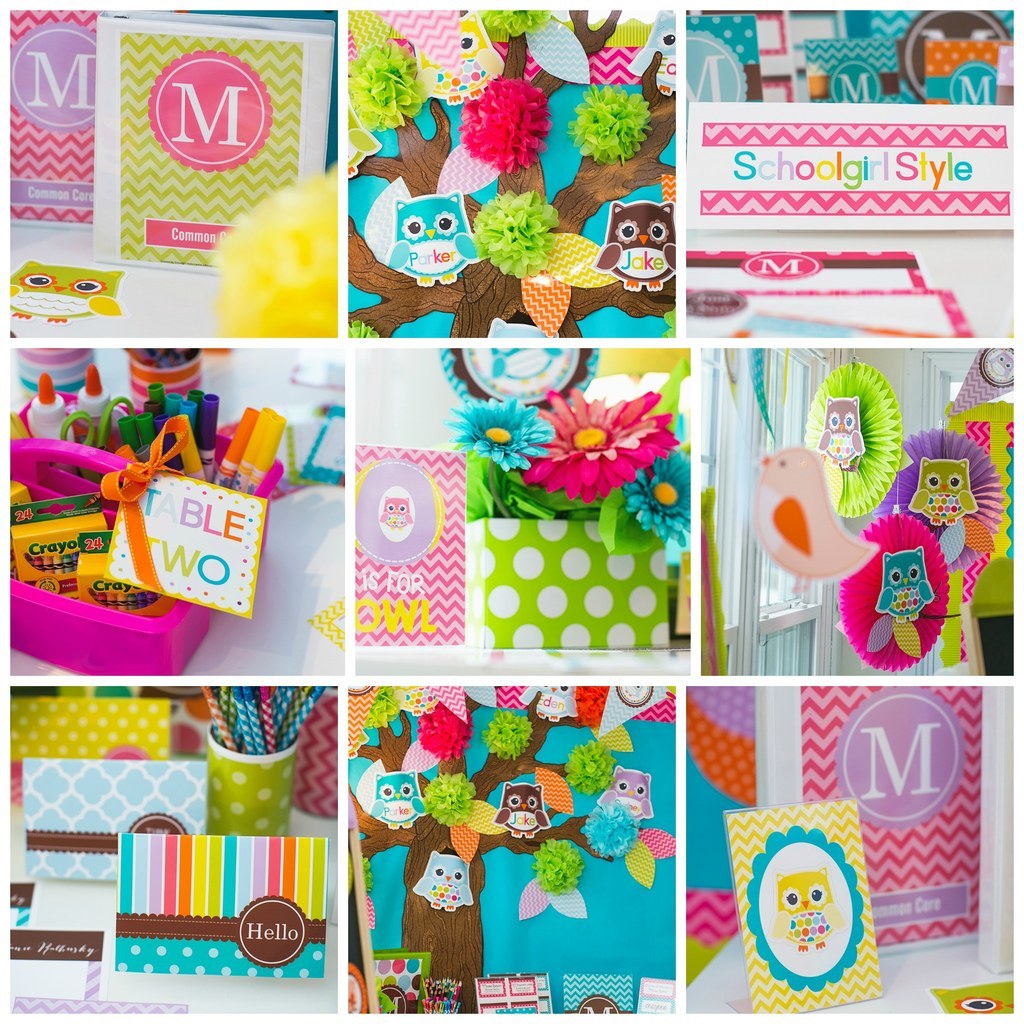 10. Welcome to the jungle!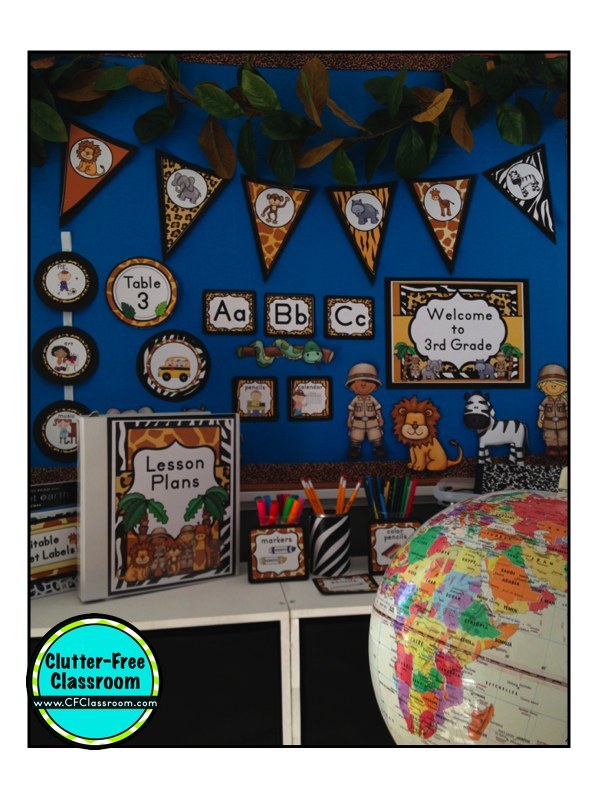 11. Roll out the red carpet for your Hollywood stars.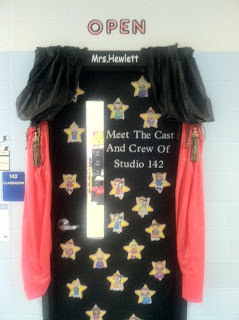 12. Batter up!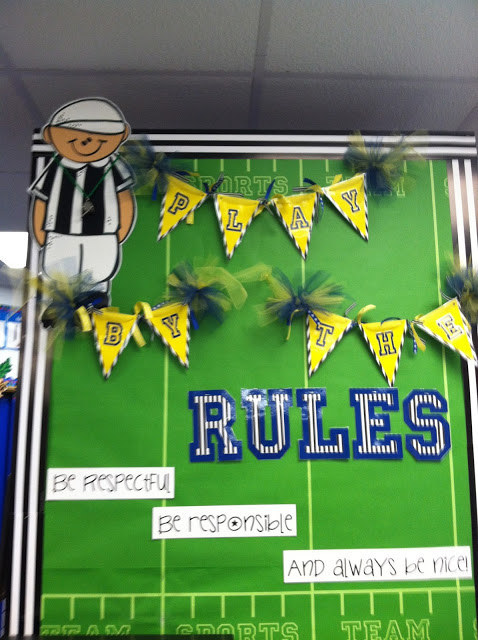 13. Everyone on board for the student safari!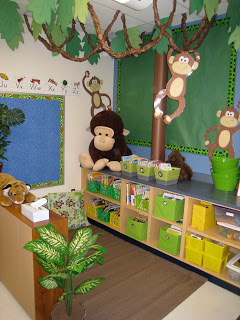 14. Students will swoon for this "out of this world" space-themed class. So cool!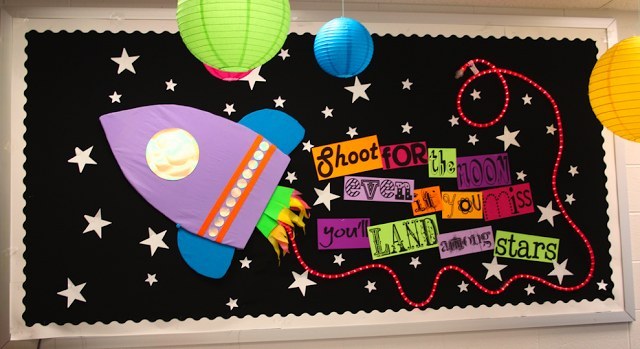 15. Woof! Man's best friend makes learning fun.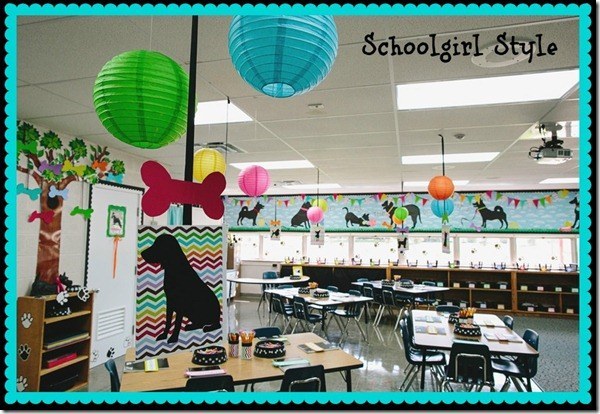 16. Get kids excited for college with scholarly-themed decorations.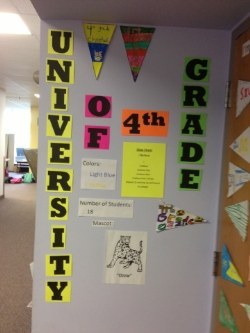 17. With a backyard garden theme, summer lasts all year.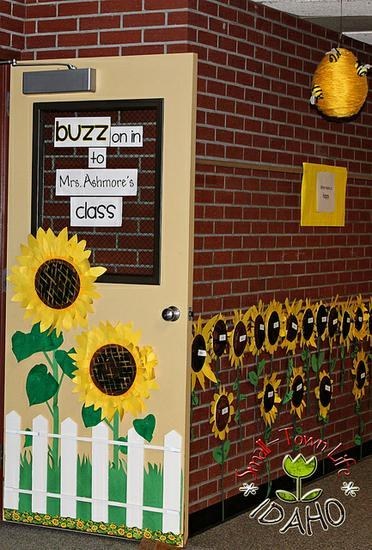 18. Inspire your little artists with crayons. Crayons everywhere!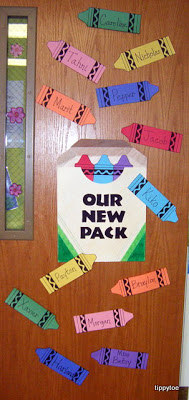 19. "Oh, the places you'll go!" Kids will love seeing their favorite Dr. Seuss characters all around class with this whimsical theme.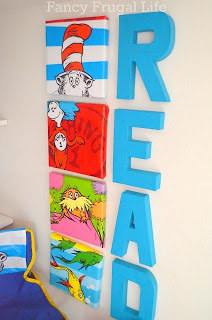 20. Keep a clean, cohesive blue-and-green color combo.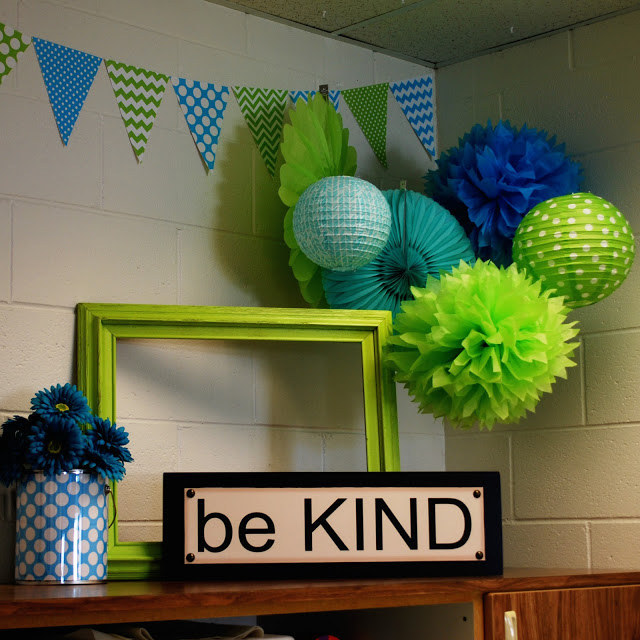 21. Chirp, chirp! Who wouldn't love coming to learn in this vibrant, bird-themed class every day?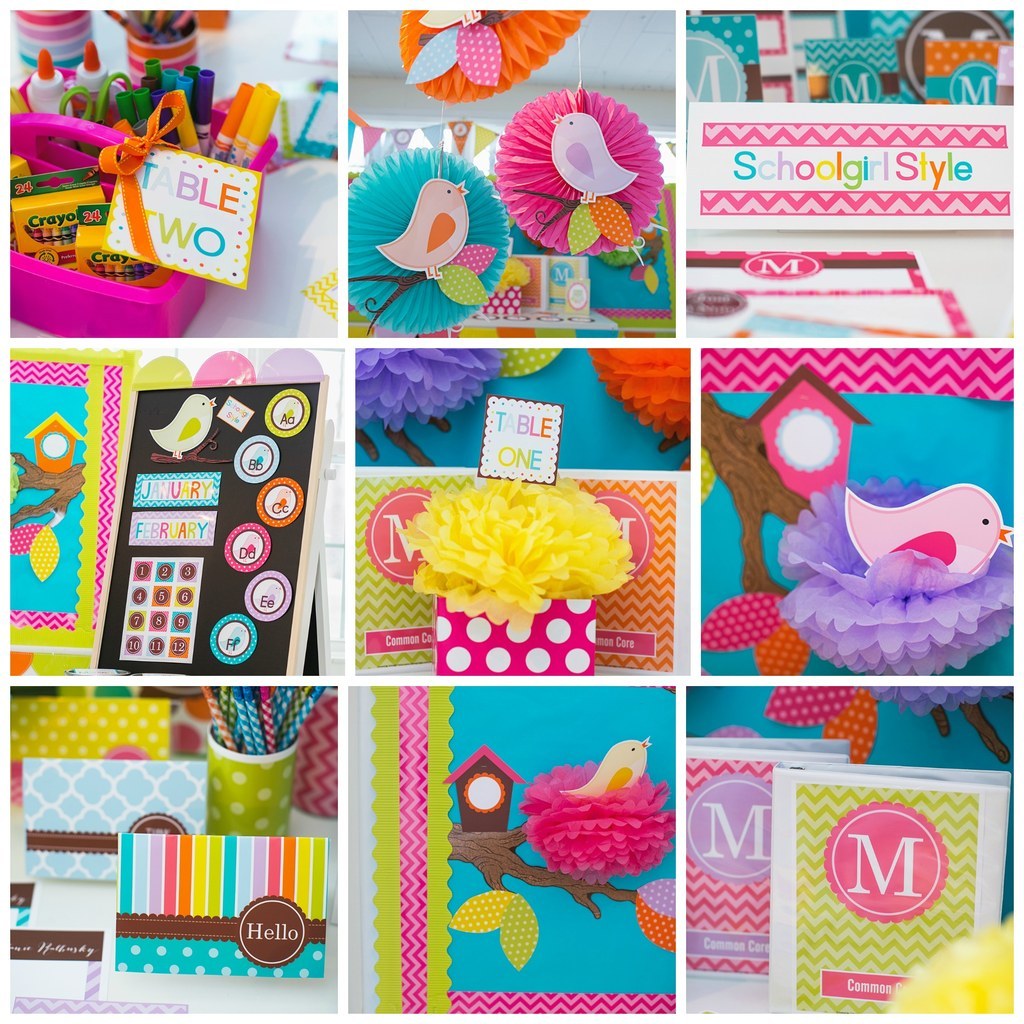 22. Get buggy!