The estimated 20 million newly insured patients are the primary reason insurance premiums have risen under the ACA.

GIPHY

Alternative Fact! While the estimated 20 million newly insured patients have indeed been one of the factors to contribute to higher insurance premiums. It is actually the lack of participation from the 18-34 year old demographic, labeled young invincibles, which has been credited with the largest spikes in healthcare premiums. It's estimated that only 28% of uninsured 18-34 year olds purchased insurance from health exchanges as of 2016. Many actuaries have estimated the minimum level of young invincibles required to make the spread the risk evenly and make the ACA more stable is 40% (Herman, 2016; Obama, 2016).

The Affordable Care Act model was successfully implemented before 2010.

The Affordable Care Act is based on a healthcare model successfully implemented in the state of Massachusetts in 2006. Before the model was replicated at the federal level, residents of Massachusetts enjoyed the highest rate of insurance coverage in the nation (98.1% of adults, 99.8% of children), a 40% reduction in unmet needs by low-income residents and those with chronic health conditions, and a more than 70% increase in employers offering health plans (Semro, 2012).

The healthcare spending growth rate has increased under the ACA.

While healthcare spending as a share of gross domestic product has increased consistently year over year since 1960, the growth rate in healthcare spending has actually slowed dramatically since the ACA took effect in 2010. Independent studies project that the U.S. will spend $2.6 trillion less on health care between 2014 and 2019 since the passage of the ACA (Catlin & Cowan, 2015; Holahan & McMorrow, 2016).

The Supreme Court ruled that the ACA was unconstitutional.

Parts of the ACA, primarily involving the individual mandate, were ruled to be unconstitutional as they were originally written in the ACA in the National Federation of Independent Business et al. v. Sebelius. After tweaking the law to enforce the individual mandate through tax penalties, the ACA was upheld 5-4 (ObamaCare Facts, n.d.).

Less than 40% of Americans support government funded healthcare.

GIPHY

2017 studies by the Pew Research Center and the Kaiser Family Foundation have found that 60% of Americans are for the government ensuring healthcare for patients (Bialik, 2017; Kirzinger, Wu, & Brodie, 2017).
Alternative Facts Quiz: Affordable Care Act Edition
In a world of alternative facts and fake news, I've given up and pledged to get all my news from the Onion.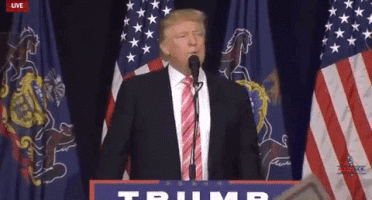 Good job, you got the facts mostly right. We'll make a politician out of you yet!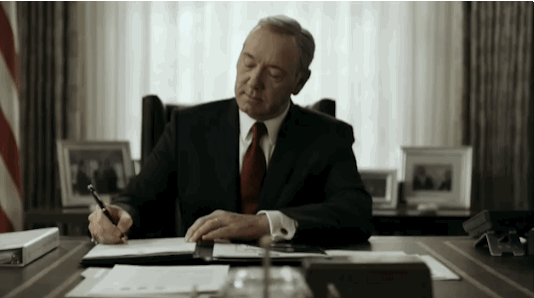 The truth the whole truth and nothing but the true.
You know your facts from fiction. Hmm, I've heard there's still an opening on the Supreme Court, you should apply!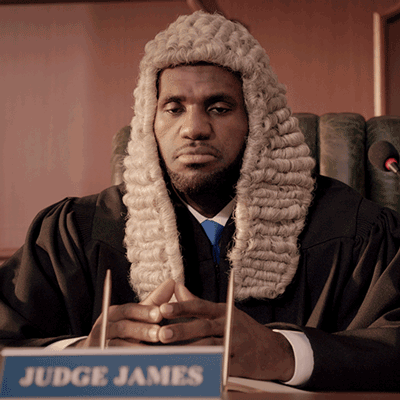 Now that you're on your way to Capital Hill click here to see what your constituents are saying!
Sources:
Bialik, K. (2017, January 13). More americans say government should ensure health care coverage. FactTank News in the Numbers. Retrieved from http://www.pewresearch.org/fact-tank/2017/01/13/more-americans-say-government-should-ensure-health-care-coverage/
Catlin, A., Cowan, C. (2015, Nov.). History of health spending in the United States, 1960-2013. Retrieved from https://www.cms.gov/Research-Statistics-Data-and-Systems/Statistics-Trends-and-Reports/NationalHealthExpendData/Downloads/HistoricalNHEPaper.pdf
Herman, B. (2016, May). What, me buy insurance? How slow uptake by 'young invincibles' is driving the ACA's exchange rates higher. Retrieved from http://www.modernhealthcare.com/article/20160514/MAGAZINE/305149980
Holahan, J., McMorrow, S. (2016, June). The widespread slowdown in health spending growth implications for future spending projections and the cost of the affordable care act. Retrieved from http://www.rwjf.org/en/library/research/2016/06/the-widespread-slowdown-in-health-spending-growth-implications-f.html?cq_ck=1466182688800
Kirzinger, A., Wu, B., & Brodie, M. (2017, January 6). Kaiser health tracking poll: health care priorities for 2017. The Henry J. Kaiser Family Foundation. Retrieved from http://kff.org/health-costs/poll-finding/kaiser-health-tracking-poll-health-care-priorities-for-2017/
Obama, B. (2016, Aug.). United States healthcare reform: Progress to date and next steps. Retrieved from http://jamanetwork.com/journals/jama/fullarticle/2533698
ObamaCare Facts. (n.d.). Supreme Court Ruling on ObamaCare. Retrieved from http://obamacarefacts.com/supreme-court-obamacare/
Semro, B. (2012, Dec.). Comparing the affordable care act and the Massachusetts model. Retrieved from http://www.huffingtonpost.com/bob-semro/comparing-the-affordable-care-act_b_1974586.html
This post was created by a member of BuzzFeed Community, where anyone can post awesome lists and creations.
Learn more
or
post your buzz!