Breakfast is the most important meal of the day, but sometimes it's just TOO HARD to pull together a vitamin-packed meal when you're ALSO attempting to tame your hair and iron your clothes, right?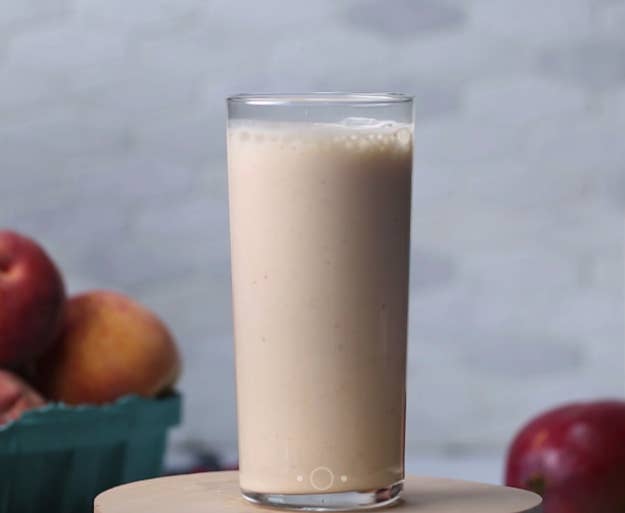 Enter: smoothies. They take seconds to whip up and can be customized to your liking. What's not to love? We want to know what you'd put in YOUR ideal smoothie. All you have to do is press play on the video below, choose between some delectable ingredients, and BOOM, you'll have a go-to smoothie recipe. No need to thank us — we're happy to help.
First things first, you'll need to choose between low-fat milk and almond milk.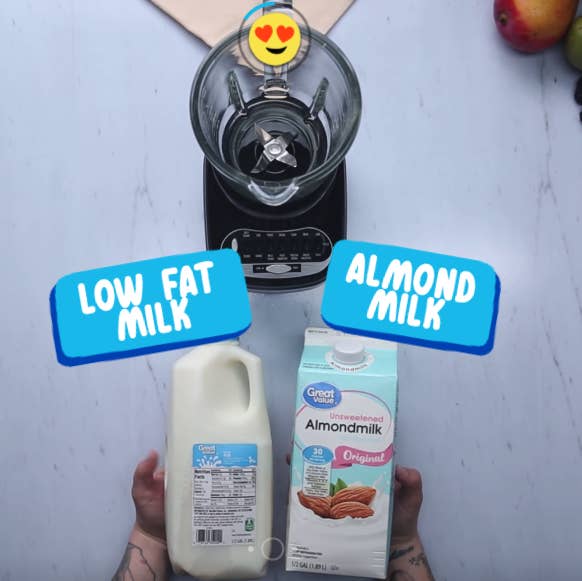 Next is possibly the most important decision you'll make all morning: Which fruit do you want in your perfect smoothie?!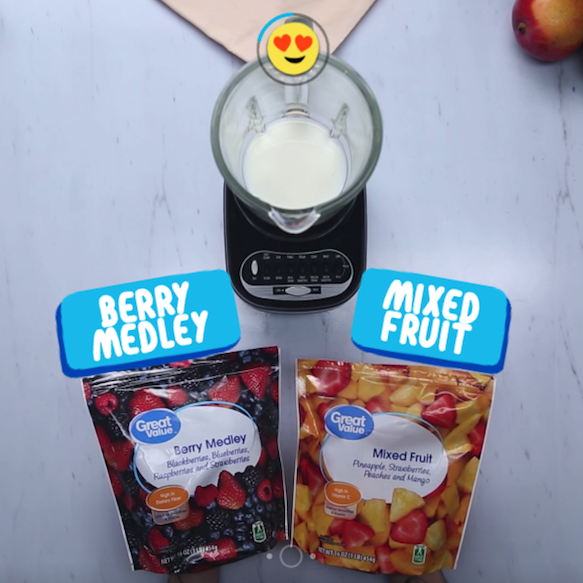 Make a few more choices, and before you know it, it'll be time to BLEND, BABY, BLEND! Perfect smoothie, here we come!
After you've designed your smoothie, you can click "get your recipe" for easy instructions to make that custom smoothie you built!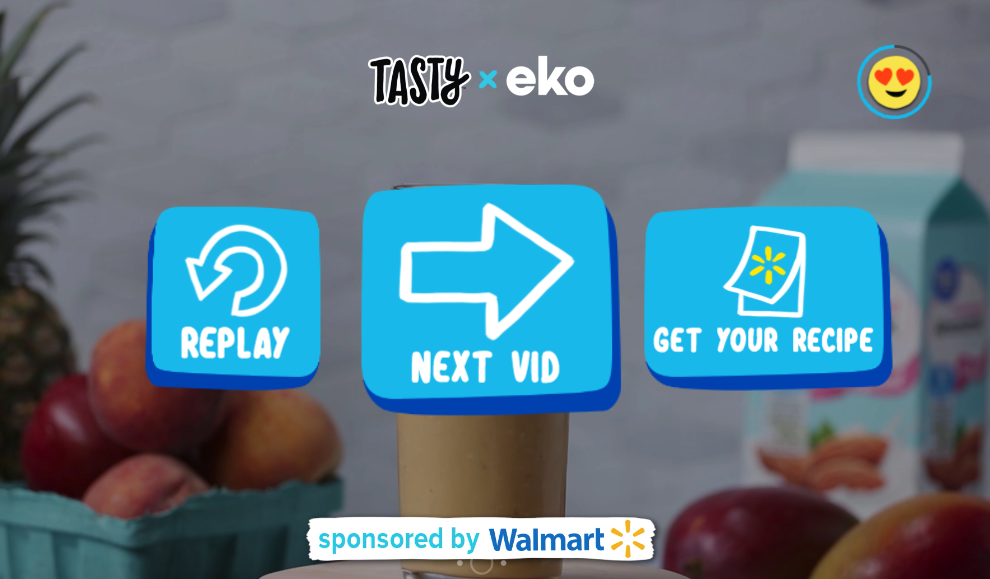 Let us know how you designed your favorite smoothie in the comments below!