Looks like Dad Vader got an important call from Emperor Palpatine today.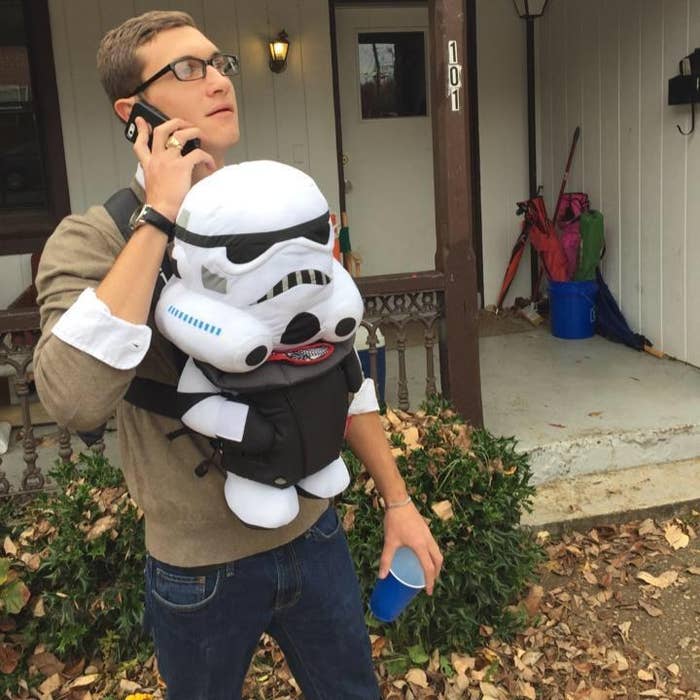 Dad Vader and kid getting ready for an afternoon nap.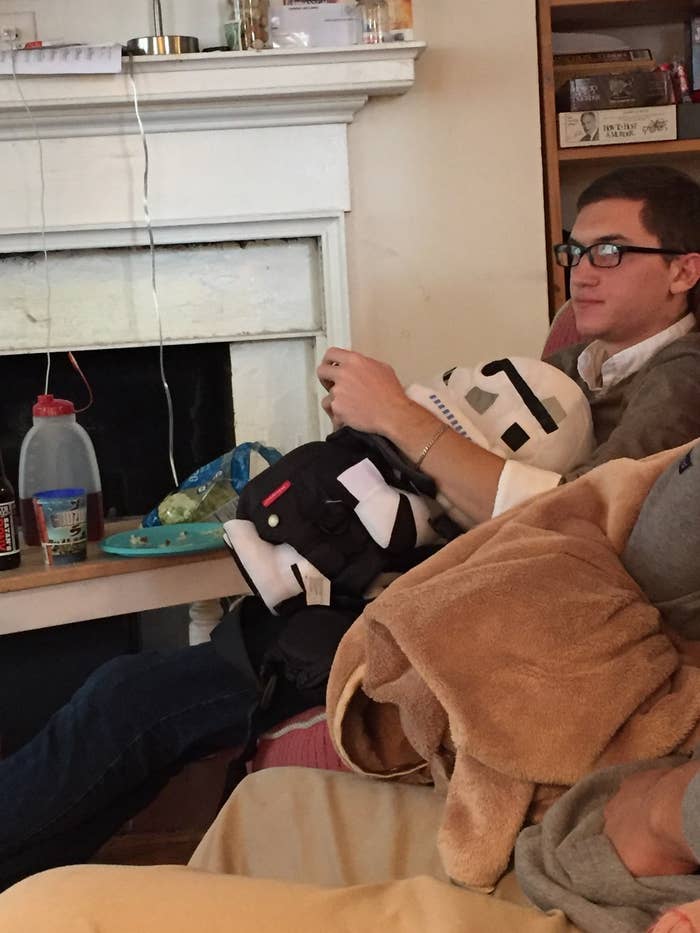 Here they are spending some quality time, playing video games. Ya know, typical father-kid stuff.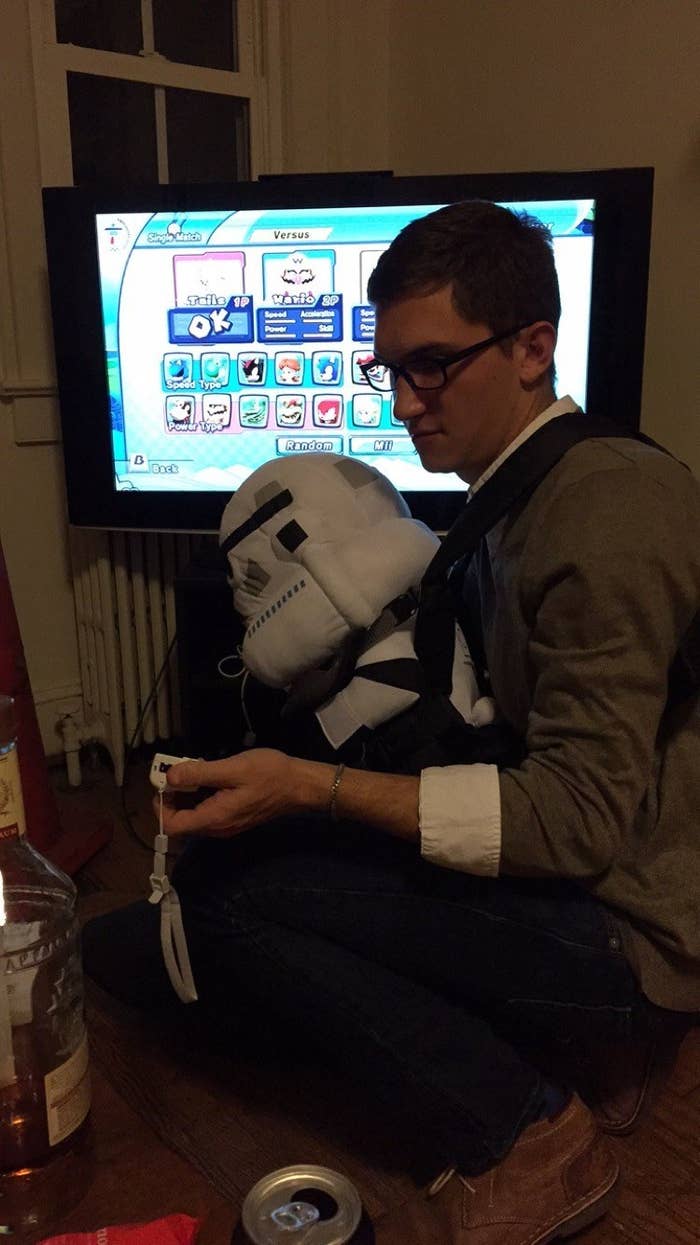 Here's Dad Vader chillin' with a glass of Merlot.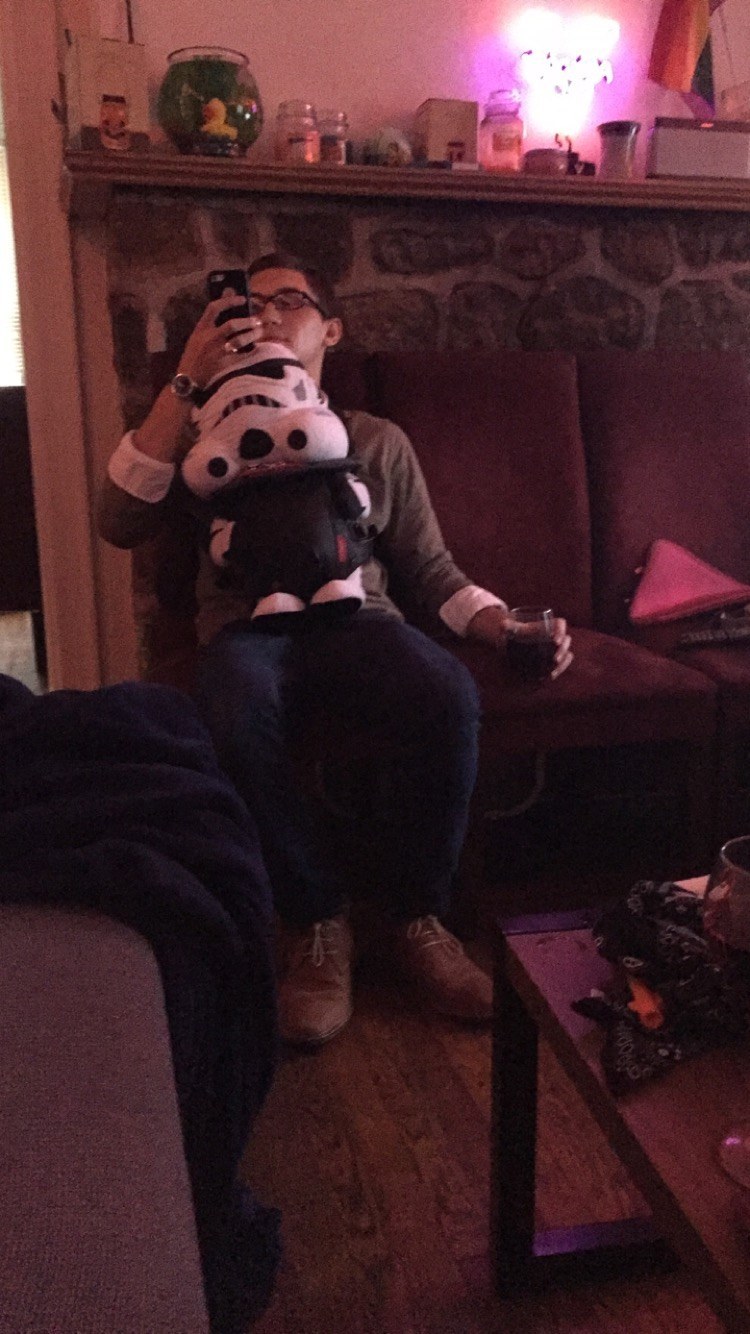 Looks like Dad Vader's having some fun on the balcony at a concert.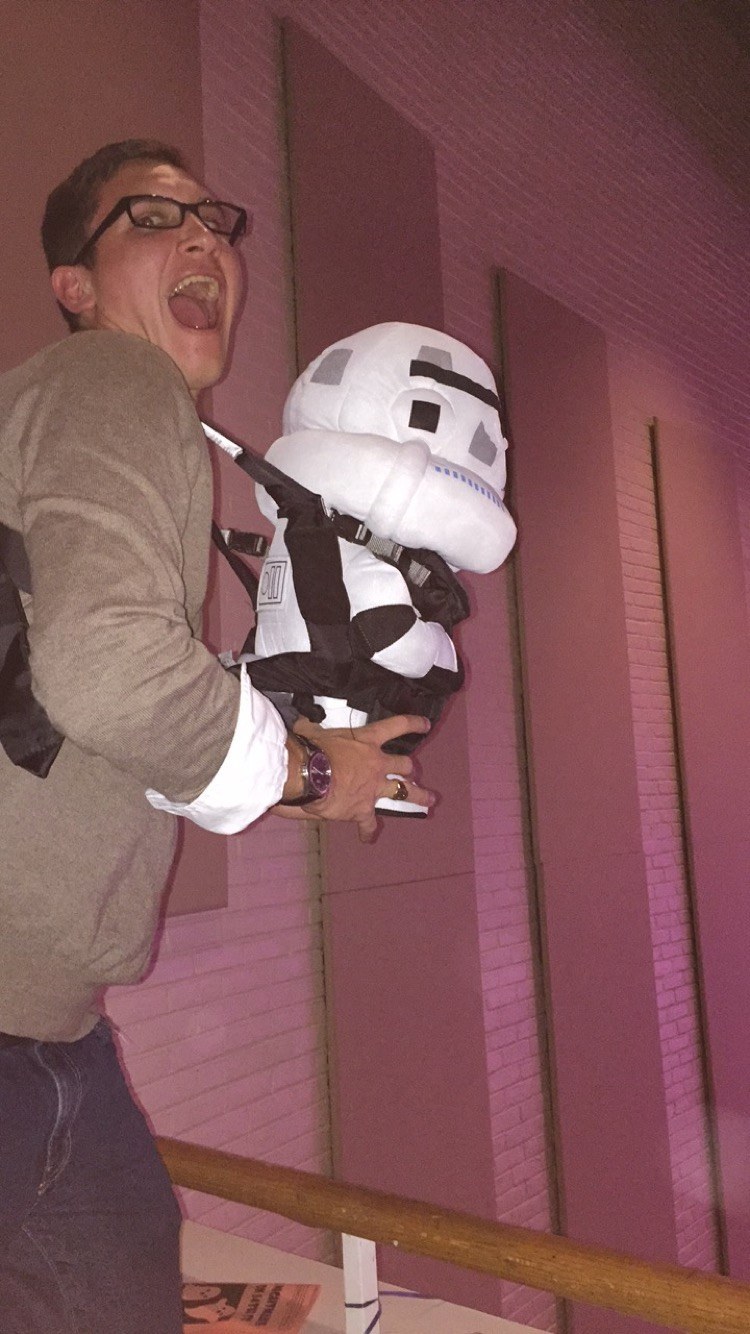 Someone's getting a little tired during the night.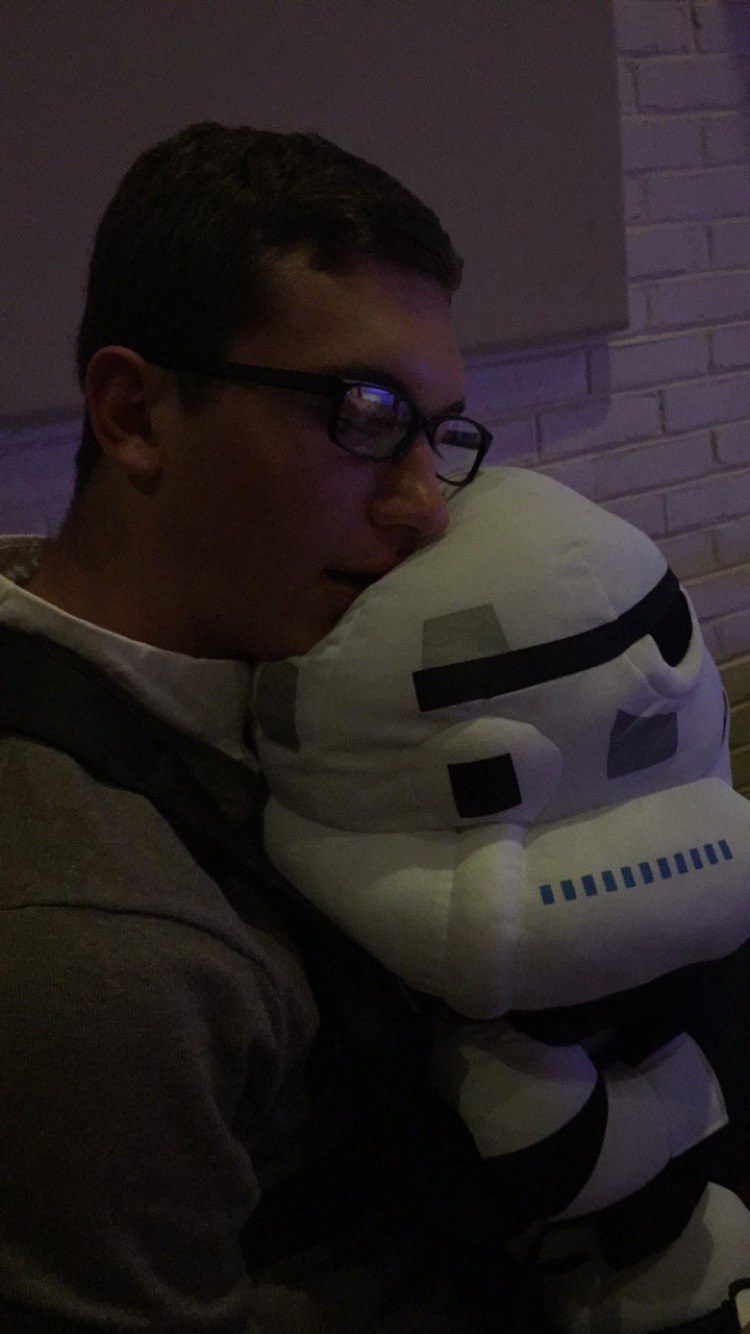 Here's Dad Vader and kid as they approach the doorstep of a very popular house- they must have GREAT candy there.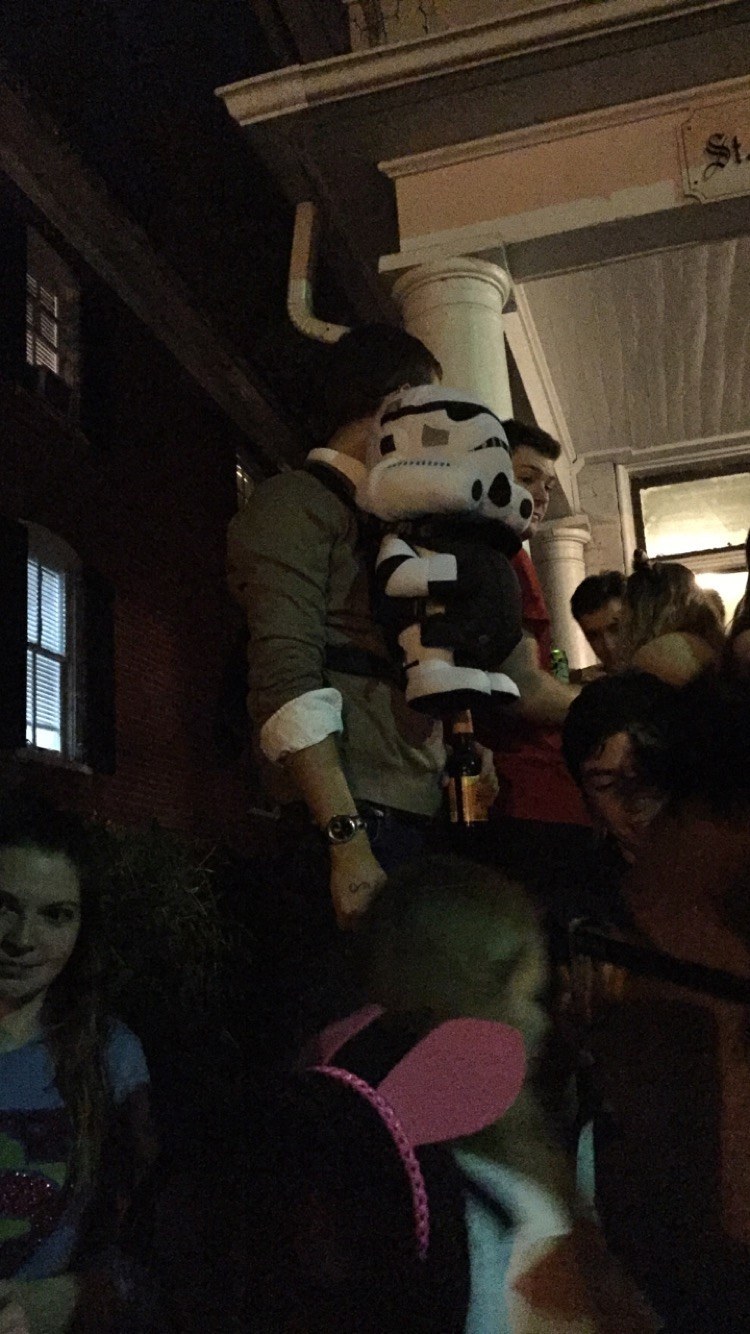 This guy definitely won Halloween. Challenge accepted for next year!