Which British Vacation Will Solve All Your Problems?
You got:

An Amazing Culture Trip in London
Get cultured in London! There's no better way to escape the daily grind than by flying to London and reveling in its world-class museums, gorgeous landmarks, and delicious food and drink. Get your art fill at the National Gallery and the British Museum (which are both free, might we add), shop and stroll around Covent Garden, and take a selfie in front of Big Ben. Then, go for a ride on the London Eye and get a spectacular bird's-eye view of the entire city.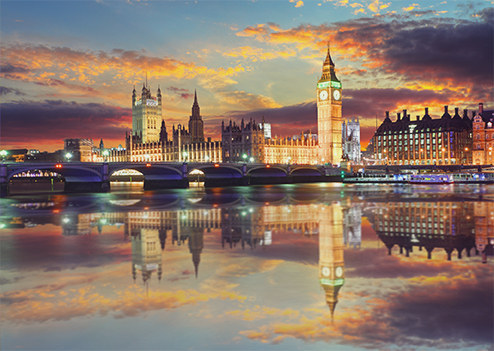 You got:

A Nature Jaunt in the Scottish Islands
The pristine Scottish Islands might be among the most beautiful places on Earth, with their dramatic and rugged beaches, sea lochs, and moors. Known as "The Misty Isle" thanks to sea fog that cloaks its mountains, the Isle of Skye is a must-visit. The island boasts magical "fairy pools," unique rock formations, and picturesque villages, not to mention deliciously fresh seafood. There are also many lovely, remote, and untouched islands to explore, like the volcanic Isle of Staffa and the subarctic Shetland Islands.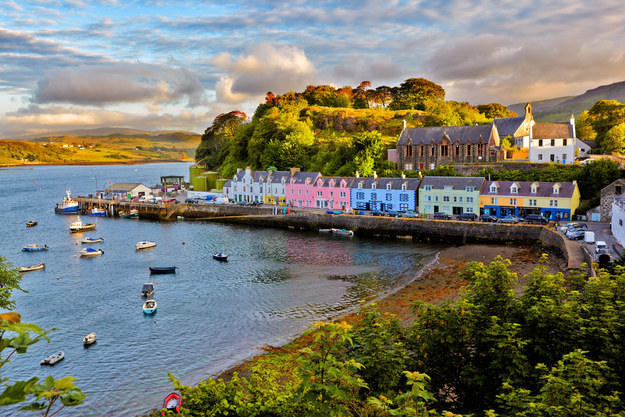 You got:

A Seaside Escape in Cornwall
Beachy paradise DOES exist in England. Cornwall, located on England's southern tip, is home to hundreds of perfect sandy beaches and beautiful rocky seaside cliffs. Spend your days relaxing by the water, partaking in recreation like coasteering and surfing, sightseeing quaint fishing villages, enjoying in traditional cream tea, and taking in the amazingly colorful sunsets over the region's beaches every evening.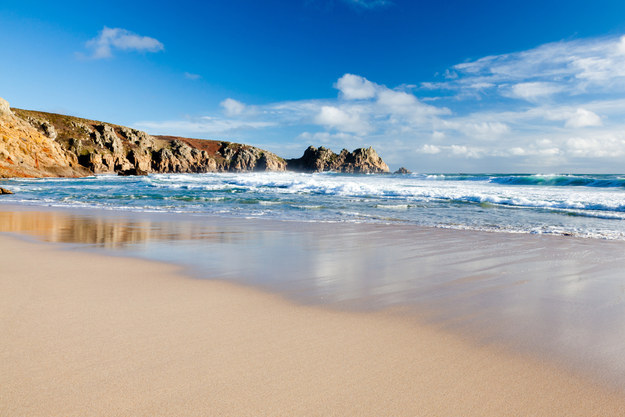 You got:

A Relaxing Getaway in Bath
Nothing melts away stress or fatigue like soaking in natural hot springs and staying in an awesome hotel. Bath is home to England's only true hot springs, which feed a number of thermal baths that have existed since Roman times. Bath also happens to have some of the most interesting hotels in England, many of which are located in exquisite Georgian mansions and townhouses!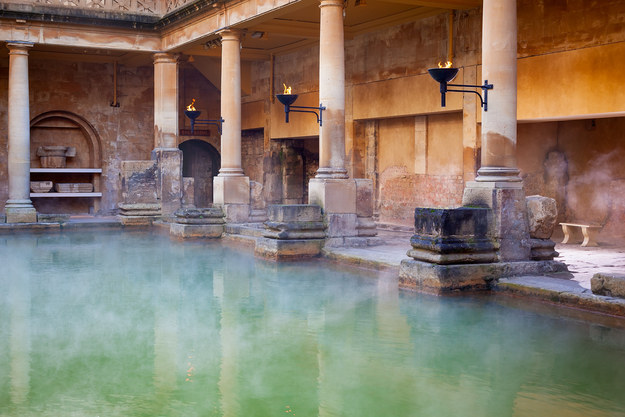 You got:

A Historical Journey in Cardiff
Cardiff, the capital of Wales, is a history buff's dream. The city is home to a number of castles and historic houses, including Cardiff Castle and St. Fagan's Castle. When you've had enough of the architecture and interiors, you're free to relax in the beautiful green parks and gardens that surround the estates.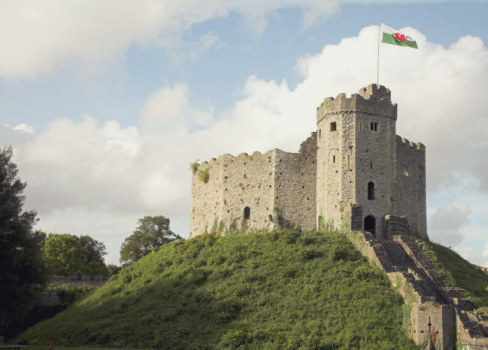 You got:

A Waterfront Jaunt in Liverpool
Liverpool's iconic waterfront is so special that the city's been designated as a UNESCO World Heritage Site as a Maritime Mercantile City. That being said, the city offers an unrivaled cultural experience, with numerous museums and galleries, from maritime museums to a branch of the Tate. Let's not forget that the Beatles called Liverpool home — and yes, you can definitely take a Beatles tour of the city!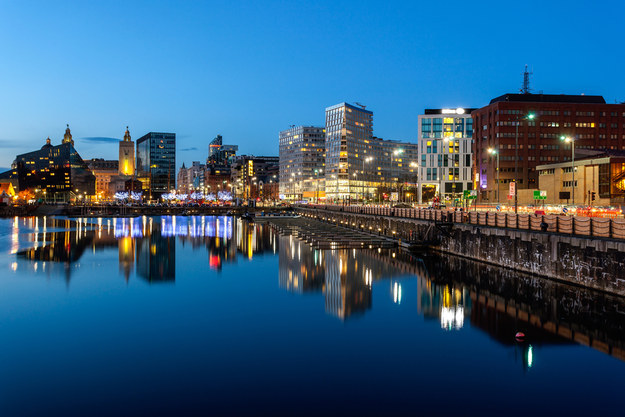 You got:

A Sightseeing Stay In Edinburgh
Landmarks and scenery galore. Edinburgh, Scotland's capital city, is the perfect example of a modern, cosmopolitan city with beautiful old-world surroundings. The city was built on seven hills, much like Ancient Rome, and the skyline is phenomenal. Explore the Edinburgh Castle, make a visit to a Victorian observatory, and check out Forth Bridge, a UNESCO World Heritage Site. Don't forget to relax with a glass of authentic Scotch.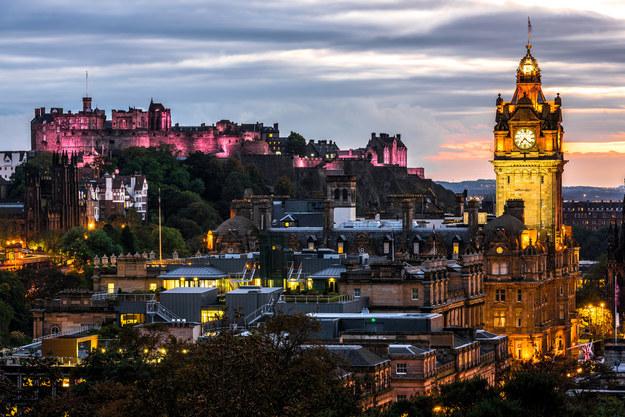 You got:

A Unparalleled Mountain Escape in The Scottish Highlands
There's no other place in the world where you can embark on both breathtaking hiking trails AND an authentic malt whisky trail. The Scottish Highlands offer unparalleled mountain scenery dotted with ancient relics. And if hiking isn't your thing, the area happens to be one of the best places to cycle and explore via motorcycle. Oh, and let's not forget The Jacobite, aka the Hogwarts Express!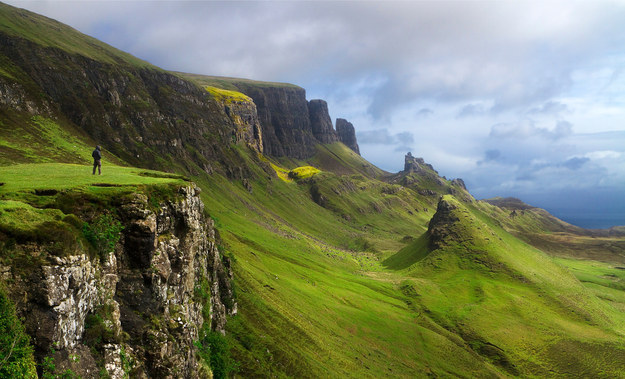 You got:

A Recreation-Packed Getaway in Snowdonia
If you've ever wanted to ride an epic mountain zip line or experience a subterranean playground, Snowdonia is the place for you. The beautiful region in Wales is home to Bounce Below, a trampoline playground in an old slate mine, as well as the longest zip line in Europe. The hiking in Snowdonia's mountains is also excellent, and the views from its craggy summits are nothing short of spectacular.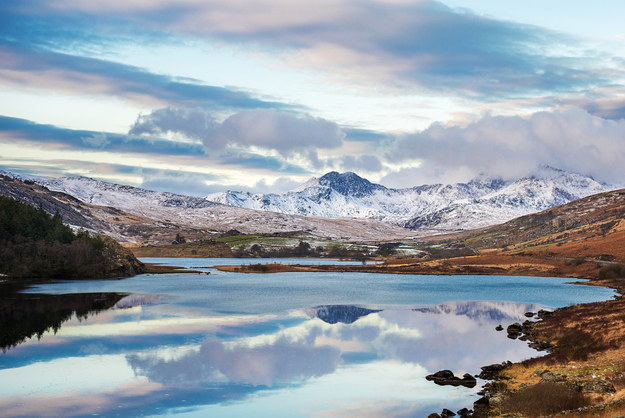 All images via Shutterstock and ThinkStock