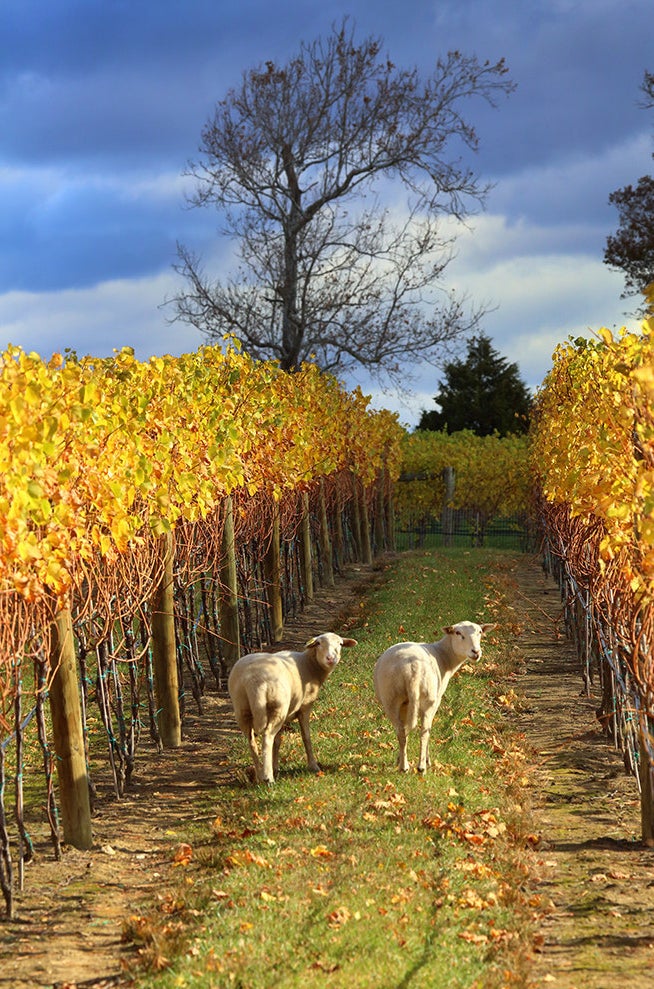 FACT: Virginia is creating some of the best wines in the world.
And it has been since it first won the title of best red wine of all nations at the Vienna World's Fair in 1873. And even though it's America's fifth-largest wine producer, most of Virginia's seriously amazing wine stays stateside, and even, in some cases, solely in Virginia. A quick internet search of "Virginia wine" will prove to you, skeptical reader, that the wine critics of the world are, indeed, gaga for these grapes. But we decided to dive deeper into the best of the best.
🍂🚗🍷Weekend trip, anyone?🍇🚣🗻
1.
The Williamsburg Winery
Region: Coastal Virginia

Given its close proximity to Colonial Williamsburg (we're talking mere minutes), Virginia's largest winery is built on a whole lot of history. So, if you like stories, you're in for a treat — and if you like wine tastings and tours, even better! There's really an option for everybody, from $9 fine wine tastings to the Extensive Tour and Reserve Wine Tasting, which somehow costs just $40. There is cheese and bread, people.
Get more info here.
2.
Boxwood Estate Winery
Region: NOVA
Boxwood, a National Historic Landmark, was originally settled in the 18th century. It was one of the earliest horse farms in a region brimming with American colonial and Civil War history.
Nowadays, you can also find a winery there, run by Rita and John Kent Cooke. They employed the expertise of a genius viticulturist to design the sprawling vineyards and a professor from Purdue to advise the design of the winery. And Stéphane Derenoncourt, one of Bourdeaux's greatest winemakers, is an official consultant at Boxwood. SCORE. Boxwood produces red wine in three styles from seven varieties of grapes.
Get more info here.
3.
Veritas Vineyard & Winery
Region: Shenandoah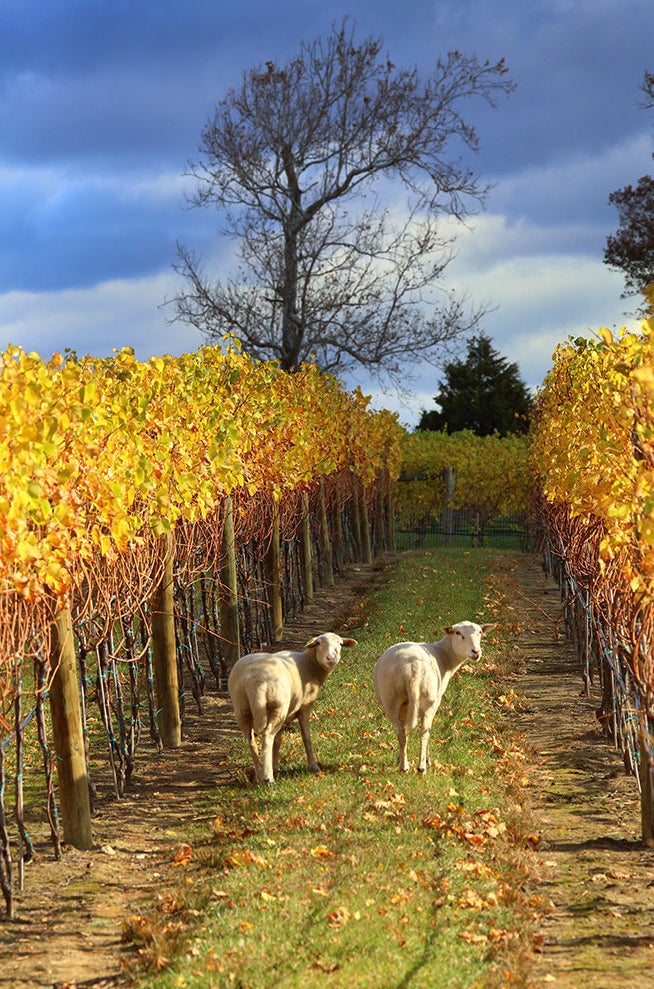 Veritas is a family affair, dedicated to the world of wine and entertaining. It was founded by Patricia and Andrew Hodson as a passion project, and their daughter, Emily, is now head winemaker and one of the few winemakers to get her start right in Virginia.
This place is also a popular wedding destination, with good reason. Bride, bridesmaid, or day-tripper — no matter. Relax on the sun-drenched deck and enjoy the view.
Get more info here.
4.
Barren Ridge Vineyards
Region: Shenandoah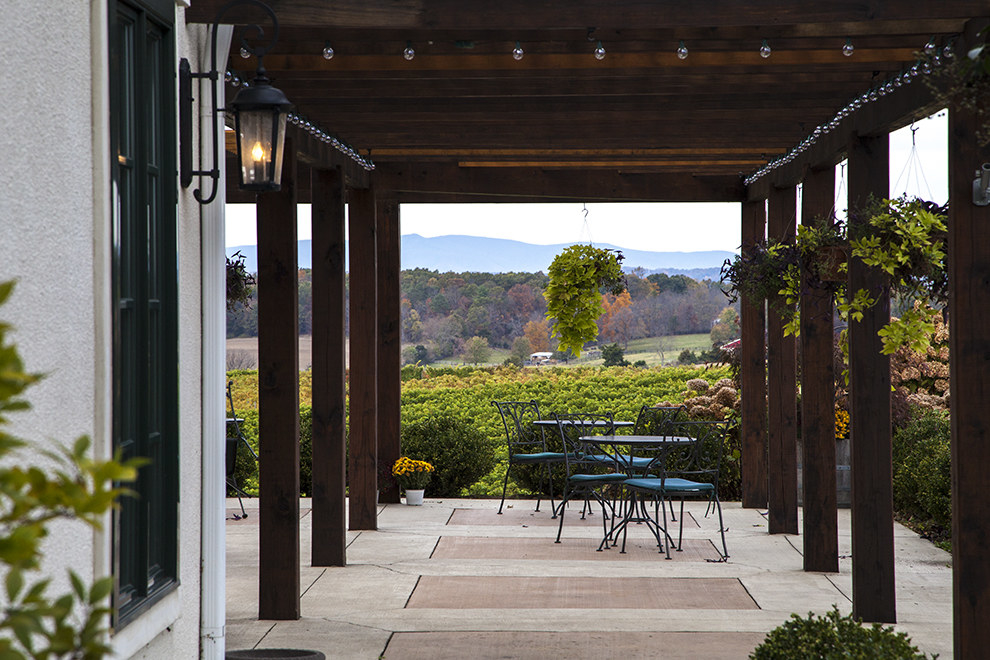 Barren Ridge is Shenandoah Valley's premier winery, located on what was once an apple orchard. The family behind the popular tasting destination converted their old apple barn into a state-of-the-art winery, keeping the farmhouse feel of the original structure. Come here for wines made from their specialty grape varieties: petit verdot, merlot, traminette, vidal blanc, viognier, chambourcin, and touriga.
Get more info here.
5.
Early Mountain Vineyards
Region: Charlottesville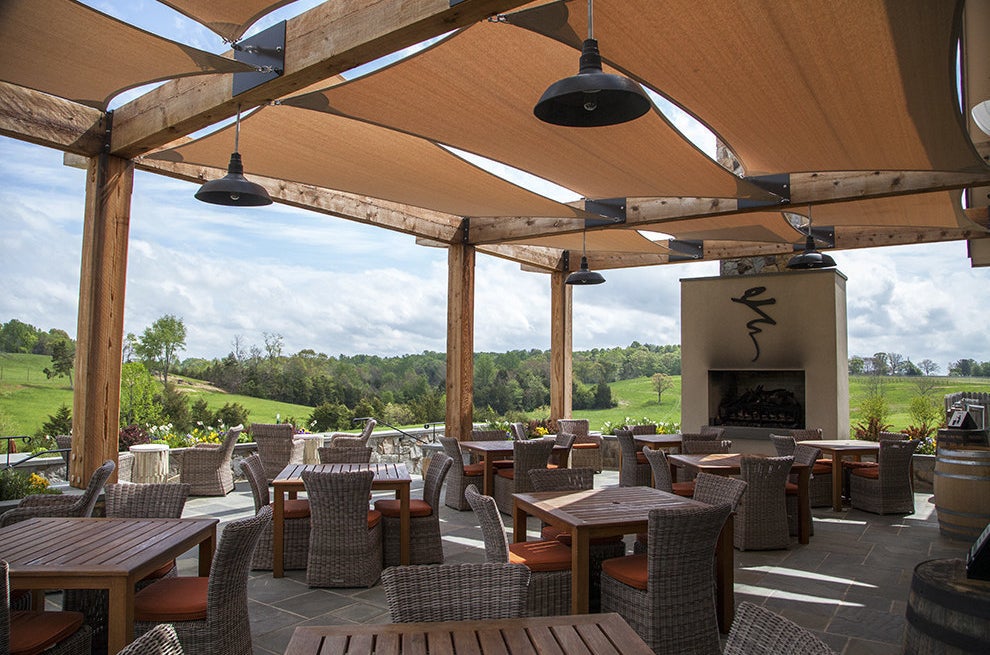 Early Mountain is all about biodiversity and sustainable farming. And since it's so focused on preserving the complex ecosystem on this stunning, historical property, you may catch sight of some things you wouldn't normally see at a vineyard. Look out for apple, peach, plum, and nectarine orchards, as well as some truly beautiful gardens. And Early Mountain serves Best of Virginia wines in their tasting room, because they believe Virginia has the best wines around.
In addition to touring and tasting (Early Mountain was just named the best tasting room in the US), check out the concerts held in their natural amphitheater, local produce on sale from local farms, a chic boutique, and a hospitality center with a lot to offer.
Get more info here.
6.
The Dog and Oyster Vineyard
Region: Chesapeake Bay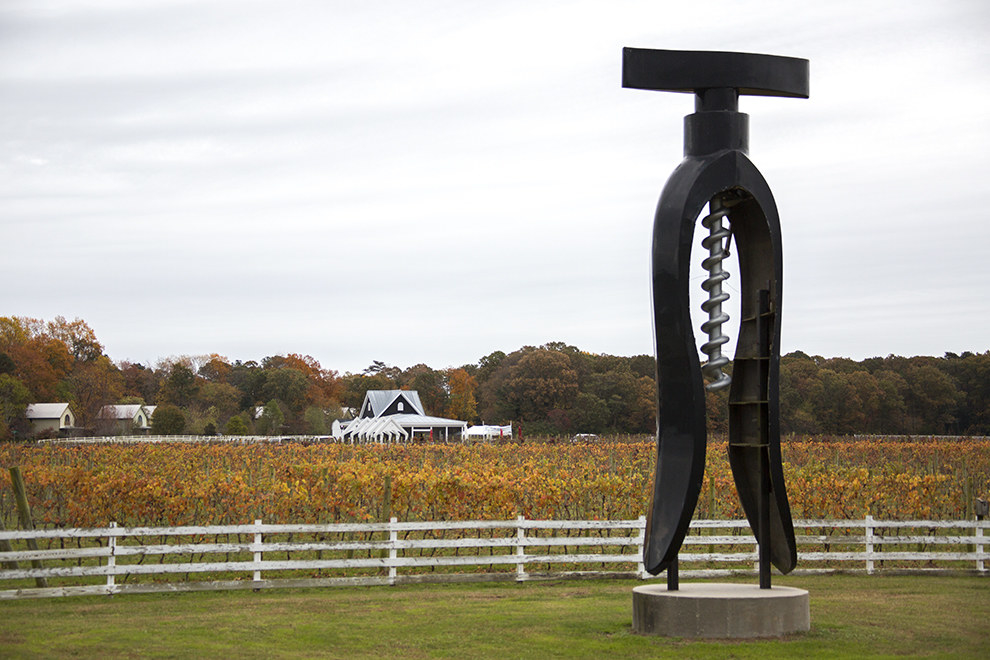 The Dog and Oyster is Northen Neck living at its finest. Bring your dog, kick back, and get cozy at Hope and Glory Inn's resident vineyard, where inexpensive tastings happen around the clock and oysters and other seasonal specialties are offered from April to November.
Make a weekend of it and stay in the Inn, where you'll find cozy cottages, a pool, and kayak docks.
Get more info here.
7.
Ingleside Vineyards
Region: Chesapeake Bay
In addition to the great deal of American history surrounding this winery (the birthplaces of George Washington and James Monroe are very nearby), Ingleside is famous for making some wine history of its own. It was the first winery in Virginia to produce a mèthode champenoise sparkling wine and the first to bottle a varietal petit verdot, which took the top petit verdot prize at the 2012 San Francisco International Wine Competition.
With four vineyards producing everything from chardonnay to merlot, it's clear Ingleside's got its game on lock. Come for the tastings, stay for the super-casual vibe of the Chesapeake Bay Region.
Get more info here.
8.
Chatham Vineyards on Church Creek
Region: Eastern Shore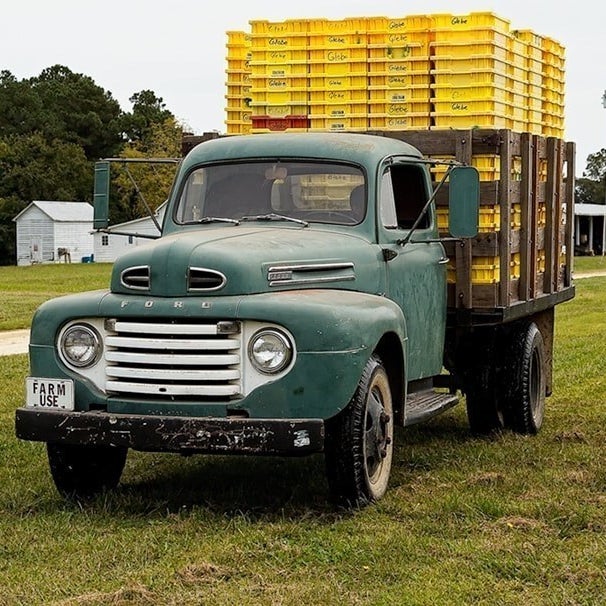 Located at the historic, working Chatham Farm, every grape at Chatham Vineyards is handpicked and hand-sorted before pressing. In addition to tastings, visitors can expect to be tempted by the Wine and Oyster Tours (October and November), tours of artisan and art studios around the area, and, most notable of all, a kayaking wine tour called "Paddle Your Glass Off."
Let us just repeat that: There is a wine tour in which you KAYAK. Is this heaven?
Get more info here.
9.
Fabbioli Cellars
Region: NOVA
Fabbioli Cellars is dripping in gold, including the double gold medals it picked up at the Indy International Wine Competition. Its tastings come with small, gourmet bites from local chefs and food artisans (worry not, they have gluten-free options), and its tasting presentation is a cozy, unique experience in itself.
Get more info here.
10.
Chateau Morrisette
Region: SWVA
This place has got it all, especially if you're a wine-lover who moonlights as a dog-lover. In addition to some top-notch tastings, Chateau Morrisette is home to a restaurant with one of the best views in America. After dinner, cozy up with a glass next to one of its fireplaces, or take in all the grape-flavored splendor in the winery courtyard.
But there's more to do than just drink and eat: Stop by for a Black Dog Music Festival or swing by one of their dog adoption events. Oh, and definitely bring your dog. It's encouraged.
Get more info here.