What is the best cat of 2013?

Via Macey J. Foronda / BuzzFeed

Via Macey J. Foronda / BuzzFeed

Via BuzzFeed

Via BuzzFeed

Via Macey J. Foronda / BuzzFeed

Via Macey J. Foronda / BuzzFeed

The Answer is Colonel Meow.

Lots of Love for Colonel Meow this year.

Via BuzzFeed

Who is the best female celebrity of 2013?

Via INFPhoto.com

Via instagram.com

Win McNamee / Getty Images

Win McNamee / Getty Images

Via facebook.com

Via laineygossip.com

Via buzzfeed.com

Jennifer Lawrence wins always.

Via facebook.com

Who is the best male celebrity of 2013?

Phil Mccarten / Reuters

Phil Mccarten / Reuters

Yes, of course it's Bumberstump Scratchnsniff. Who else? Adam Lambert or somebody? Seriously?

Via Twitter: @TheHobbitMovie

What is the best TV show of 2013?

Via ryantardiff.wordpress.com

Via digitaltrends.com

Via inthecapital.streetwise.co

Via hollywoodtattletale.com

Via frontpagemag.com

Breaking Bad was the greatest show of 2013 but also of ever.

Via imorawetz.deviantart.com

What is the best Miley Cyrus of 2013?

Via buzzfeed.com

Miley twerking with a foam finger at the VMAs

Jen Lewis / BuzzFeed / Leonardo da Vinci / Via buzzfeed.com

Miley twerking on famous paintings

Via scopecube.com

Miley's Wrecking Ball video

Via youtube.com

The Chatroulette Wrecking Ball parody

Via buzzfeed.com

Miley singing with a virtual cat

The paintings one was really good too. Ultimately any parody is better than the real thing.

Via collegehumor.com

What is the most tragic death of 2013?

Via flickeringmyth.com

Via familyguy.wikia.com

Via memorabletv.com

Anyone who gets this wrong is a horrible person.

Via positivelygospel.com

What is the best song of 2013?

Via billboard.com

Via chicagoreader.com

Via fanboysanonymous.com

Via scopecube.com

Wrecking Ball - Miley Cyrus

Ring-ding-ding-ding-dingeringeding!

Via memecrunch.com

What is the best movie of 2013?

Via fightinginthewarroom.com

Hunger Games: Catching Fire

Via flooxs.com

Via chiclifestylemagazine.co.uk

Via tgdaily.com

If you didn't cry, you aren't human

Also, weren't you paying attention earlier? Jennifer Lawrence wins always.

Via thewrap.com

Who is the best politician of 2013?

Via beauproductions.com

Via shedoesthecity.com

Via blog.chron.com

Via sneakerreport.com

Rob Ford is a living legend.

Twitter: @LaughingStoic / Via buzzfeed.com
The Best Of 2013 Quiz
How did you do that? Have you been studying your Best of 2013 for years now? Are you a Best of 2013 scholar?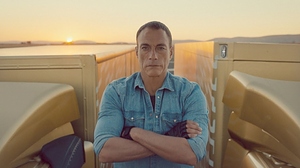 Congratulations, you are doge! -the best meme of 2013
wow so amaze! such score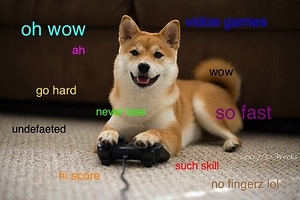 You are an ostrich pillow.
Could be better, could be worse. Study up and maybe next year will be your year!
You are Rebecca Black's new song Saturday
Trying to live in the past will get you nowhere. Hit the books and maybe you'll get to whiz status when Best of 2014 rolls around!