ICYMI, a few days ago, Taylor Swift this Tumblr post comparing her meet and greets to those of other artists.
Avril, seeming a bit frustrated with the comparisons, tweeted this.
So naturally we all rolled up our sleeves for a new Twitter feud to start...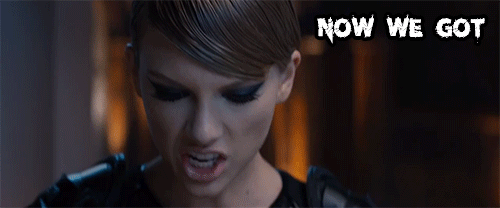 But yesterday, something magical happened: Taylor, master of famous friends, invited Avril onstage in San Diego to perform her iconic hit "Complicated."
Look at how happy they are! 👭
Avril expressed her mutual love for Taylor.
The worst is behind us and we can breathe again.
Keep being the Queen of Friendship Goals, Taylor. 👑