1.
This was basically a sext to you: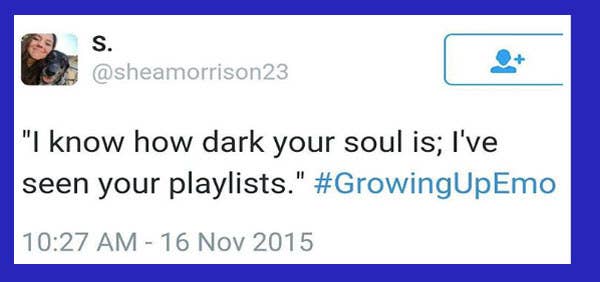 2.
Your side bangs were your only protection from the real world.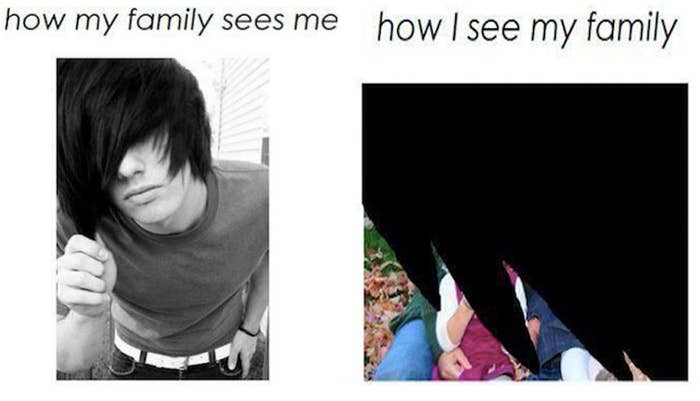 3.
Black was more than a color to you — it was a way of life.
4.
Instead of taking notes, this is what you did in school: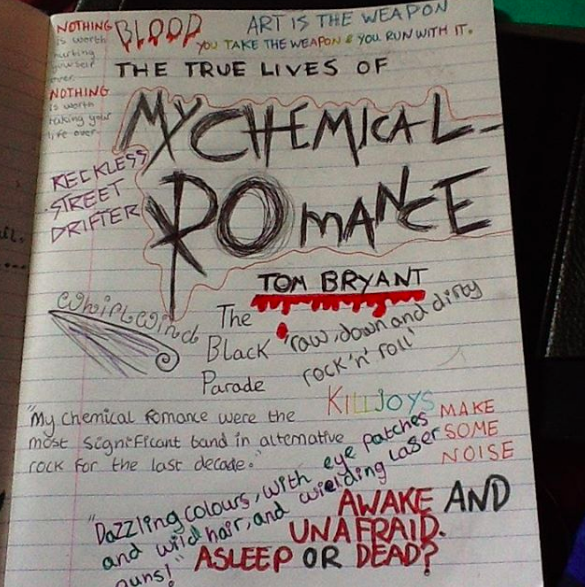 5.
You spent more time at Hot Topic than at home.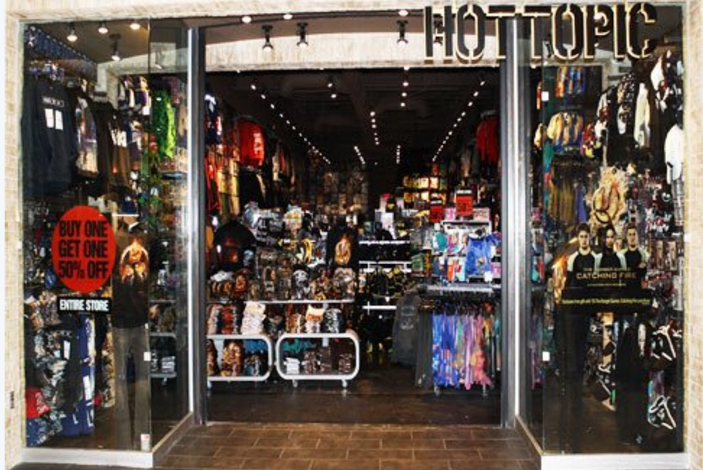 6.
And so half of the accessories you owned were studded, because it was the ~look~.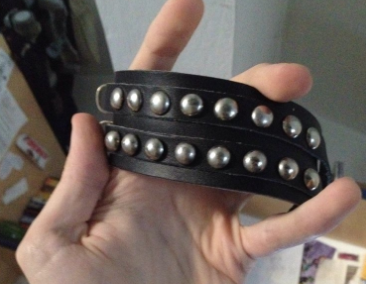 7.
You had, and forever will have, the G note syndrome.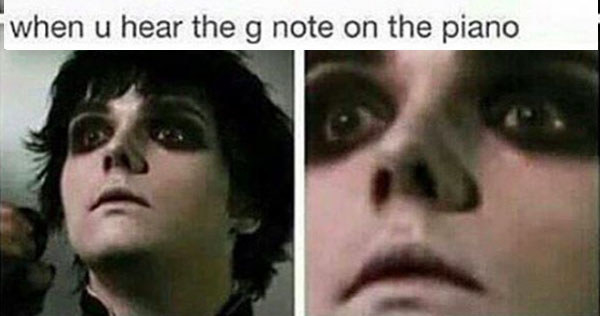 8.
You would stay up all night trying to perfect Pete Wentz's smokey eye, but would never succeed.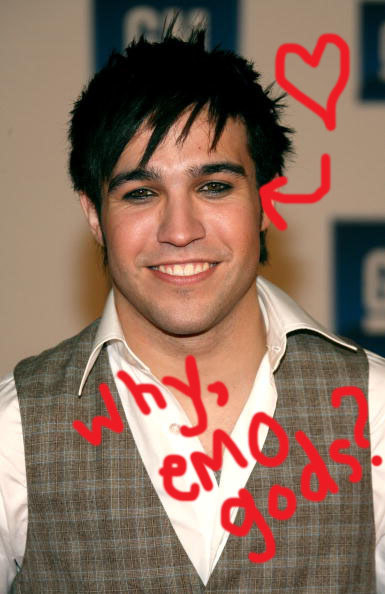 9.
You knew which record label deserved all of your money (Well, your parents' money, tbh).

10.
This was, and still is you:
11.
This is how you felt putting on skinny jeans.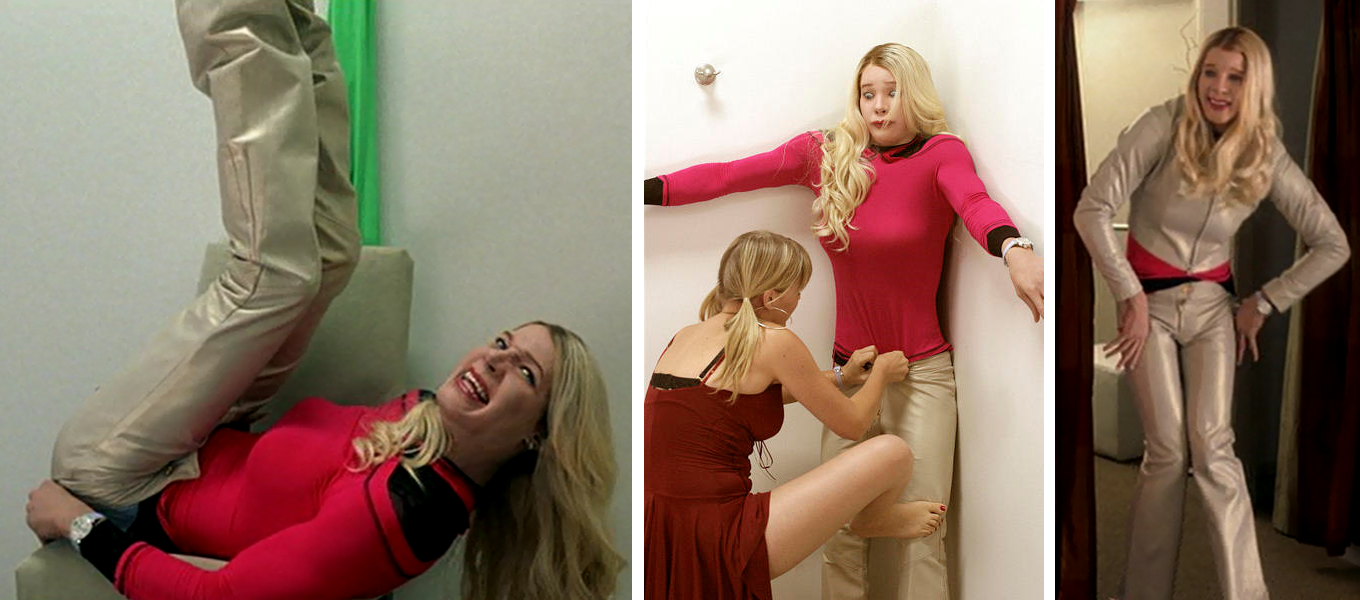 12.
This was an unfortunate truth:
13.
You wrote your favorite lyrics or band names on your Converse, and you and your friends would take pics like this:
14.
This thought pops into your head about every other day:
15.
Even as you got older, you STILL felt like no one understood you.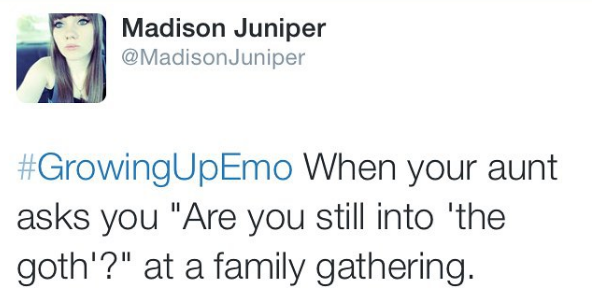 16.
But no matter where you go in life, this will always be true: