This Viral TikTok Breaks Down The 'Black People Can't Swim' Stereotype, And It Unlocks Yet Another Chapter Of Not-Taught-In-School History
"My grandma didn't swim for this exact reason."
By now, you've probably heard the stereotype that "Black people can't swim."
She ends the video with footage from June 18, 1964, taken at a pool in St. Augustine, Florida, showing hotel manager James Brock dumping cleaning chemicals into the pool while Black people swim in protest. (Here's a still image.)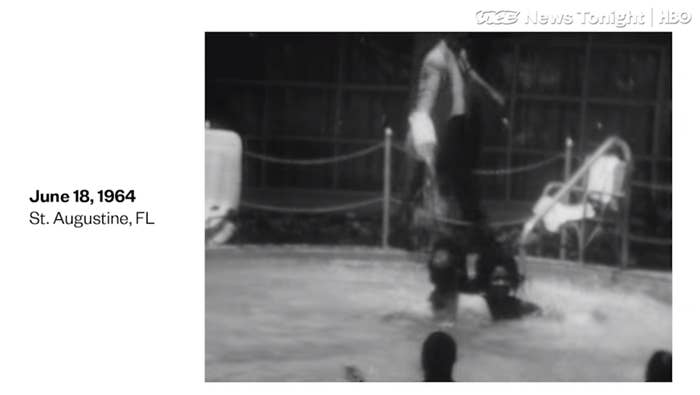 To help better contextualize this, BuzzFeed spoke with Dr. Victoria W. Wolcott, a professor of history at the University at Buffalo. She expanded on the TikTok and pool footage, as well as the segregation of swimming pools and 1940s activism — like swim-ins, pool riots, and what she calls the "triple whammy" that fed white concerns about desegregation at swimming pools.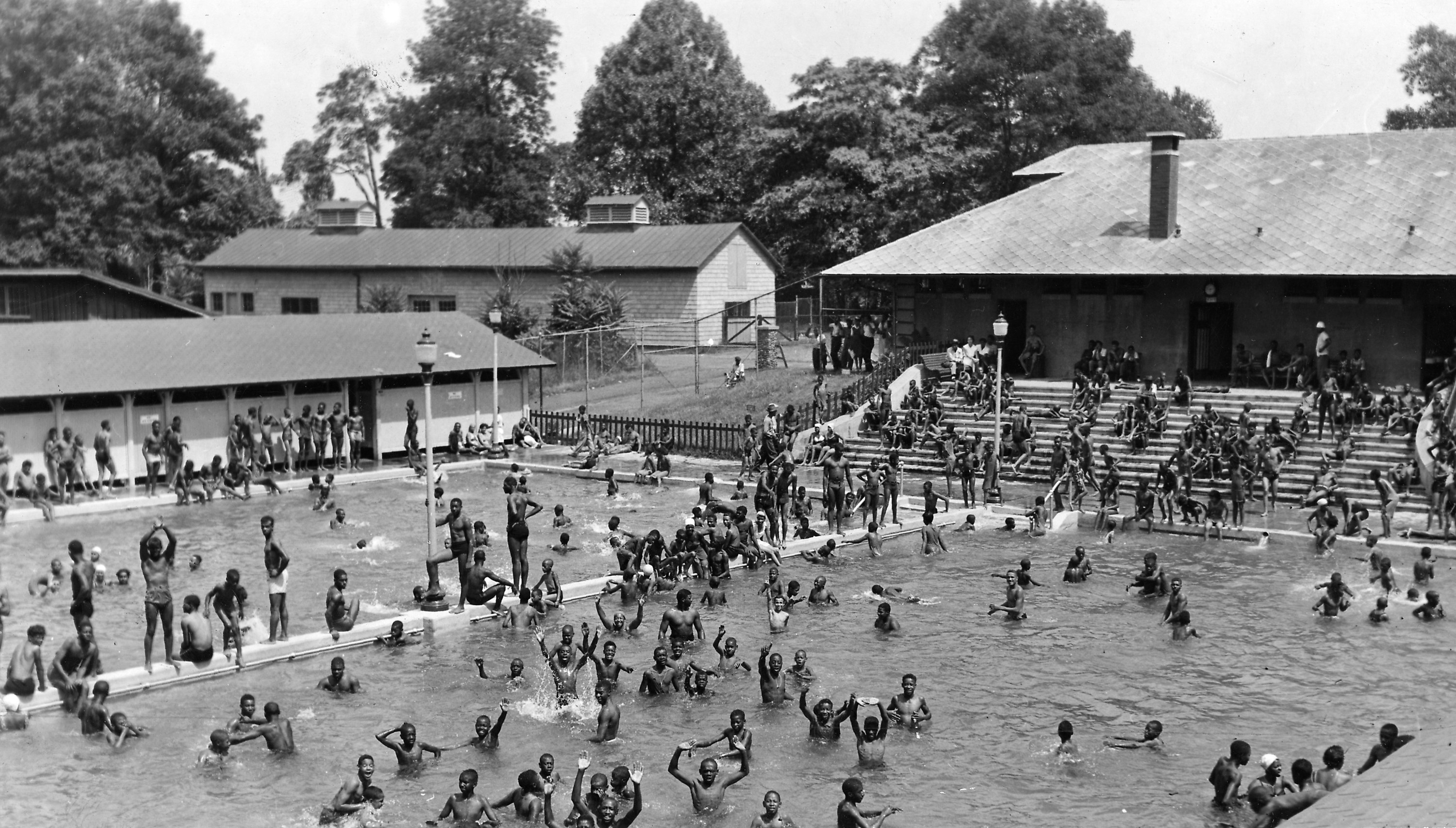 "So the video that she showed is a really famous one from 1964. And that is of a civil rights campaign in St. Augustine, Florida," she explained, "There's a long legacy starting from the 1940s of civil rights activists carrying out what they called 'swim-ins.' They would deliberately integrate and desegregate public swimming pools. Or in this case, it was a hotel."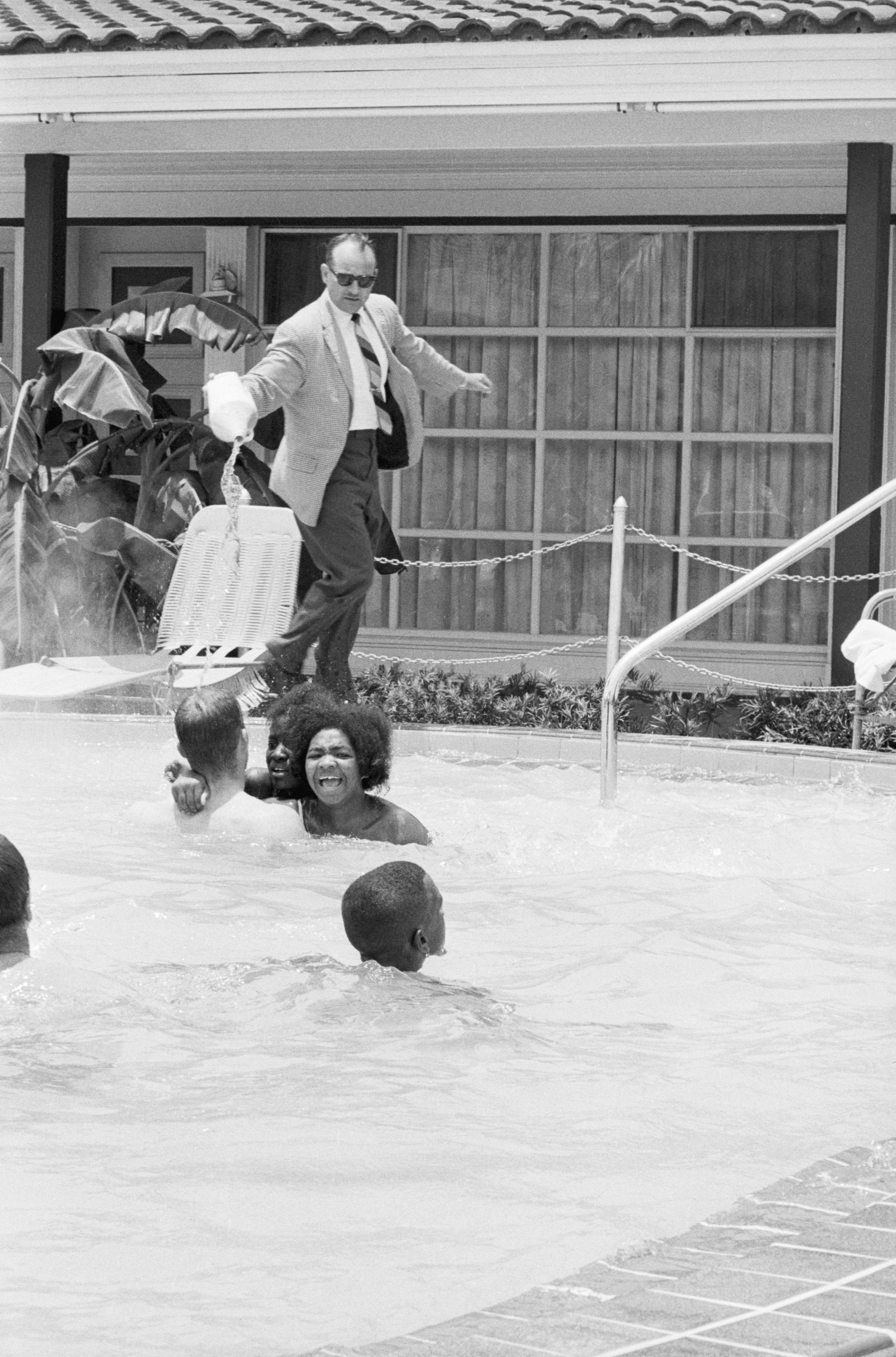 While Black people often faced violence when swimming at public pools, at swim-ins, white people would often react even more extremely by throwing bleach, nails, or thumbtacks into the pools as Black activists swam.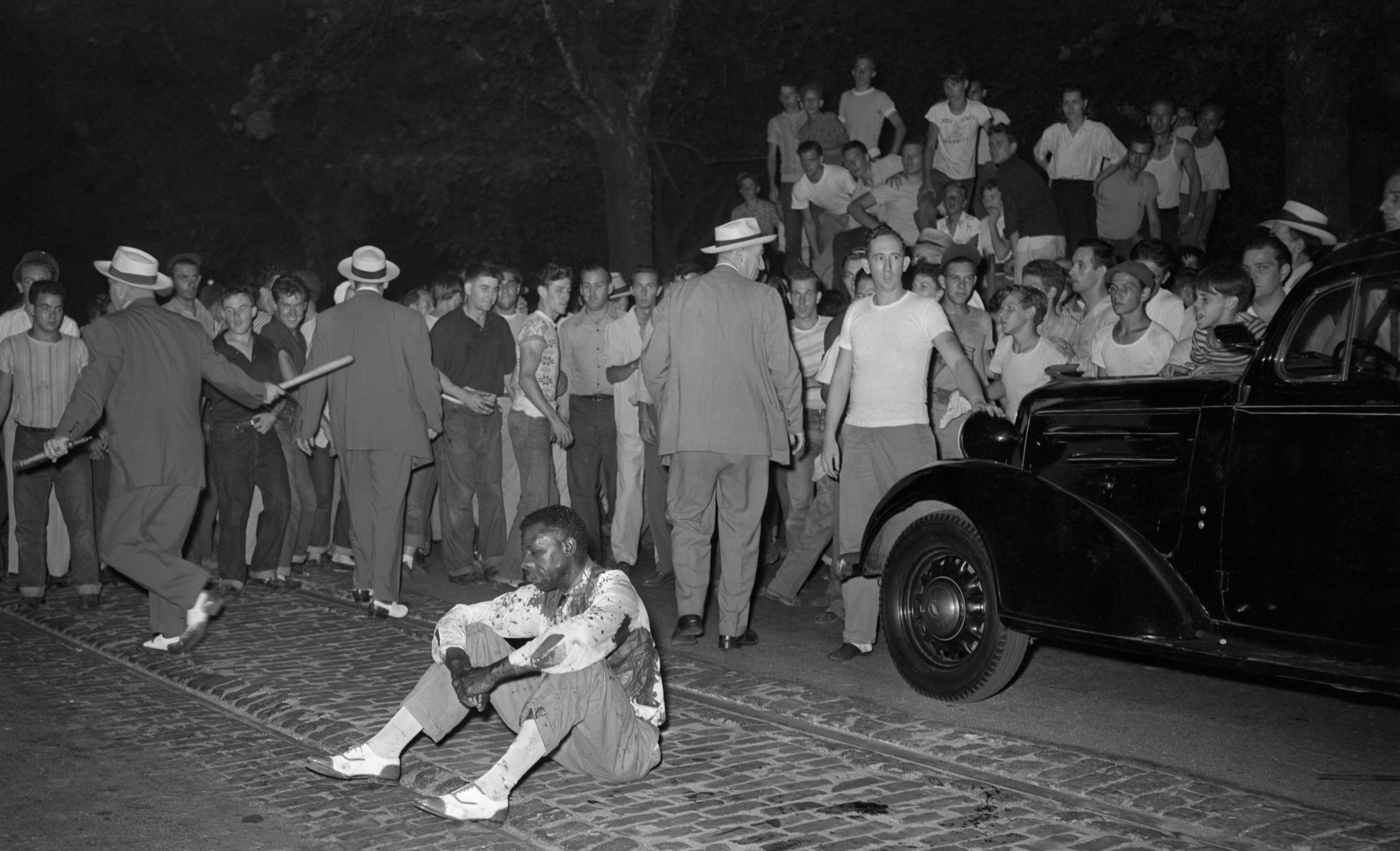 Throughout the 1940s, there were a series of swimming pool riots. In 1949, the mayor of St. Louis decided to desegregate the Fairground Park Pool. "There's this big white riot when they try to do that," Dr. Wolcott explained.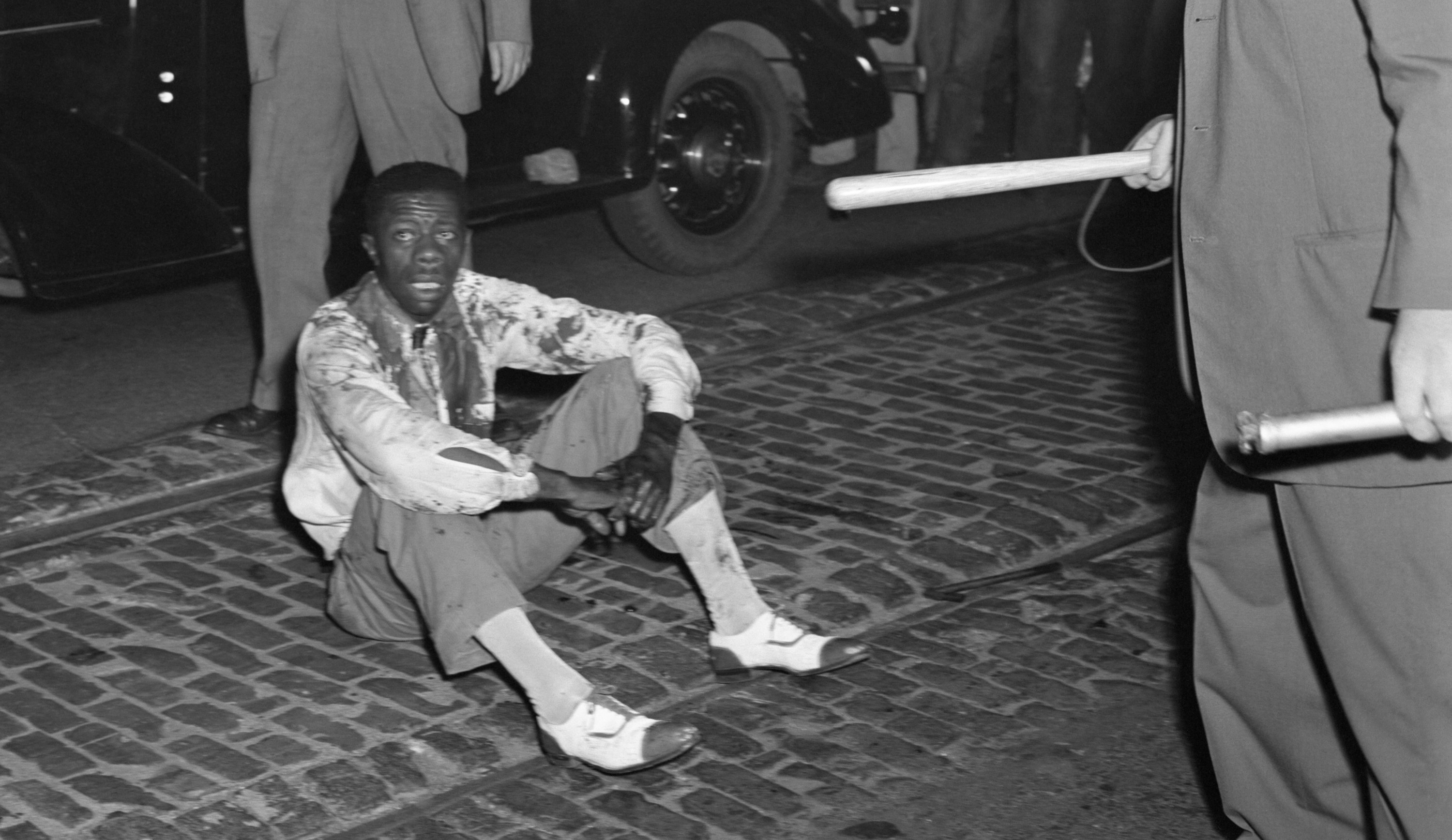 She continued, "Huge masses of mostly white teenagers and young men show up, beat up the Black folks who were trying to swim, and they end up closing the pool."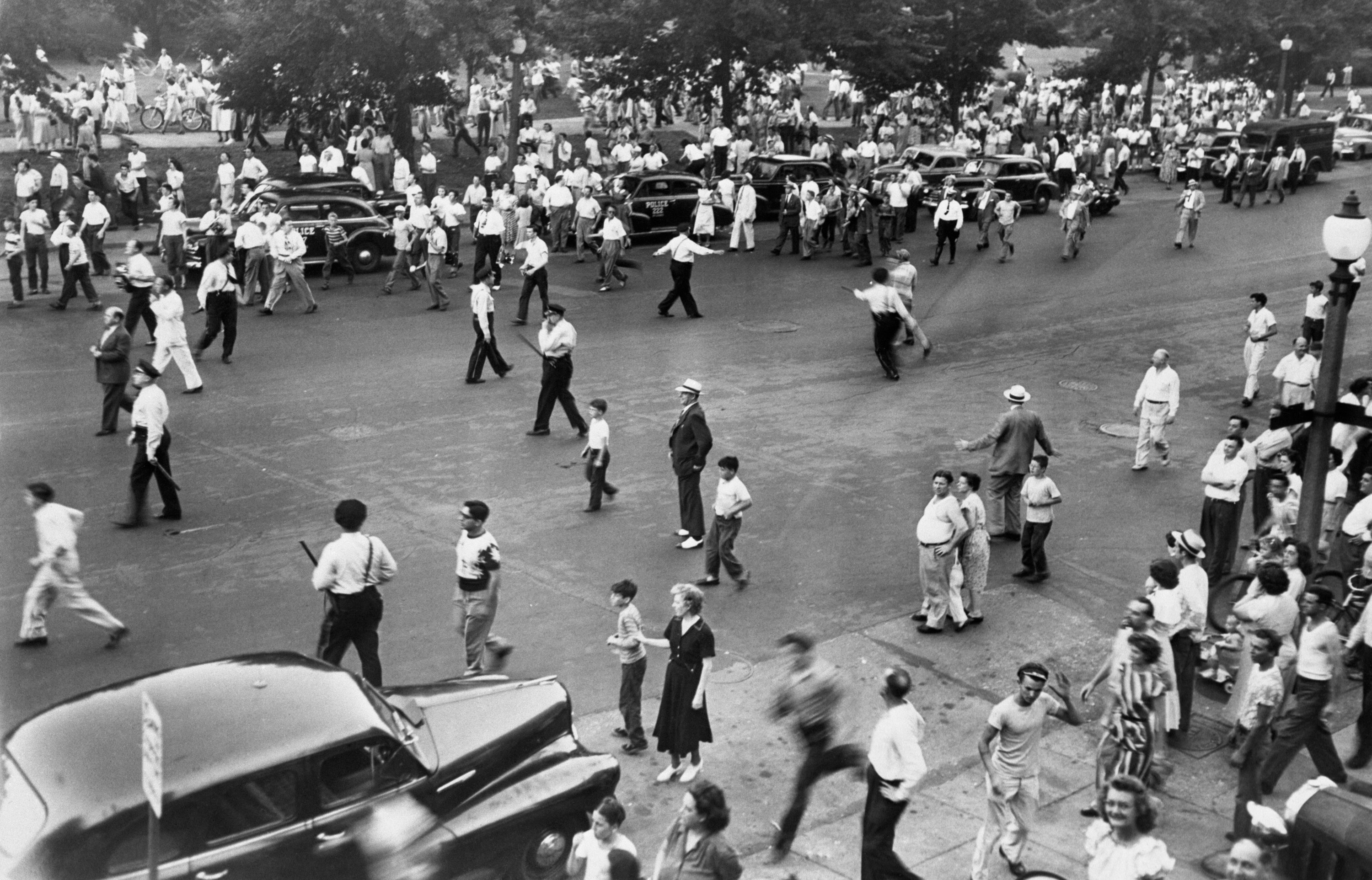 Like in St. Louis, segregation in swimming pools was enforced by violence. "It was enforced by the violence of white young people — often teenagers — beating the crap out of Black people who tried to get access to the spaces. And cops just ignoring that," Dr. Wolcott said. "Then, ironically, because of that violence, judges and city officials would say, 'Oh, we need segregation because when we don't have it, there's all this unruliness and disorder.' And that unruliness and disorder were white people attacking Black people. So that white violence became a justification for segregation."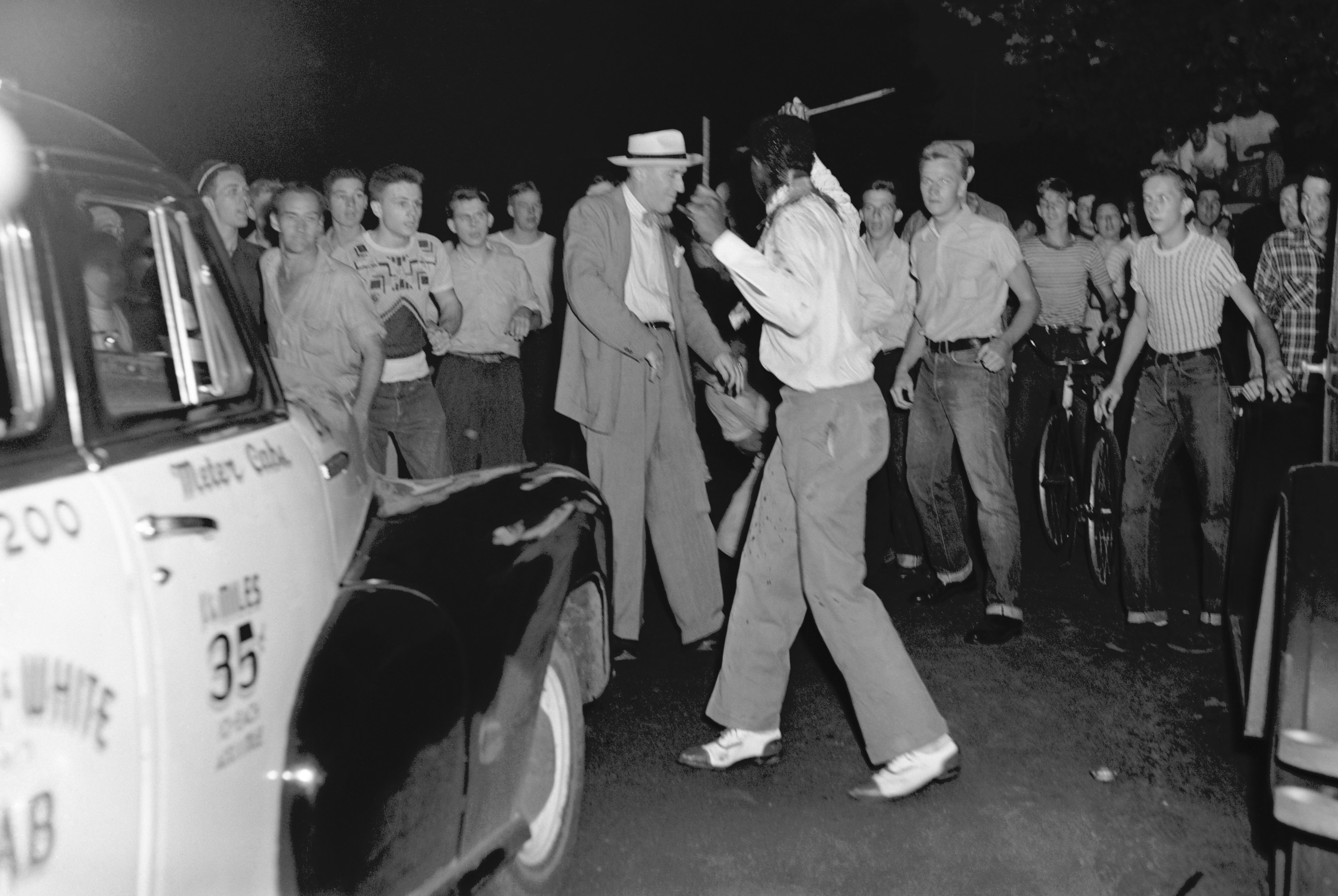 "There's this triple whammy," she explained, when discussing white concerns about desegregation at swimming pools — namely sexuality, disease, and unruliness.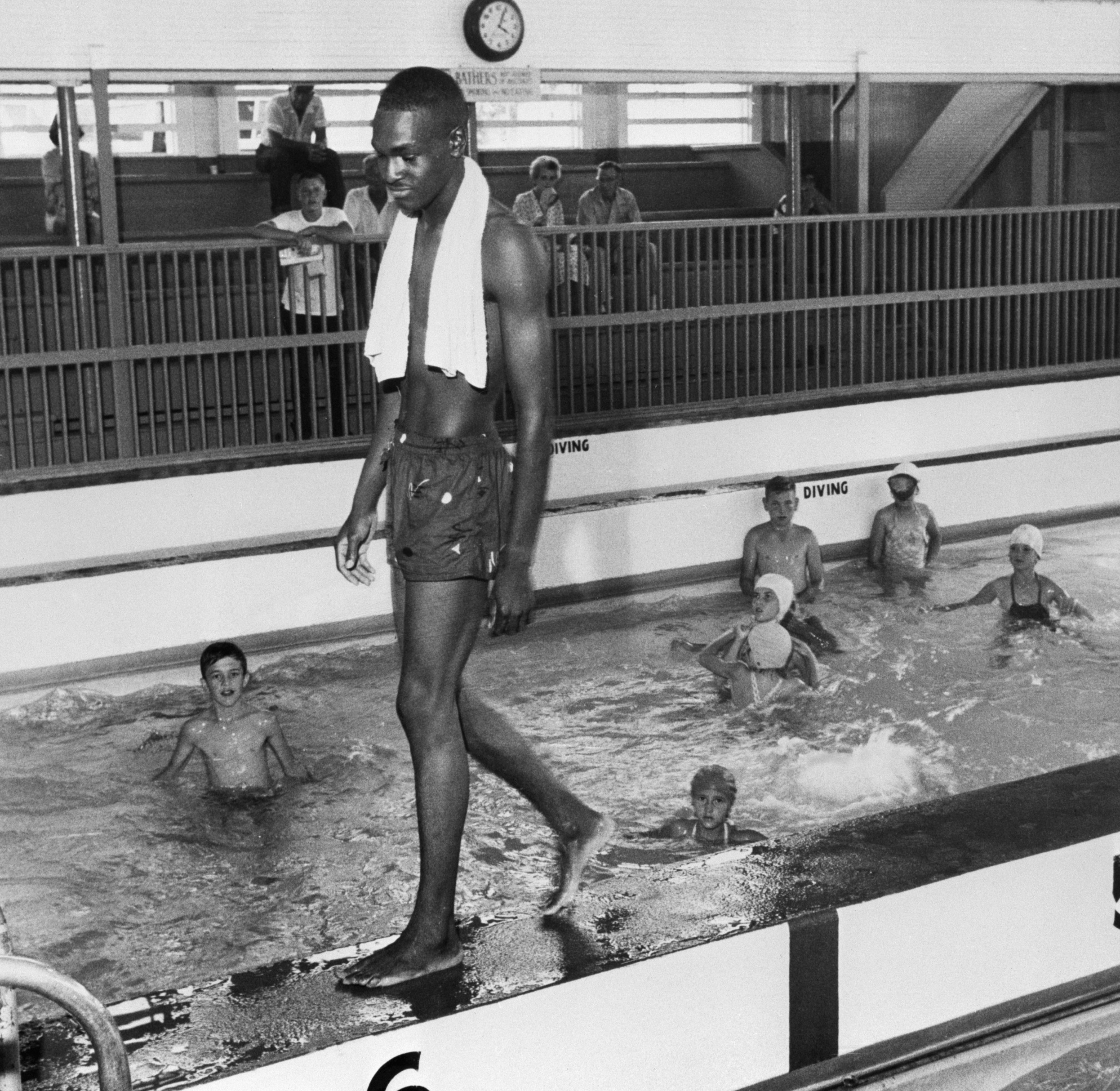 As a result of segregation, the rates of drowning for Black children were significantly higher. "Because Black people often didn't get swimming lessons (like in high school) and didn't really have access to pools, they would have to swim in what we call natural waters, like rivers, and they would drown," Dr. Wolcott expanded.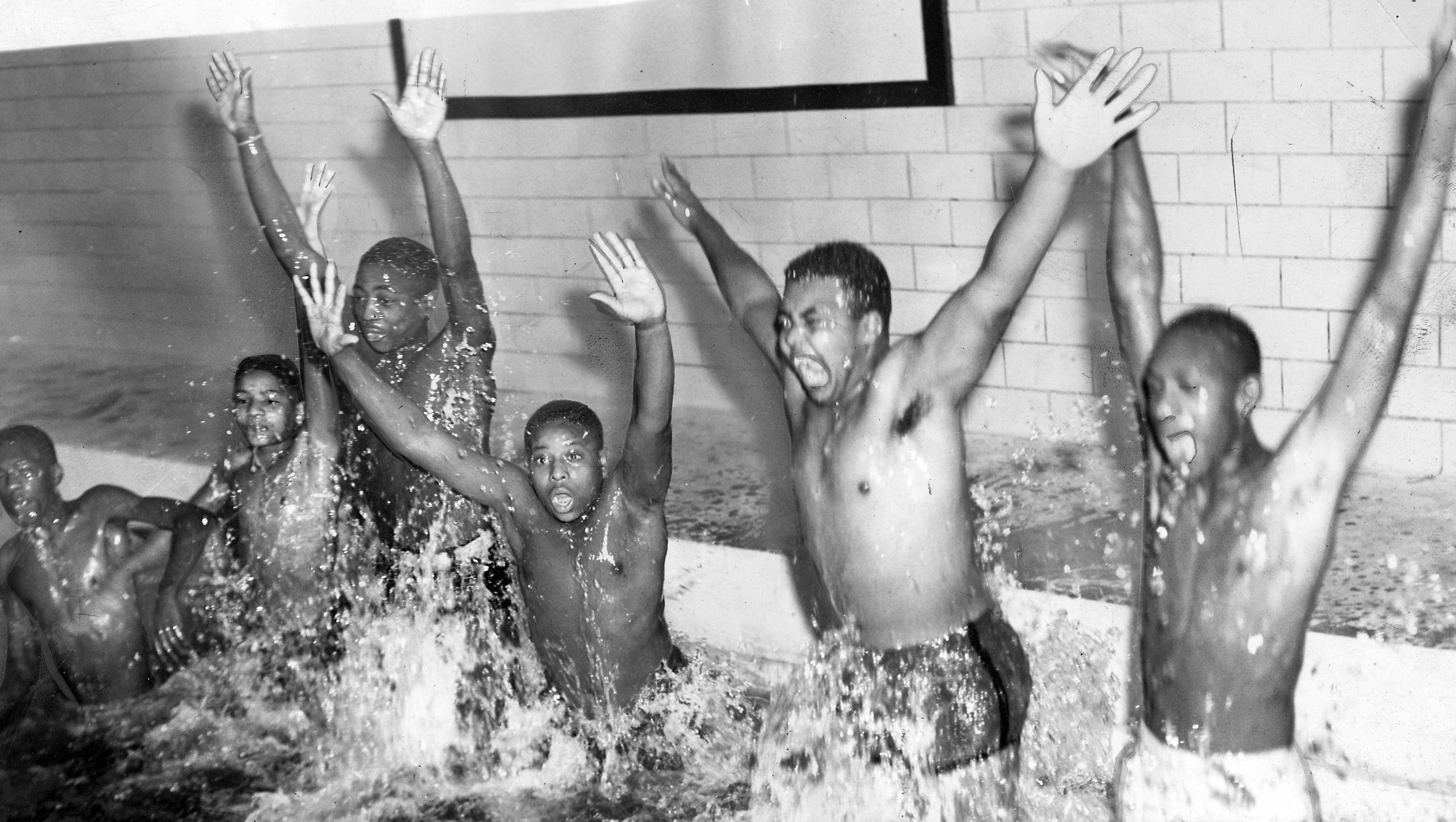 Once pools became desegregated, Dr. Wolcott confirmed that white people started retreating to their private backyard pools, just as Maya's TikTok states. "Overall, what happens in the post-desegregation period — so late '60s, '70s — is you get a lot of privatization."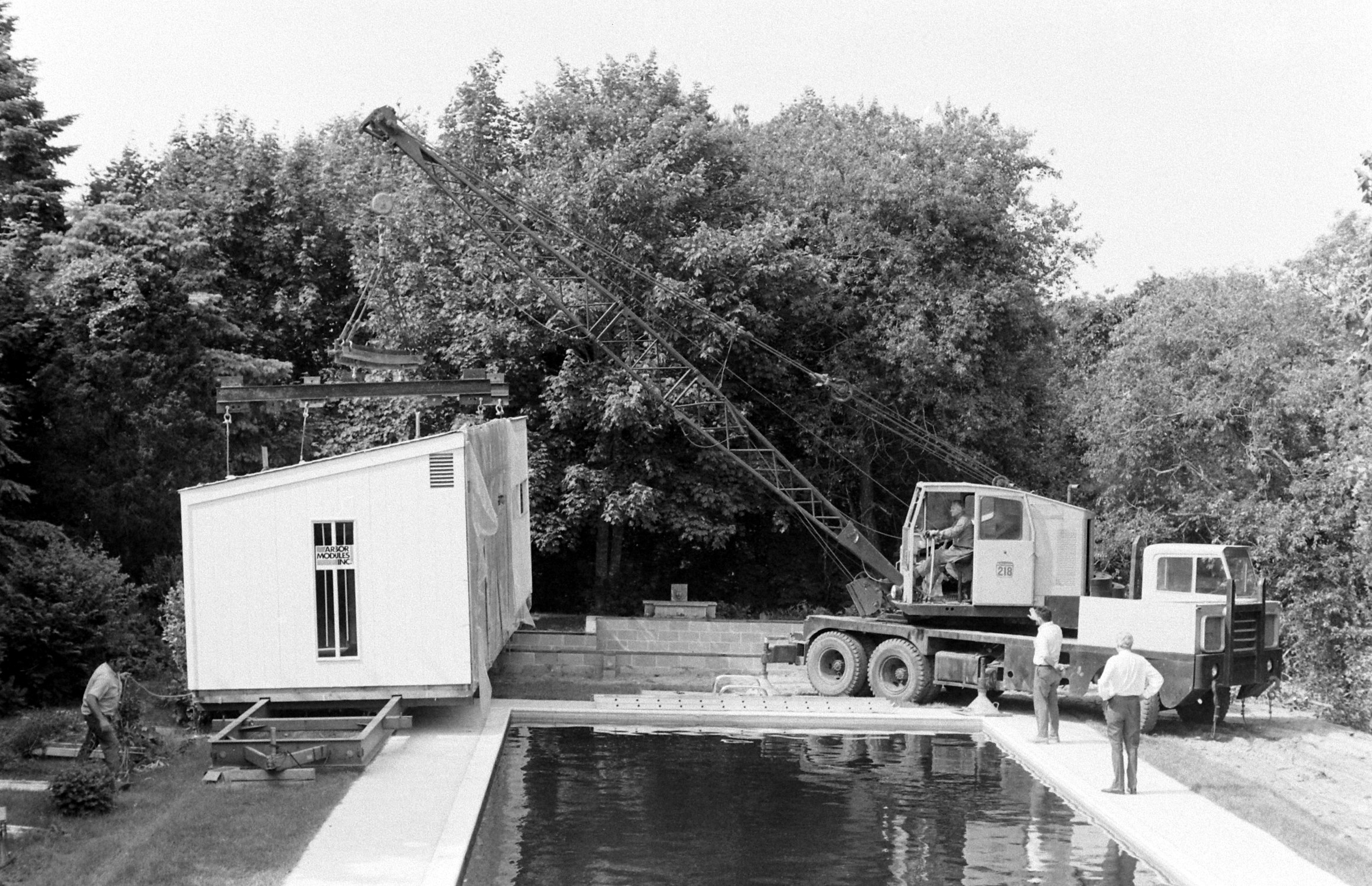 While some commenters on Maya's TikTok dismissed segregated swimming pools as a thing of the past, the lasting impact of segregation and Black people in perceived white spaces is very tangible today. "We've seen that with everything from the birdwatcher at Central Park, the two guys at the Starbucks in Philadelphia, and then much more tragically, Trayvon Martin, who was in a kind of white space — a gated community," Dr. Wolcott informed.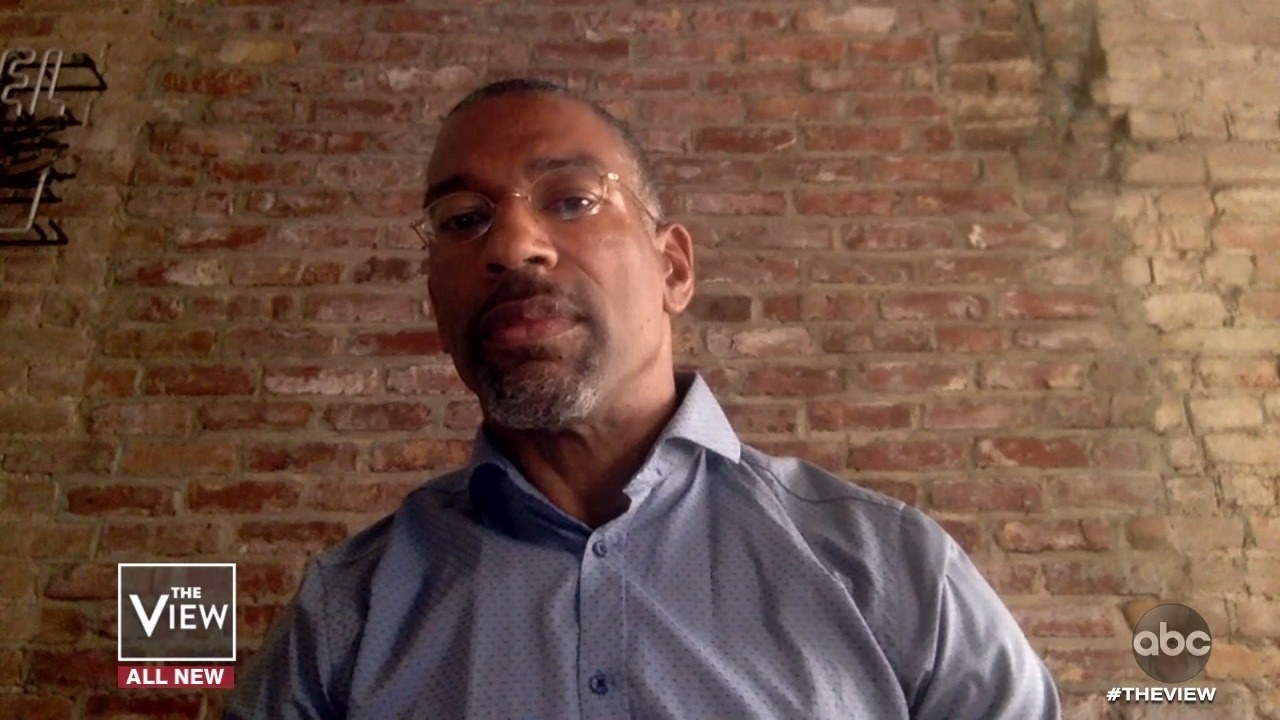 There's also intergenerational trauma and the fact that, as Maya says in her video, "Not swimming became a common trait within the Black community, and parents did not teach their kids how to swim because they never swam."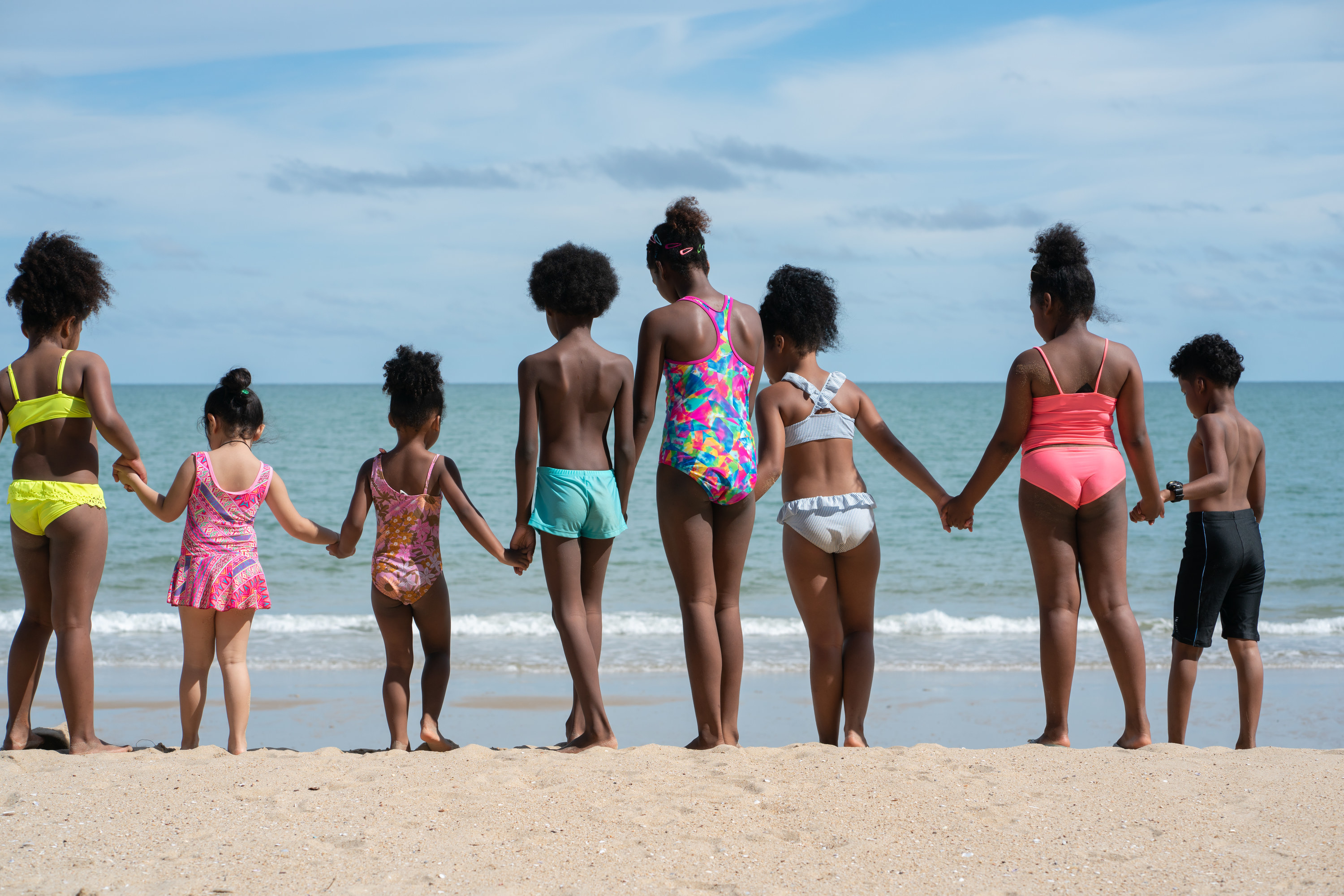 When speaking to Maya about her TikTok and why she created it, she told BuzzFeed, "I felt like it was so extremely important to spread this knowledge so that hopefully our generation can end cycles or habits that have been hindering us for so long. I hope this encourages the Black community to teach their kids to swim, or motivates them to actually learn to swim themselves."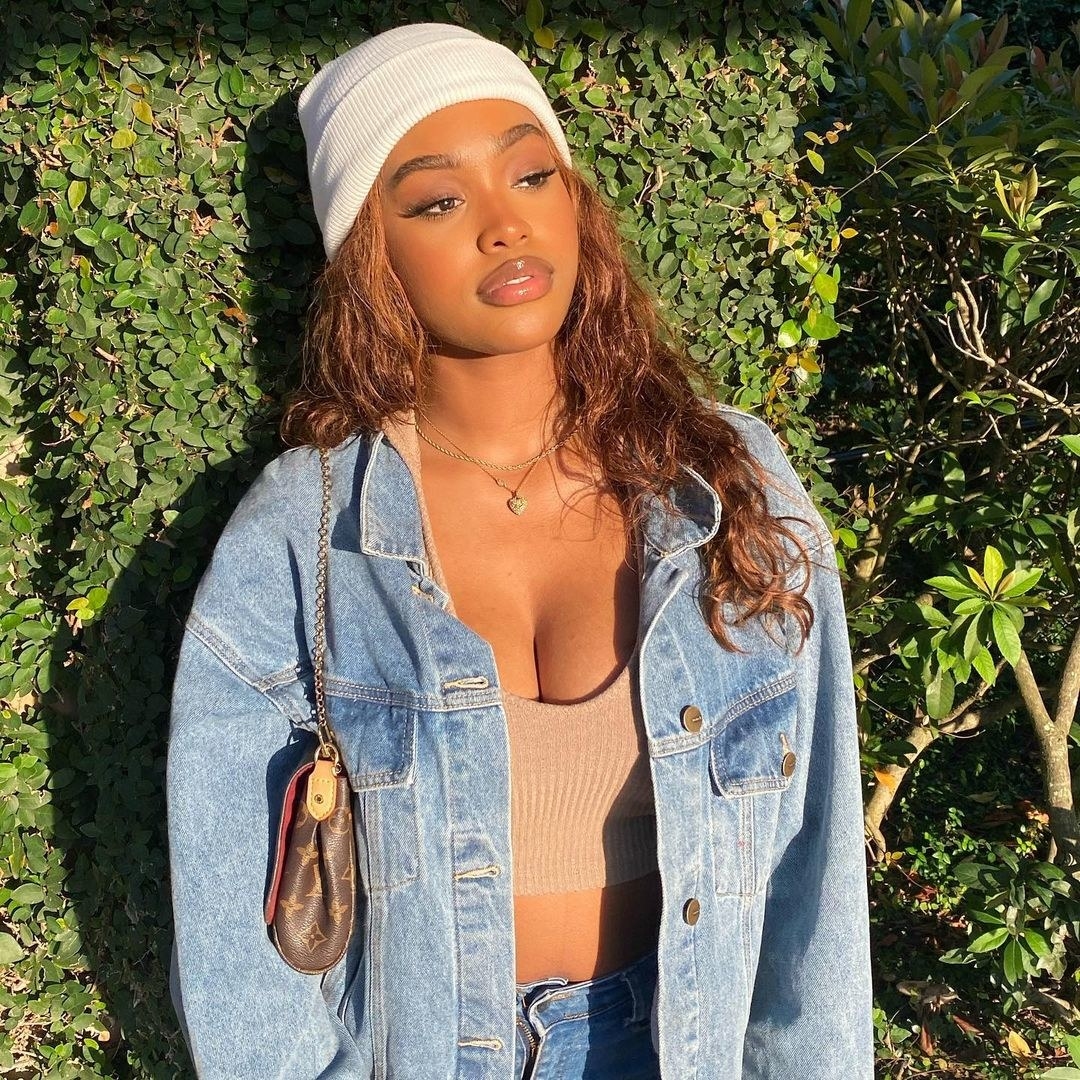 "The school system fails to teach youth how bad slavery and segregation was. A lot of things that happened decades ago, or even hundreds of years ago, still affect Black people today," Maya stated, adding that she hopes her TikTok series helps shed light on what wasn't taught in school.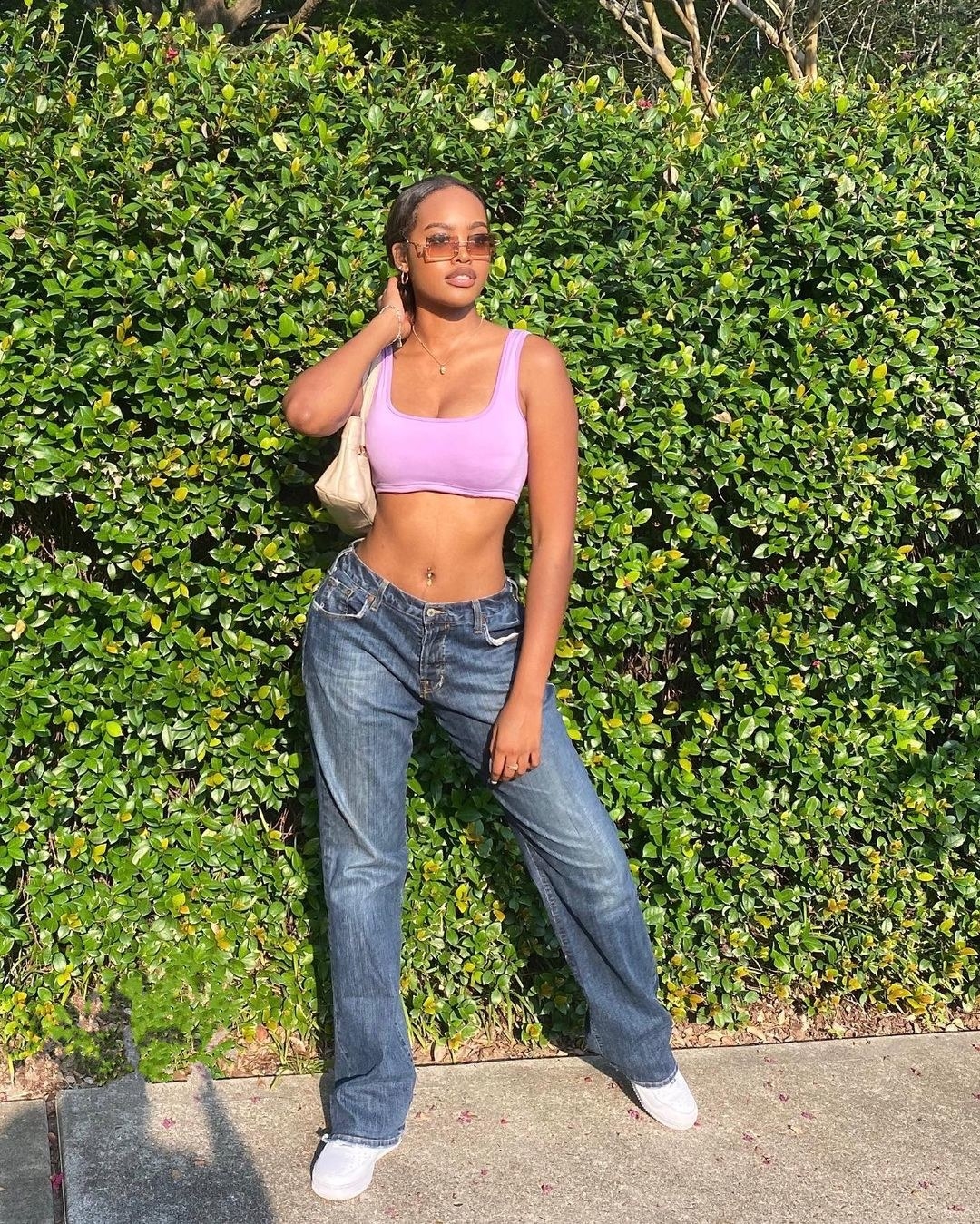 "Kudos to Maya for doing this and for bringing this history to light," Dr. Wolcott concluded, "The fact that people reacted so strongly [to the video] is really important. We need to understand that segregation isn't just about Mississippi [or] Georgia. It's national, and it happened everywhere in the U.S. It has long term ramifications. One might think that after the Civil Rights Act, everything was hunky-dory, and that's just not the case. So we need to grapple with that history."
To learn more about the history of segregated recreational spaces from Dr. Wolcott, you can check out her work here: