Slut-shaming: the social stigma we're all pretty familiar with, AKA when someone (disproportionately those who identify as a girl or woman) is shamed, judged, criticized, and/or punished for being perceived as "too" sexual.
While someone might be slut-shamed for wearing a tank top or being sexually active, slut-shaming is generally used as a catch-all way to disparage someone — particularly, girls and women, but also non-binary, gay, and bisexual folks.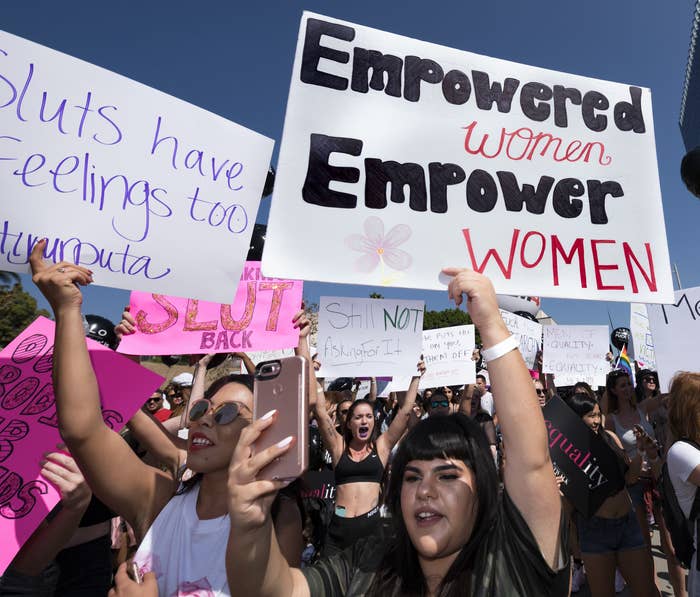 Of course, it's entirely ridiculous to slut-shame anyone for anything. And while slut-shaming is an outrageous social stigma and blatant double standard (@ cis-het men), the mental and social impact of being slut-shamed is real and harmful.
So we want to know: If you've ever been slut-shamed, what happened and who tried to shame you?
For example, maybe you *gasp* turned down a man's advances or refused to have sex with him, only for him to turn around and then call you a slut for it? Or have you been slut-shamed for having — God forbid — past boyfriends.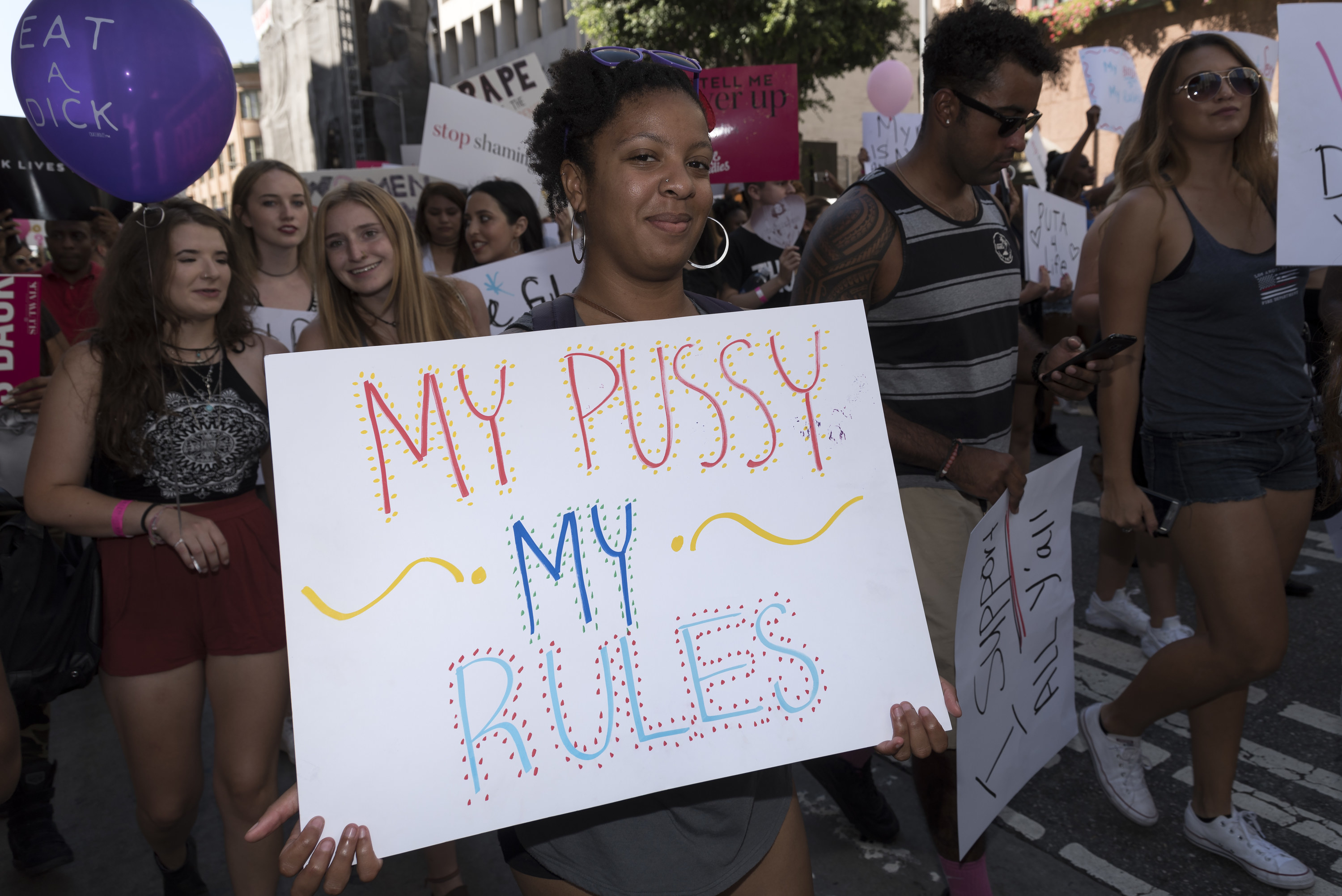 On the other hand, do you have friends who happen to be male — causing judgmental people to slut-shame you?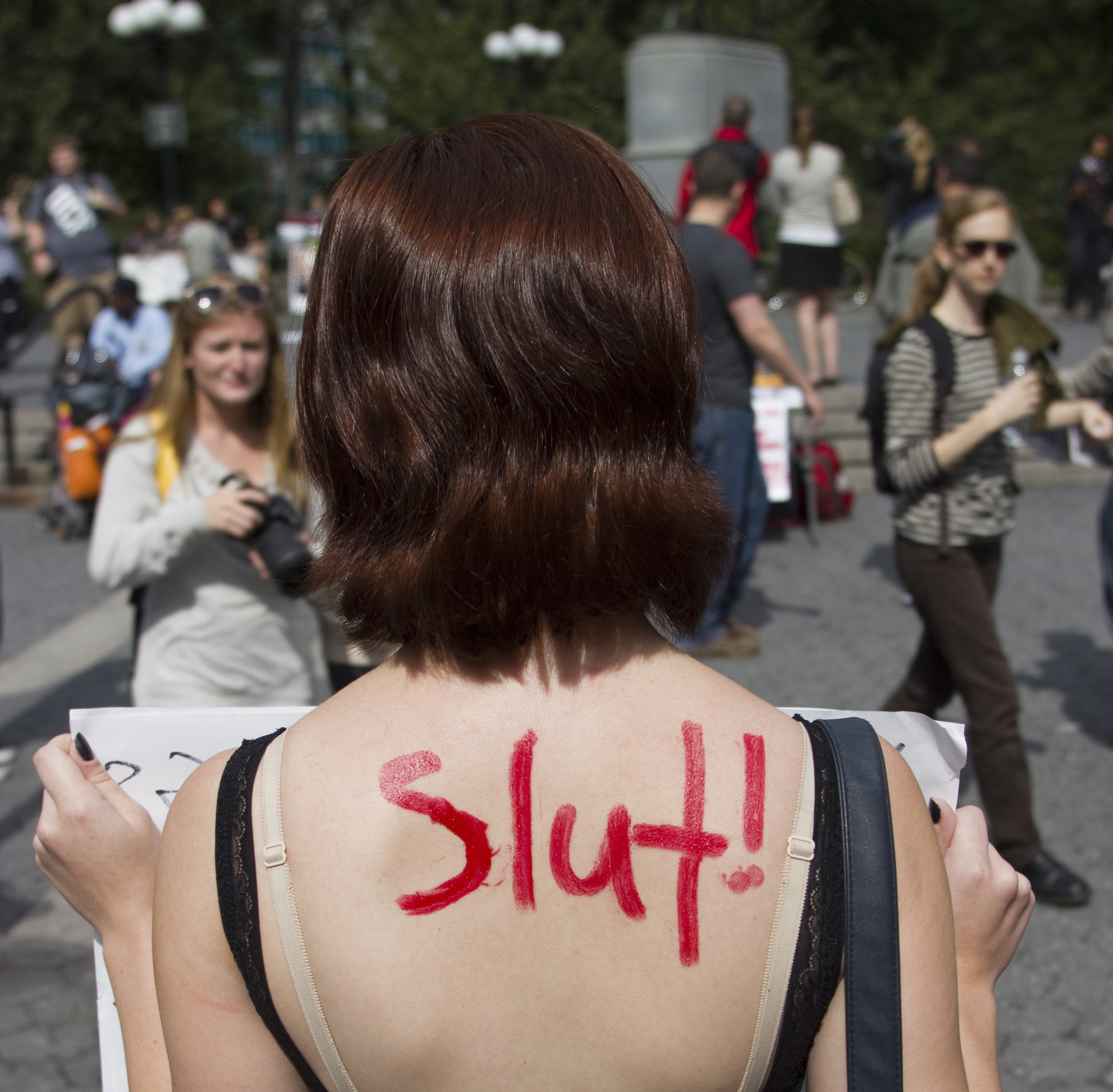 Perhaps you were slut-shamed simply for your body (especially if you developed earlier than your peers), in person and/or online.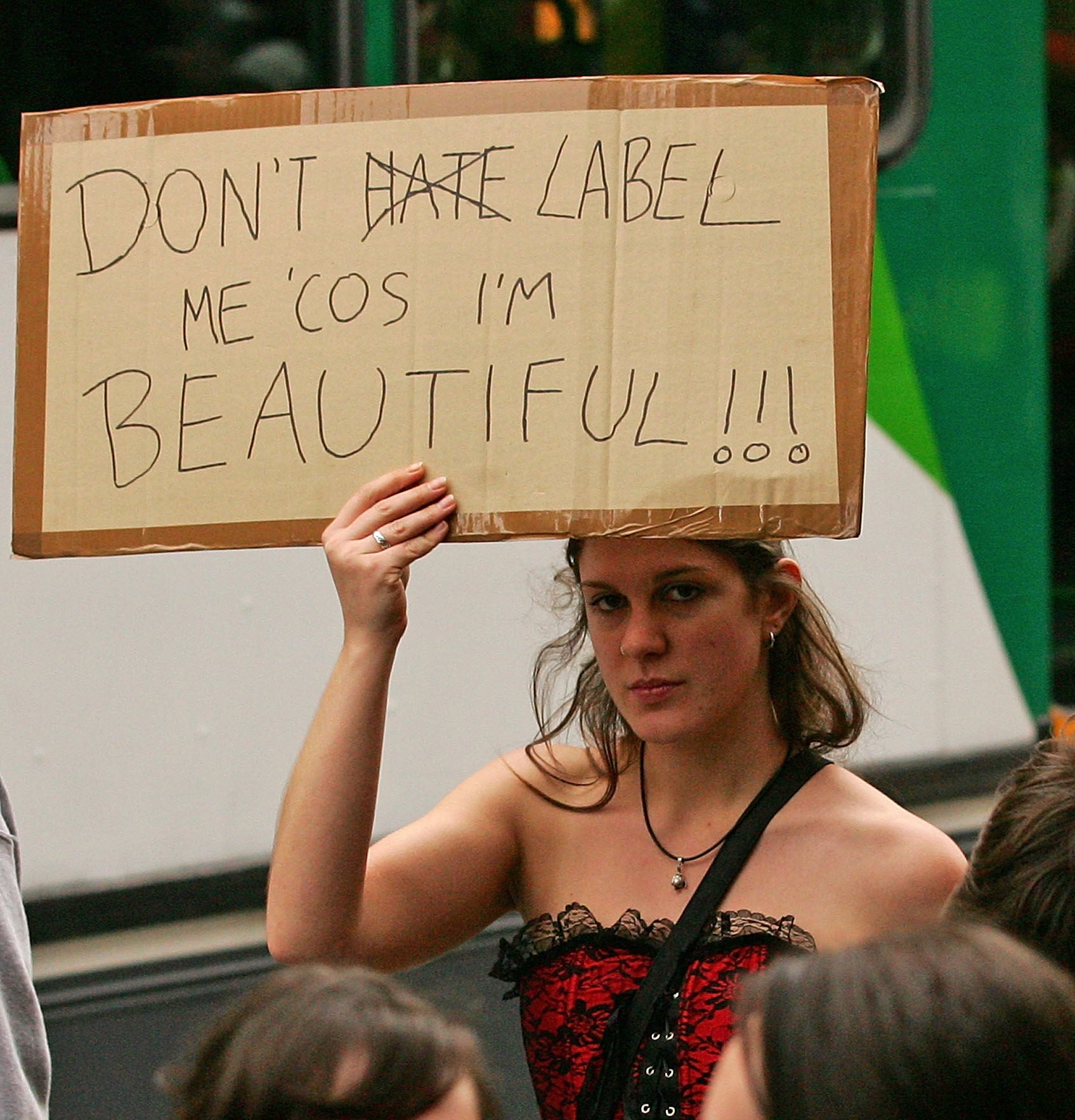 Or, have you been slut-shamed for your outfit — whether you were wearing leggings, a skirt, or a bathing suit?
Slut-shaming also further enables victim-blaming in instances of sexual assault and violence. If you have been a victim of sexual assault, and if you feel comfortable sharing your story, have you been slut-shamed to absolve the perpetrator of accountability?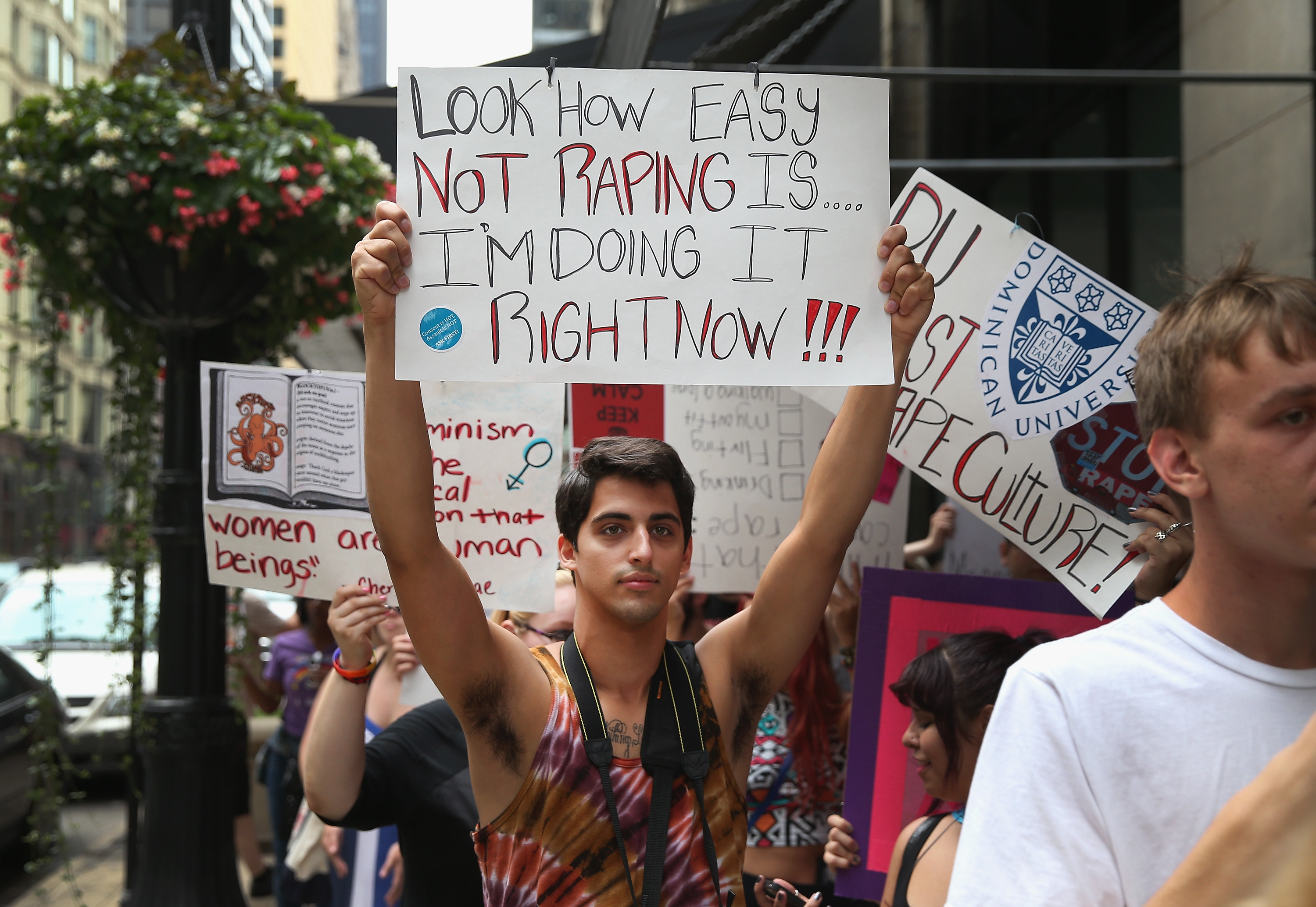 Alternatively, have you been slut-shamed for no other reason than you're a non-male human being who has sex?
There's never a justification for slut-shaming, and it's (more than) time to call out how ridiculous yet prevalent it is. Whatever your story around being slut-shamed is — if you feel comfortable sharing — tell us in the comments below.
If you prefer to share anonymously, submit your story via this anonymous form. You could be featured in an upcoming BuzzFeed Community post.