It's been impossible to talk about Ke Huy Quan's historic success from his performance in Everything Everywhere All at Once without mentioning his decades-long acting hiatus due to a lack of opportunity for Asian actors. Now, in an interview with Variety, Ke Huy addressed his journey himself, from fleeing Vietnam as a child to what was going on in his head during the Oscars.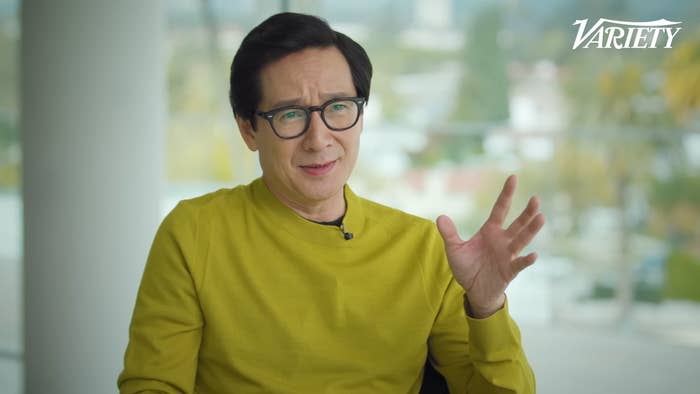 After Ke Huy thanked his 84-year-old mother and referenced his time as a child refugee during his Oscars acceptance speech, fans began circulating an interview Ke Huy had done in 1984 with UK media company ITN after debuting in Indiana Jones and the Temple of Doom.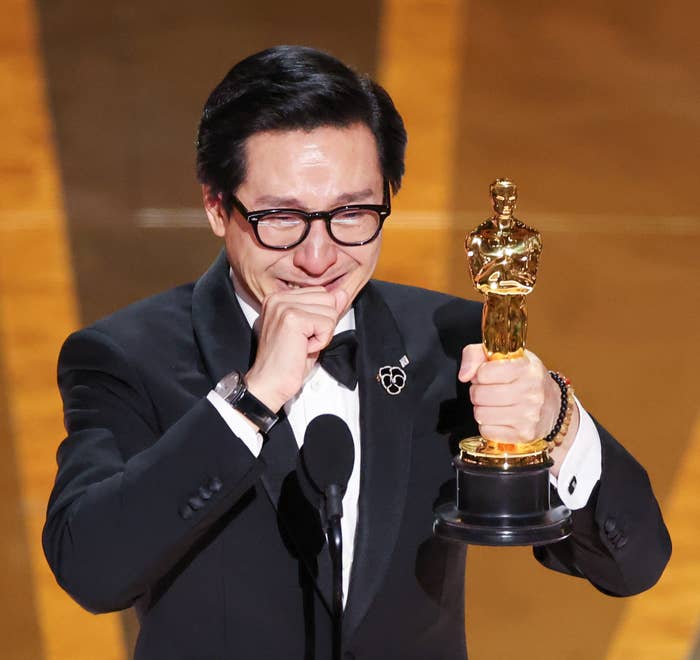 During the interview, 12-year-old Ke Huy describes his audition experience before saying, "I think I changed a lot. I was a boat people, and now I get to make the movie."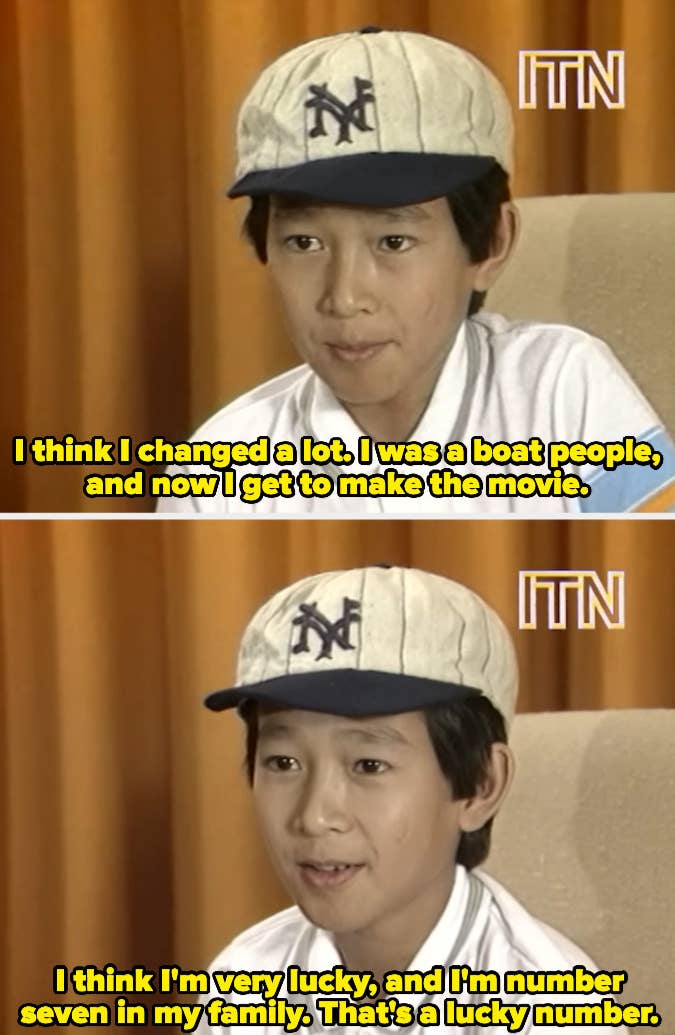 Now, almost 40 years later, 51-year-old Ke Huy began his interview with Variety by talking about his experience as a child refugee — or "boat people," as he once called it — and how he ended up in Los Angeles, where he was cast in Indiana Jones.
"I was just a normal kid when I was in Vietnam. All of a sudden, my parents decided to flee Vietnam, and I didn't understand why or what was happening," Ke Huy said, before revealing that one night, he, his father, and five of his siblings escaped on a boat to Hong Kong.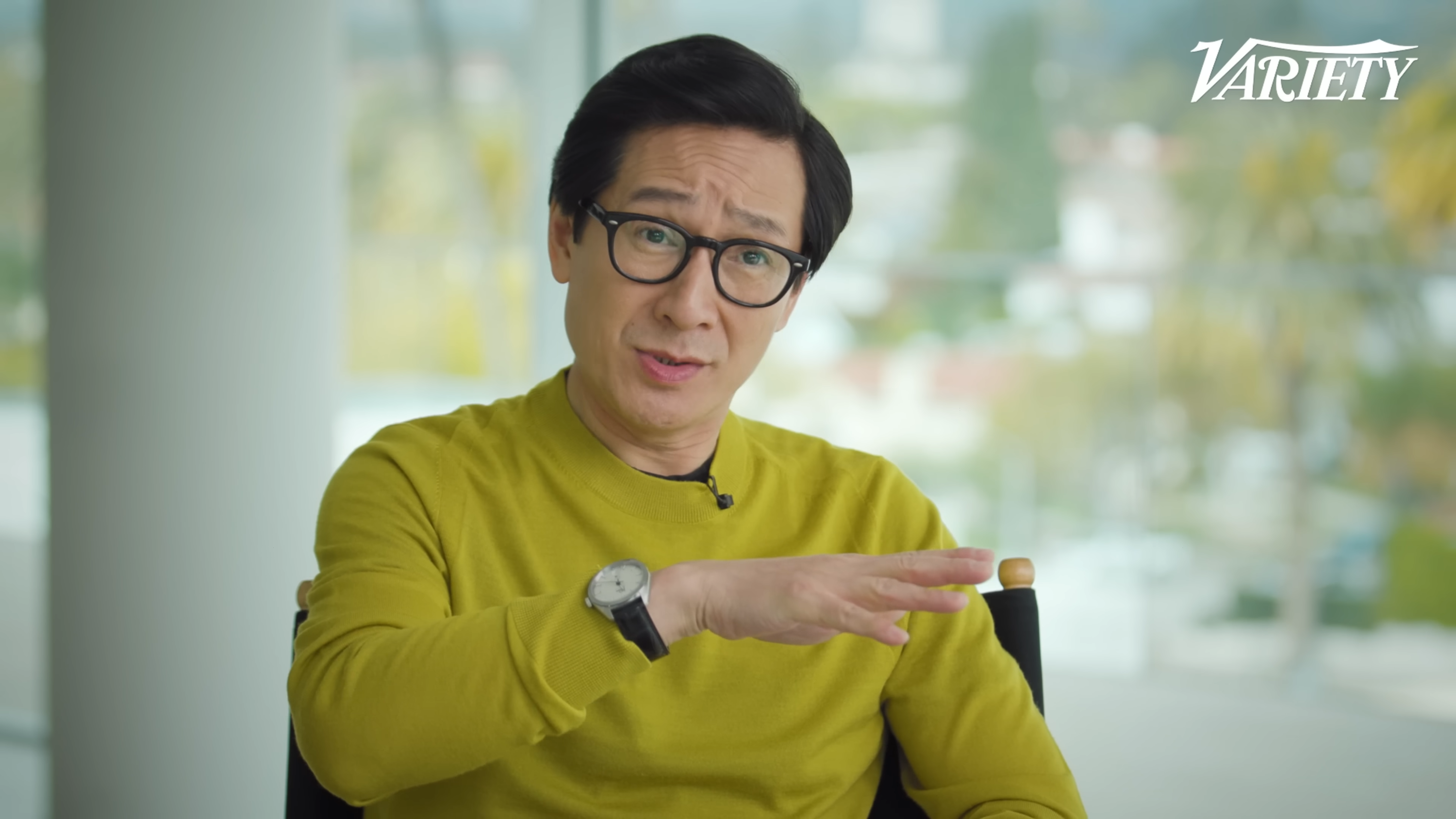 Ke Huy lived in a refugee camp in Hong Kong — "surrounded by guards and police officers," he described — until the United States granted his entire family political asylum. He then got on a plane for the first time and landed in Los Angeles.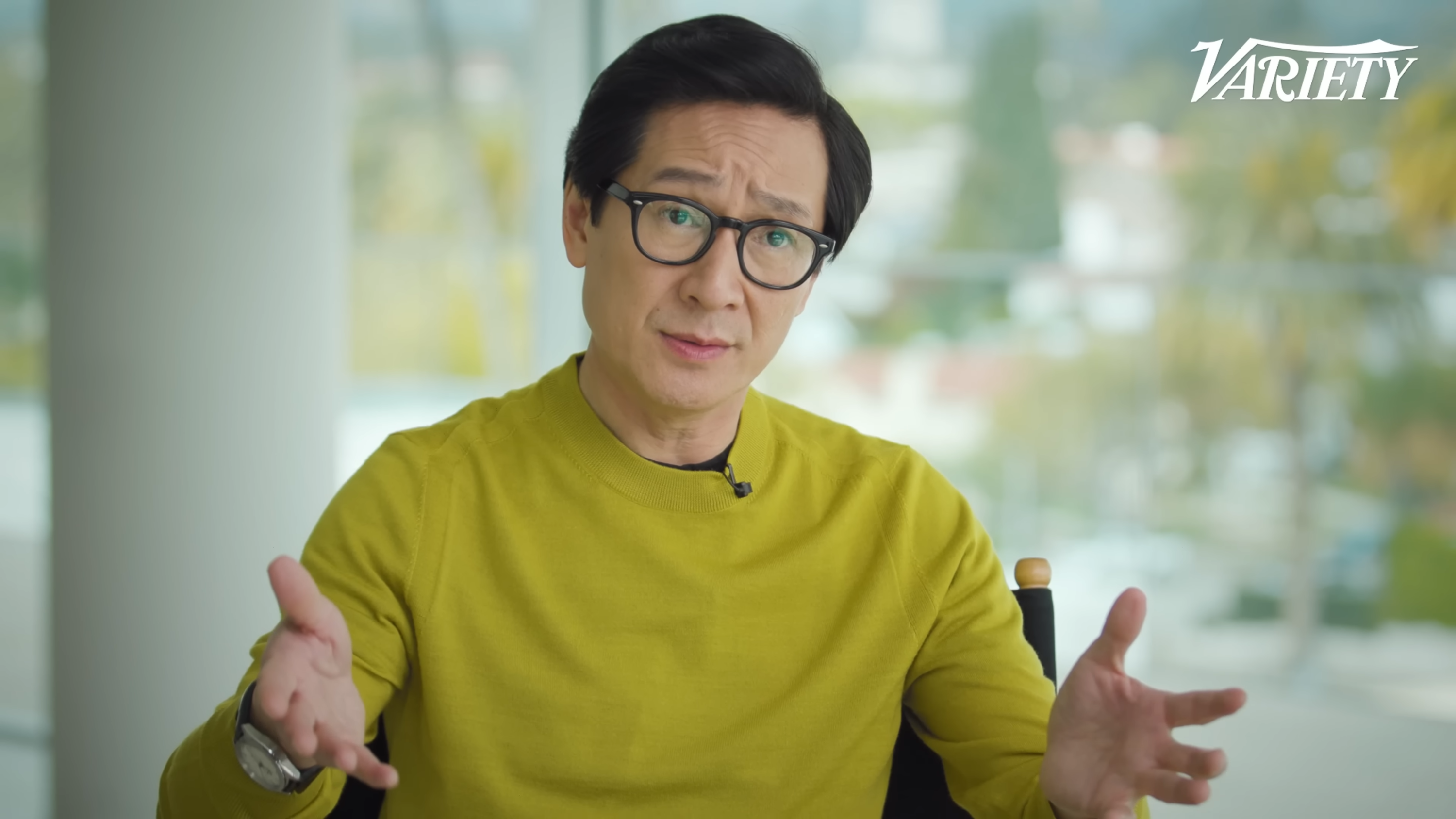 His parents' decision to flee Vietnam would ultimately change Ke Huy's life, allowing him to be cast in a Hollywood movie and go on to win an Oscar — something he didn't understand until he was older. "I realized what my parents have done for us, and I always wanted to thank them, for a long time, but I grew up in a family where we just don't share that kind of emotion with each other," Ke Huy said.
For that reason, Ke Huy publicly thanked his mother during his Oscars acceptance speech. "I wanted the world to know how much my parents mean to me," he said, noting that doing so on the biggest stage felt amazing.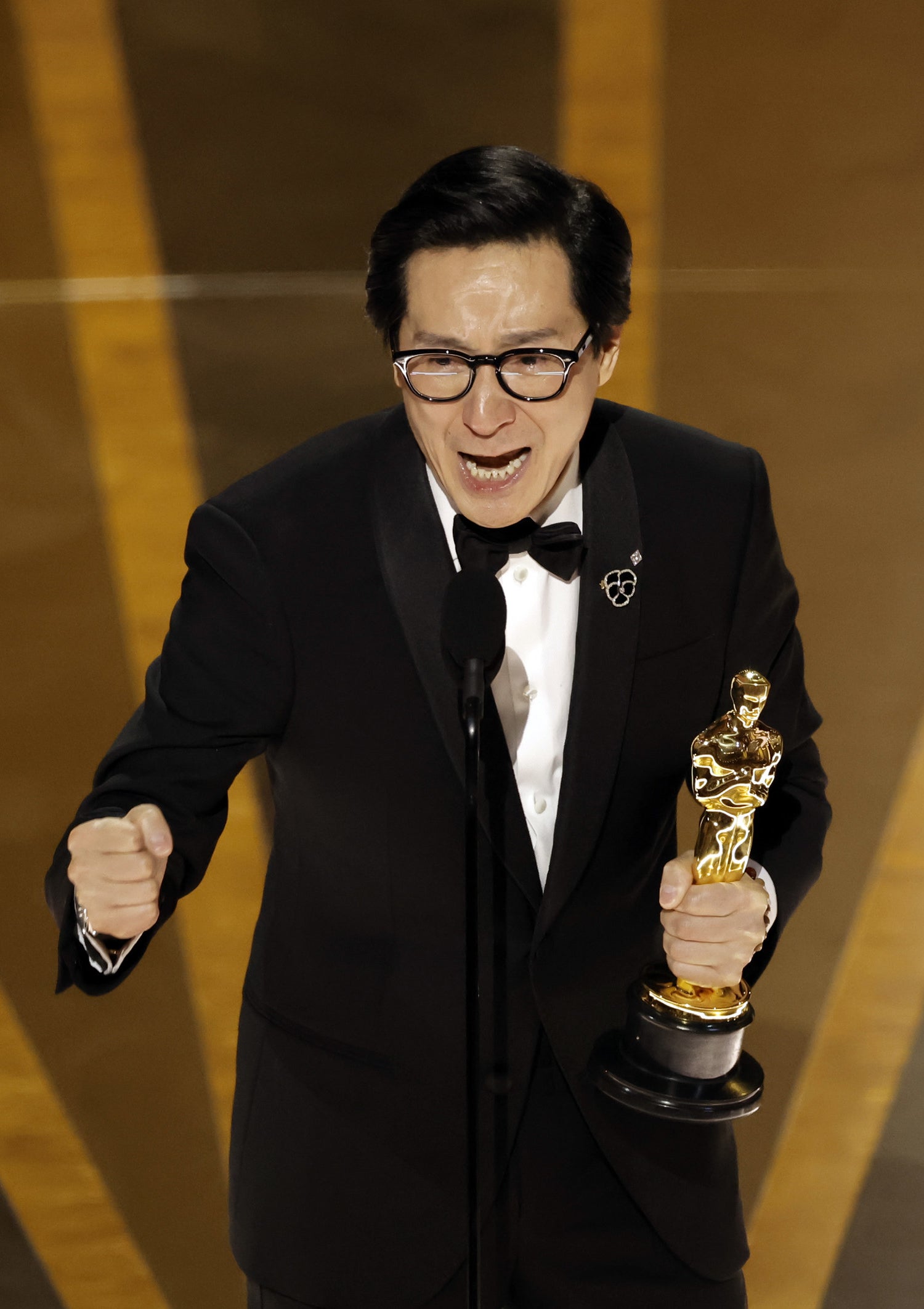 Ke Huy's willingness to openly talk about his journey touched others: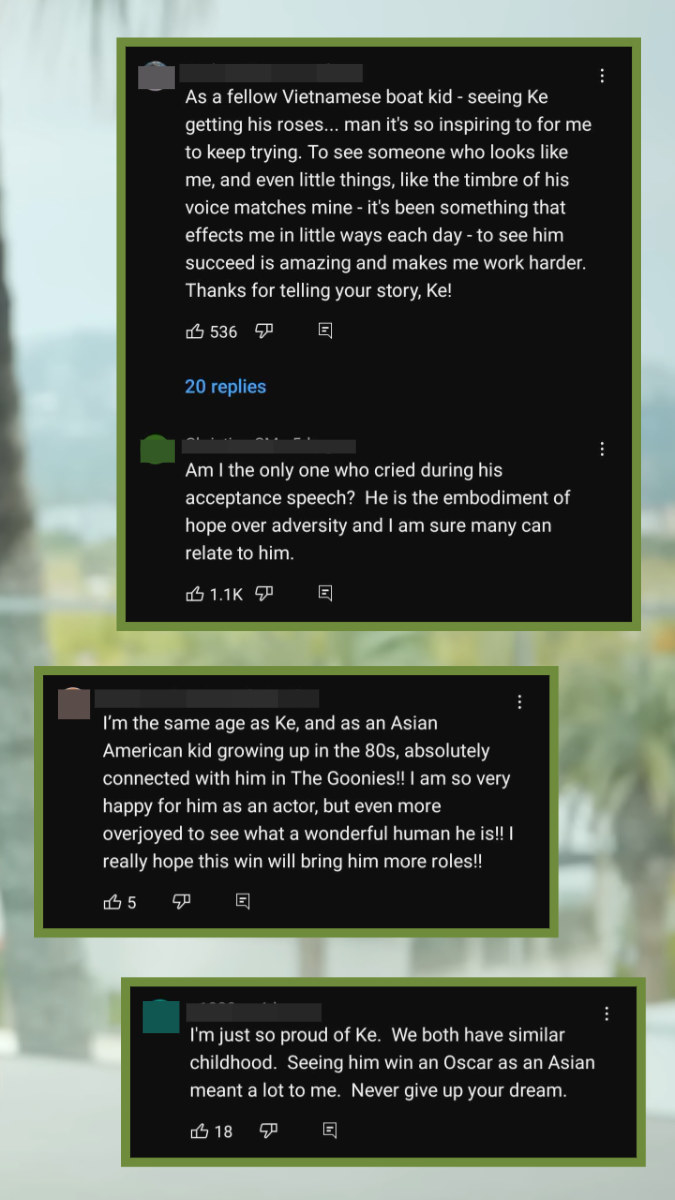 Some shared their own stories in turn, while others expressed pride in his accomplishments: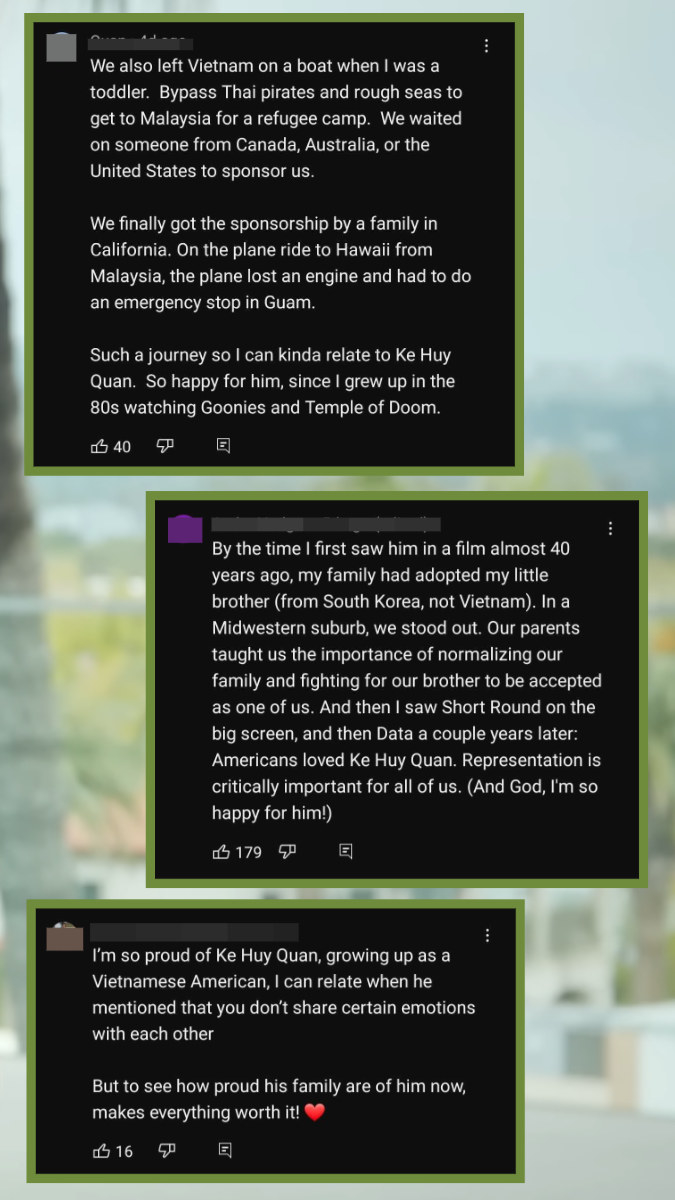 Later, Ke Huy also revealed he feels immense gratitude for Indiana Jones creator George Lucas, director Steven Spielberg, and star Harrison Ford — the latter of whom presented him and the cast of EEAAO with the Oscar for Best Picture in an iconic, headline-making moment.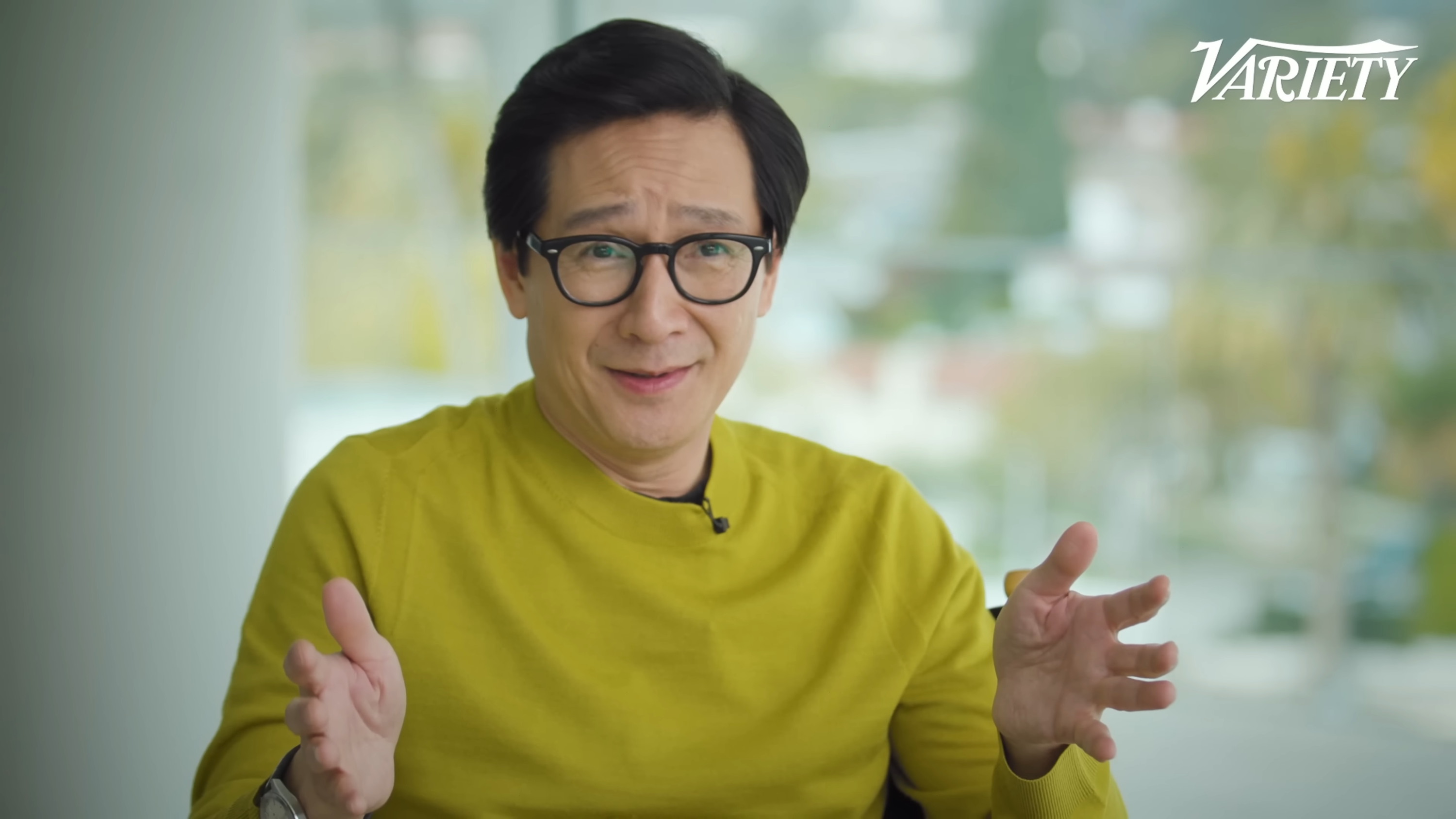 While Ke Huy knew Harrison would be presenting at the Oscars, he didn't know which category he'd be presenting. However, having him present EEAAO with the award for Best Picture made the win even more special for Ke Huy.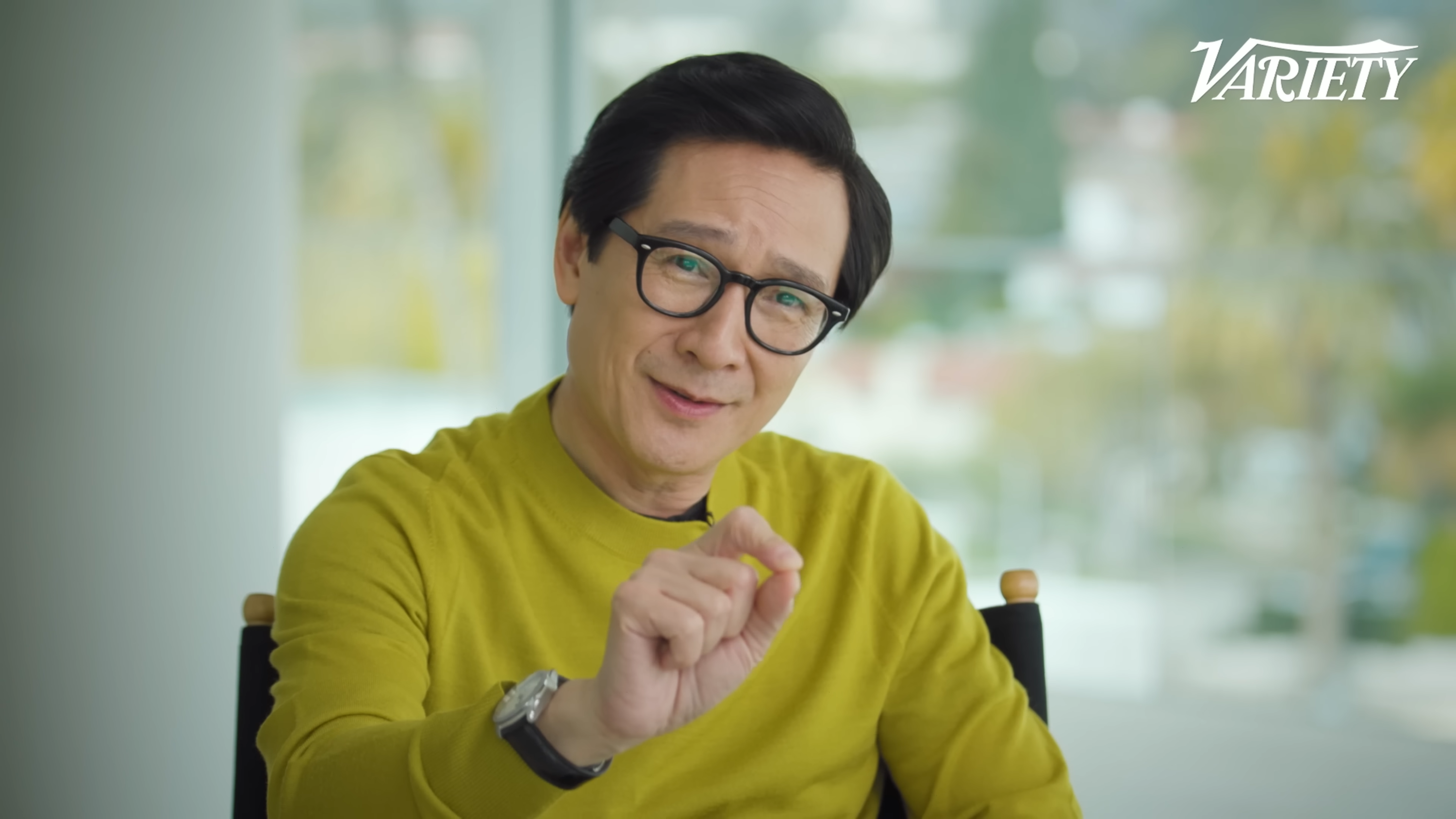 "When I ran up on stage and gave him a hug, I just couldn't help myself," he said. "I just want to shower [Harrison] with all my love — the way I wanted to shower my love for Steven — because these two men, along with George Lucas, have given me so, so, so much."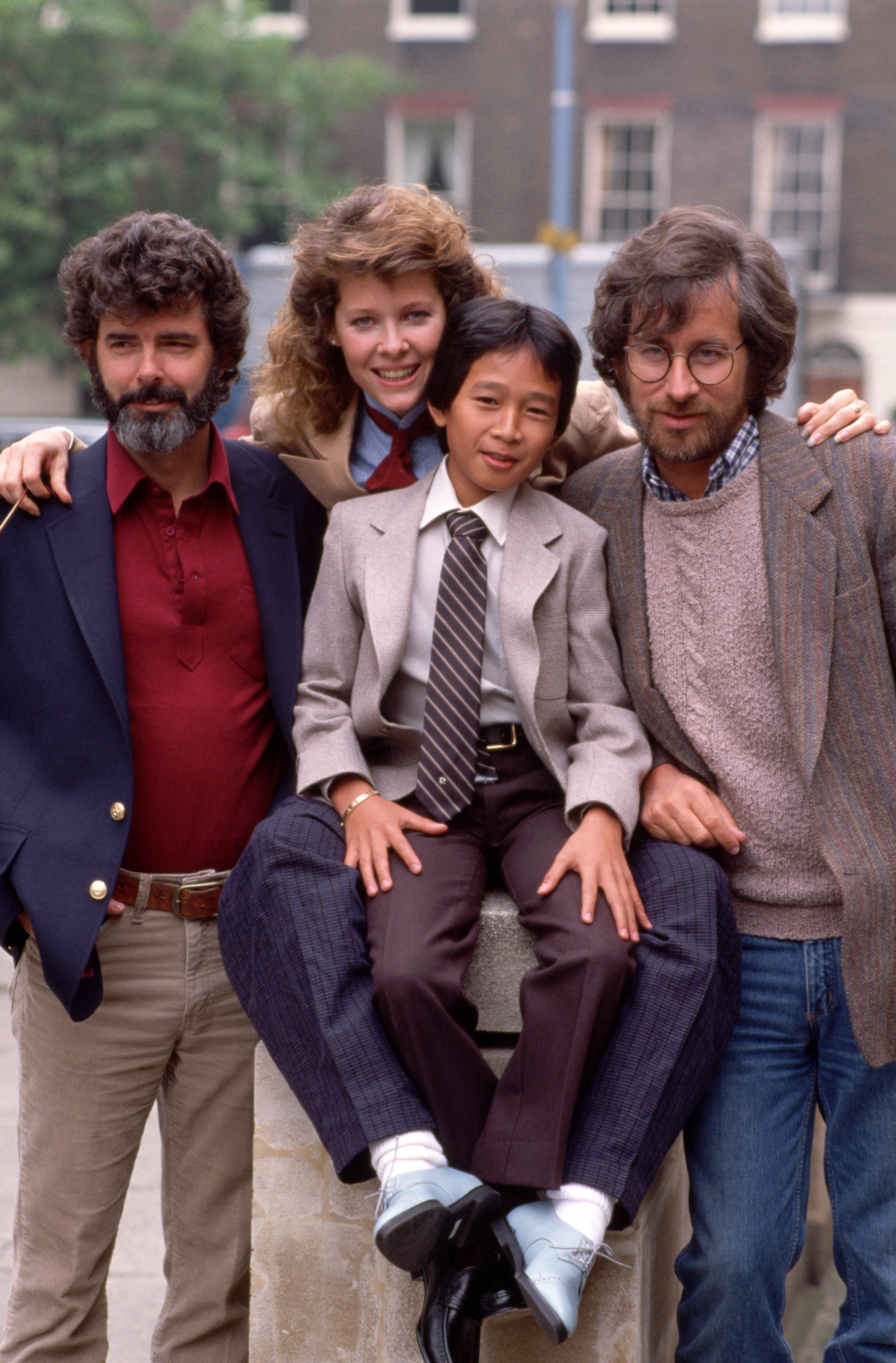 "I could not believe I gave Harrison Ford a big kiss on the cheek," he added.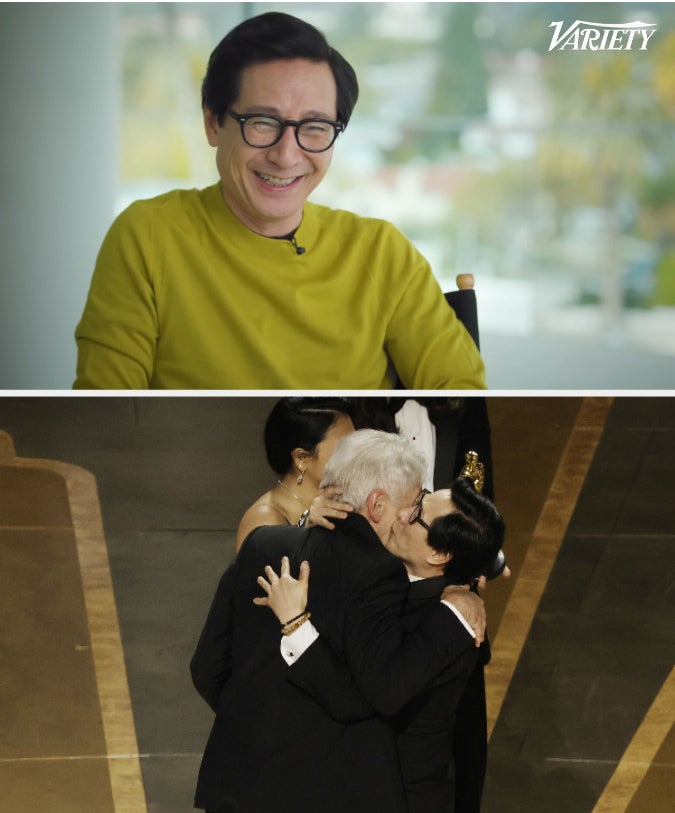 Though he grapples with the fear that history will repeat itself — that EEAAO will be another one-time thing like his success with Indiana Jones or The Goonies — Ke Huy acknowledged how amazing it feels to see a different landscape in Hollywood in which Asian actors have a seat at the table.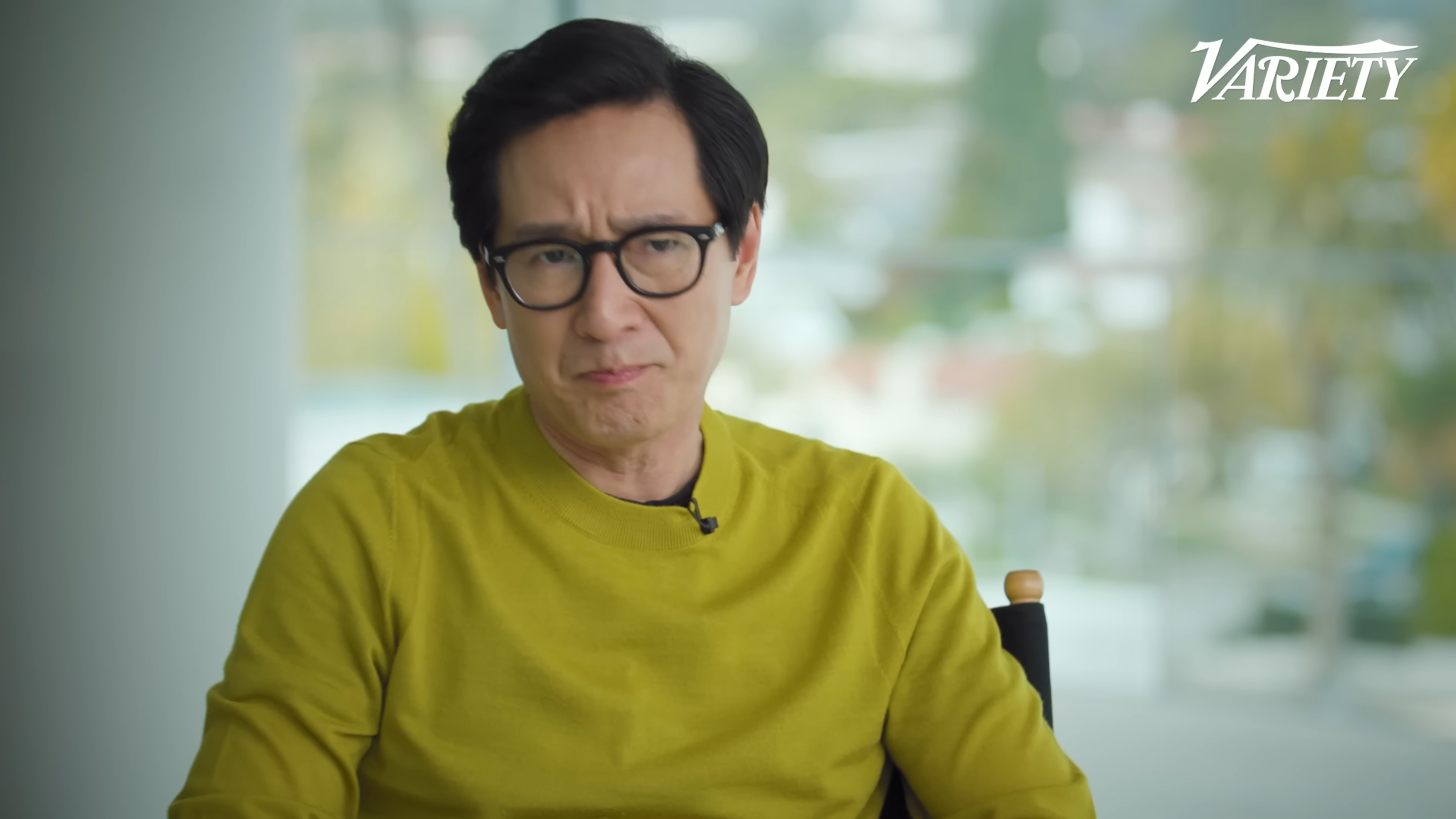 "I'm so grateful to all those people who came before me — all the struggles that they faced. I can see them laying one brick at a time, paving the road for all of us to be here," he said, also expressing optimism for future Asian actors.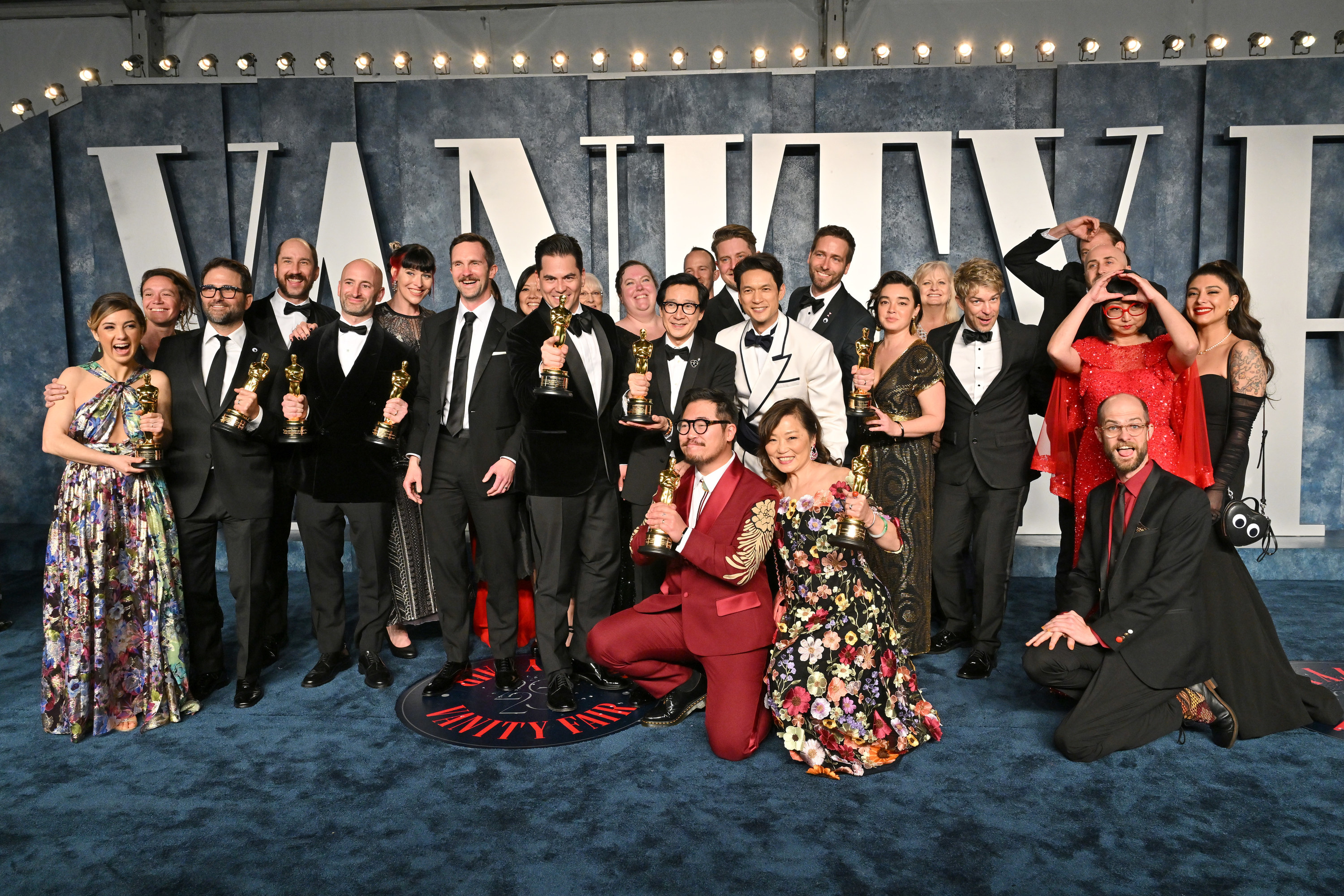 In the end, Ke Huy concluded, "I'm just so thankful for all those people that asked for change and contributed to those changes and created all those opportunities for us to be here."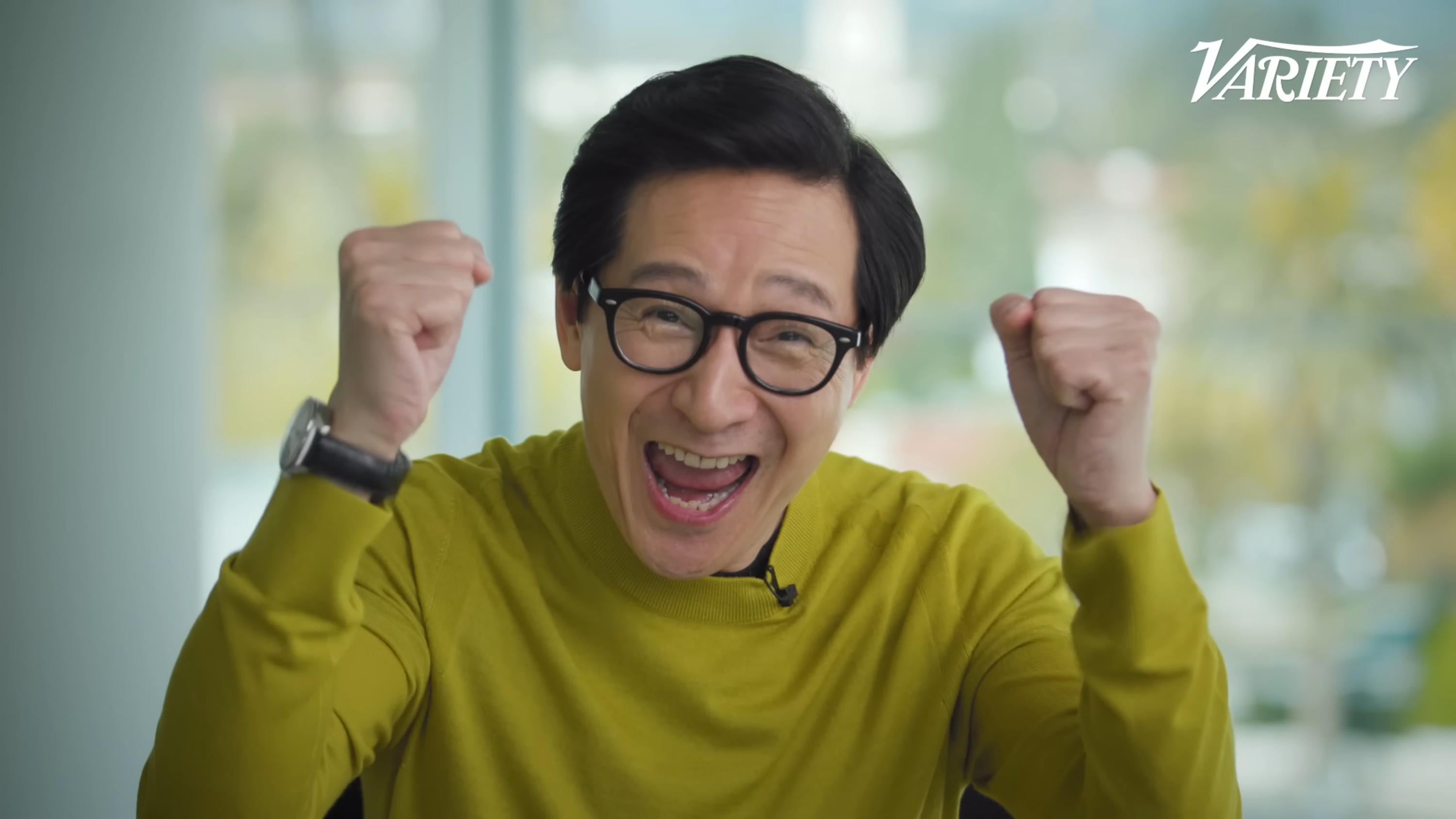 Now, can we all agree that Ke Huy is so precious and pure? So much gratitude for those in his life, from his parents to the cast and crew of Indiana Jones and more. Protect this man at all costs, people.
Catch Ke Huy's full conversation — in which he also talks about his own fears as an actor and the advice Cate Blanchett gave him on picking roles — here: