In a perfect world, you could grow your hair out just by not cutting it. But IRL, your hair needs some real TLC to grow out nicely. I learned this when I began my dreamy bleach phase. You can probably tell where this is going...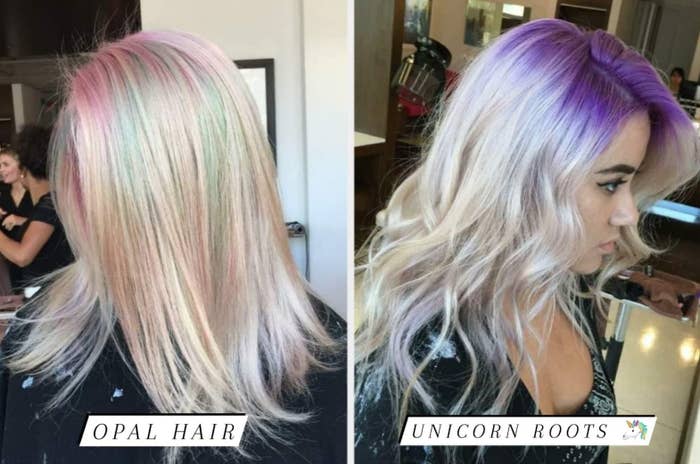 As you'd imagine, my hair turned to straw. I refused to walk around with a fried-looking lob and invested in some extensions — so there's no photographic evidence. But I learned how to care for and grow out my hair nicely. Now, it's a lil' more than 27 inches long!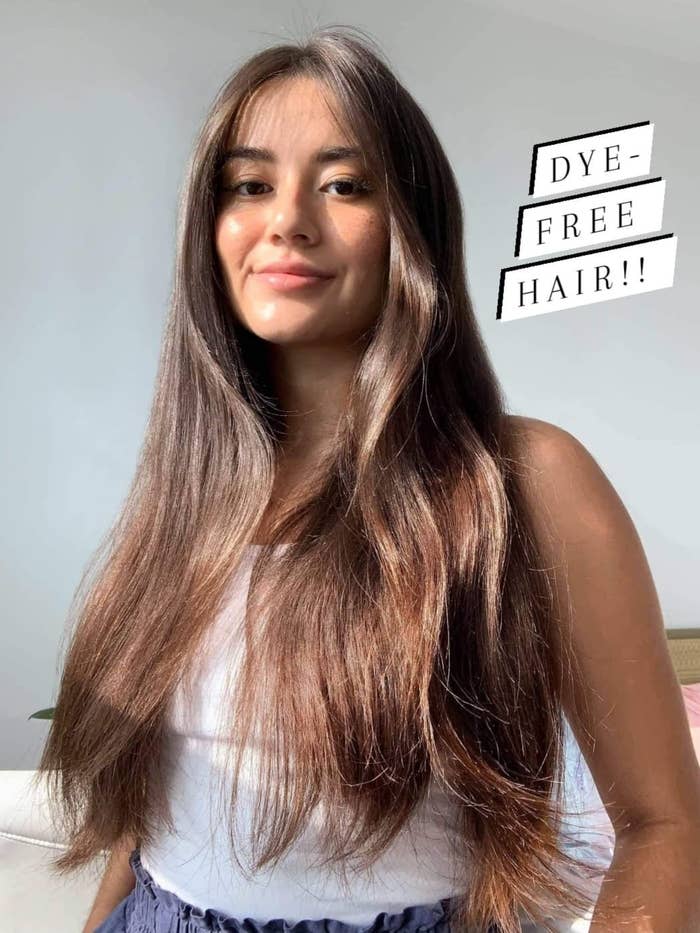 So, I rounded up 10 popular tips for growing out your hair that I personally tried. Here's what actually worked for me, and what didn't:
1.
THE TIP: Don't be sentimental (or lazy), trim your hair regularly.
MY VERDICT: ✂️✂️✂️✂️✂️/5. I know, it's totally a pain, but since the ends just need trimming, I eventually bought my own shears and just trim it myself every few months.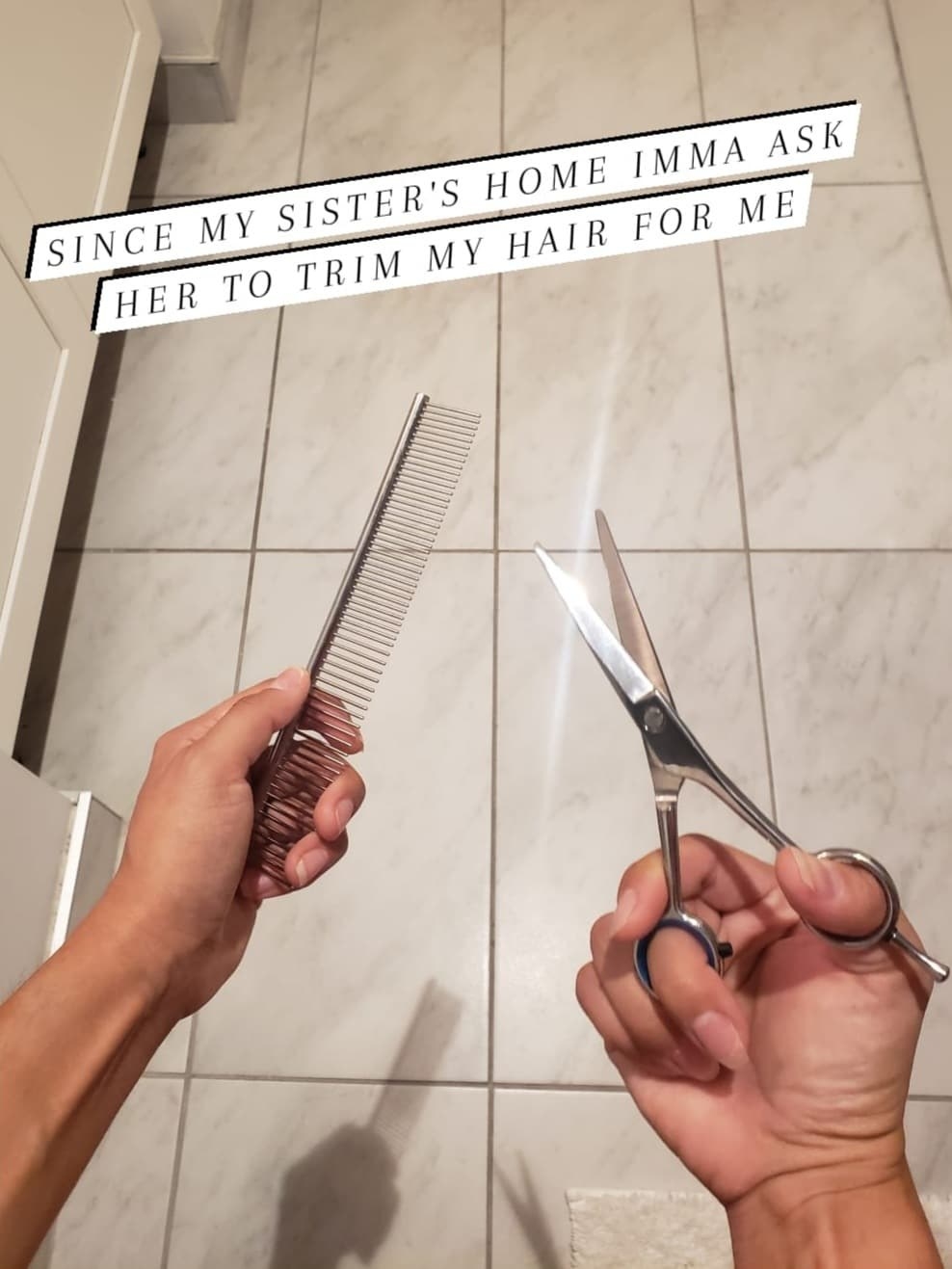 2.
THE TIP: Moisturize like your length depends on it!
MY VERDICT: 🧴🧴🧴🧴🧴/5. Even though my hair's long, it can (annoyingly) break in the middle or ends. So if I don't moisturize it, it looks less like "I grew my hair out!" and more like "I never cut my hair," ya know?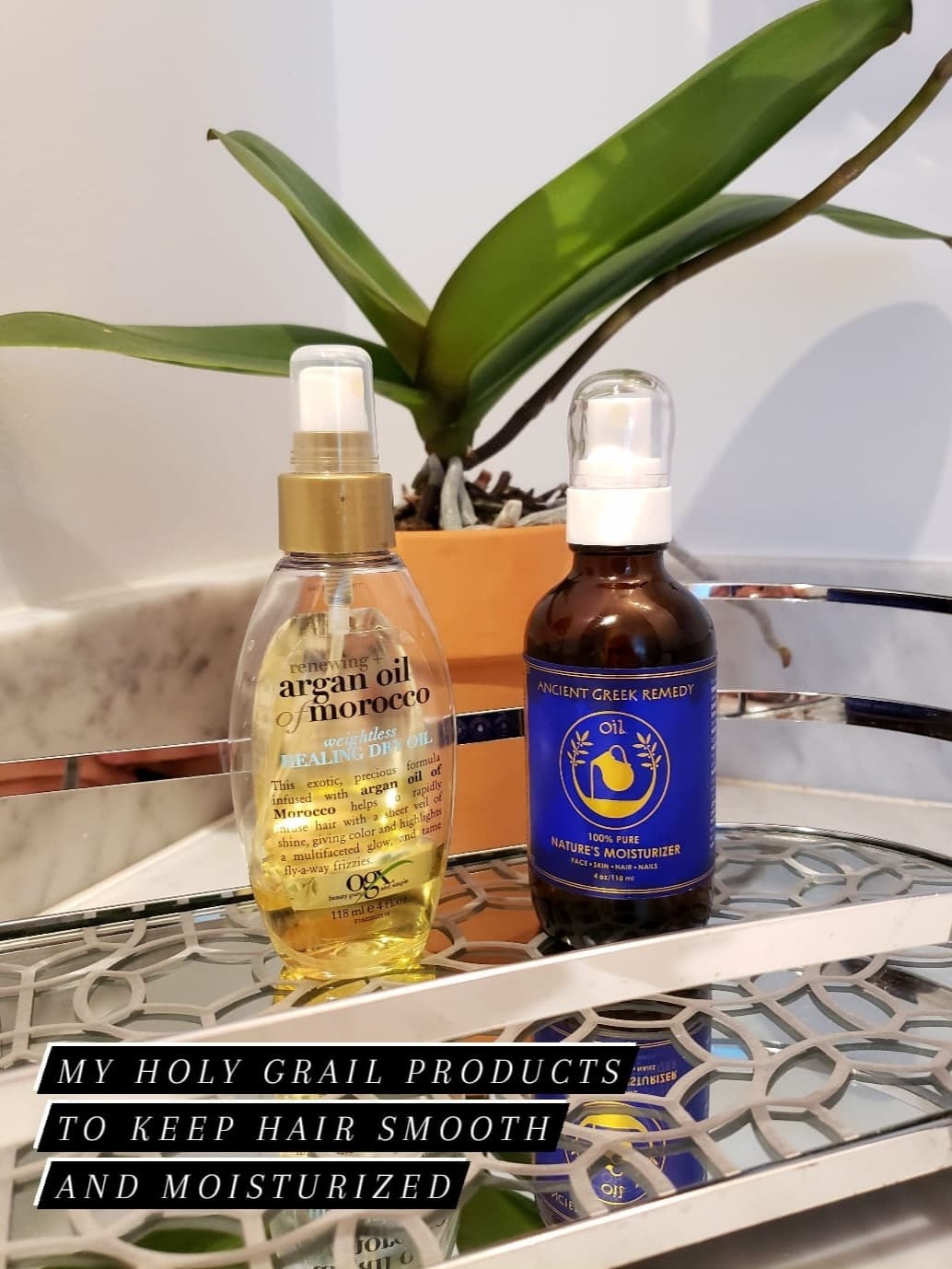 3.
THE TIP: Ok, we've all heard that sleeping on a ~silk~ pillowcase helps your hair.
MY VERDICT: 🛏️🛏️/5. Frankly, I didn't see a difference in my (straight) hair — especially once the bleach grew out and it was no longer super damaged.
4.
THE TIP: When it comes to shampoo, less is more.
MY VERDICT: 🚿🚿🚿/5. Unforch, I have pretty oily hair, so I usually wash my hair every day or every other day. Because of that, I've made sure to use gentle and moisturizing shampoos.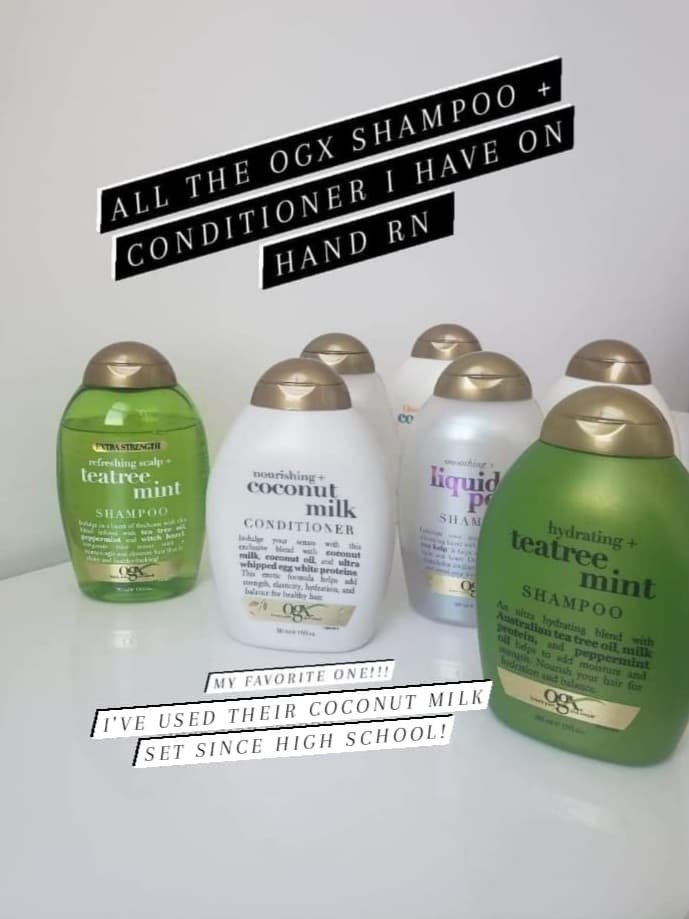 5.
THE TIP: Rinse your hair with cold water at the end of a shower
MY VERDICT: 🥶/5. Yeah, no. I've done this many times, and — aside from feeling like I'm doing the Polar Bear Plunge — there has been zero effect on my hair.
6.
THE TIP: Try a microfiber towel when drying and wrapping your hair.
MY VERDICT: 🧖🏼‍♀️🧖🏼‍♀️🧖🏼‍♀️🧖🏼‍♀️/5. I love 'em! It's hard to gauge whether my hair really breaks less, but my hair is definitely less frizzy after and dries faster — so I can lay off the heat and styling products, which is a win.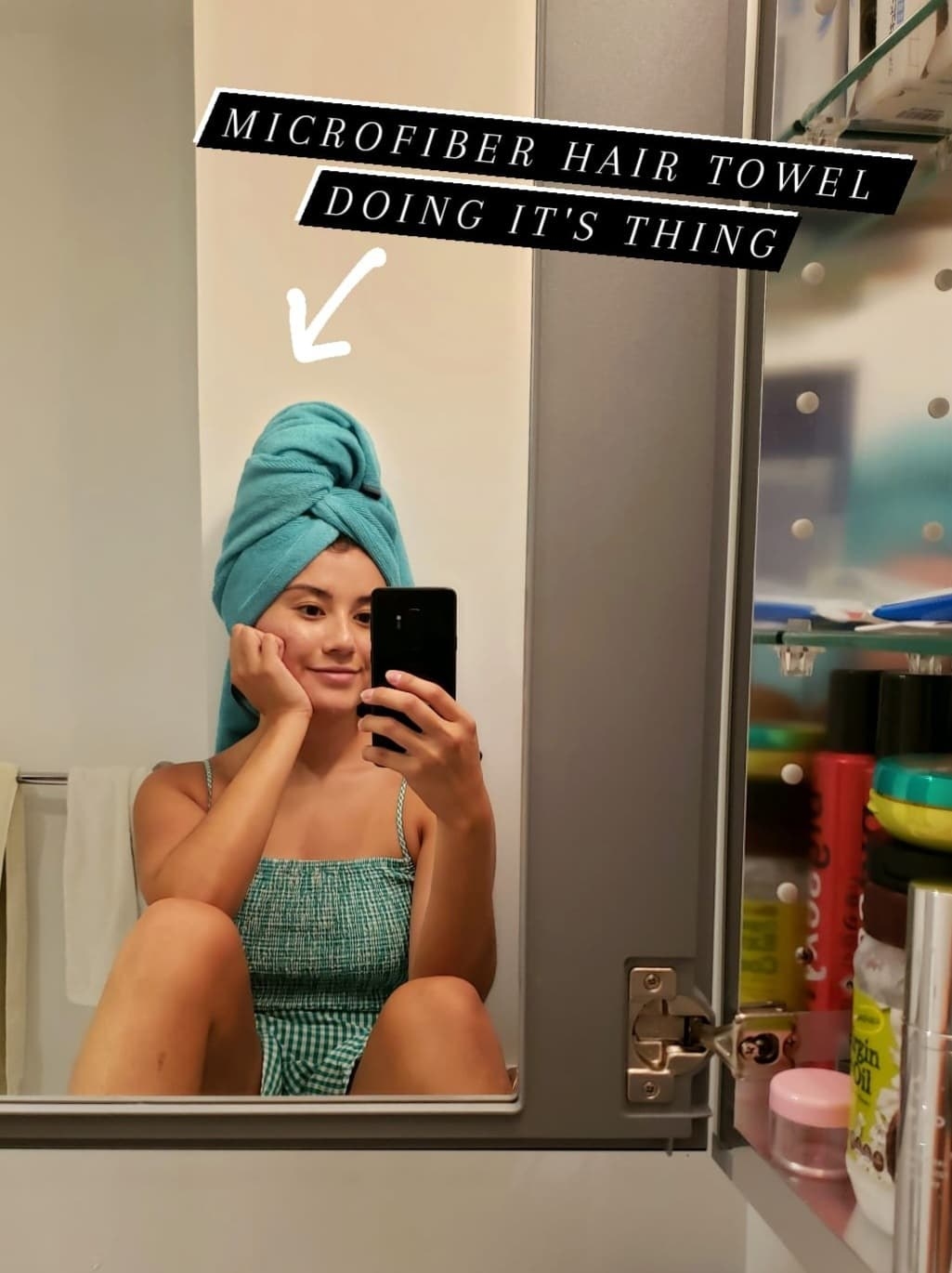 7.
THE TIP: Massage your scalp to make your hair grow faster.
MY VERDICT: 💆🏼‍♀️💆🏼‍♀️/5. It's excellent advice for someone with time and energy. Do I set aside four minutes to regularly massage my scalp? Absolutely not. But, I do a sorta massage every time I wash my hair by aggressively scrubbing my scalp, so... I do what I can.
8.
THE TIP: Take it easy with the brushing.
MY VERDICT: 💁🏼‍♀️💁🏼‍♀️💁🏼‍♀️/5. When my hair was straw, I was incredibly careful and gentle when I brushed. Now, I will rip a knot out if I have to. IMO, this a general piece of advice and not specific to growing your hair out.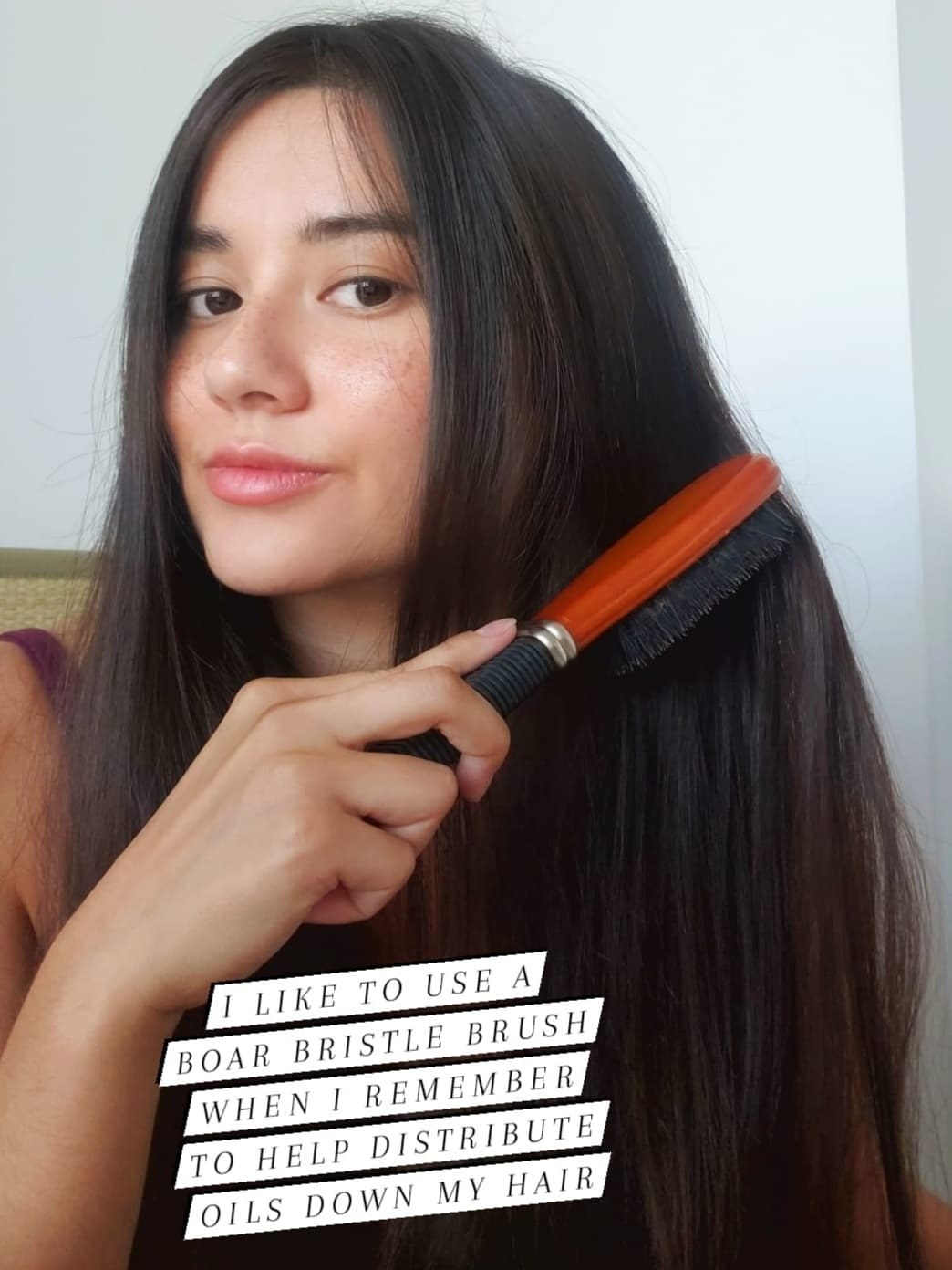 9.
THE TIP: Avoid heat products as much as possible.
MY VERDICT: 🔥🔥🔥🔥/5. I, for sure, have never sworn them off while growing out my hair. And it grew just fine. The key is to find a balance and make sure you aren't frying your hair off.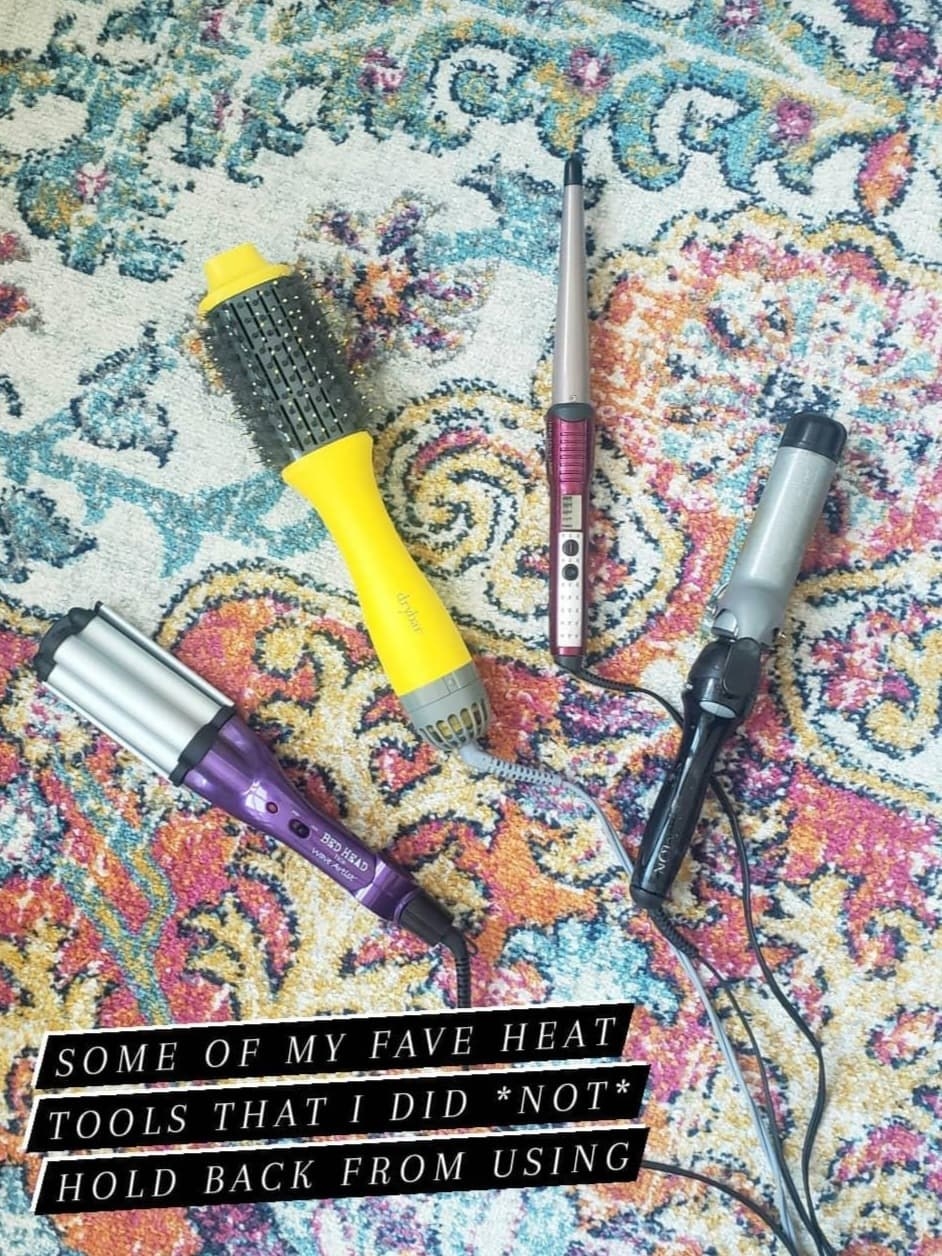 10.
THE TIP: Make sure to switch up your 'do!
MY VERDICT: 🔀🔀🔀🔀🔀/5. Once I learned about the sleek low bun, my hair was done. Then I began to notice a lot of breakage in the middle, which I found to be especially noticeable since the rest of my hair was so long.
Anyway, it took a while to grow out my damaged hair enough, chop that off, then work to grow out my natural hair. But I learned a lot thanks to the world wide web and some good ol' trial-and-error.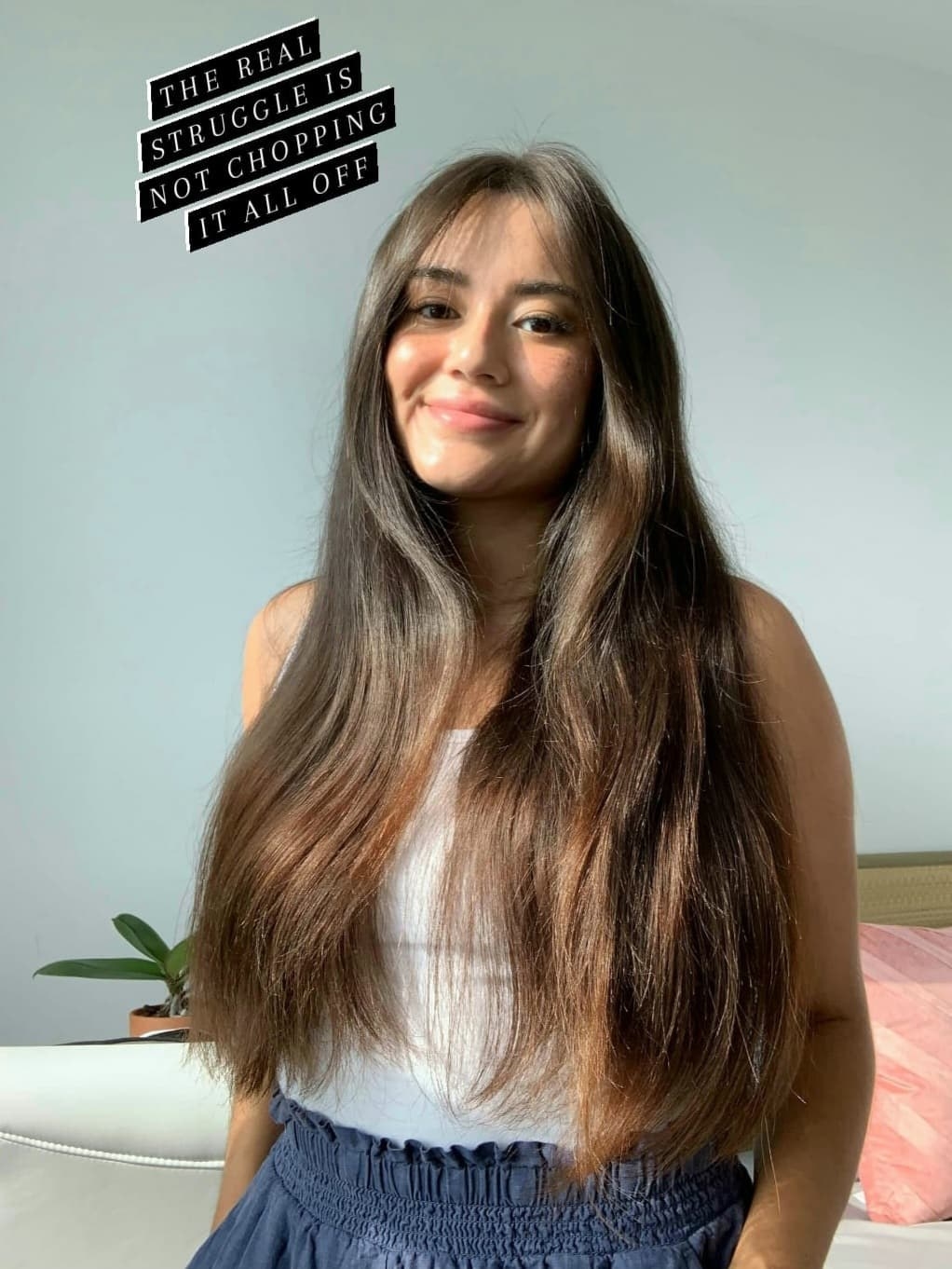 In my experience, some of these tips are great, and some aren't worth the money or effort. So, hopefully you can skip the b.s. and grow out your mane with minimal stress.
You 30 years after reading this, talking about the time when you successfully grew out your hair: