Many Are Hitting Their Pandemic Wall At Work Right Now; We Asked Expert Therapist Esther Perel How To Get Through It
We had questions around mental health, burning out, broken routines, and workplace resentments, and she answered every single one of them.
As many hit the one-year mark of working from home during the pandemic, it makes sense that things feel especially tough right now. Teachers are being pushed to their breaking points, working parents are facing impossible dilemmas, and many feel like they've hit the inevitable "pandemic wall."
To help put all of this into context, BuzzFeed spoke to expert Esther Perel about the impact of the crisis on the workplace. And she offered valuable advice on how to cope with our work situations, our mental health, and our emotional well-being right now.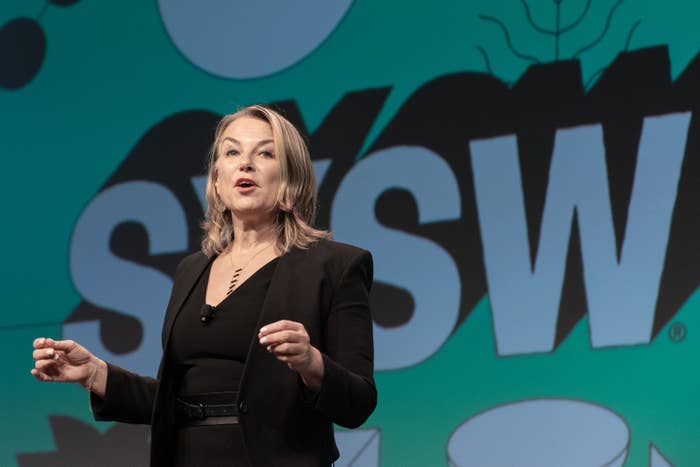 During a personal Q&A, Perel offered candid advice on many situations that feel all too familiar: from workplace burnout to emotional isolation to identity shifts as a result of uncertainty.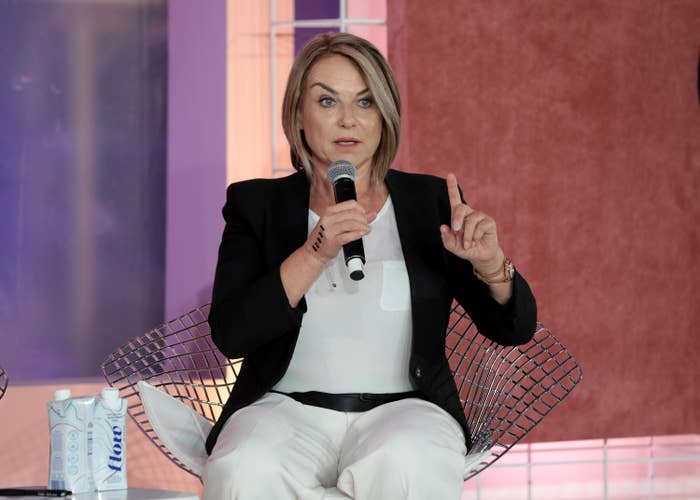 Here are 10 crowdsourced questions and Esther's very timely advice:
1.
Q: "I've felt much more isolated from my colleagues since this has all begun, and I'm really struggling with that. It makes my job and life feel much harder. Most of my interactions come from work now, and it makes me feel negatively about work and everything that happens with my job. What can I do about it?"
2.
Q: "There is so much happening in the world. I feel like I'm often lying in bed — which is right next to my desk where I work from home — doom-scrolling until midnight and thinking about work constantly. So it's easy to get burnt out even when I'm not actually working, and it feels like work and life are bleeding together. Is this a self-control thing?"
3.
Q: "Before COVID-19, I was very routine-oriented, and now I find that I really struggle to keep any routine for even a week. And when I can't keep it, I feel even worse. This includes working. I used to be able to work for hours straight, and now I can't stay consistent. How can I get back on track?"
4.
Q: "So many momentous things have happened this past year, but all of my days have kind of looked the same. I feel a sense of anger at this time and how it seems empty. It's causing me to question even the value of my work and how I'm contributing to the world. How can I come to terms with that?"
5.
Q: "I feel like I'm failing at everything. Throughout the pandemic, I have struggled to feel like a good parent, good partner, and good employee. They're all hard enough, and I don't feel like any of them are getting the attention they deserve. How do I feel proud of or satisfied with myself in this environment?"
6.
Q: "As Americans, we get our sense of worth from our jobs. My job and my identity as a person are so closely intertwined. I don't want to feel like I'm just clocking in and clocking out, and that this is just a job. I've been struggling because I want to be passionate and care about my work, but I don't want my job to consume my entire identity. How can I separate the two?"
7.
Q: "There's been a lot of uncertainty this past year. So it's hard for me to discern whether what I'm feeling is situational or permanent. For example, is my lack of motivation at work a result of the pandemic or is it depression? Will these things be amended in the future when we go back to something more normal, or are they things that would have been triggered regardless?"
8.
Q: "This year has been challenging in many ways. And the human connection at work — from seeing leadership to interacting to coworkers in small ways — helps rebuild trust and morale. How do we maintain or rebuild what was once a normal sense of camaraderie with our coworkers?"
9.
Q: "I've always felt so supportive of my coworkers and their accomplishments. But since the pandemic, I find myself feeling jealous and petty when a colleague does really well, and I hate it. I don't like feeling that way and I suspect it's because I feel like I haven't been my best since the pandemic began. What can I do?"
10.
Q: "Everybody is dealing with the pandemic, so I assume everybody that I know is also incredibly overwhelmed and overworked. This stops me from asking my colleagues for help because I don't want to thrust my burden on somebody else. What can I do?"
Note: Some answers have been lightly edited for length and/or clarity.