Bite's Entire Site Is 30% Off And Your Lips (And Skin) Have Basically Never Been So Blessed
Let's be real, you can never have enough lip balm.
We hope you love the products we recommend! Just so you know, BuzzFeed may collect a share of sales or other compensation from the links on this page. Oh, and FYI — prices are accurate and items in stock as of time of publication.
Um, hello! Bite Beauty — yes, the clean (that's vegan, cruelty-free, and gluten-free) beauty company that uses superfoods to create long-lasting and super hydrating formulas — put their entire site on sale for 30% off(!), AND you get free shipping if your order is $35 or more.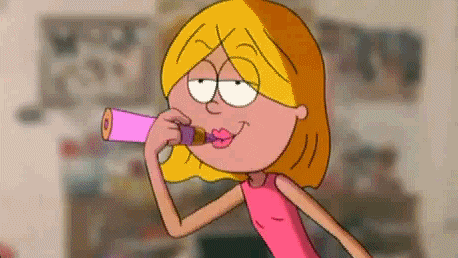 Without further ado, here are some of our favorite (ultra-hydrating) picks:
1.
The incredible Changemaker Skin-Optimizing Primer mattifies your skin and controls shine with willowbark, while hydrating your skin with olive oil and a hyaluronic acid complex — and the berry on top? It uses maqui berry, rich in antioxidants, to nourish your complexion.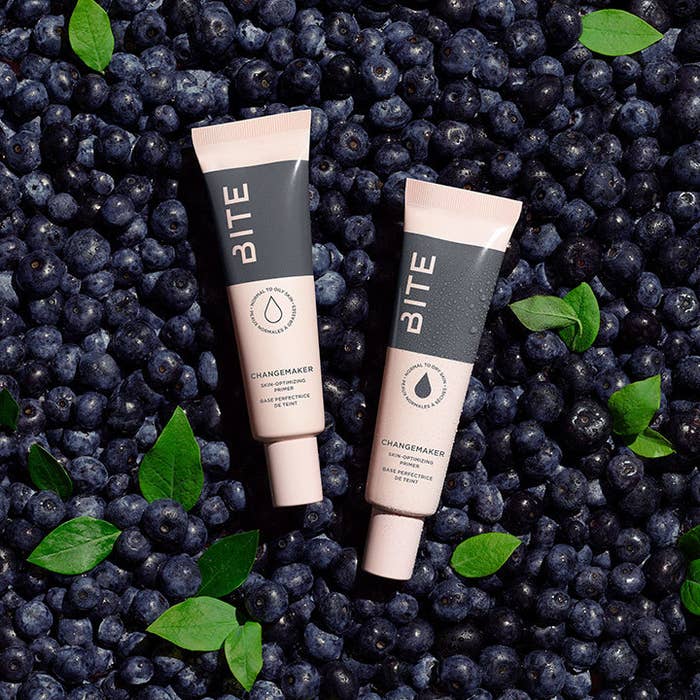 2.
This vegan, lanolin-free (because that's derived from wool) Agave+ Daytime Lip Balm glides onto your lips to provide lasting hydration with Agave nectar, Mongongo oil (chock-full of vitamin E and omega-6 fatty acids), and cocoa butter.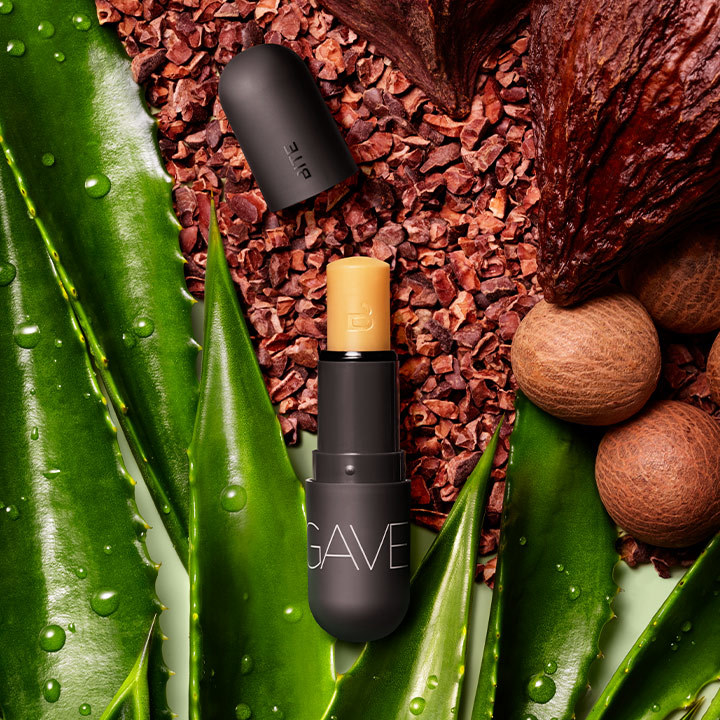 3.
Plus, this nourishing Agave+ Nighttime Lip Therapy hydrates and melts into your lips overnight with Agave Nectar, antioxidant-rich Pomegranate extract, and a blend of sunflower, safflower, and jojoba seed oils to seal in moisture while you snooze — so say goodbye to waking up with dry lips!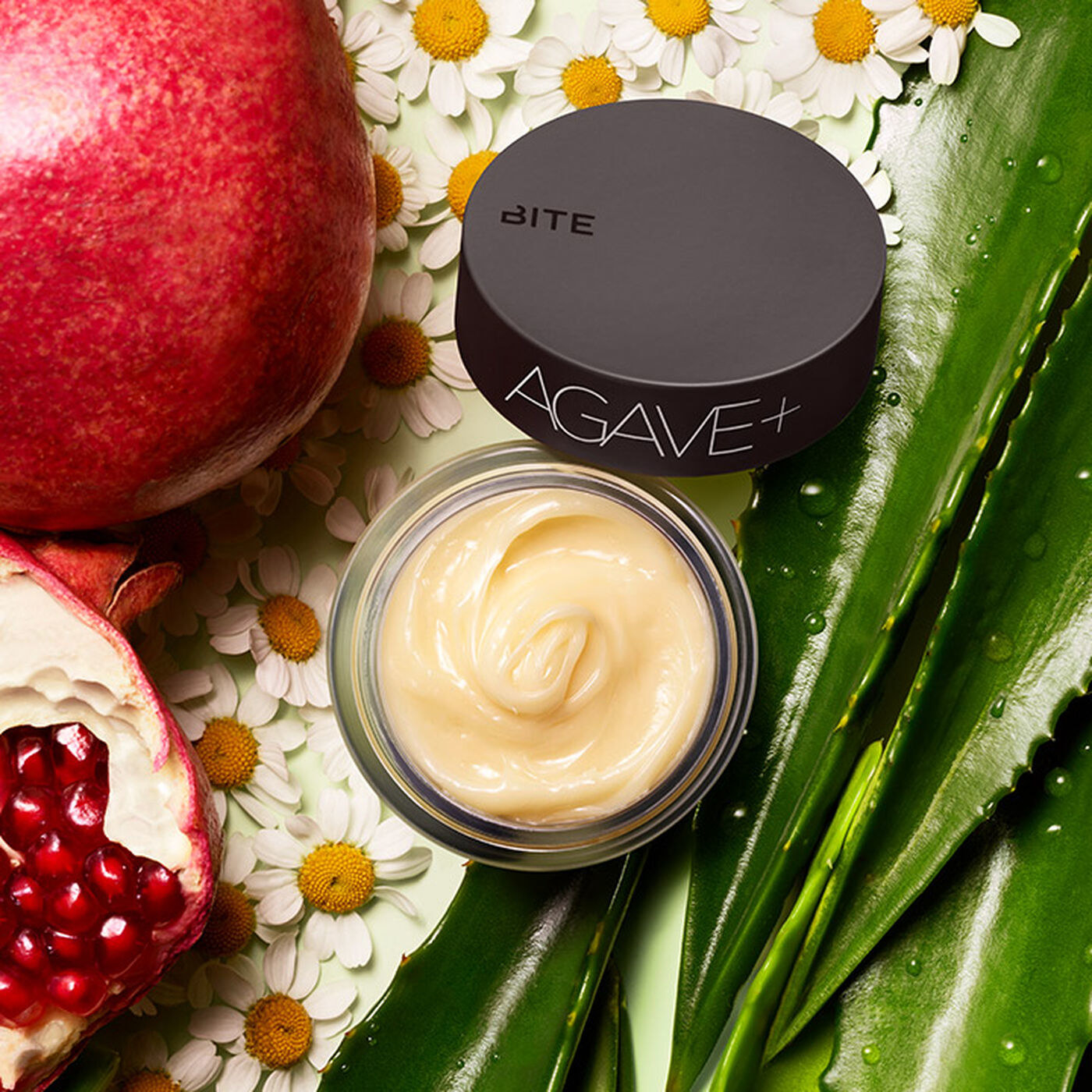 5.
The moisturizing Crystal Creme Shimmer Lip Crayon makes your lips pop without going full-on glitter — instead, it uses a mineral shimmer that you could pull off at work or at dinner! PLUS, it uses orange peel wax to seal in moisture and grape skin extract so that the shimmer applies smoothly and evenly.
6.
This lovely, vegan Agave+ Weekly Lip Scrub exfoliates, cleanses, and conditions your lips with Agave nectar, breaks down those pesky dry flakes with Papaya enzymes, hydrates with plant-derived squalane, and scrubs away the flakes with (not just any sugar but) FAIR TRADE organic sugar!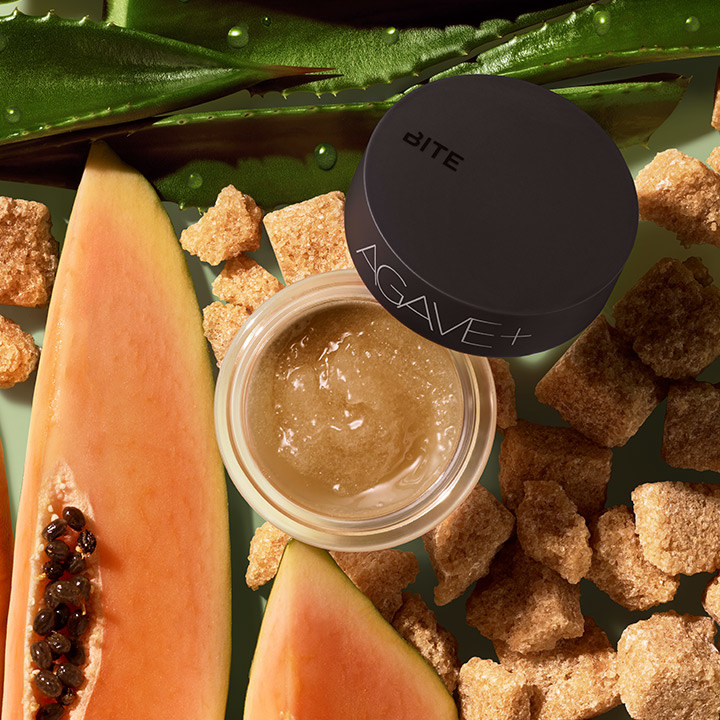 8.
This vegan Agave+ Pre-Makeup Lip Serum soothes and softens your lips to keep your lipstick from settling and cracking — it uses Baobab seed oil (filled with antioxidants, vitamin A, and omega fatty acids) and grapefruit extract (filled with vitamins A and C) to hydrate your lips without making them too dewy for lipstick.
9.
This lightweight, long-lasting Outburst Longer Lip Stain leaves your lips with a precise, satiny finish and nourishes your lips with passionflower oil, sealing in the moisture with coconut oil and sunflower seed wax — so your lips don't crack under the bold color.
10.
A vegan Line & Define Lip Primer keeps your lipstick from feathering or fading and helps your lipstick grip your lips, using kiwi seed oil (for vitamins C and E and omega-3 fatty acids), Jackfruit extract, and peppermint oil. (P.S., the bottom is a sharpener!)
11.
The comfortable Power Move Creamy Matte Lip Crayon swipes over your lips to leave them with the perfect finish. And even though it's matte, it's not drying — pomegranate oil, wild African mango, and orange peel wax makes sure your lips stay hydrated under this creamy formula. Plus, this also has a sharpener hidden at the bottom!
Craving more Bite? Check out their entire site to make sure you make the most of their sale! It's 30% off site-wide — but don't wait too long! The sale ends on Monday, April 6th.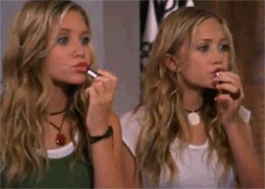 Now go perfect your beauty routine!