Last Thursday, a bunch of Asian and Pacific Islander celebrities — from Hasan Minhaj and Simu Liu to Deepti Vempati and Jessica Henwick — attended the Asian Pacific Islander Excellence Celebration, an event hosted by Netflix, the Hollywood Reporter, and Gold House to commemorate the API community's 2022 successes.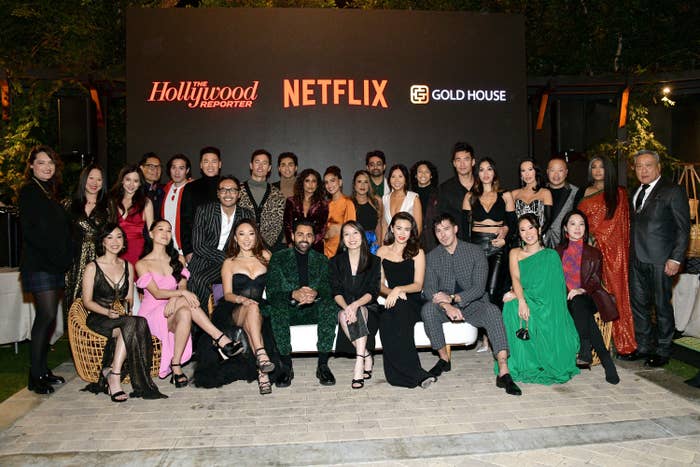 And it seems like almost every creative was there: actors, musicians, comedians, reality stars (yes, from Love Is Blind and Bling Empire), you name it.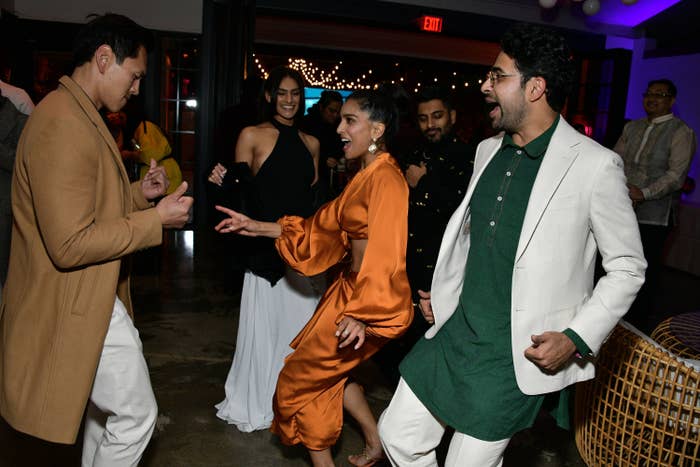 The night began with a Squid Game–inspired performance by GRV Dance Crew (complete with pink guard and green player outfits), and MAMA Night Market (which aims to preserve immigrant culture through food) provided an incredible range of food from local API-owned businesses.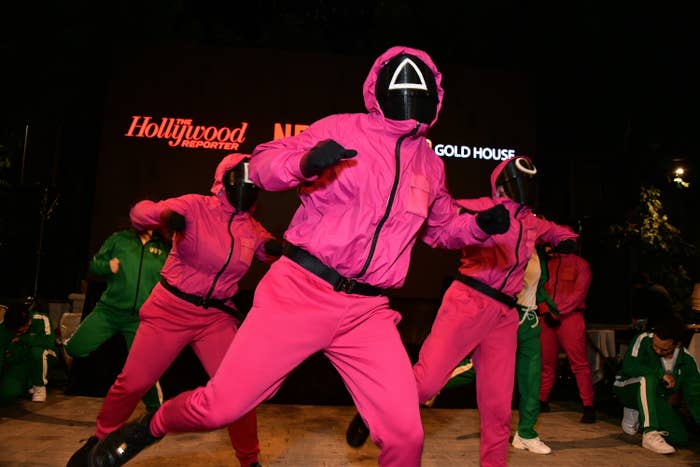 Los Angeles–based artist Simon Kim even unveiled a mural of API characters from Netflix's 2022 lineup, featuring the faces of Jason Momoa, Arden Cho, Randall Park, Shen Wang, Simone Ashley, Maitreyi Ramakrishnan, Jo Koy, the cast of Bling Empire, the infamous doll from Squid Game, and more.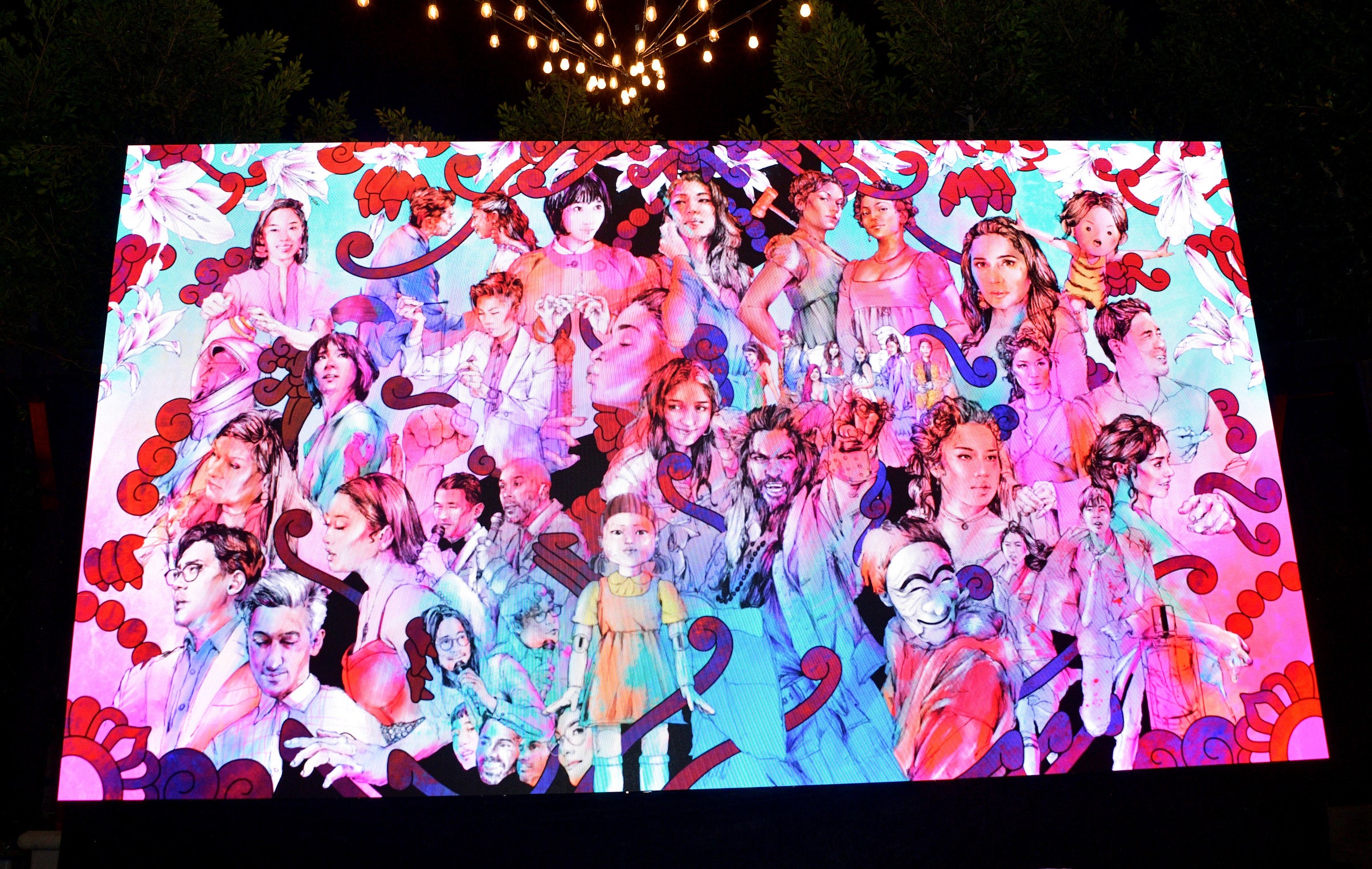 Needles to say, it was quite the night. In her welcome remarks, host Rebecca Sun, the Hollywood Reporter's senior editor of diversity and inclusion, made sure to emphasize the importance of "[amplifying] storytelling from underrepresented communities," as well as the fact that the API community is "not a monolith."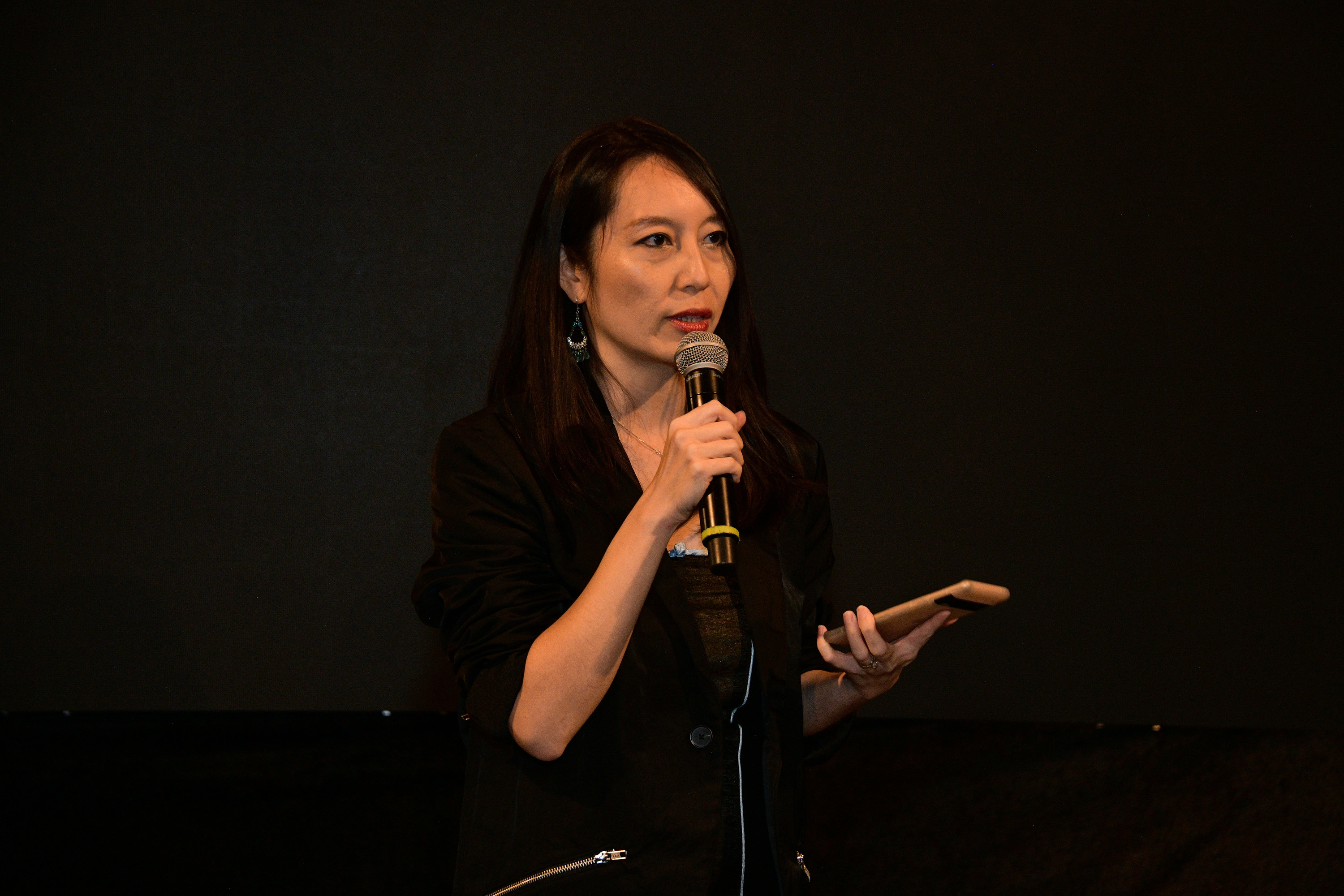 Throughout the night, numerous celebrities stopped to talk about Asian and Pacific Islander media and representation, particularly following the wins of 2022, so here's what they had to say:
1.
Hasan Minhaj: "If you think about the way Hollywood looked at our culture 20 years ago, we were deemed culturally irrelevant. Now, we're making some of the most relevant, poignant, cutting-edge work."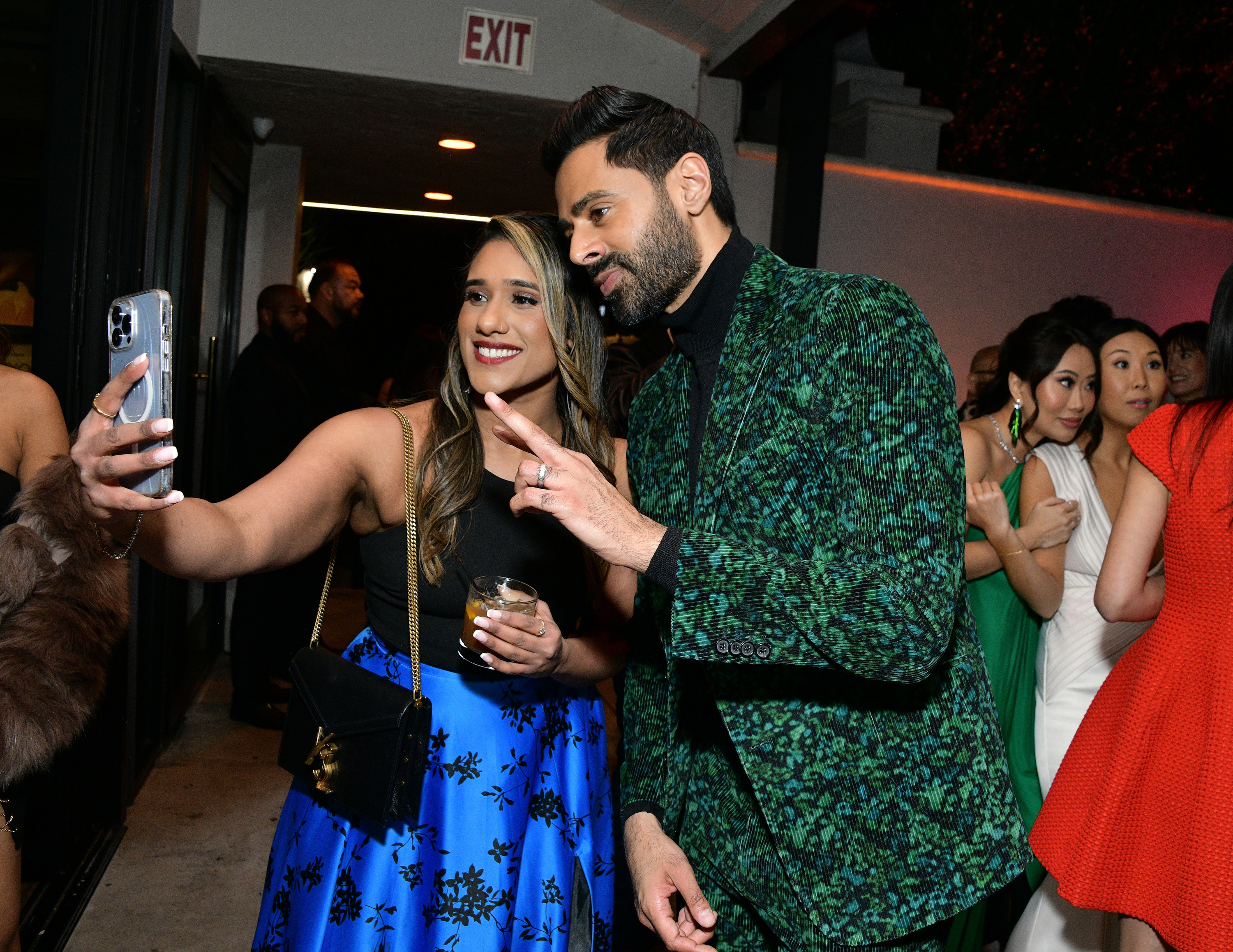 2.
Yoshi Sudarso: "There's a lot [of impactful work]. That's the beauty of it; you won't get bored because there's so much of it."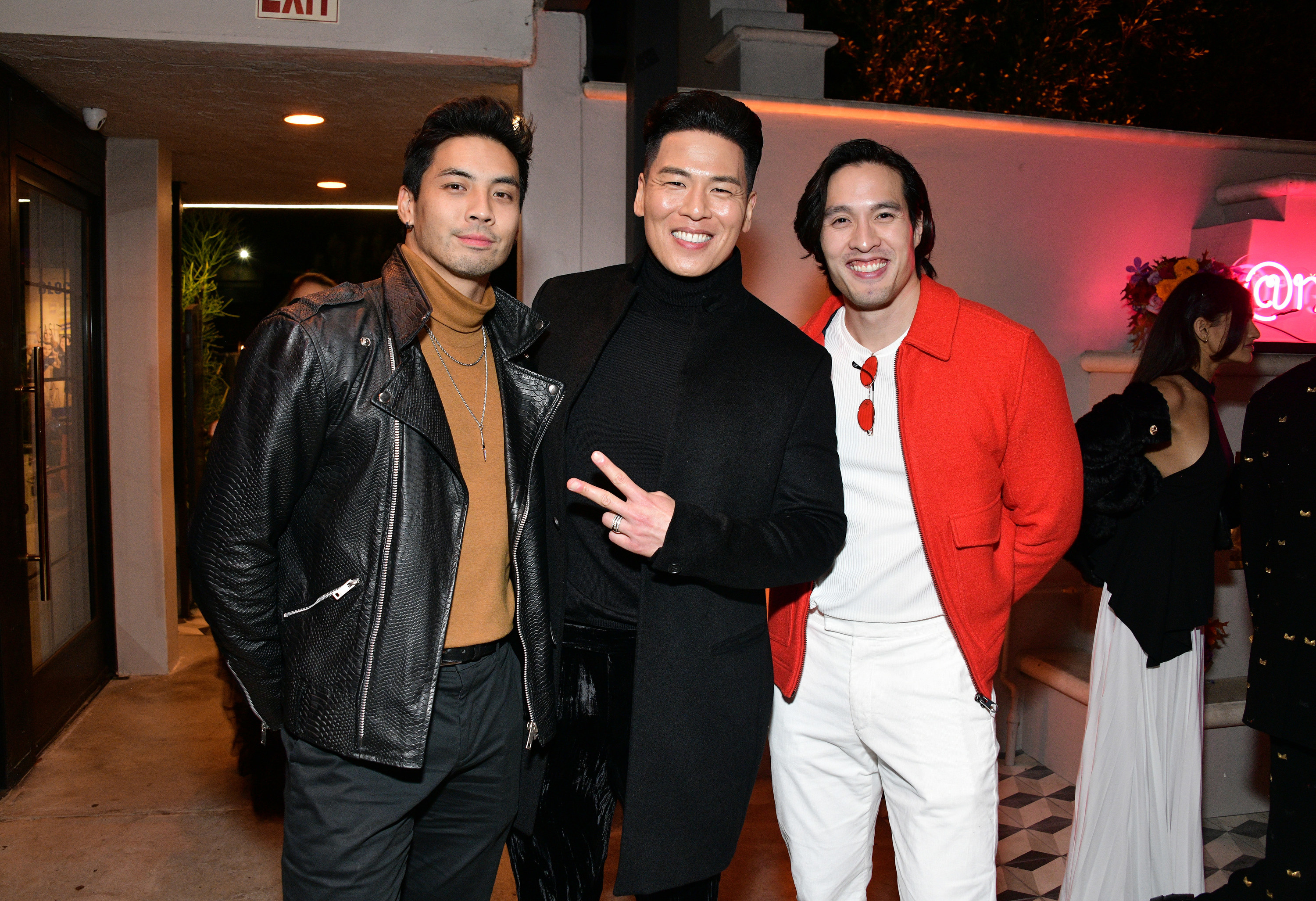 3.
Jessica Henwick on the abundance of API media today: "Saying 'Asian' kind of doesn't mean anything anymore. We're getting into specificity and finding original authentic voices."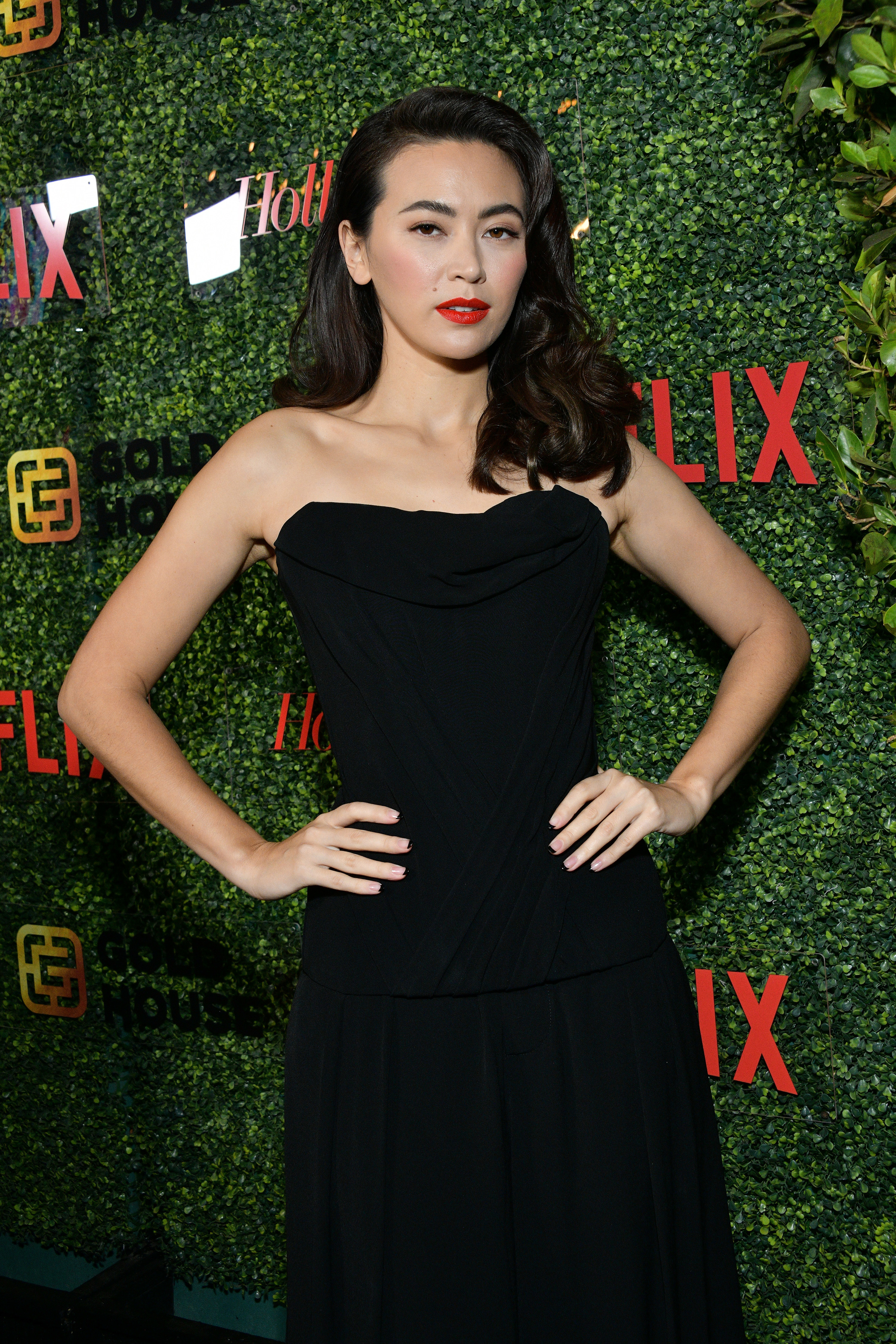 4.
Rich Ting: "We're finally being recognized for all the assets and multitudes we have as [APIs]. We're not all Chinese. We don't all speak a certain way. There are thousands of stories within our community."
5.
Deepti Vempati on Asians and Pacific Islanders in reality TV: "[It's] very white-dominated, and we're still making our way in."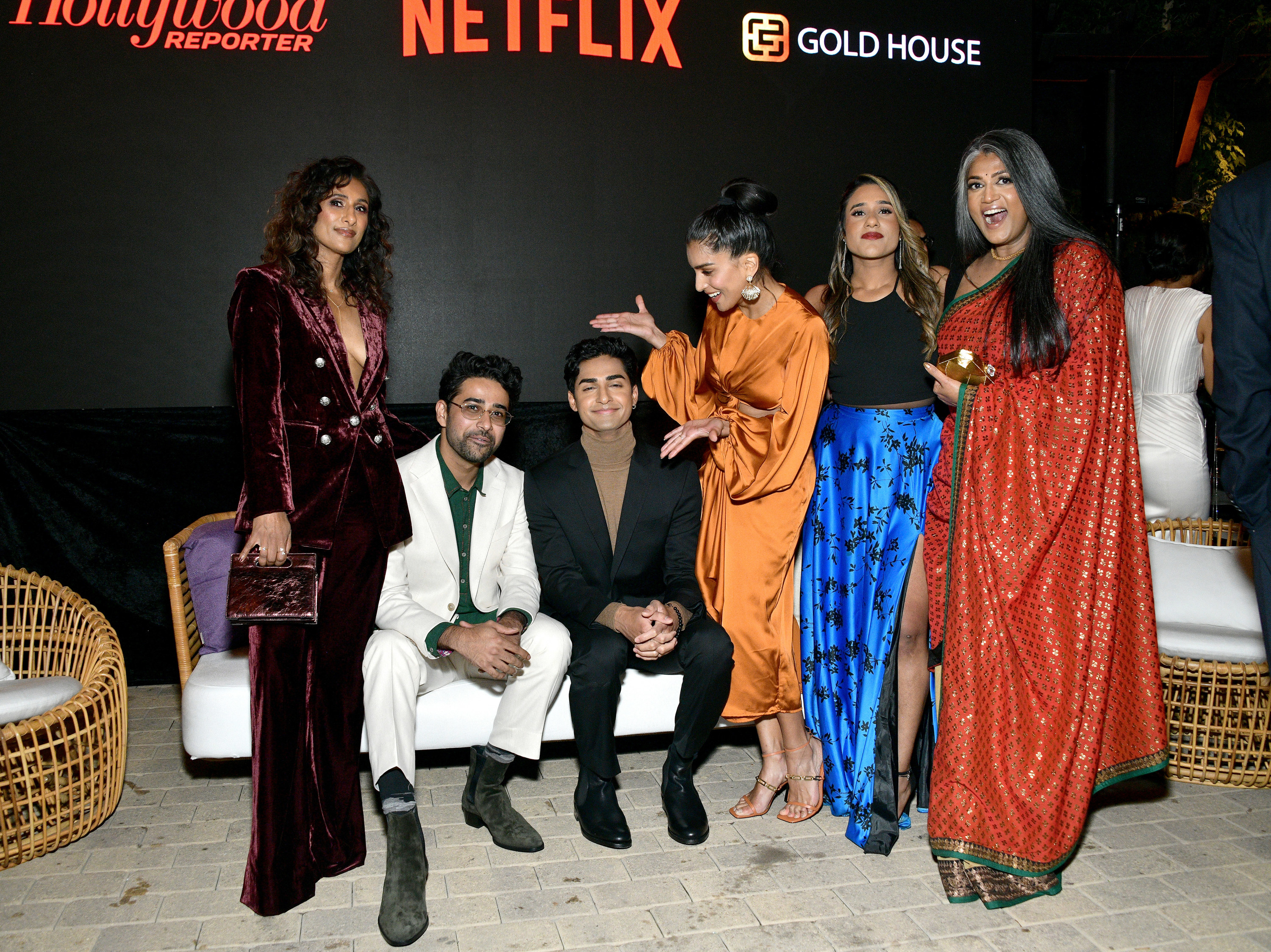 6.
Kevin Kreider: "Nobody's seen us like that, being in a reality TV show. People haven't seen us as romantic leads before, but we are. People haven't seen us as women powerhouses — I'm not a woman powerhouse, but I'm just saying, people haven't seen that, and we are."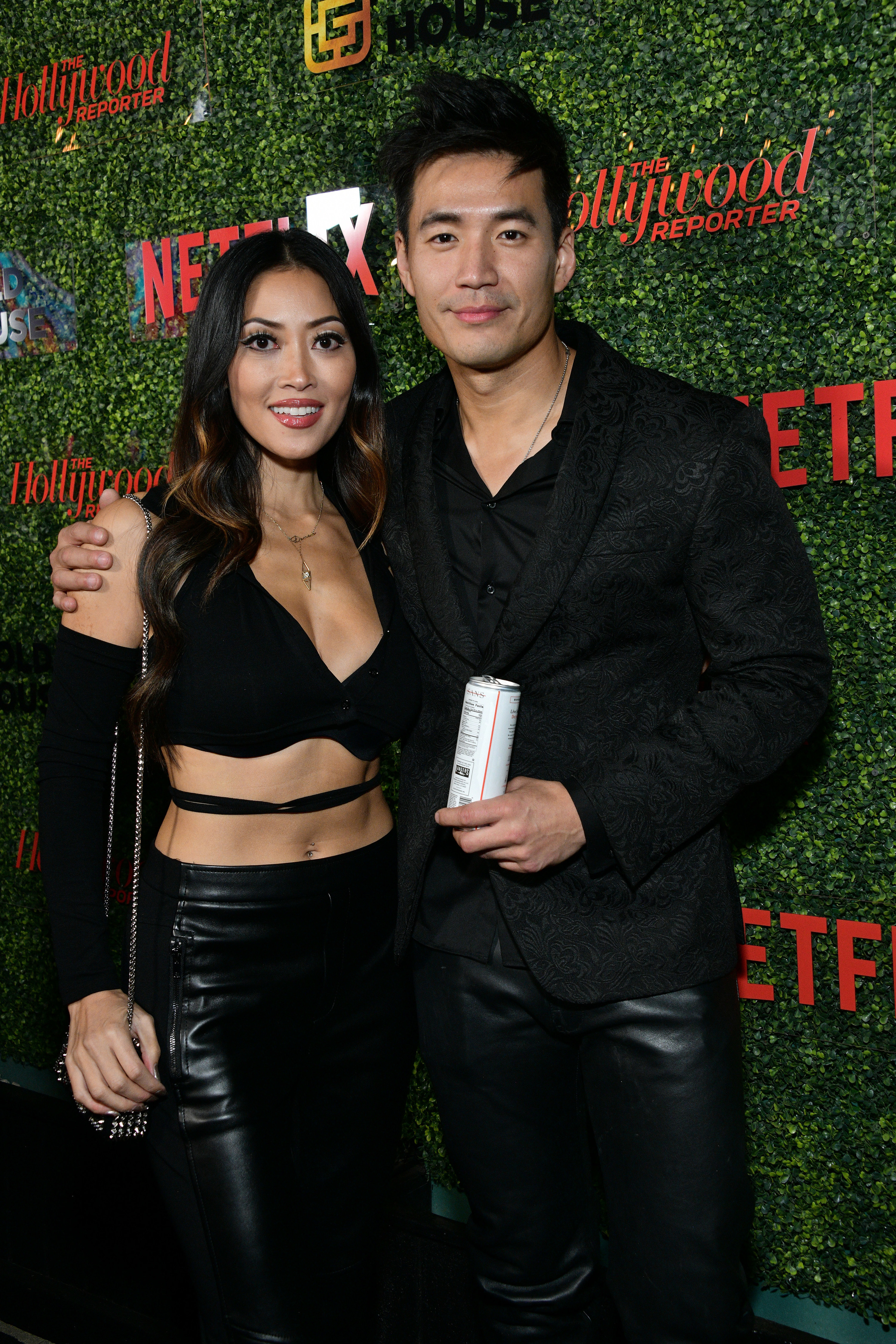 7.
Dinah Jane on Pacific Islanders in media and Dwayne "The Rock" Johnson in DC's Black Adam: "We're used to being very humble, so for us to step out and show that we're here too — that matters. I feel like [successful East Asian media, like Squid Game] kind of gives us Polynesians the drive to stand right behind you guys and say, 'Let's all do this together as a community.'"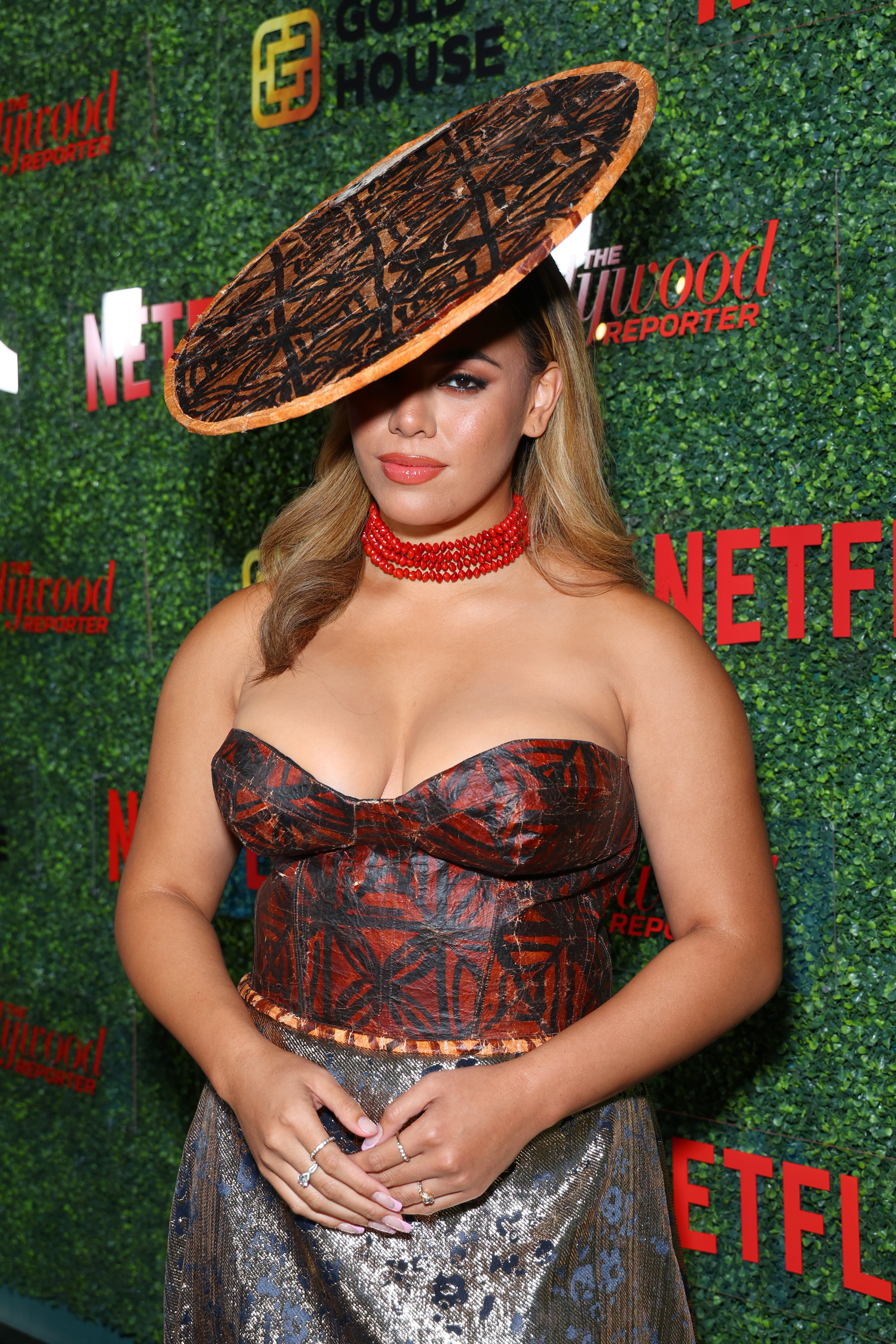 8.
Dr. Gabriel Chiu on the API community's journey toward justice and equality: "You have to take steps before you can run. And as you can see from tonight, we're starting to run."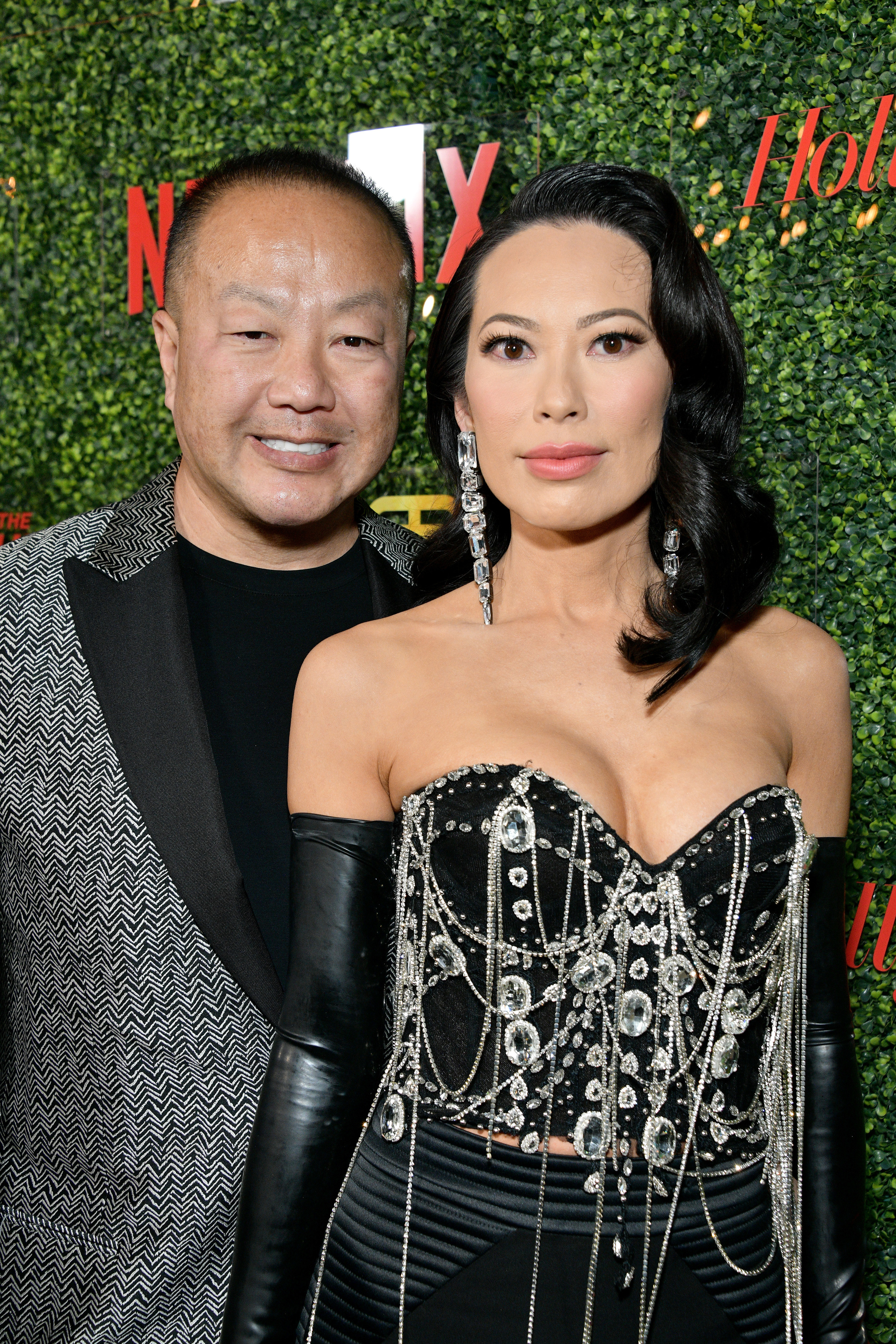 Hopefully, we see these wins for the API community continue through 2023 and beyond. So far, we're already expecting new Star Wars series The Acolyte (starring Lee Jung-Jae and Manny Jacinto, among others), the live-action Avatar: The Last Airbender series, Season 3 of Indian Matchmaking, Season 2 of Pachinko, new Disney+ series American Born Chinese (starring Michelle Yeoh), Season 2 of Our Flag Means Death, the final season of Never Have I Ever, and more!
What do you think of these celebs' remarks? If you're Asian and/or Pacific Islander, have you felt more visible and seen yourself on screen in any of their works this year? Share your thoughts in the comments below!