In an interview with The Mirror, British actor Ashley Walters revealed Drake is considering a return to acting with a role in Top Boy. Walters, who played the main character in the popular Channel 4 show, said: "We met up to start talking about the show and we are working out a role for him."
In the interview, Walters explained that the producers hope to create a "significant role" for the rapper, who first found fame in Canadian TV show Degrassi: The Next Generation.
Walter's former So Solid crew bandmate Mega also confirmed that there would be a third season of the show.
Drake's love for Top Boy, which he started to watch after it was acquired by Netflix, is pretty well-documented.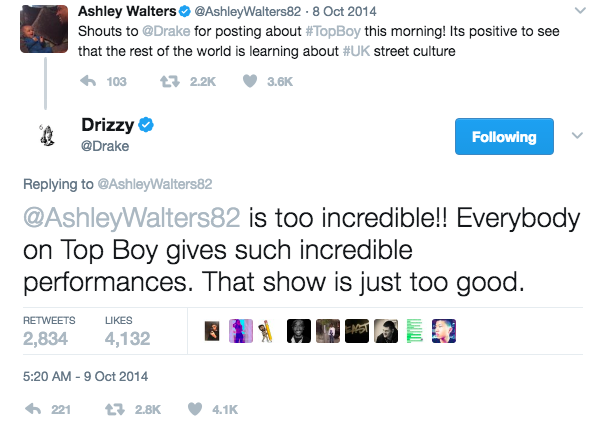 People have many thoughts about Drake appearing on Top Boy.

Some people want to know if Drake will have to put on a British accent for the show.

BuzzFeed News reached out to Drake's team, who declined to comment. We've also contacted Netflix.