A Hilarious Twitter Story About A Girl In A Closet With A Gucci Flip-Flop Is Being Turned Into A Film
Creator Xavier Burgin said: "YouTube and Twitter gives people of colour, especially black people, the space to be creative and no one can silence them."
You may remember one of Twitter's biggest stories of 2015: "Tina & The Gucci Flip Flop" by Xavier Burgin who goes by @XLNB on Twitter. It was such a huge phenomenon that it took Burgin from 8,000 to 25,000 followers in one single night.
A year later, Burgin is working to take his Twitter epic to the big screen and produce a live action short film called "Tina & The Gucci Flip Flop" with the help of a Kickstarter campaign.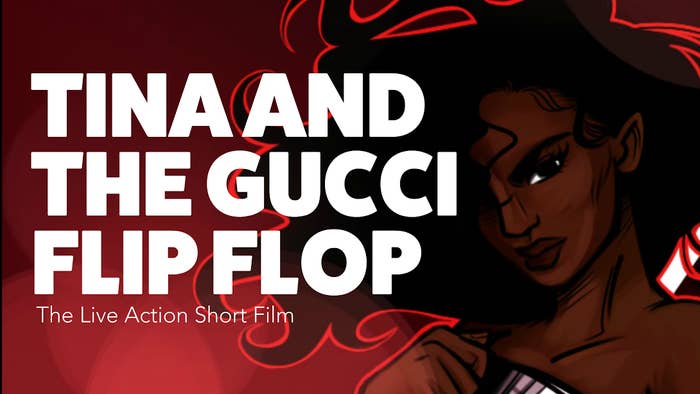 Burgin, a 26-year-old writer and director from Los Angeles, California, told BuzzFeed News that the Twitter story is in fact true. "I always tell folks, it was my friend who told me the story that happened to her so if she's lying I don't know." He said that in respect of his friend's privacy he changed the names to protect their identity.
Burgin said "Tina & The Gucci Flip Flop" holds a special place in his heart because "the majority of the following I have came from my Tina Twitter story, so I thought it's only right to make something for the people". He said he isn't sure why Tina struck such a chord with people on the internet. "I still get messages and tweets about it even though I kept doing more Twitter stories," Burgin added.

Burgin, who studied film at the USC School of Cinematic Arts and produced a film called #BlackTwitterDate, says the best way to bring "Tina" to life is through crowdfunding: "It's not easy to get funding here especially being a black man... They [the film industry] are not going to give money to a short film because it's hard to make money out of it," he said.
Funding it himself, he said, will enable him to have creative control: "Historically for black people in America, much of the work and creativity we do is erased and is taken by someone else, [crowdfunding] helps us do more work and get it seen."
This isn't the first time Burgin has run a crowdfunding campaign – he set up a fund for the family members of police shooting victim Philando Castile in July.
Burgin hasn't cast any characters yet but when BuzzFeed News asked who his dream team would consist of, he said: "After watching Insecure, I'd love Issa Rae to play Tina." And he said that it would only be right for Alfonso Ribeiro to play him [Burgin] as he used Ribeiro memes throughout the Twitter story.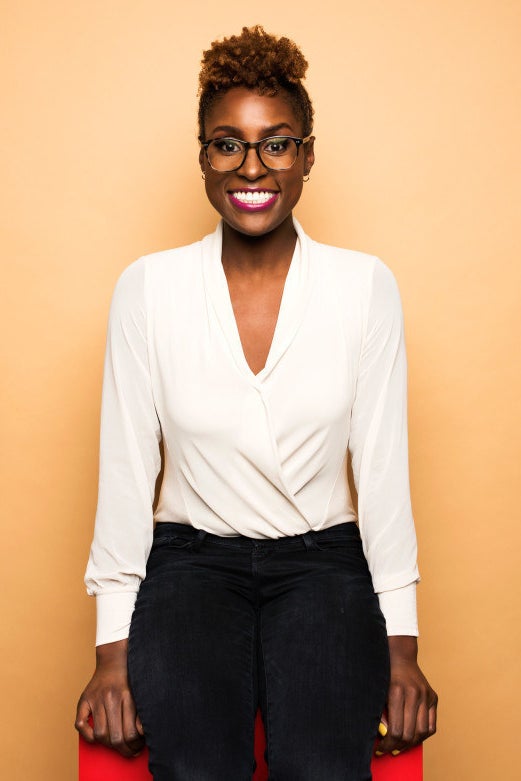 Issa Rae and Alfonso Ribeiro.
He added: "I love Alfonso Ribeiro's facial expressions, something about it is so amazing and it has such dynamic range."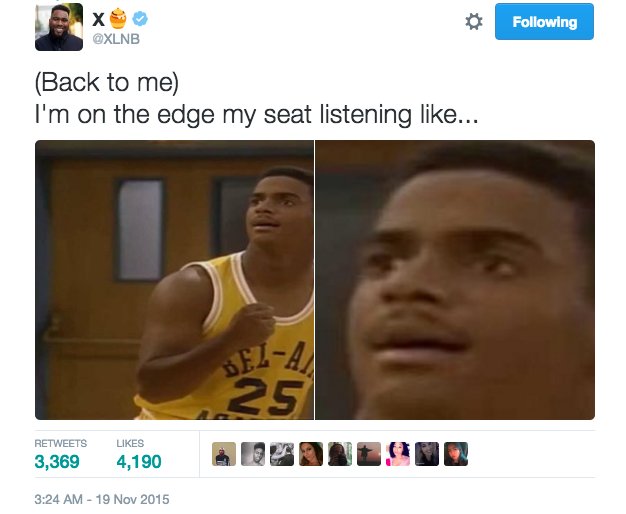 In regards to the characters of Kevin and Chris, Burgin said he "wants to be able to hire black men who are also LGBTQ" for those roles.
"I believe in representation," he added. "I think it's necessary for a story to be honest and true.. And I especially want to give an opportunity for the black experience a chance to shine... I'm sick of seeing black people as background characters."
So far Burgin has raised $16,000 of the $35,000 target so that the short film can start production.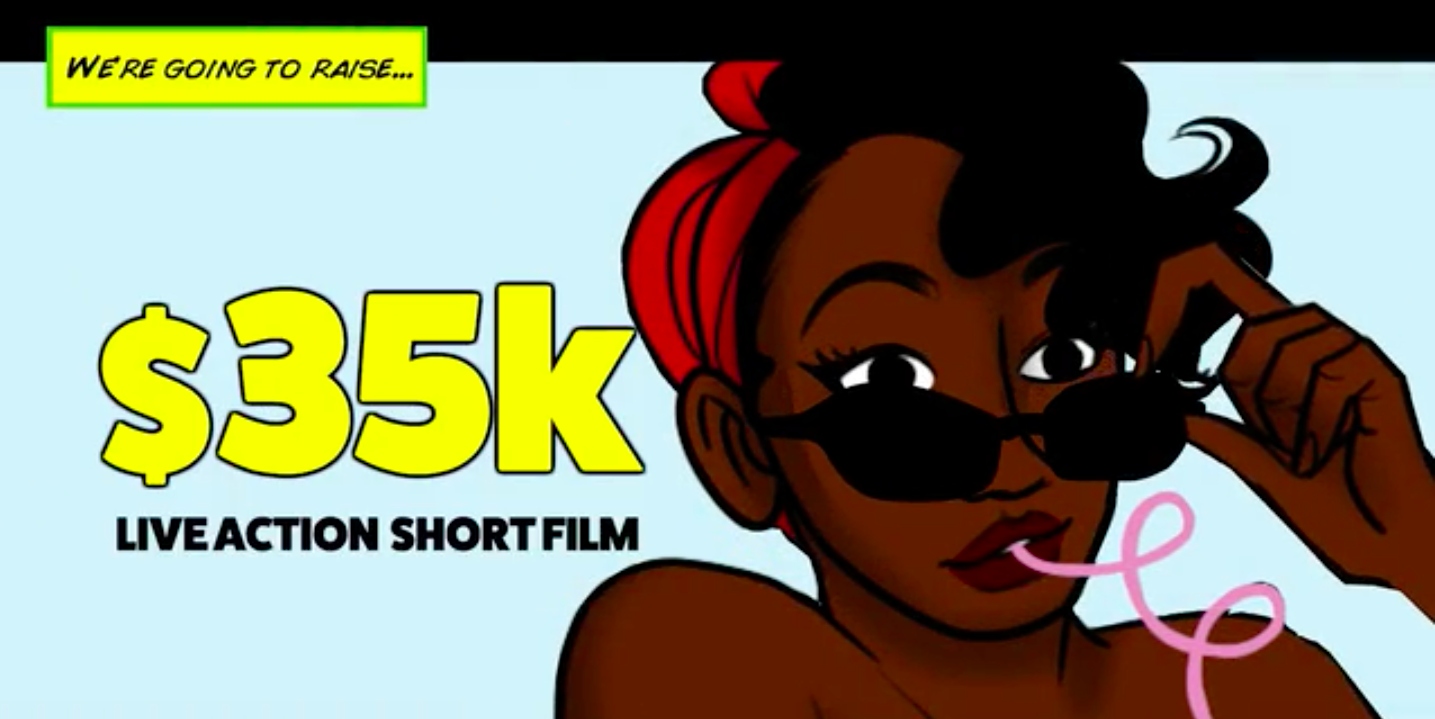 When Burgin raises the funds, the next step will be for the film to air on The Bureau's platform (a streaming service like Netflix) for six weeks. After that he says the film will be made available at the place that started it all: Twitter.
He says that social media, especially Twitter, is "absolutely necessary and amazing for black artists... That's why it hurts me that Vine is going away. YouTube and Twitter gives people of colour, especially black people, the space to be creative and no one can silence them."
Burgin said he is more than grateful for all the love and support he has received regarding people helping bringing "Tina" to life: "I'm a black man from Mississippi [and] now I have a voice people want to listen to and uplift... I'm going to help uplift others too."