This heartbreaking moment when Tigger from Winnie the Pooh got rejected from a hug at Disneyland has absolutely won the internet.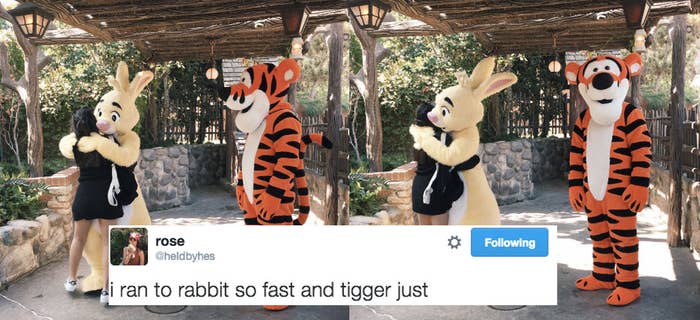 People are having huge feelings about this rejection.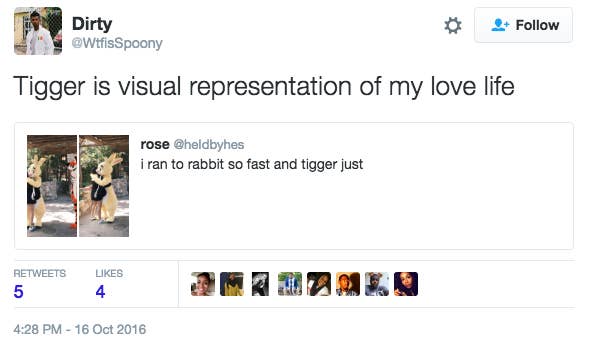 For some, this whole incident hits too close to home.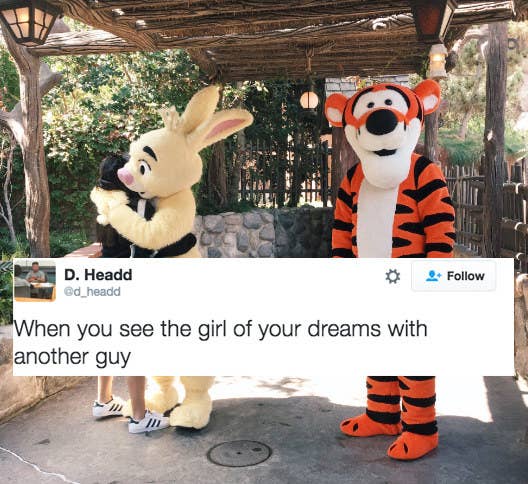 Rose Tan, 18, a student from Orange County, California, was the woman hugging Rabbit and the one who made Tigger sad.
Tan told BuzzFeed News, "I thought the comments were so funny. I mean it does kind of represent 'When your crush goes and hugs your best friend and not you', and that's relatable because that's happened to me before. 😂"
Shout out to the people who had some healthy advice for Tigger.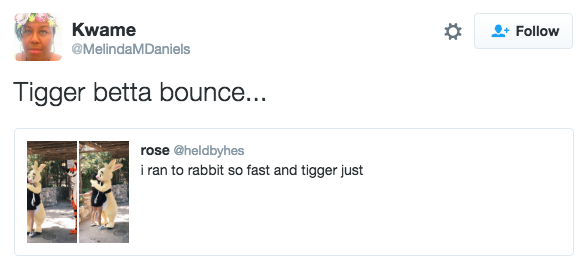 Justice for Tigger!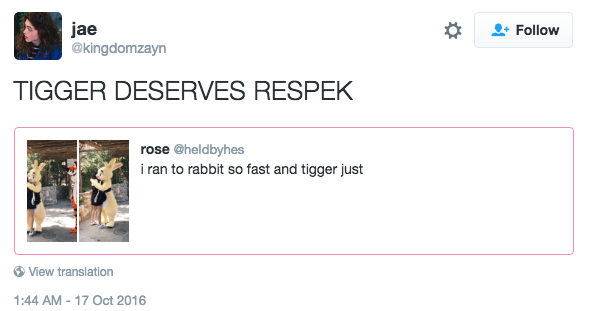 Like every love story, here comes the happy ending: Tigger gets the hug we all fought for.
Tan said, "I ran to Rabbit first because he was my favorite when I was a kid. I totally forgot that Tigger was there but I went to hug him right after.
"It was pretty cute though because Rabbit was making fun of Tigger, since he didn't get a hug first."